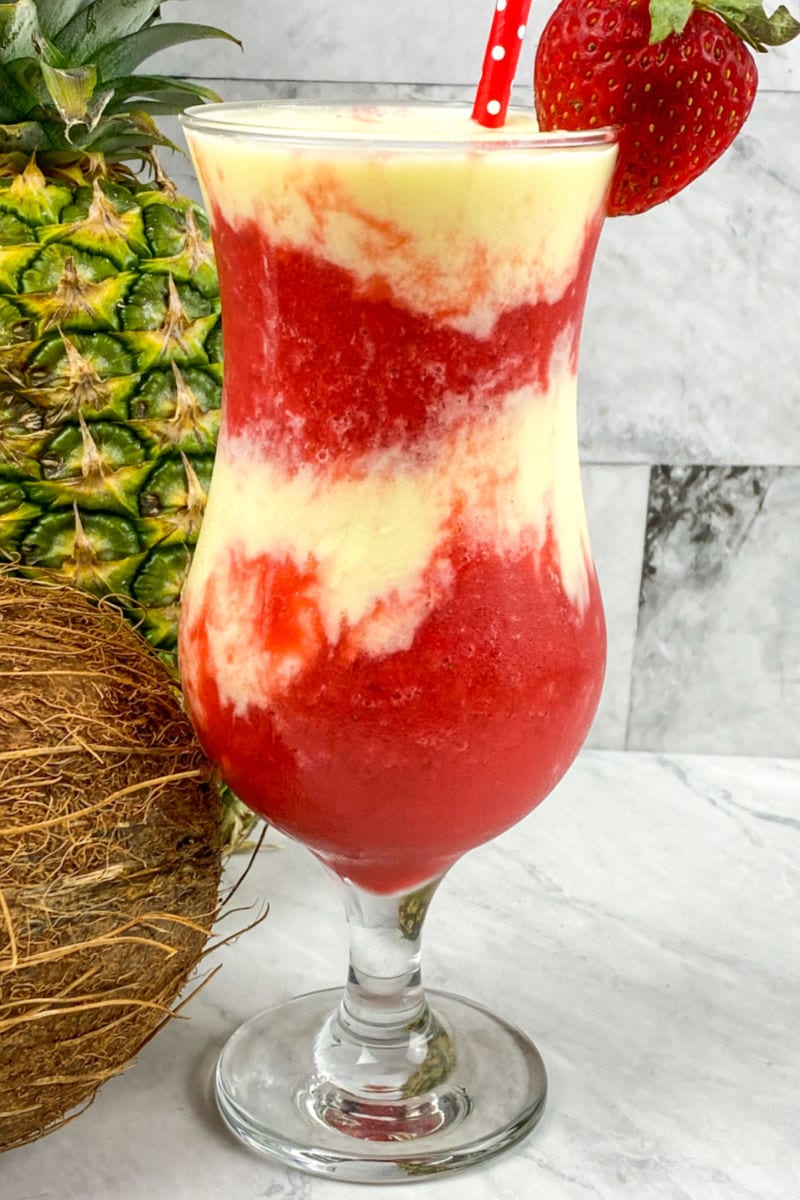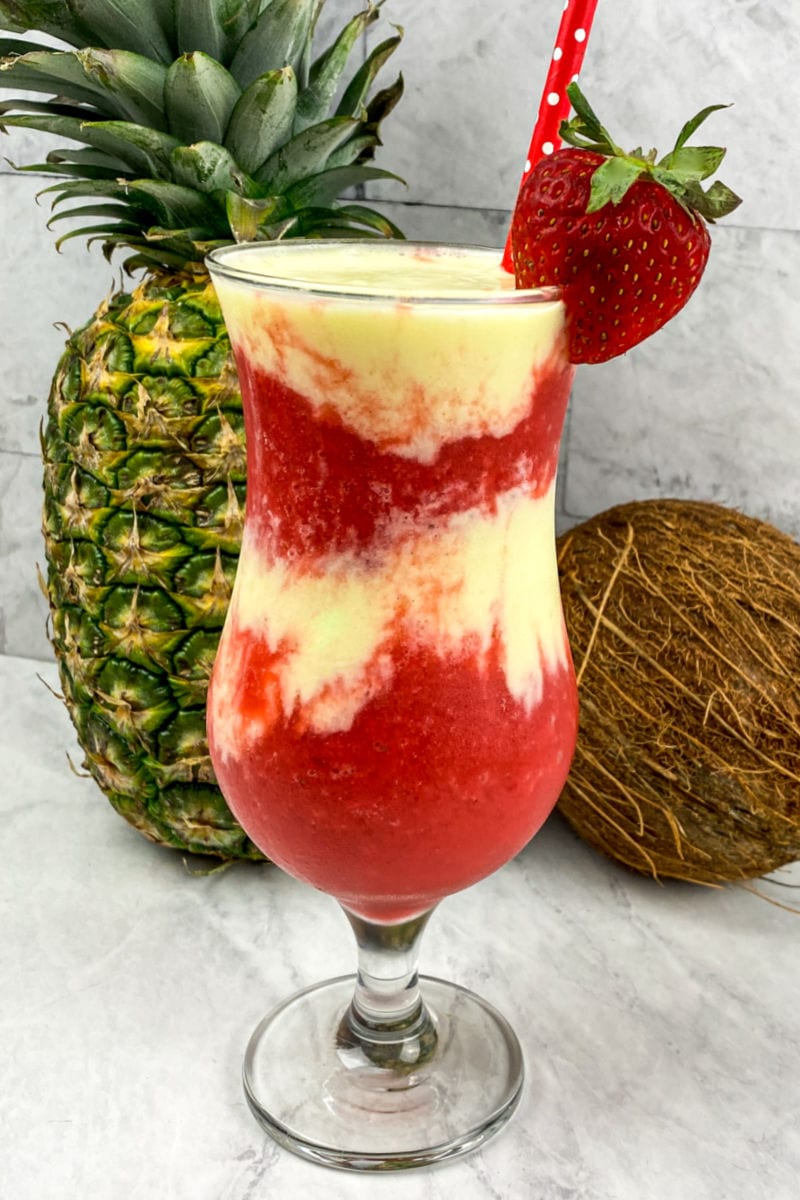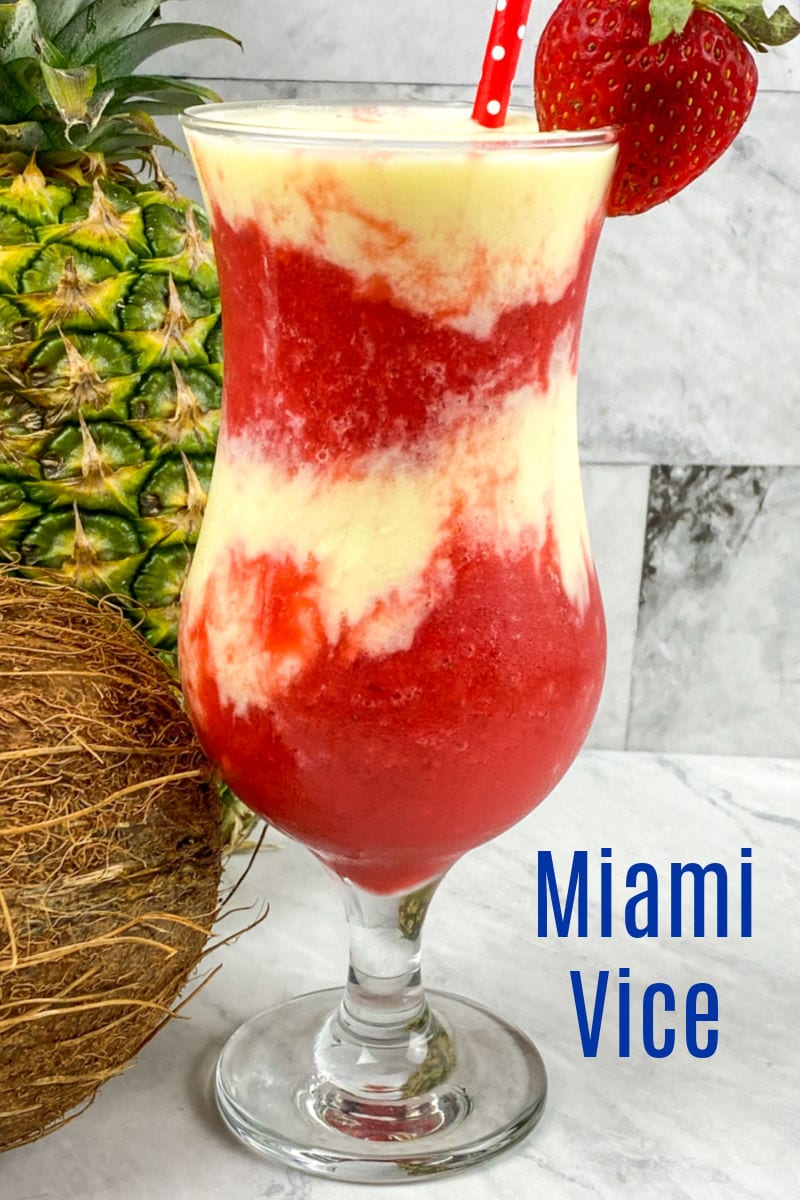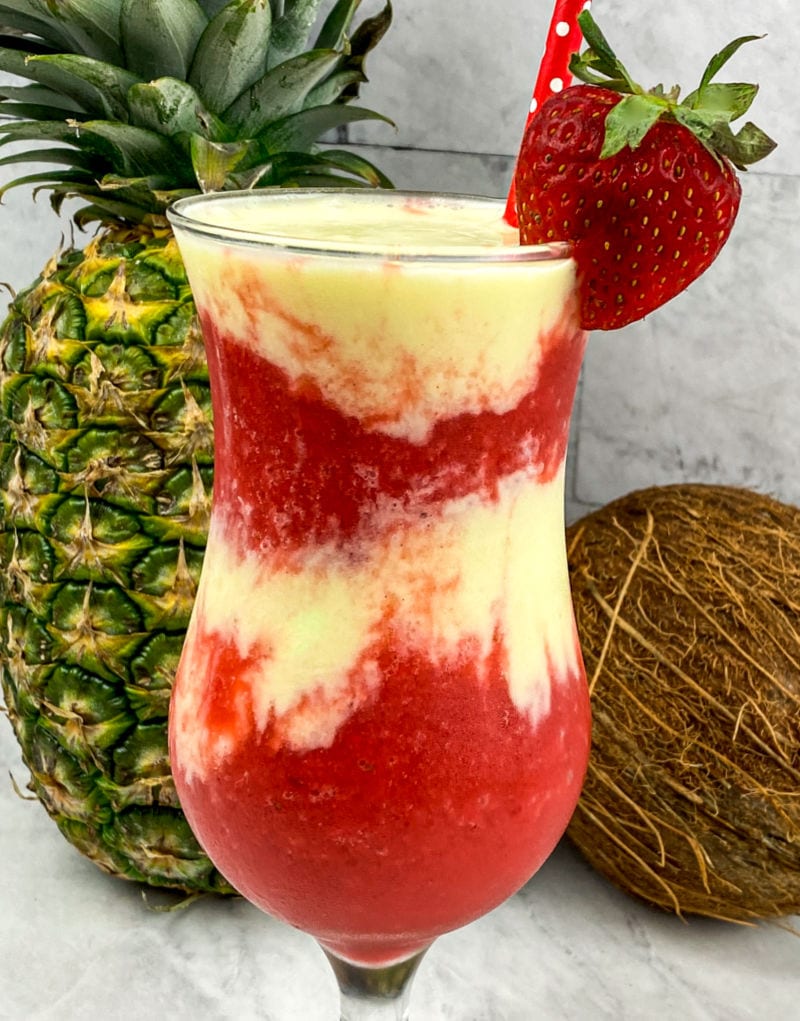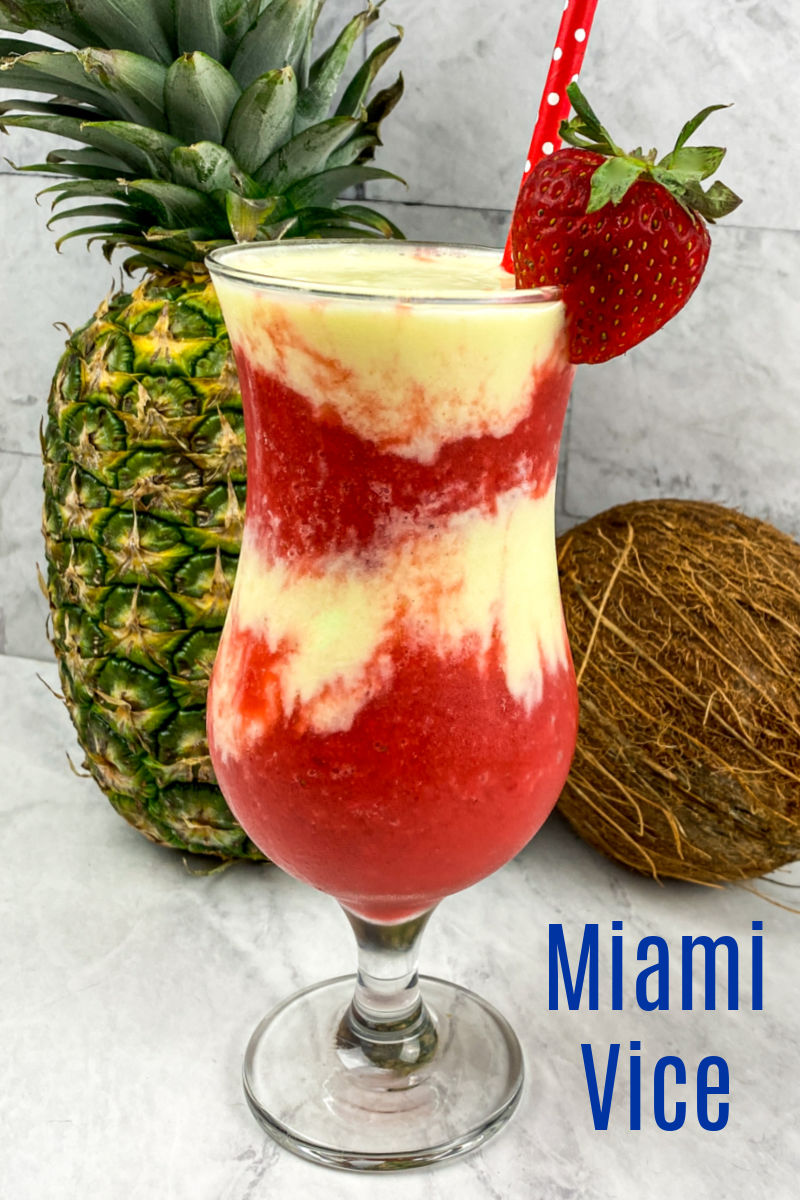 Tropical Beach Cocktail Sweetened with Monk Fruit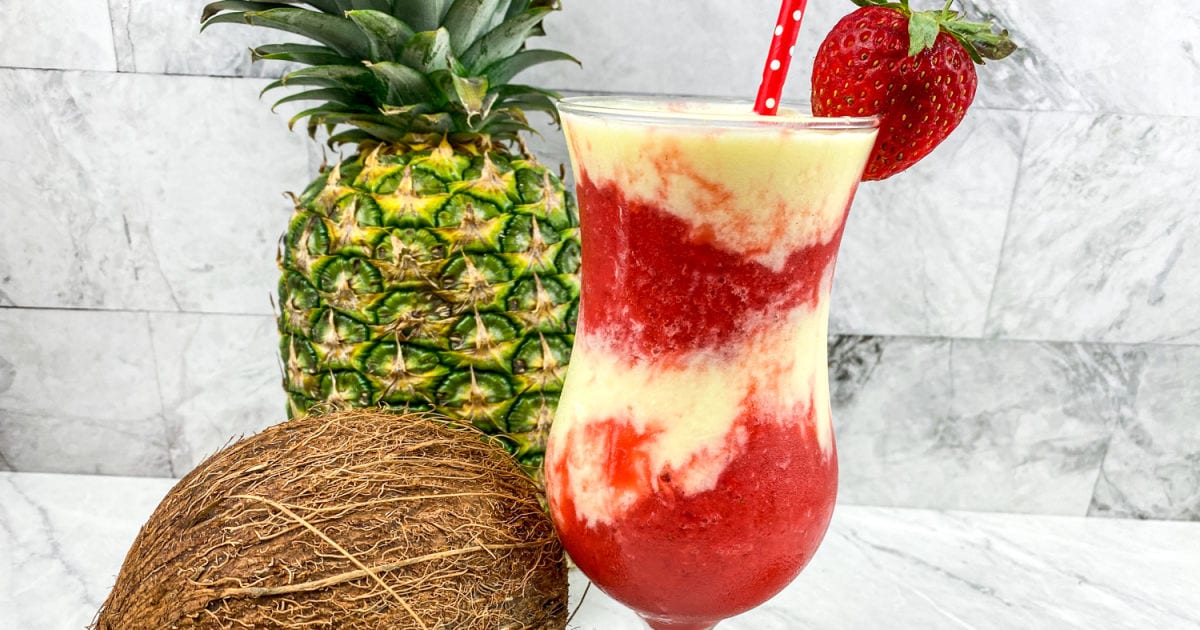 Is it a strawberry daiquiri or is it a pina colada? Well, it's both – it is the fun and delicious Miami vice frozen drink.
You can enjoy a daiquiri or pina colada on their own, but it's extra fun to combine them Miami style.
The story is that this drink was named after the city in South Florida where it originated.
Miami is known for it's white sandy beaches, palm trees, swimming pools and overall party atmosphere.
Of course, it was also the setting for the popular Miami Vice TV series that I watched regularly back in the day.
Crockett and Tubbs just may have enjoyed this tasty layered cocktail.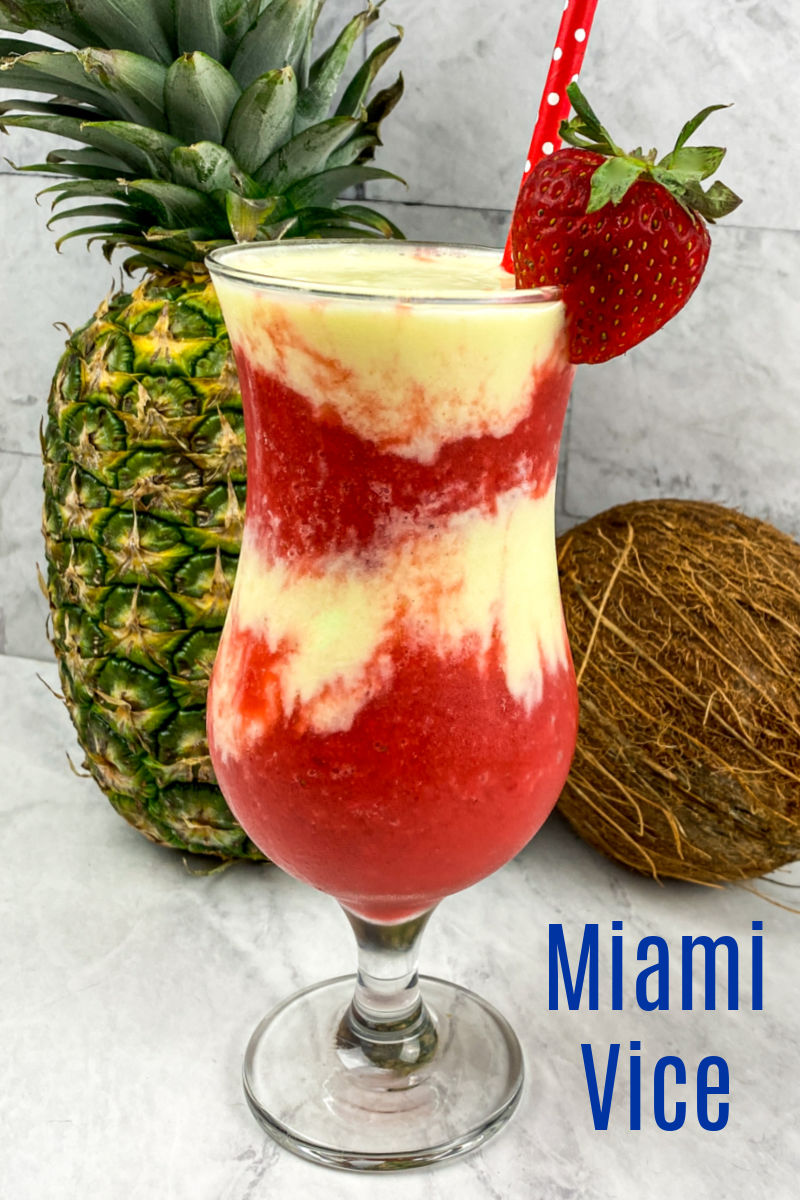 To make a frozen Miami Vice cocktail, you'll need to blend a pitcher of strawberry daiquiri and another one of pina colada.
Then, you will pour the two different drinks into hurricane glasses in layers.
It looks so beautiful and the two flavors compliment each other well.
This drink helps to create a festive atmosphere with the pretty colors and fruity tropical flavors.
Serve it at a pool party or for binging old Miami Vice TV episodes.
Or… just enjoy it anytime.
Cheers!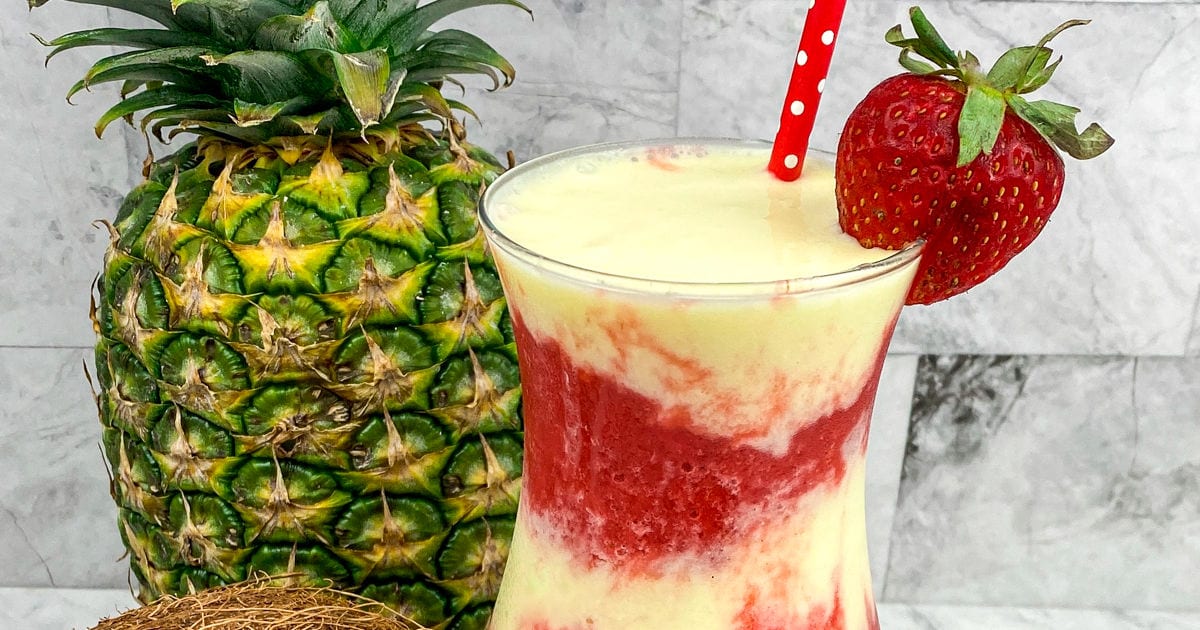 Prep time: 15 minutes
Cook time: 5 minutes
Yields: 4 drinks
Ingredients
Frozen Strawberry Daiquiri (recipe HERE)
Frozen Pina Colada (recipe HERE)
Fresh Strawberry for Garnish
Supplies
Hurricane Glasses
Colorful Paper Straws
Instructions
1) Follow my recipe to prepare a batch of frozen strawberry daiquiri. Pop in the freezer.
2) Rinse blender, then follow my recipe to prepare a batch of Frozen Pina Coladas.
3) Remove the daiquiri from the freezer. Add strawberry daiquiri to each hurricane glass, so that it is about 1/4 of the way full.
4) Next add pina colada to each glass, so that they are about half full. When you add layers 2, 3 and 4 to the glasses, pour the frozen mixture over a spoon into the glass. This forms layers better than pouring it straight in.
5) Repeat with the remaining frozen daiquiri and then top with the remaining pina colada.
6) Garnish with a fresh strawberry and serve with a straw.
7) Enjoy!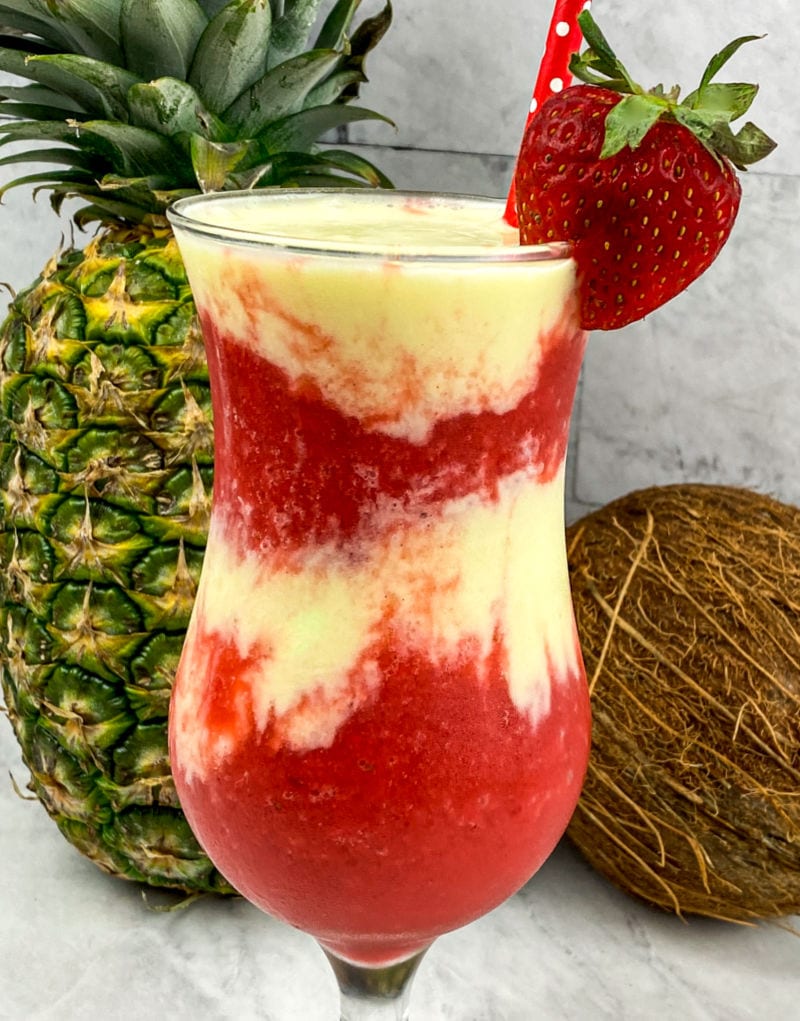 More from Mama Likes To Cook
Check out the rest of my vegetarian recipes, so you can get more great ideas for baking, cooking, blending and juicing.
Refreshing Drink Recipes
Pineapple Recipes
Coconut Recipes
Shopping Tips
For a beautiful assortment of kitchen necessities and food gifts for the whole family, check out the deals at these online stores.
Are you ready to have some delicious fun in the kitchen?