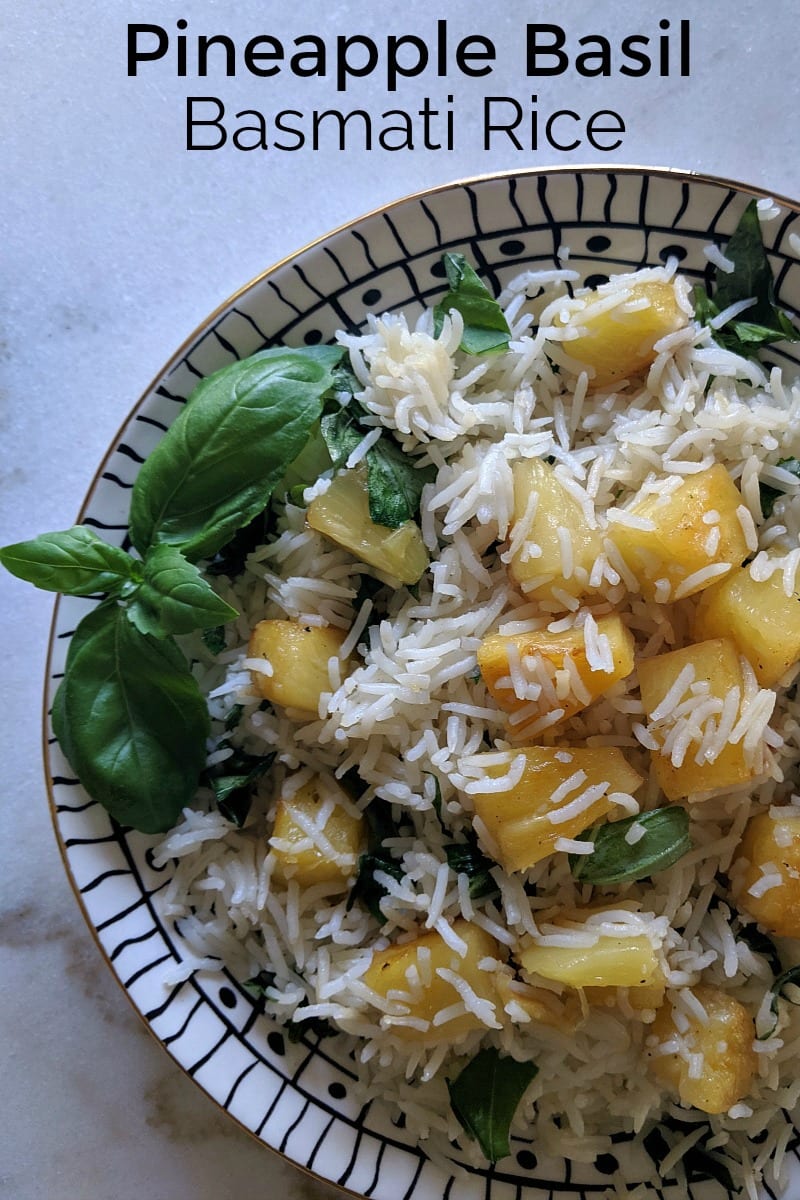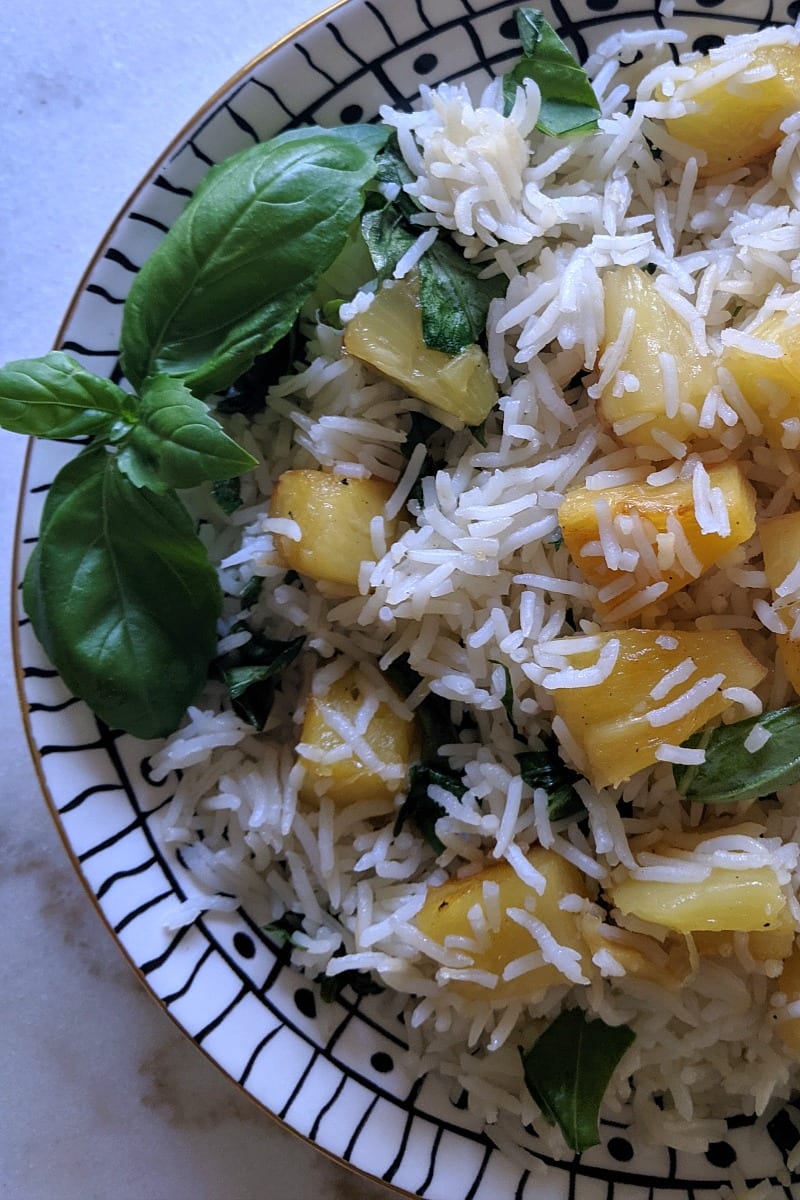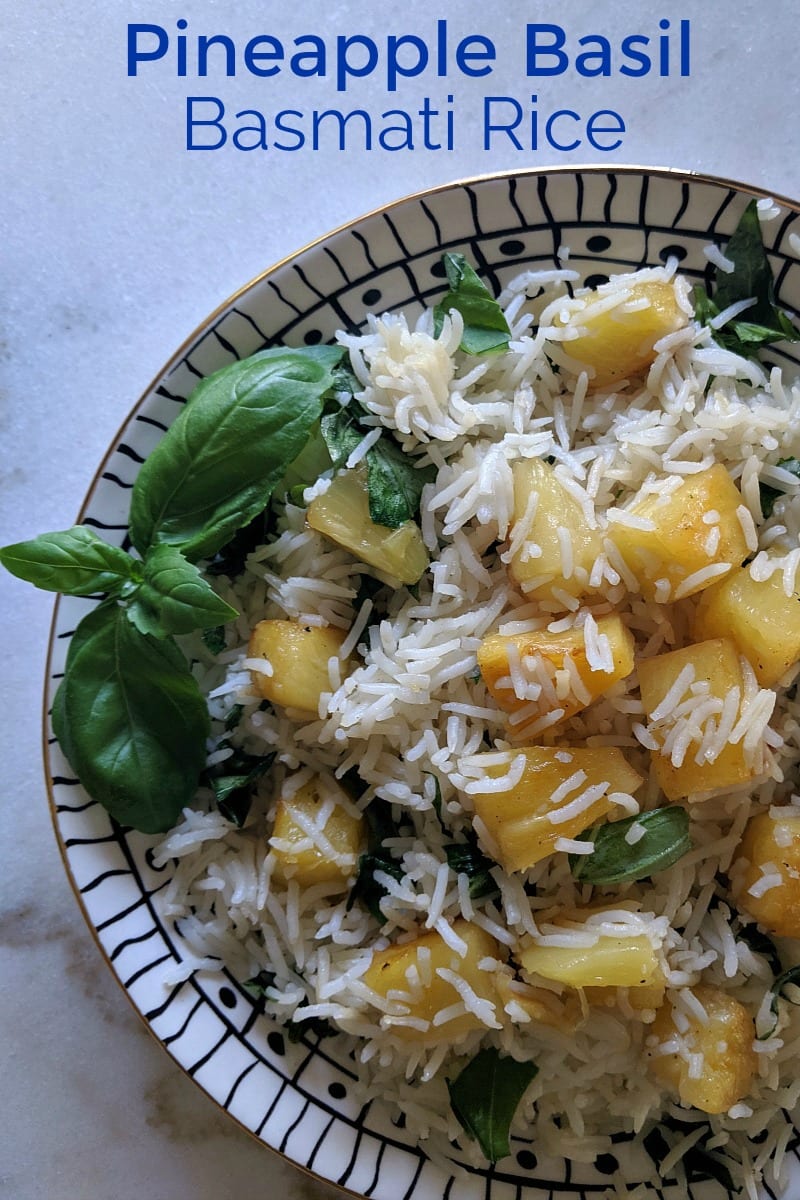 Steamed Rice with Pineapple and Basil
Aromatic Side Dish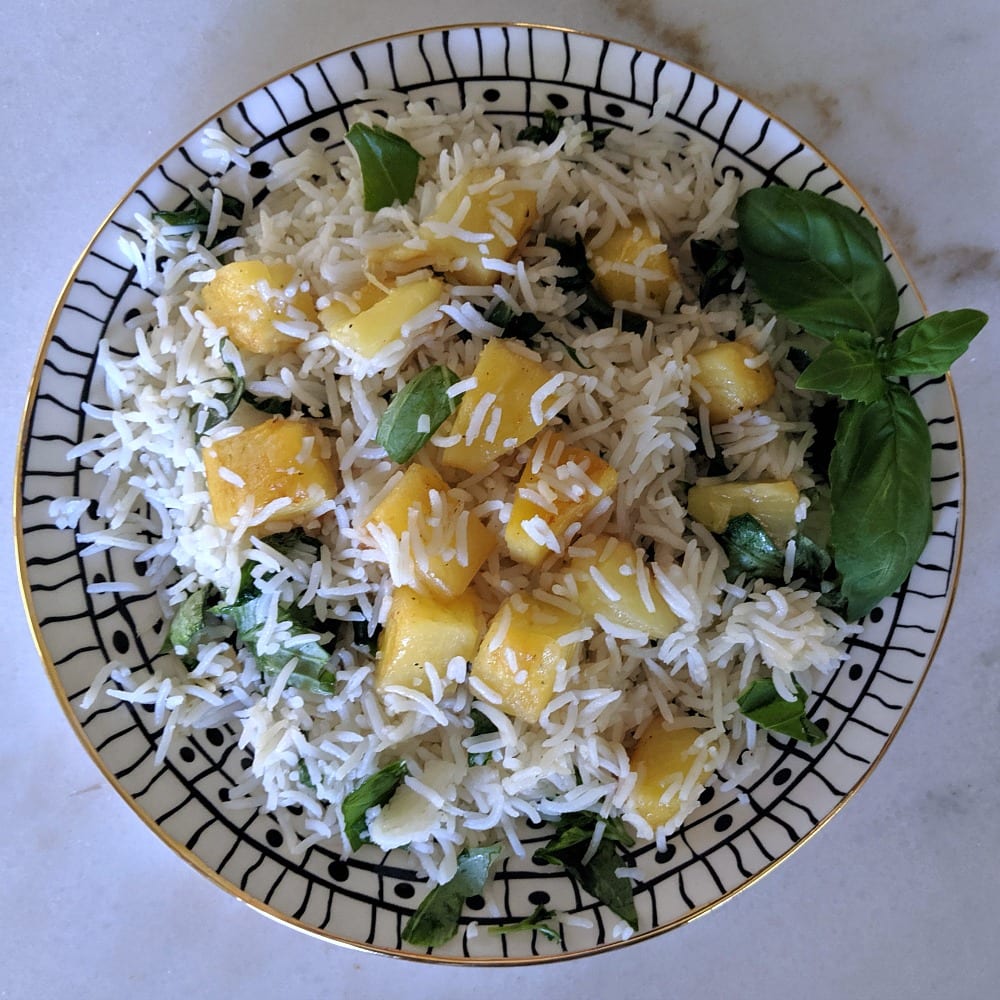 Aromatic pineapple basil basmati rice is an excellent choice, when you want a quick and easy side dish that is bursting with flavor.
The easy recipe only calls for a few ingredients, but each one is known for its aroma and taste.
Pineapple, basil and basmati rice are all known for their unique aromatic qualities.
This results in a simple dish that is satisfying and tastes like a treat.
Since this is a steamed pineapple rice, instead of an oily fried rice, I don't need to be concerned about added fat.
Another type of rice would be ok, but aromatic basmati is best for this recipe.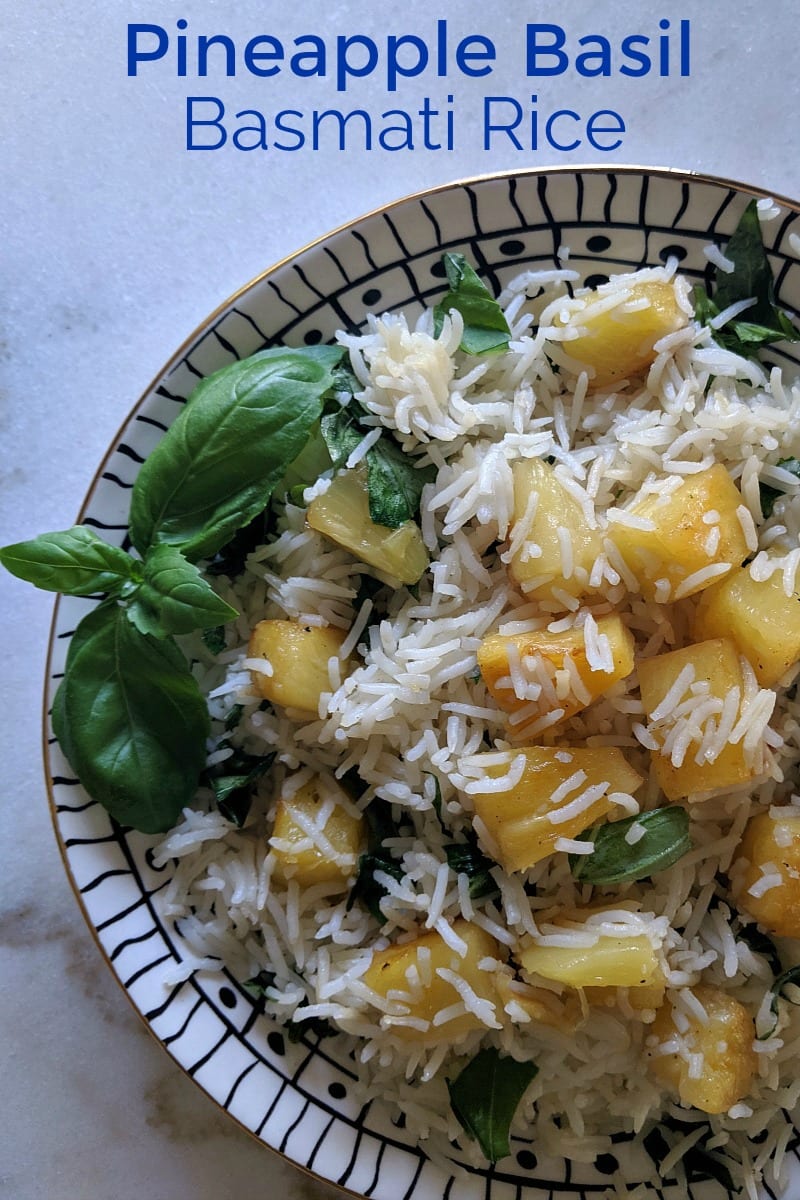 The flexible recipe can be prepared quickly or you can opt for more labor intensive ingredients and techniques.
For the quickest preparation, use pre-packaged heat and serve basmati rice and packaged pineapple chunks.
If you have a little bit more time, you can steam your own rice and cut up a fresh pineapple.
Either way, the steamed pineapple rice is delicious.
The one ingredient that you won't want to cut corners on is the fresh basil. Dried basil just won't do.
If you are cooking for a crowd, you can easily double or triple the recipe.
I love the way this aromatic side dish tastes and smells!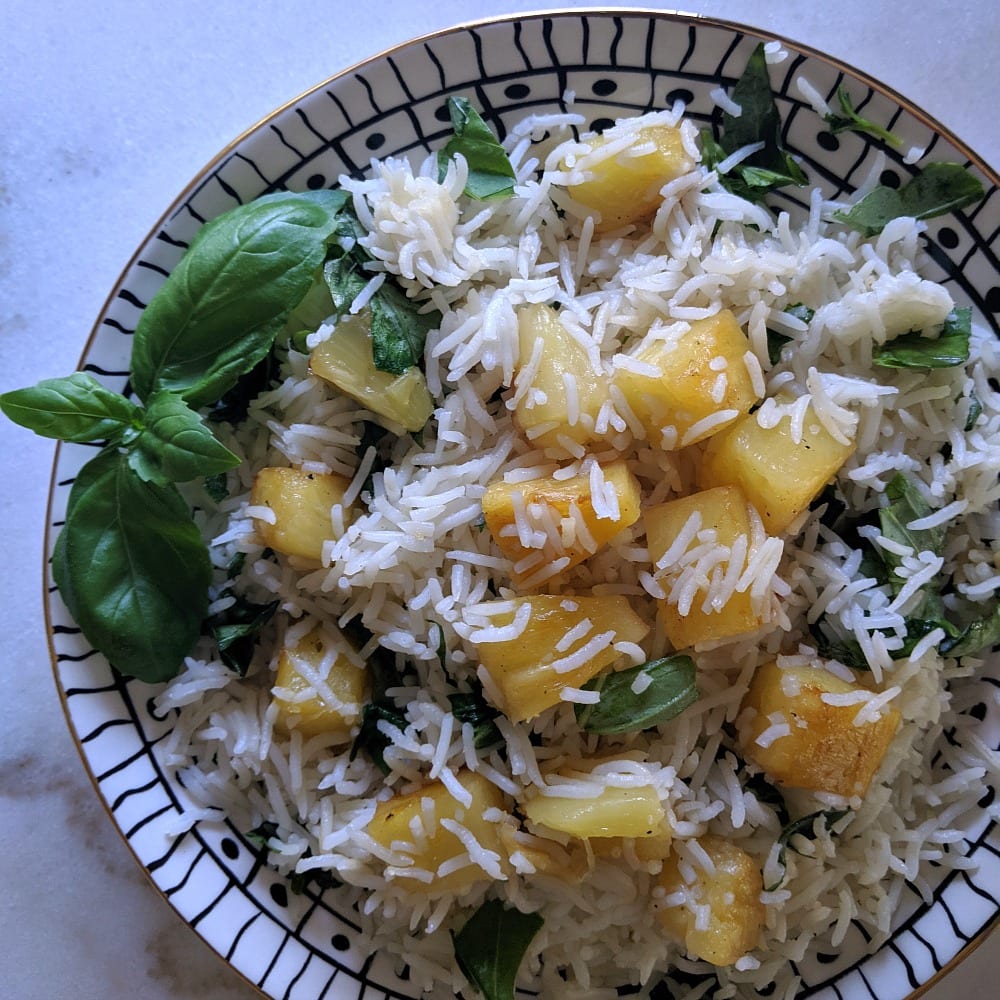 Ingredients
2 cups Steamed Basmati Rice
1 cup Pineapple Chunks
1/4 cup Fresh Basil, chopped
2 T Pineapple Juice
Salt to Taste
Instructions
1) Prepare basmati rice using your favorite method – steam on the stove, cook in a rice cooker or Instant Pot or use heat and serve pre-cooked packaged rice.
2) Add pineapple chunks to a hot nonstick skillet and cook briefly until warmed through.
3) In a bowl, toss together hot rice, cooked pineapple and chopped basil.
4) Stir in pineapple juice.
5) Add salt, if you'd like.
6) Serve and enjoy.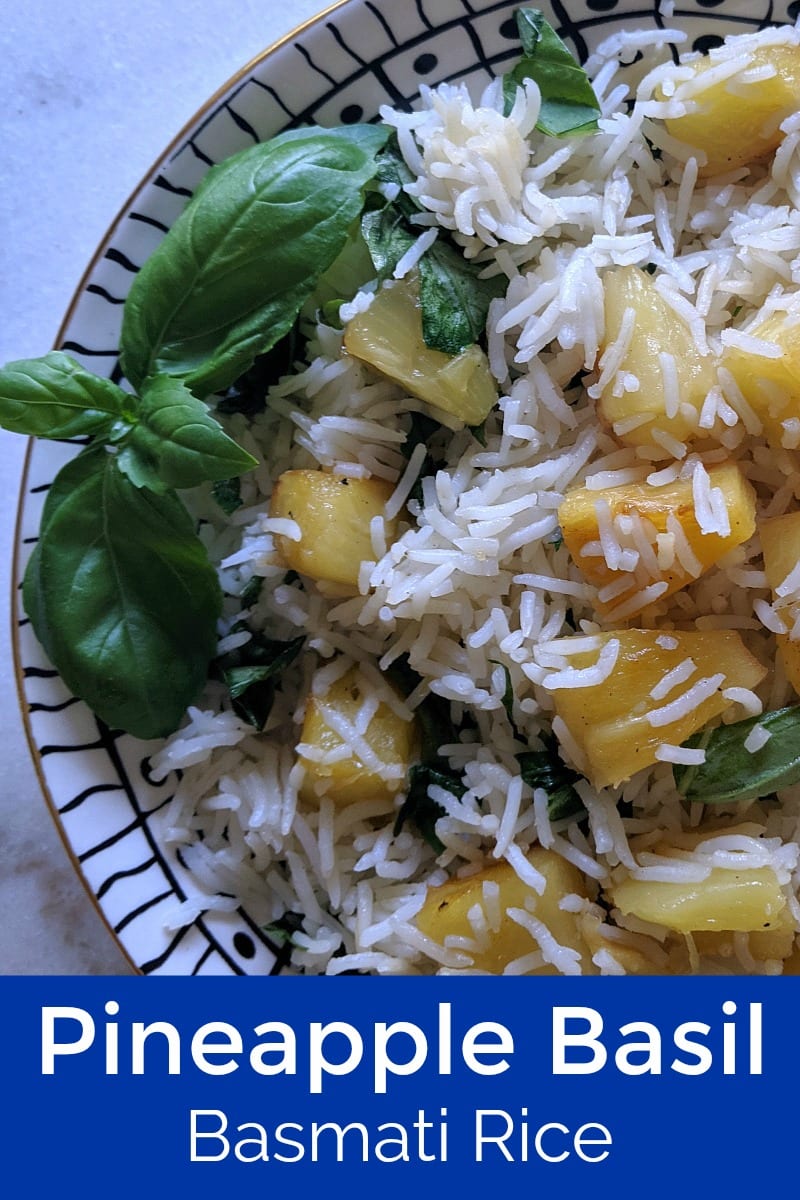 Check out my other vegetarian recipes, so you can get more kitchen inspiration.
Following are a few of my favorite easy side dish recipes.
What will you make for dinner tonight?