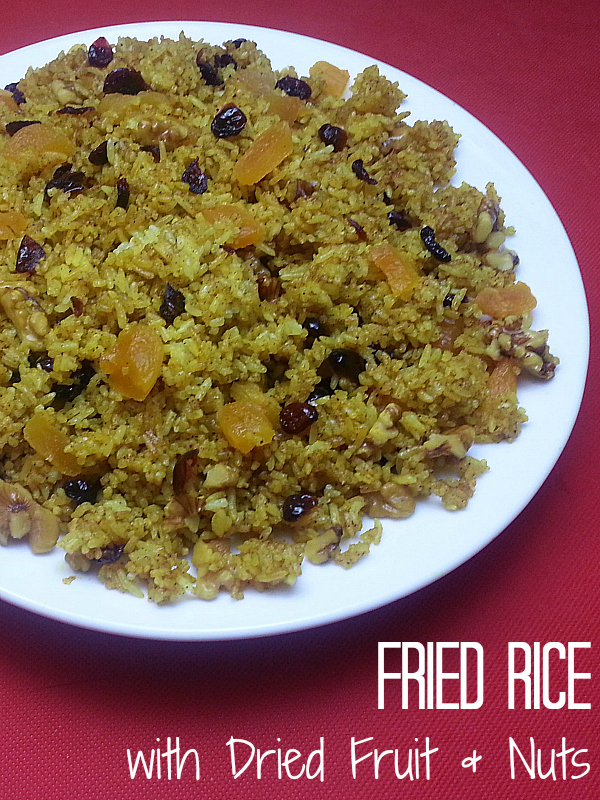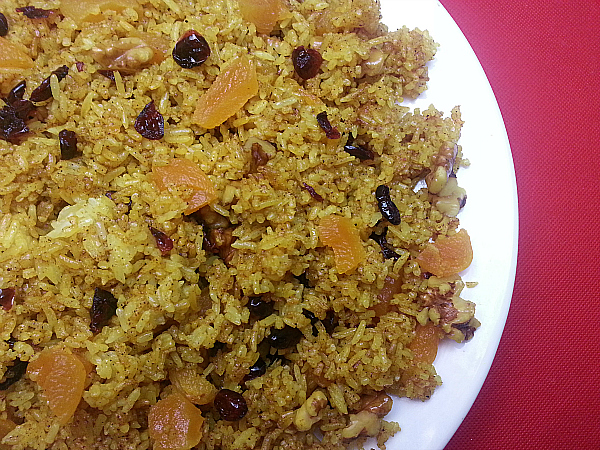 My family loves rice, so I'm always up for a new fried rice recipe. This one includes dried fruit and nuts, so it is both unique and full of flavor.
My rice cooker gets put to good use at least a couple times a week.
I always make a full batch of rice, so I'll have leftovers to use for other meals.
This recipe can be prepared with leftover rice or you can make fresh.
The dried fruit and nuts in this dish add a sweet flavor that goes well with the spices.
It looks pretty and tastes great. It's a quick and easy meal.
We like the apricots and cranberries for the holidays, but it also works well with other dried fruits like golden raisins or plums.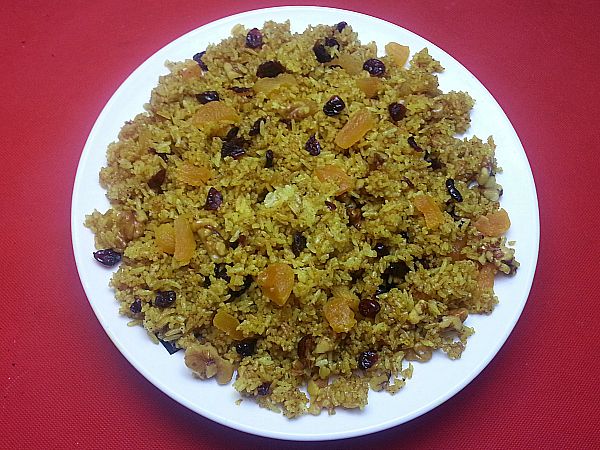 Fried Rice with Dried Fruit & Nuts
Ingredients:
4 cups Cooked Rice
1/3 cup Dried Apricots, chopped
2 T Coconut Oil
1/3 cup Walnuts, chopped
1/3 cup Dried Cranberries
1 t Cinnamon
1 t Turmeric
1/2 t Nutmeg
Salt to Taste
Instructions:
Heat coconut oil in a skillet.
Add rice to pan and cook for 5 to 10 minutes stirring occasionally.
Add fruit, nuts and spices.
Mix completely and cook for another few minutes.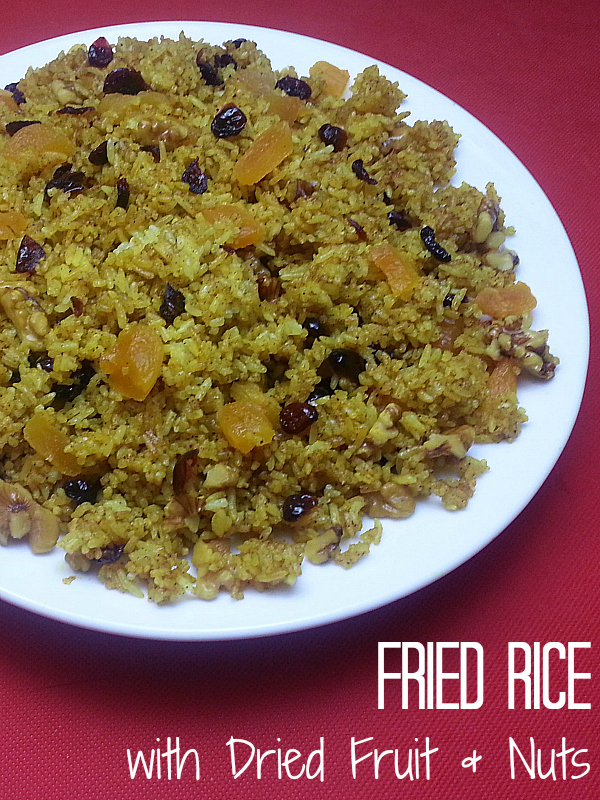 Check out my other vegetarian recipes, so you can get more kitchen inspiration.
Then take a look at my
recipe round ups
, so you can have even more delicious fun in the kitchen!