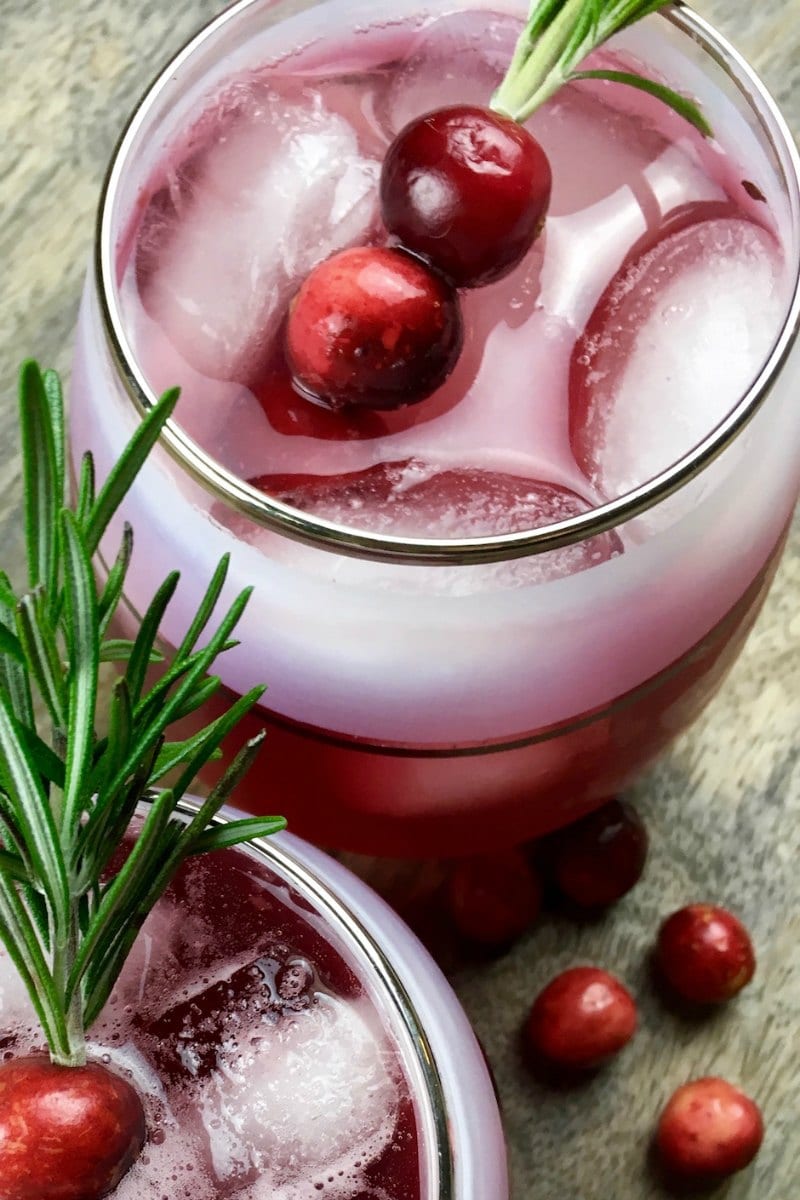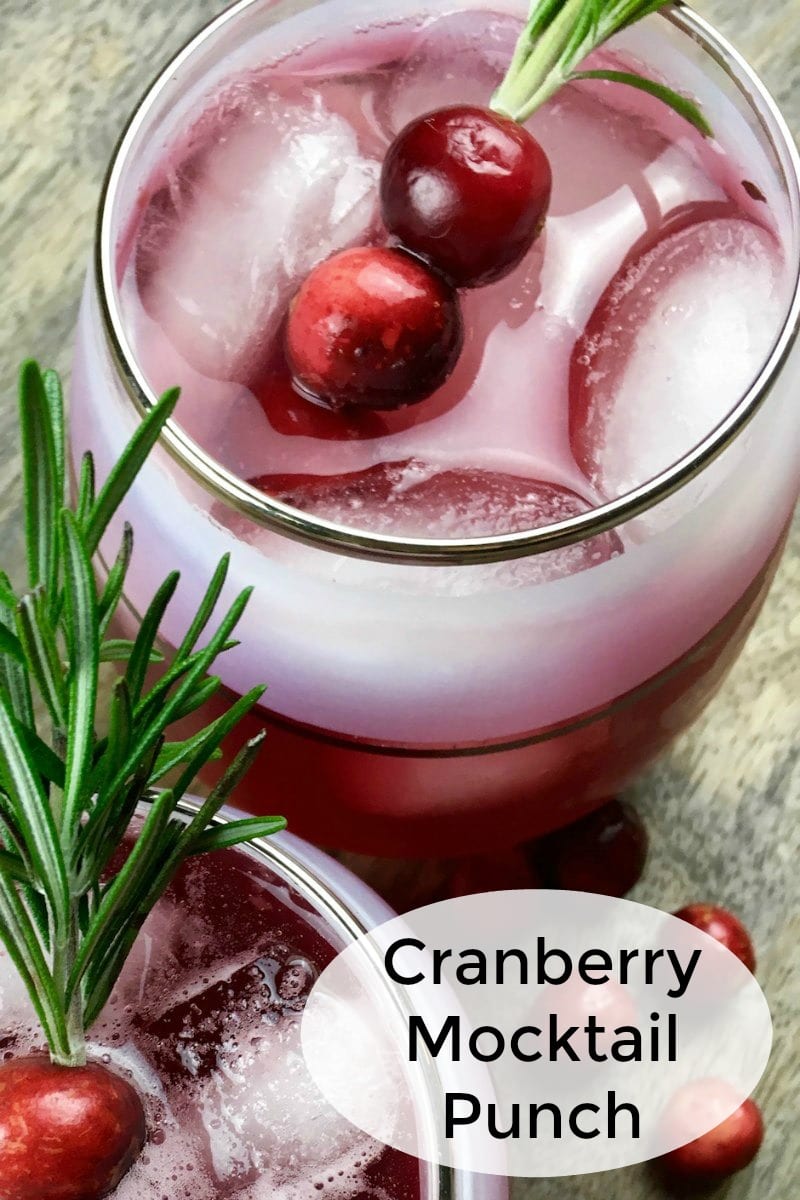 Make Ahead Non-Alcoholic Party Punch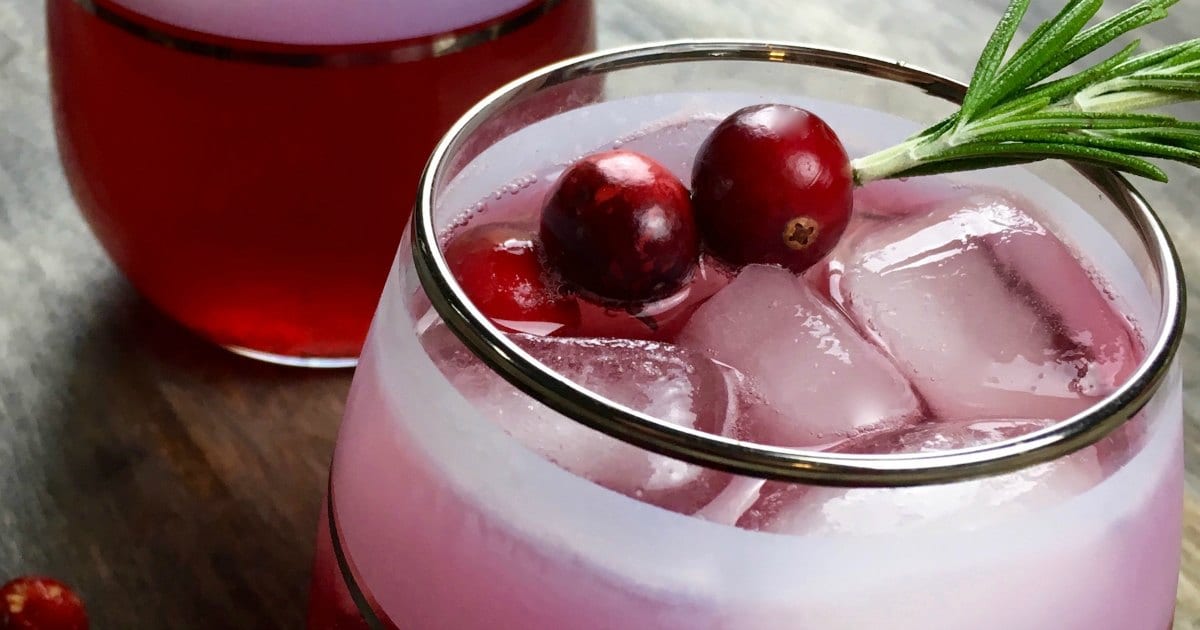 This cranberry mocktail punch is the perfect way to celebrate the holiday season, so you'll want to serve it for your next holiday gathering.
The non-alcoholic holiday punch is fun for kids and adults who want to celebrate without alcohol.
A sprig of rosemary and a few whole cranberries make a festive garnish, so the virgin holiday drink will fit right in with the rest of your seasonal decor.
This is a great make ahead punch, since it only takes about 10 minutes to prep.
Then, you can leave it in the refrigerator overnight to serve the next day at your party.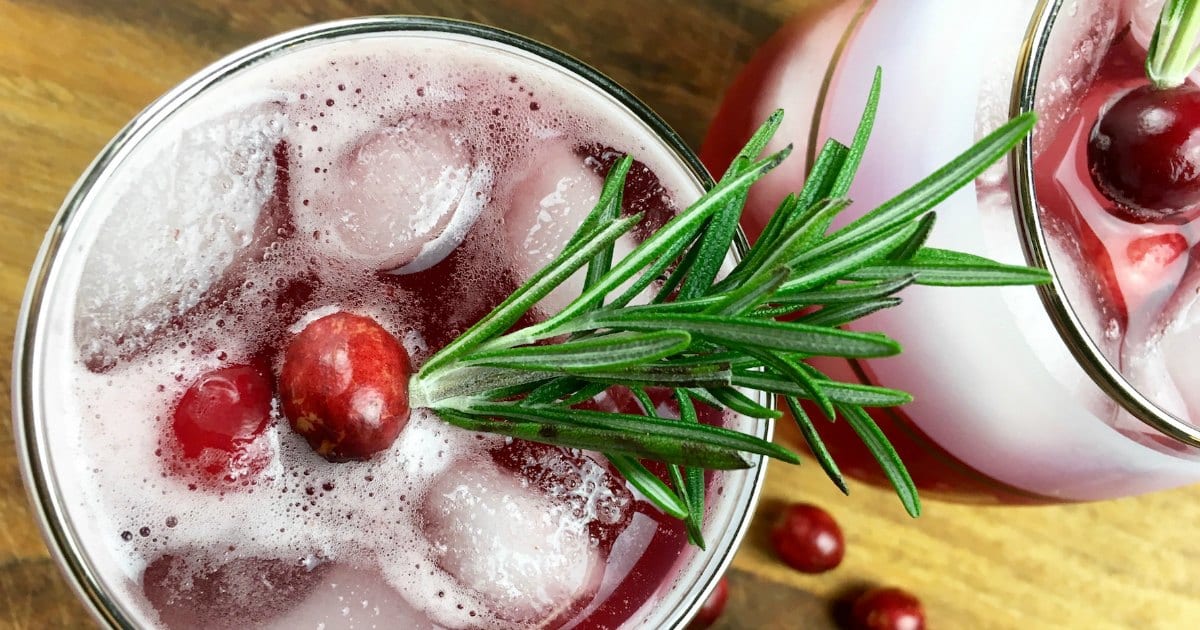 The holiday punch combines some usual flavors including cranberry, orange and cinnamon.
One that you may not be as familiar with is cardamom, which is often featured in Scandinavian recipes.
Years ago a Swedish friend introduced me to the wonderful flavor of cardamom, so now it is always stocked in my pantry. I pair it with cinnamon often.
You can serve this punch as you gather with your own family this holiday season or you can serve it at a larger party.
Holiday cocktails are always fun, and this non-alcoholic party drink can be enjoyed by people of all ages.
Cranberry Mocktail Punch Recipe
Prep time- 5 Minutes
Cook time- 10 Minutes
Chill time- 1 Hour or More
Serves: 6
Ingredients
1 cup Fresh Cranberries
½ cup Water
¼ cup Agave Nectar
4 Cinnamon Sticks
1 T Whole Cardamom Seeds
3 cups Cranberry Juice, unsweetened
2 Oranges, cut into wedges
3 cups Sparkling Water
Garnish
6 sprigs Rosemary
18 Cranberries
Supplies
Saucepan
Glass or Stainless Steel Bowl
Mesh Strainer
Cocktail Glasses
Instructions
1) Add fresh cranberries, water, agave nectar, cinnamon sticks and cardamom. Bring to a simmer and then reduce heat to medium for 10 minutes, stirring occasionally.
2) Transfer the warm cranberry mixture to a large glass or stainless steel non-reactive bowl. Add
cranberry juice and orange wedges to the bowl.
3) Refrigerate for at least an hour (or overnight!)
4) Remove from refrigerator. Squeeze the liquid from the orange wedges into the bowl and then discard them.
5) Strain the mixture with a mesh strainer and discard the solids.
6) To prepare the garnish, strip the leaves off of the bottom portion of a sprig of rosemary and thread a few fresh cranberries onto the stem.
6) To serve, fill glasses with ice and about 4 ounces of the cranberry mixture. Top with sparkling water and stir to combine. Garnish with the rosemary cranberry skewer.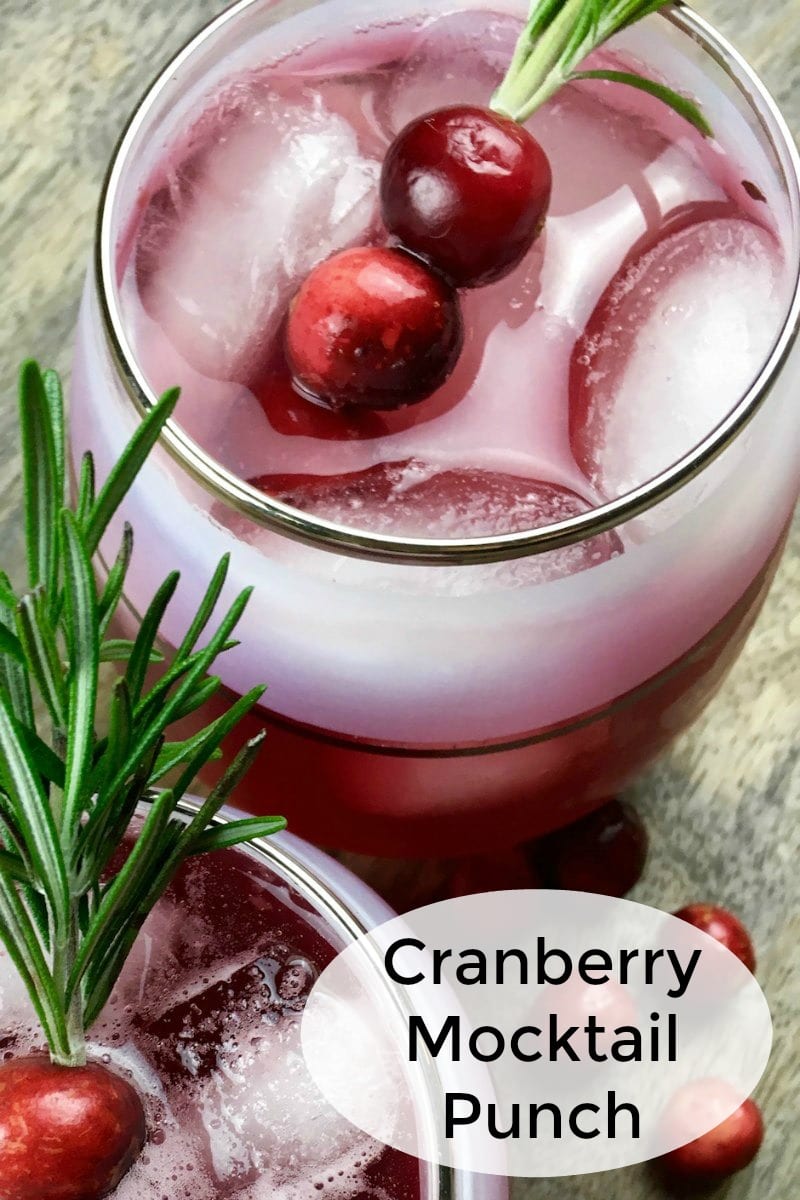 More from Mama Likes To Cook
Check out the rest of my vegetarian recipes, so you can get more great ideas for baking, cooking, blending and juicing.
Cranberry Recipes
Shop Now
For a beautiful assortment of kitchen necessities and food gifts for the whole family, check out the deals at these online stores.
Are you ready to have some delicious fun in the kitchen?