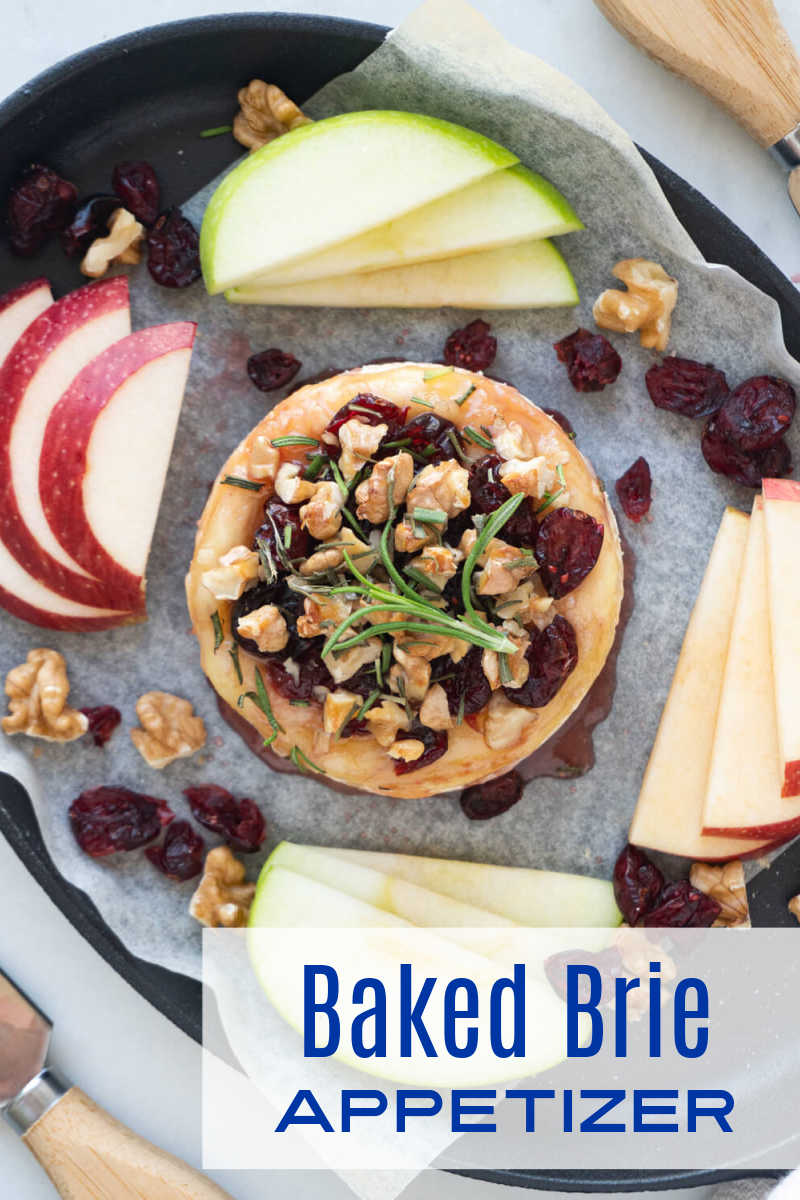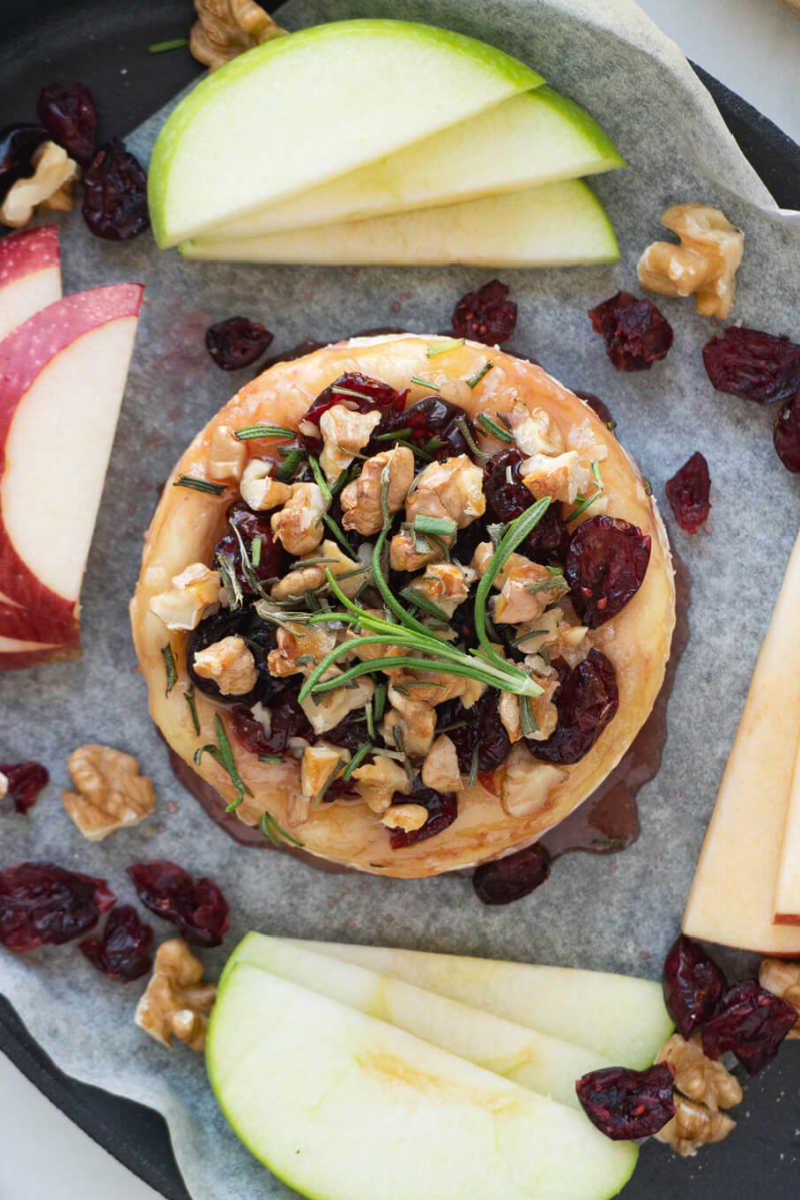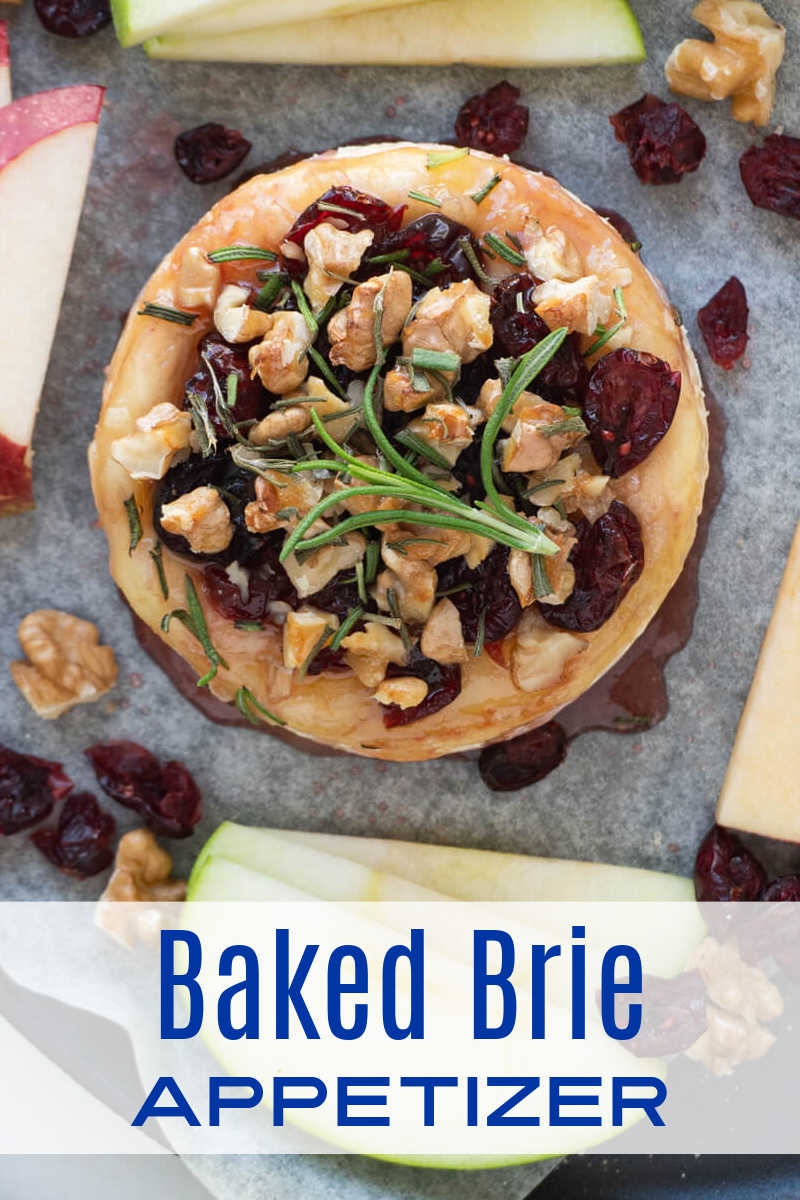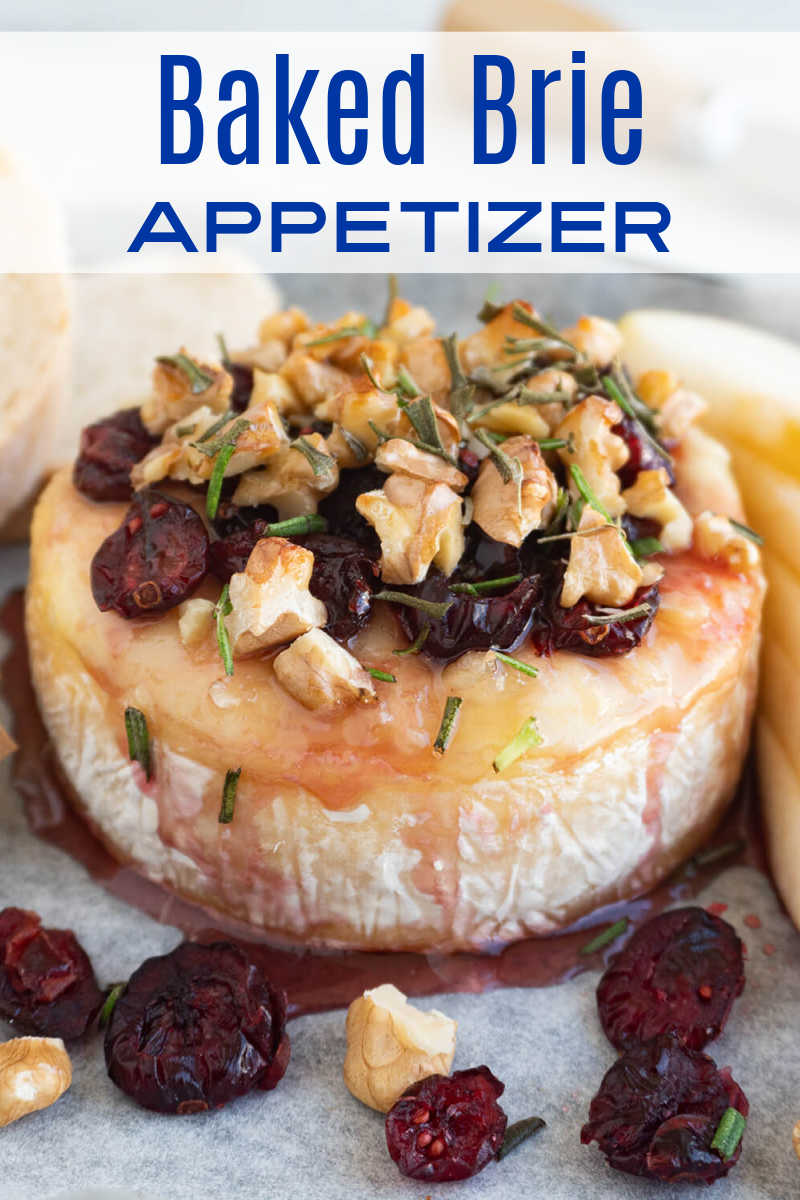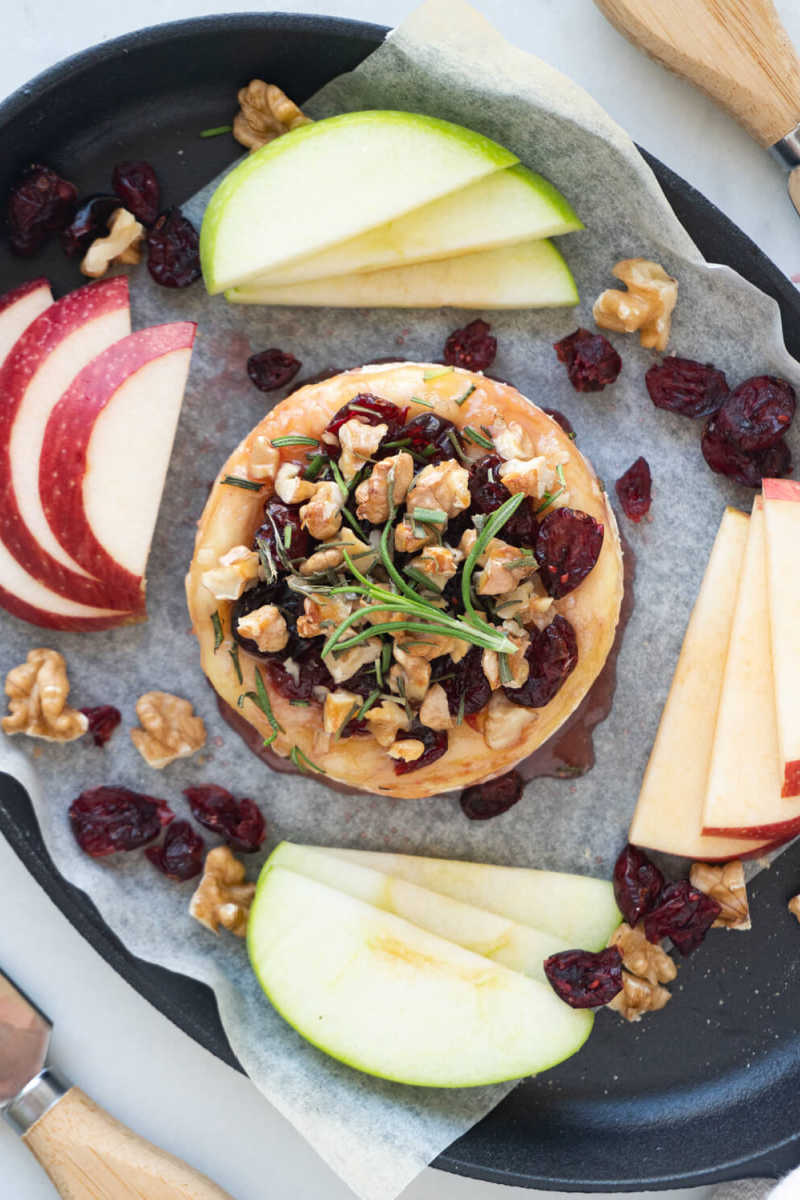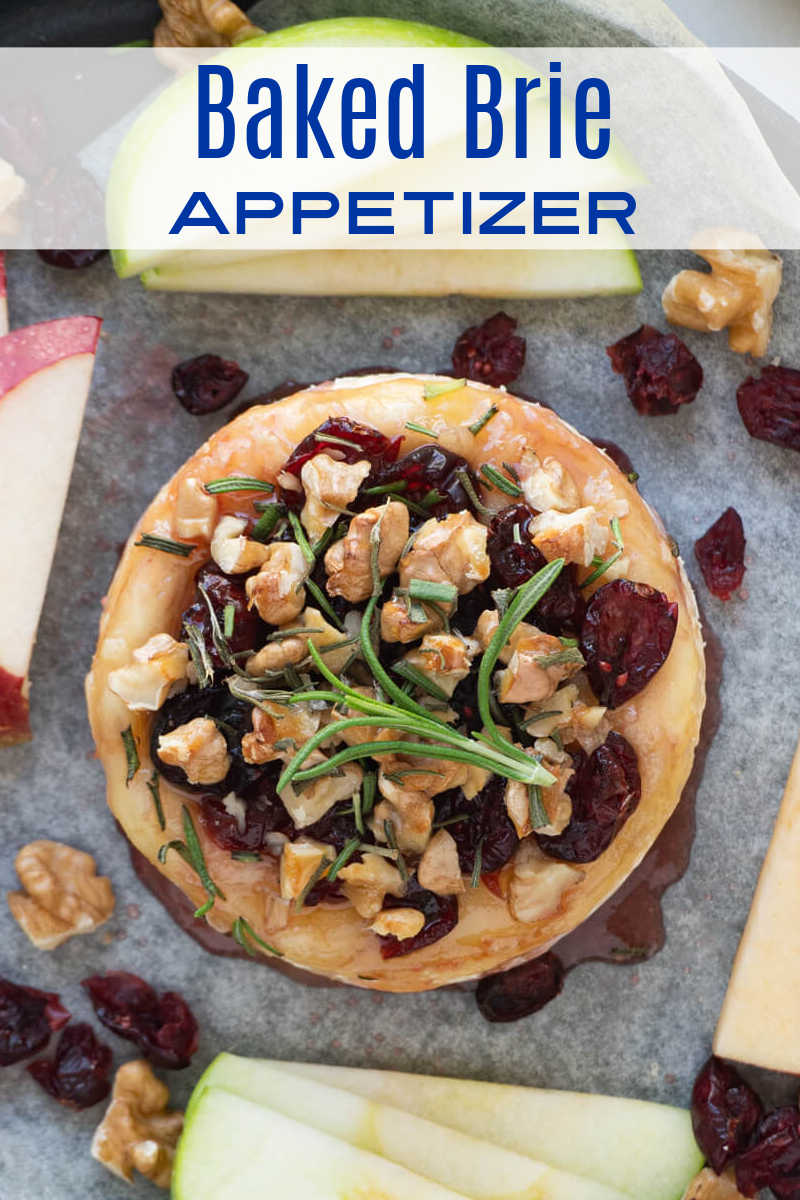 Cranberry Baked Brie with Walnuts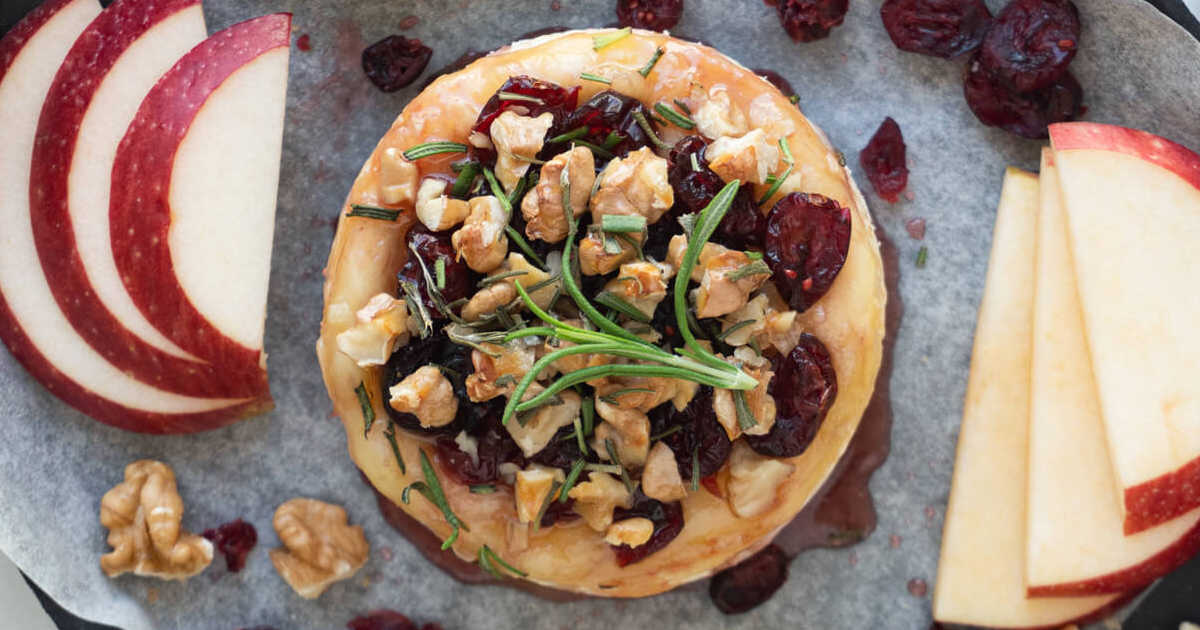 Enjoy this baked brie appetizer topped with cranberries and walnuts, when you want an easy dish that looks and tastes impressive.
My family loves brie, especially when the creamy cheese is served warm.
Every time I serve baked brie, it disappears quickly.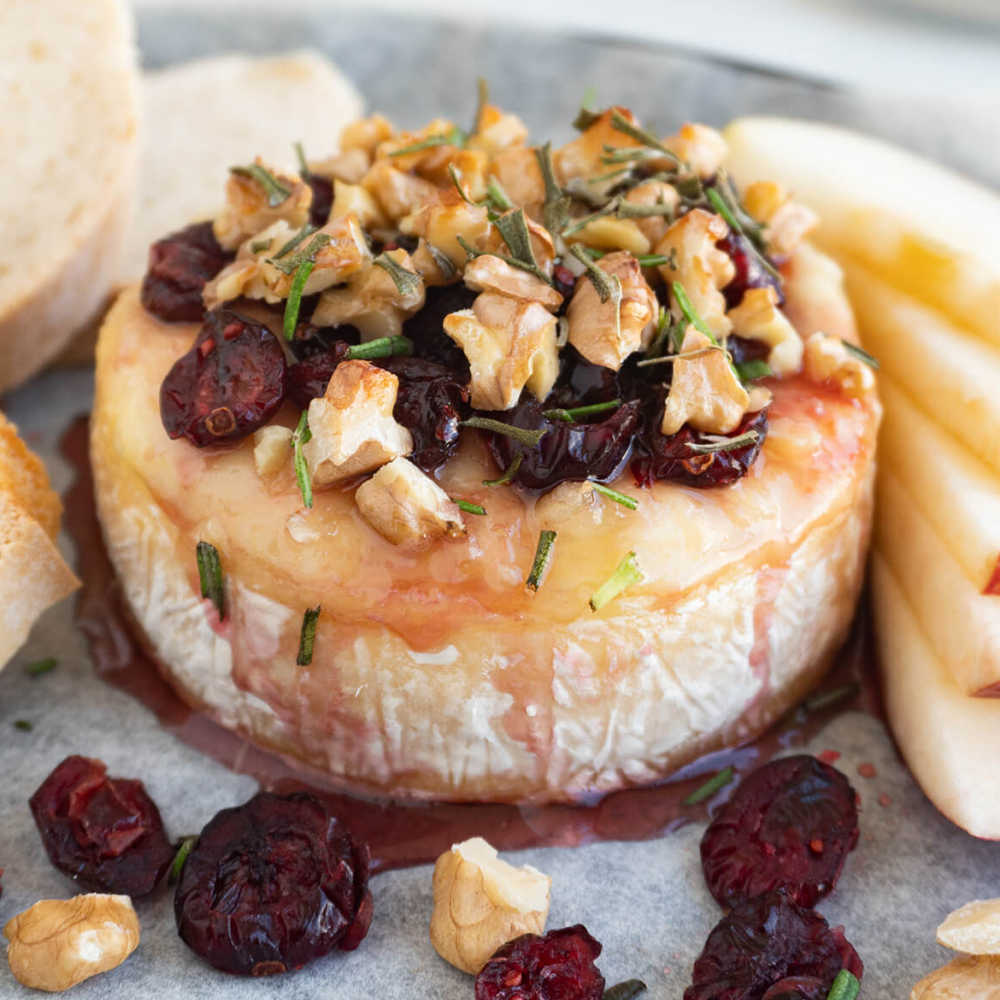 Is It Easy To Bake Brie?
Yes!
It is easy to make this baked brie appetizer.
No special skills or equipment are needed, so home cooks of all skills levels can follow this recipe.
What is Brie?
Brie is a delicious soft cheese that is known for it's creamy, buttery texture.
The cheese usually made from cow's milk, but sometimes from goat milk.
It originated in the Brie area of France, which is where the cheese gets its name.
The center of the cheese is creamy and the outside is a layer or edible white mold.
This recipe calls for a pre-packaged 8 ounce round brie wheel, which is readily available at grocery stores.
Larger wheels are often cut into wedges and sold by weight.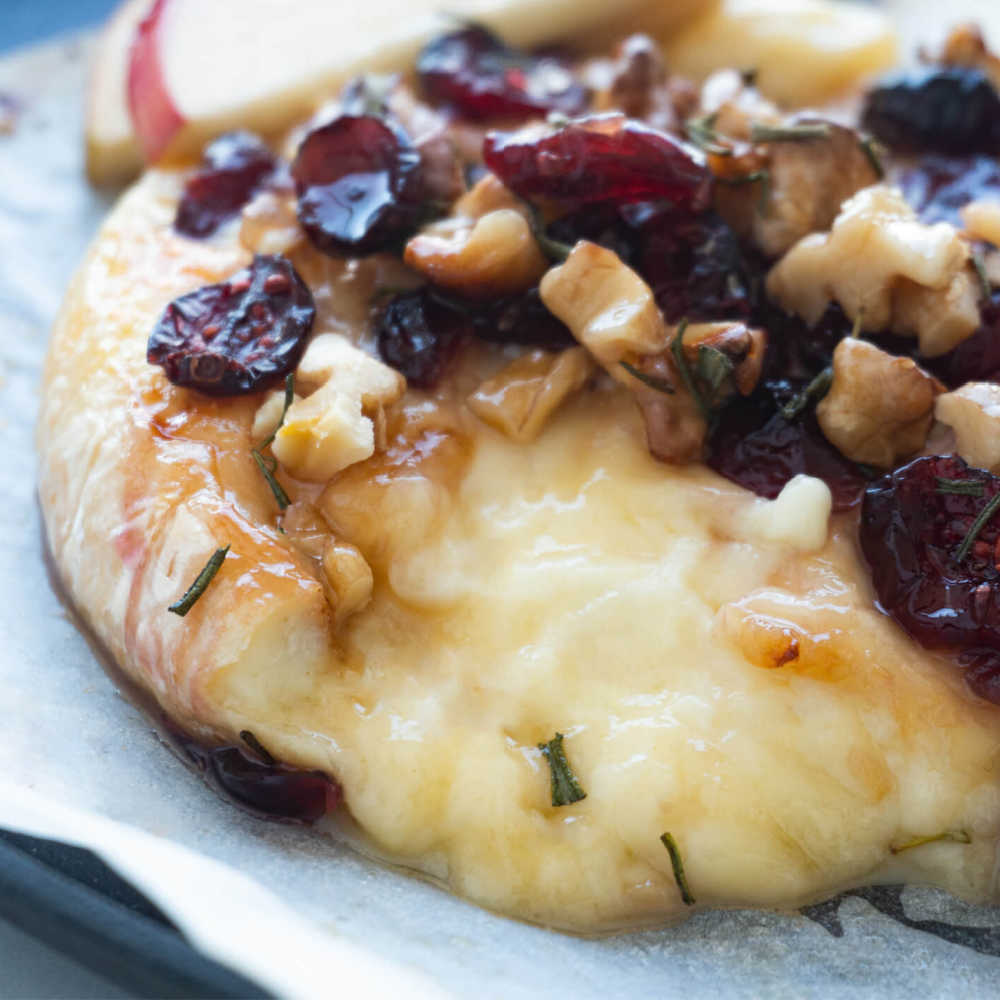 What Is A Substitute for Brie?
Camembert is the easiest and most logical alternative to brie for this recipe.
It is very similar in appearance, but the flavor is a bit more earthy and the cheese is slightly more dense.
Both are excellent and can be used interchangeably in this recipe.
Can I Make This Brie Appetizer Without Nuts Or With Another Type of Nut?
Nuts add flavor and crunch to this warm appetizer, but they aren't necessary.
You can skip the nuts completely or you can substitute another nut for the walnuts.
Pecans would be my first choice, if you don't have walnuts available.
Otherwise, feel free to try another favorite.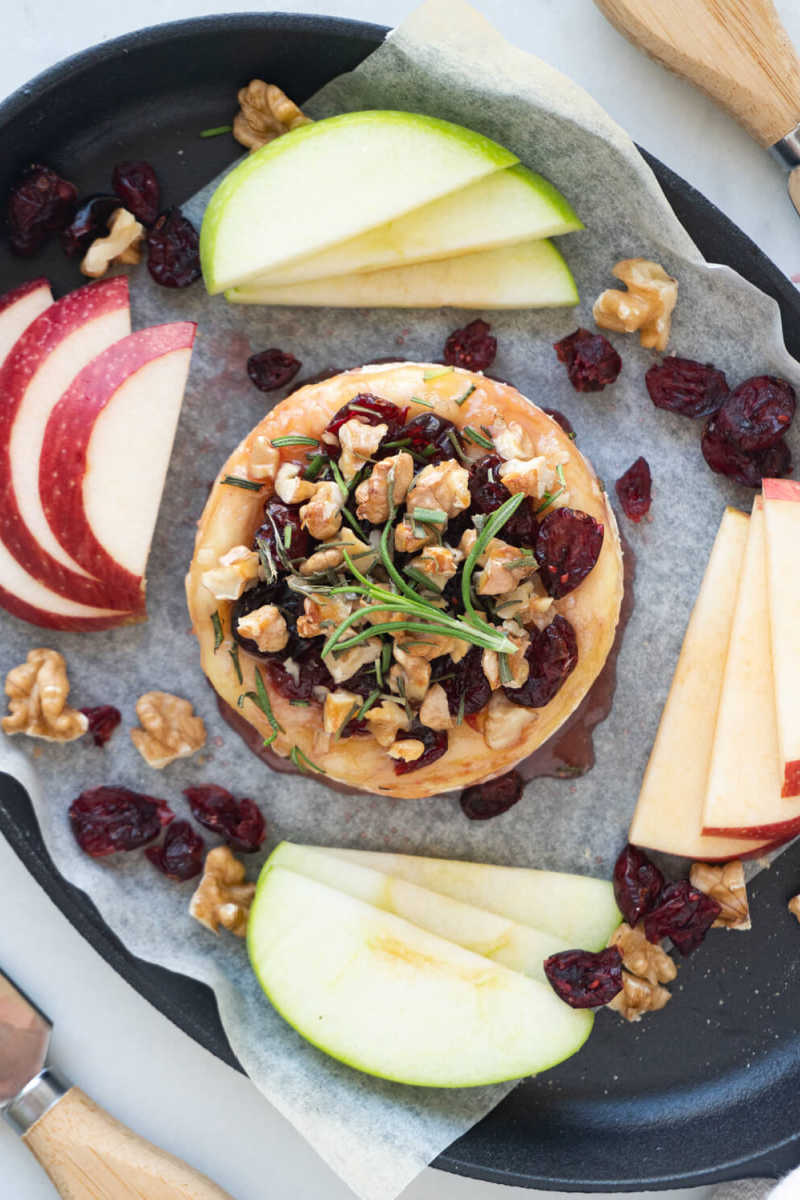 What Should I Serve With Baked Brie?
This easy appetizer can be served with a variety of foods.
Choose one or several different dippers depending upon what you and your guests prefer.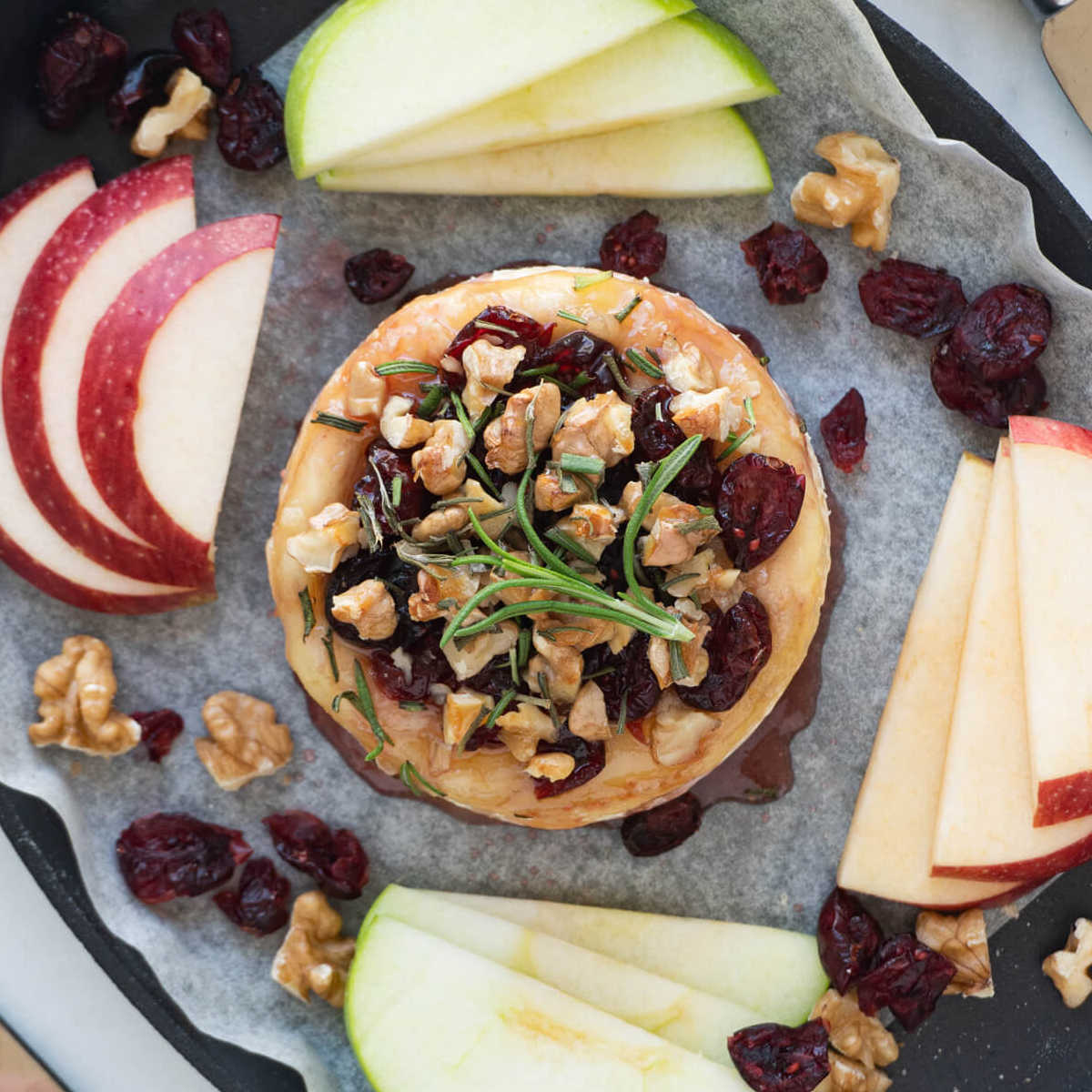 Baked Brie Appetizer Recipe
Prep time: 10 minutes
Cook time: 20 minutes
Yield: 4 Servings
Ingredients
8 oz. Brie Wheel
¼ cup Cranberry Sauce (homemade or store bought)
2 T Dried Cranberries
½ cup Walnuts, chopped
1 T Honey
Fresh Rosemary
Supplies
Rimmed Baking Sheet
Parchment Paper
Measuring Cup
Measuring Spoon
Instructions
1) Preheat the oven to 350°.
2) Line a rimmed baking sheet with parchment paper and place the brie wheel in the center of the baking sheet.
3) Bake in the preheated oven for 10 minutes.
4) Remove from the oven. Gently pull back the crusty top of the cheese with a fork or knife to expose the creamy cheese inside.
5) Spoon the cranberry sauce on the brie and top with dried cranberries and chopped walnuts. Drizzle with honey and garnish with fresh rosemary.
6) Return to the oven and bake for another 5 to 7 minutes.
7) Serve on a platter.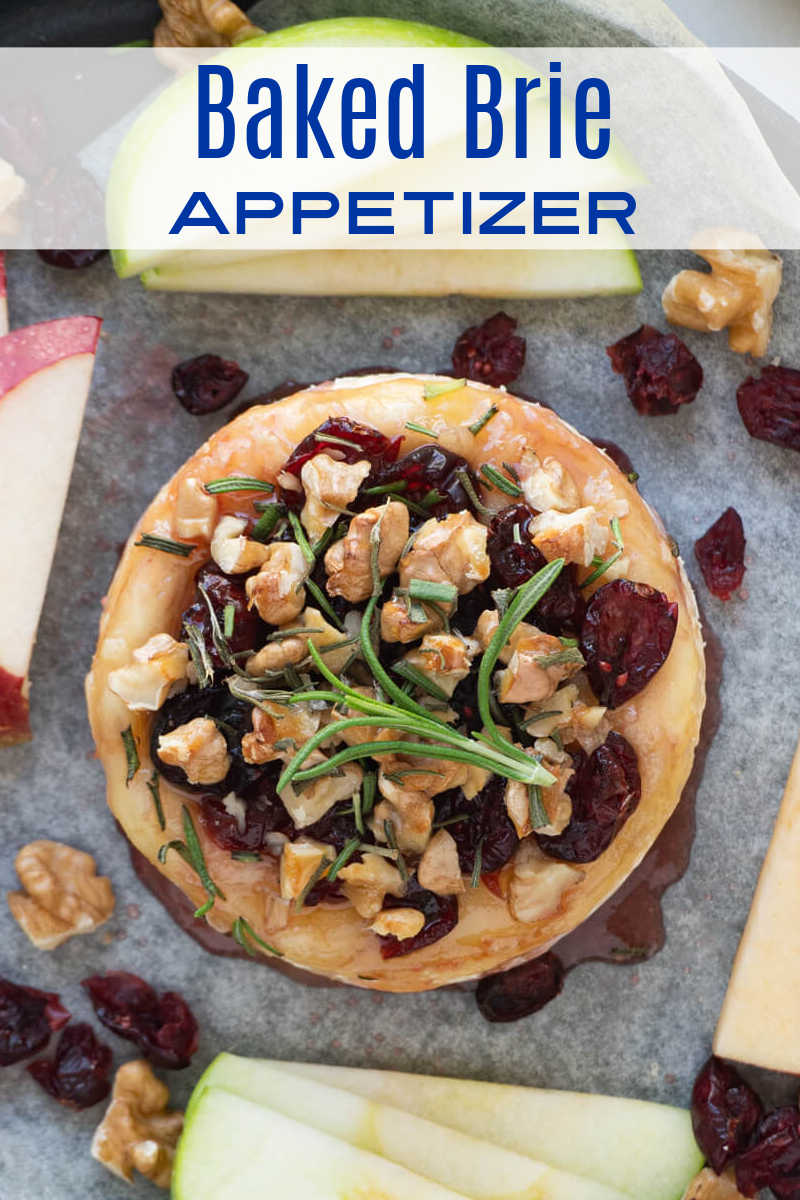 More from Mama Likes To Cook
Check out the rest of my vegetarian recipes, so you can get more great ideas for baking, cooking, blending and juicing.
Brie Recipes
Cranberry Recipes
Walnut Recipes
Shop Now
For a beautiful assortment of kitchen necessities and food gifts for the whole family, check out the current deals at these online stores.
Are you ready to have some delicious fun in the kitchen?