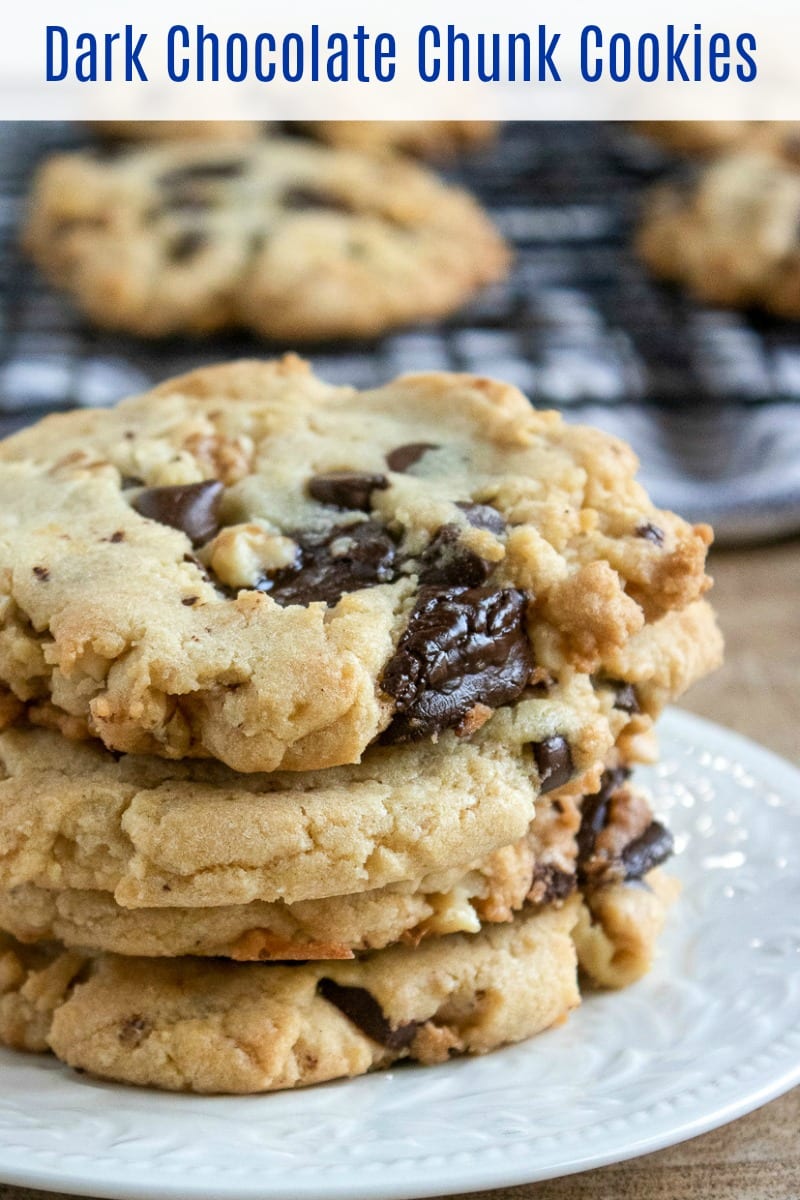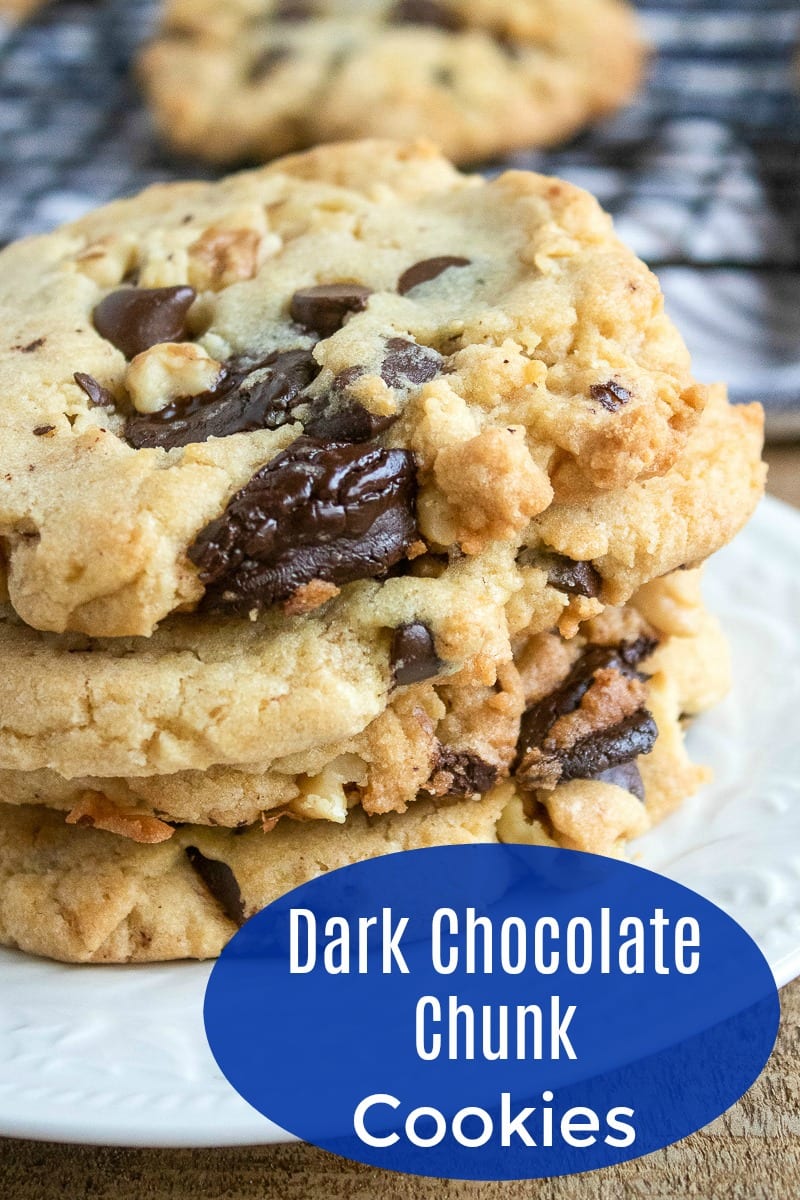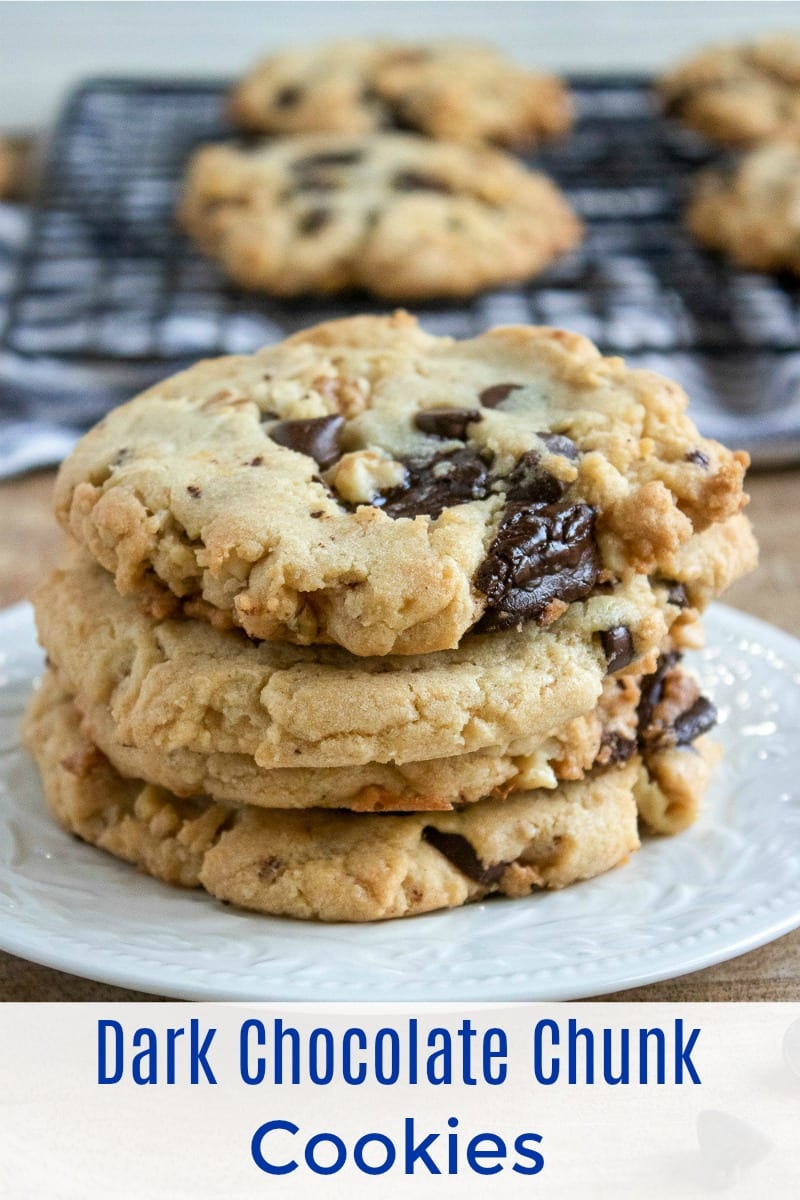 Chunky Chocolate Cookies
with walnuts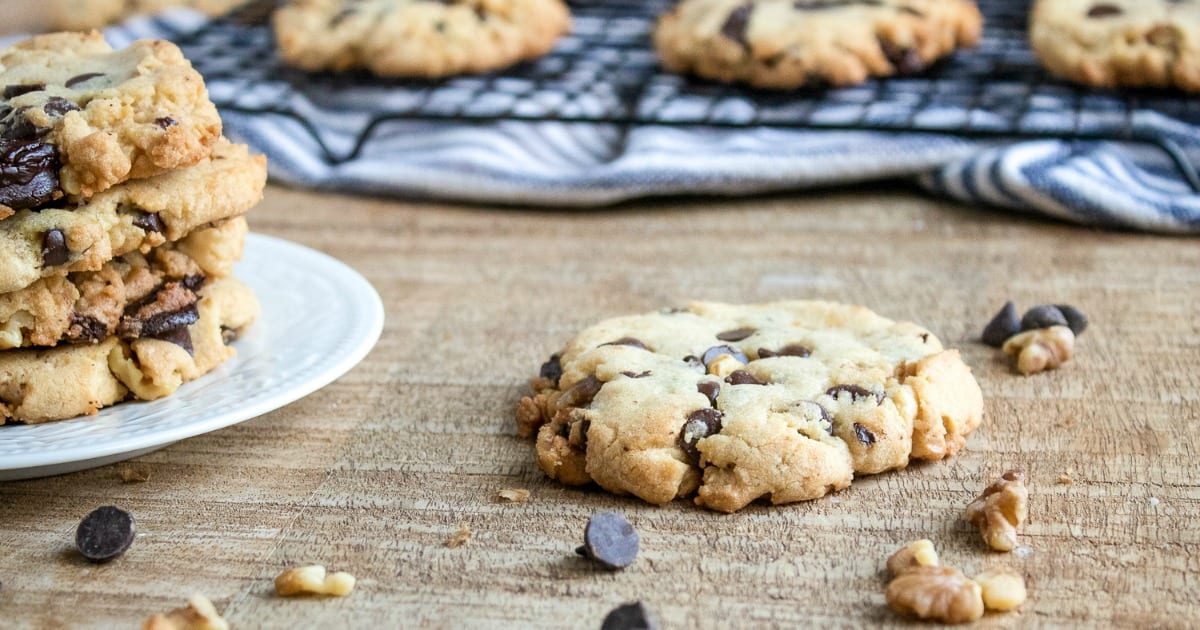 These dark chocolate chunk cookies are real crowd pleasers, since they are made with both dark chocolate chips and a dark chocolate bar.
Every bite is a chocolate lover's dream!
When it comes to chocolate, I always prefer dark chocolate.
These cookies have a double dose of it and walnut chunks, so one of these cookies is perfectly satisfying.
One batch will make two dozen big cookies, as pictured.
Or you can make smaller ones, if that's what you prefer.
Make a batch of these chunky cookies for a special occasion or surprise your family with a treat for no particular reason at all.
Enjoy!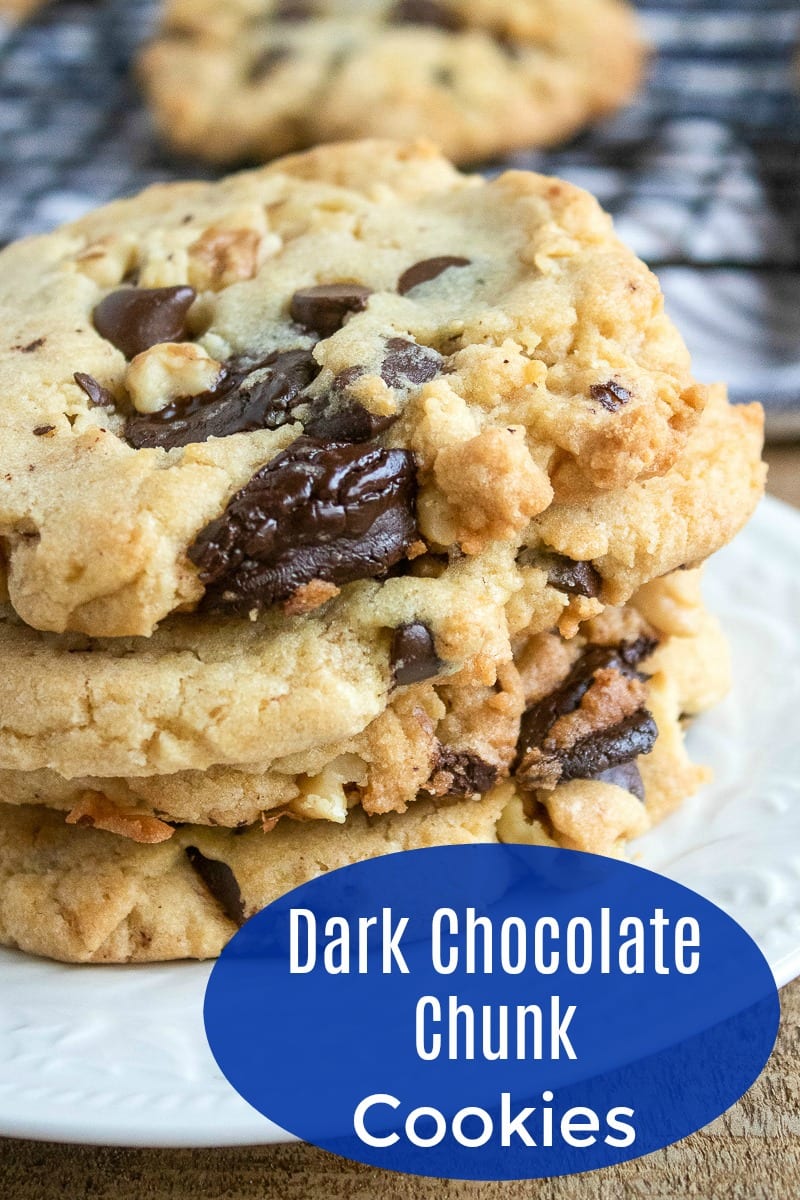 Dark Chocolate Chunk Cookies Recipe
Prep time 15 minutes
Baking time 10-12 minutes
Yield 24 big cookies
Ingredients
½ cup Butter, unsalted
½ cup Shortening
1 cup Granulated Sugar
1 cup Brown Sugar
2 Eggs
2 t Vanilla Extract
3 cups All-purpose Flour
1 t Baking Soda
1 t Baking Powder
½ t Salt
1 cup Dark Chocolate Chips
3 oz. Dark Chocolate Bar, chopped
1 cup Walnuts, chopped
Supplies
Baking Sheet
Parchment Paper
Mixer
Measuring Cup
Measuring Spoons
Sifter
Cookie Scoop
Glass or Mason Jar
Instructions
1) Preheat oven to 375° and line baking sheet with parchment paper.
2) Use a mixer to cream shortening, butter, granulated sugar and brown sugar. Add in the eggs and vanilla and mix until blended.
3) Sift flour, baking soda, baking powder and salt. Set the mixer to low and slowly add in the dry ingredients until thoroughly incorporated.
4) Fold in the chocolate chips, chopped chocolate and walnuts by hand.
5) Use the cookie scoop to make balls of dough. Place 6 balls on the parchment paper covered baking sheet leaving an inch or two space between each ball. Use the bottom of a glass or mason jar to flatten each cookie dough ball.
6) Bake in preheated oven for 10 to 12 minutes until cooked through and golden brown.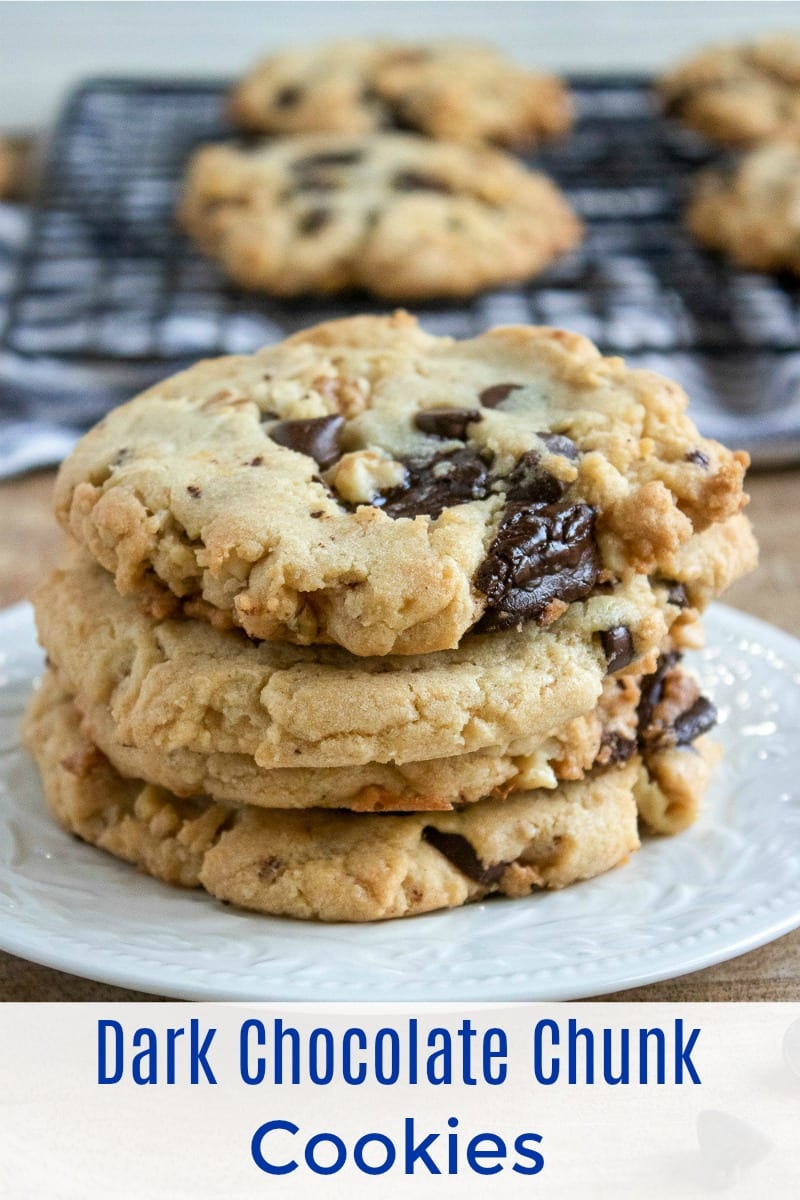 Cookie Recipes