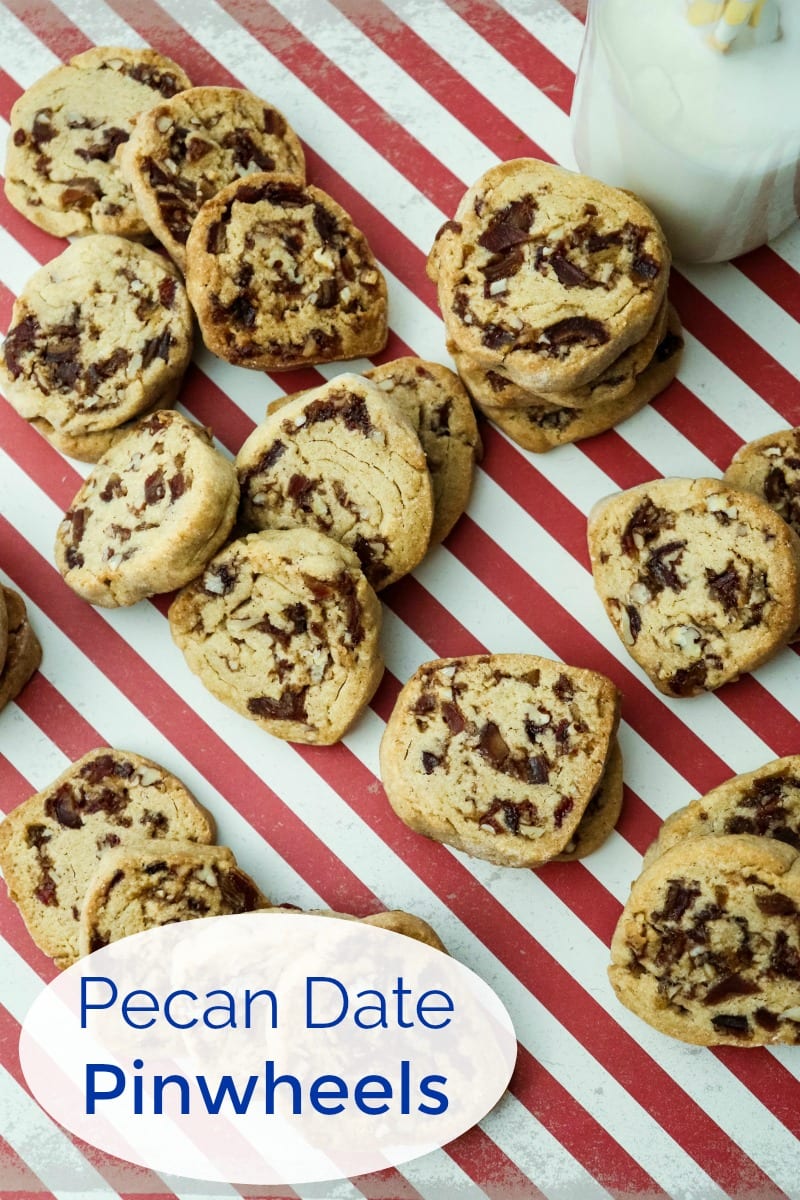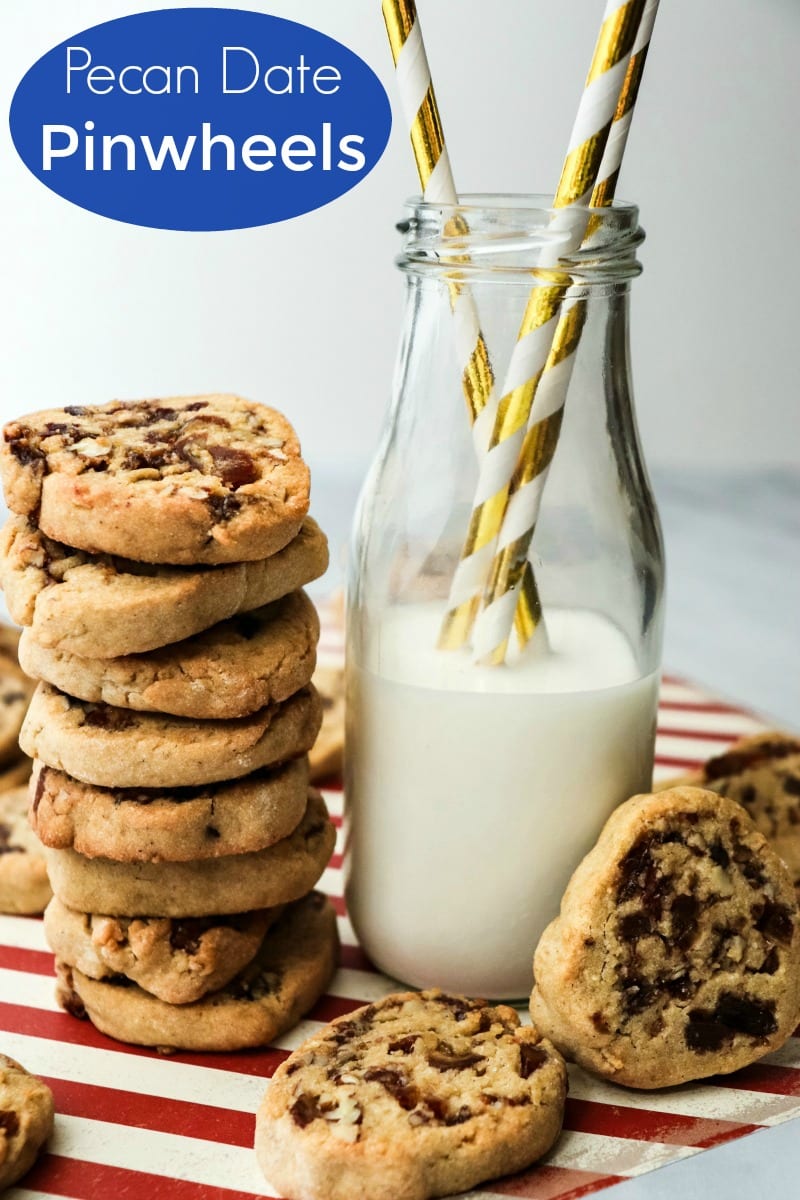 Old Fashioned Date Cookies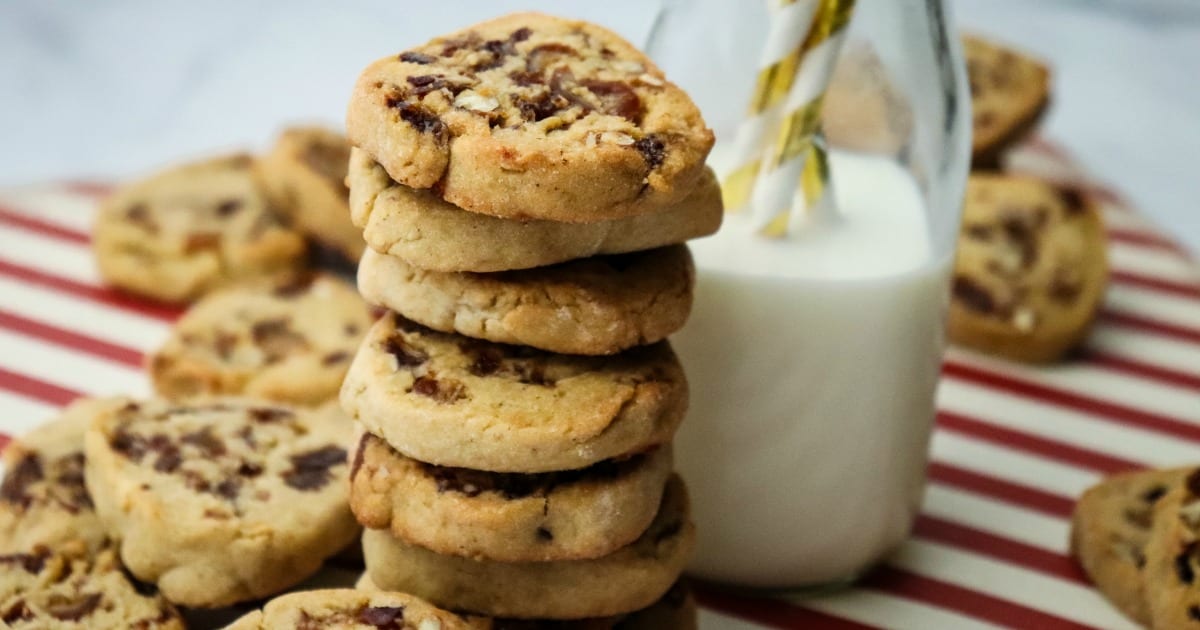 Take a delicious trip down memory lane, when you bake my pecan date pinwheels.
These old fashioned date cookies are simple, but feel like a special treat.
It doesn't take long to mix the ingredients together, but you will need to allow time for the dough to chill overnight.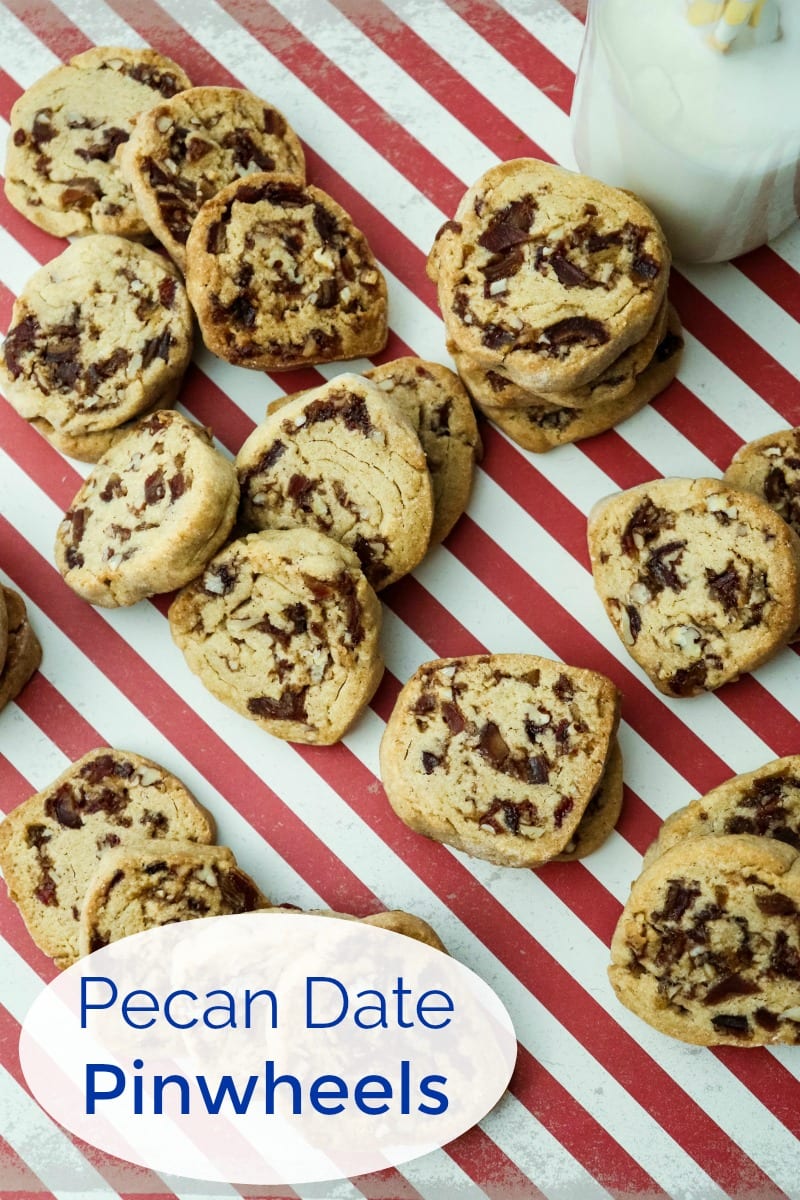 When I was growing up, my grandparents came to visit every January.
They liked to escape their snowy Midwest winter weather for California sun, and we were happy to have them here.
Dates were one of those 'special' things that we had on hand, when the grandparents stayed with us.
I enjoy dates more than once a year now, but they still remind me of Grandma.
I hope you like pecan date pinwheels as much as I do!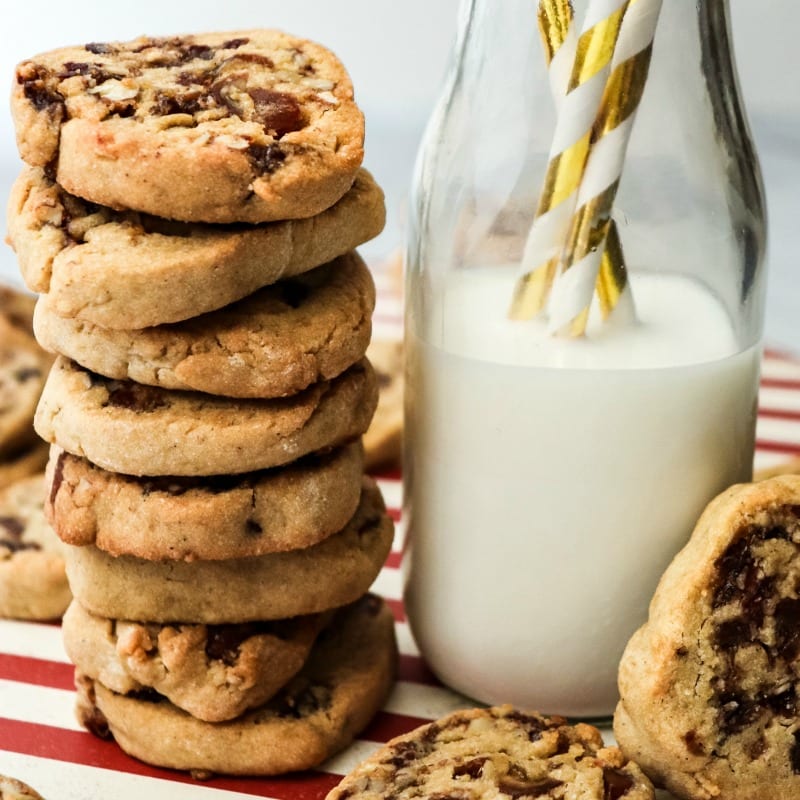 Pecan Date Pinwheels Recipe
Prep time- 20 minutes + refrigerate overnight
Bake time- 10-12 minutes
Makes 5 dozen cookies
Ingredients
2 cups Brown Sugar
1⁄2 cup Butter
1⁄2 cup Shortening
3 Eggs
1 t Vanilla Extract
4 cups All-purpose Flour, sifted
1 t Cinnamon
1⁄2 t Salt
10 oz. Pitted Dates
1 cup Pecans, chopped
1⁄2 cup Water
1⁄2 cup Sugar
Supplies
Baking Sheets
Parchment Paper
Stand or Hand Mixer
Measuring Cups
Saucepan
Rolling Pin
Chef Knife
Instructions
1) Cream together shortening and butter with mixer. Gradually incorporate brown sugar, vanilla and eggs and then add in dry ingredients. Divide dough in half and set aside.
2) Add chopped dates, water and sugar to a saucepan. Bring to a boil and then reduce heat to a simmer until the mixture is thick. Remove from heat and allow to cool. Then stir in chopped pecans.
3) Roll half of the dough into a 1/8″ thick rectangle. Spread half of the pecan date mixture on top of the dough. Start on a short side and roll into a log and then wrap in parchment paper. Repeat with remaining dough and date mixture. Refrigerate cookie logs overnight.
4) Slice chilled logs and place on on baking sheets.
5) Preheat oven to 375° and bake for 10 to 12 minutes. Cool cookies on wire racks.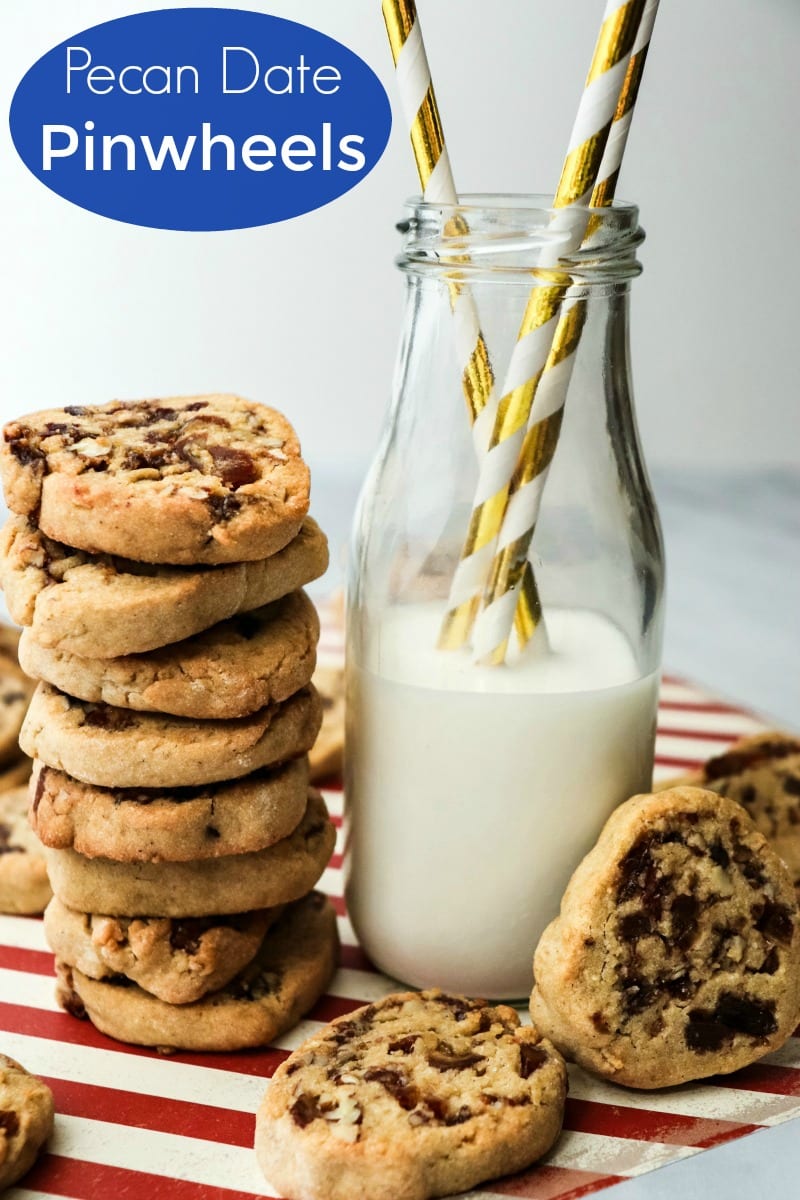 More from Mama Likes To Cook
Check out my vegetarian recipes, so you can get more great ideas for baking, cooking, blending and juicing.
Cookie Recipes
Date Recipes
Date Travel
Shop Now
For a beautiful assortment of kitchen necessities and food gifts for the whole family, check out the current deals at these online stores.
Are you ready to have some delicious fun in the kitchen?