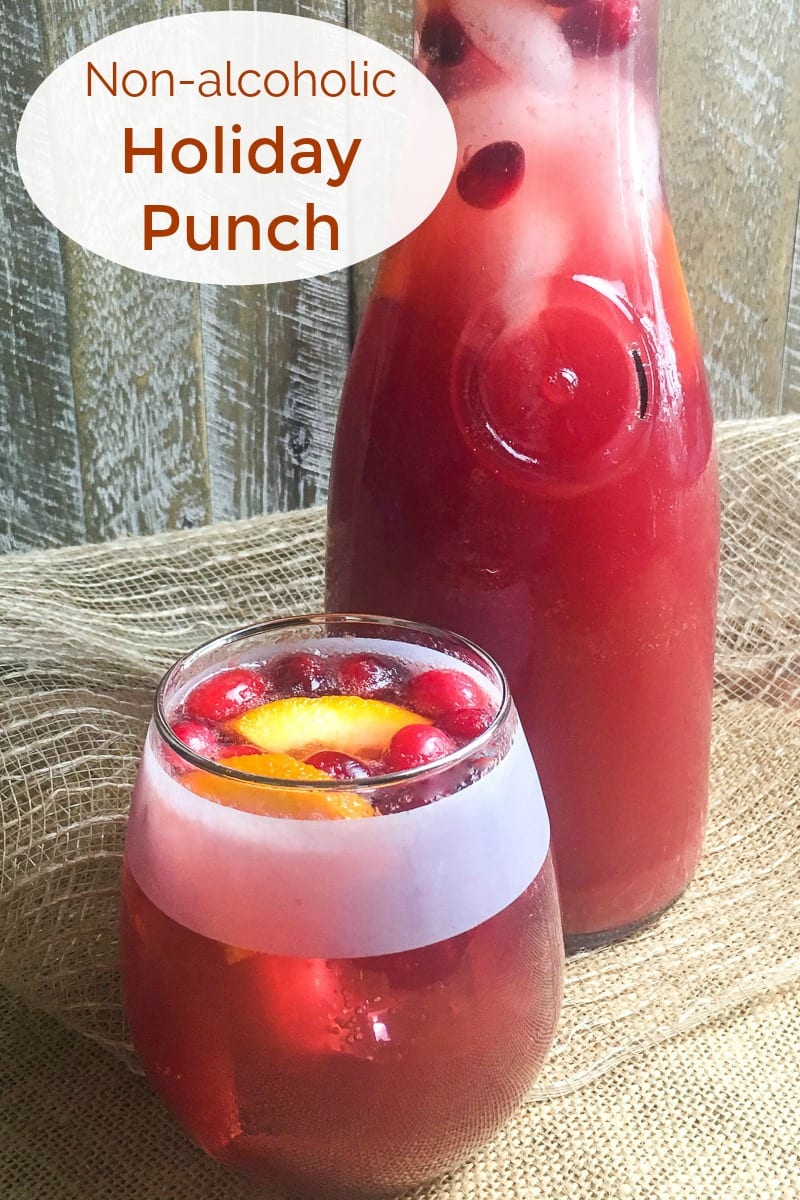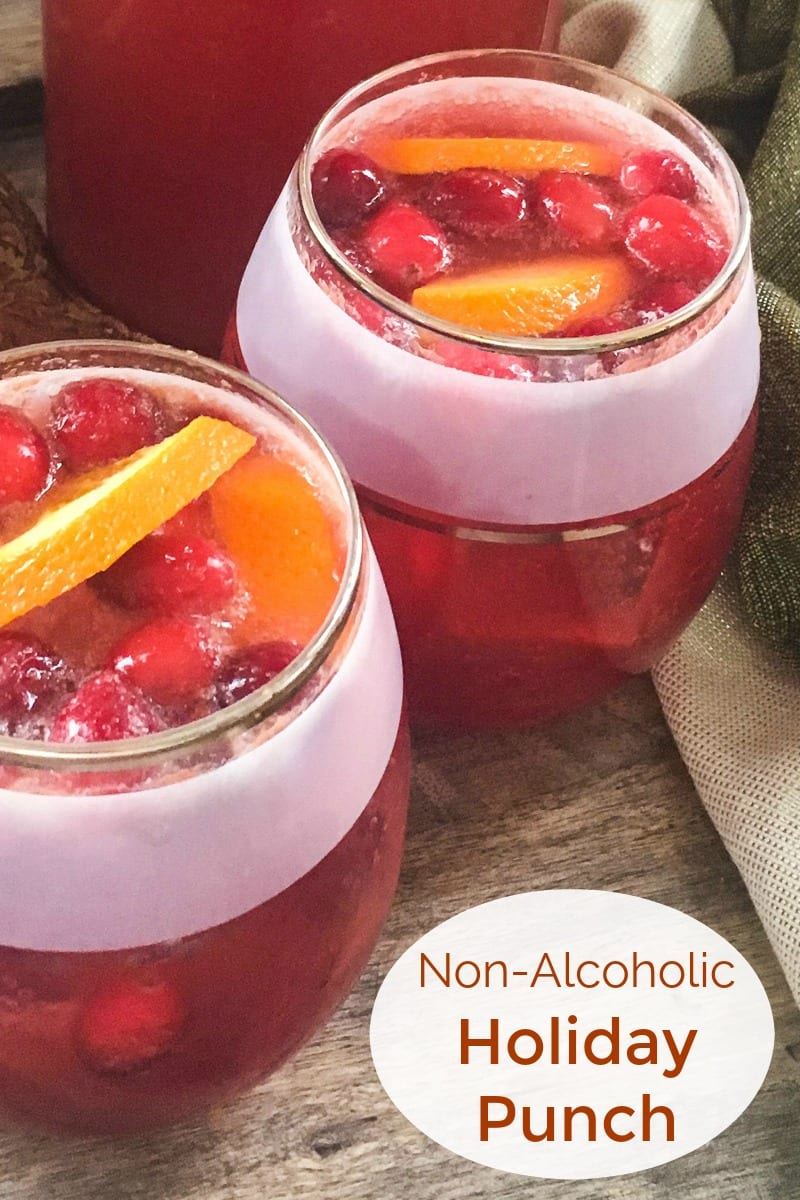 Christmas Punch Mocktail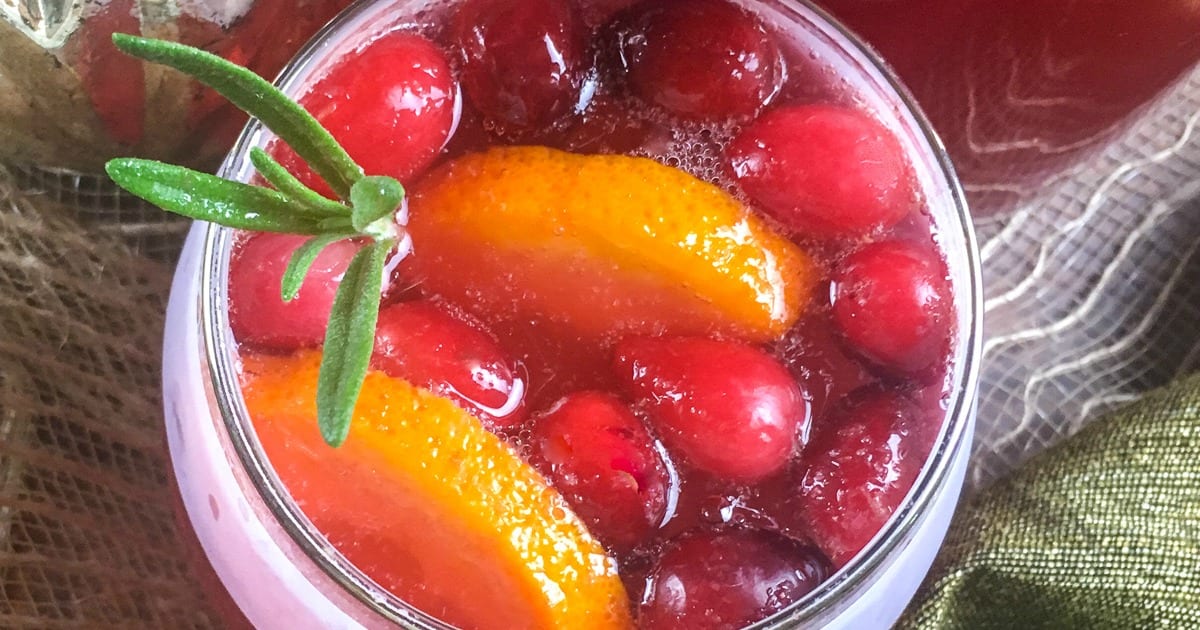 This non-alcoholic holiday punch is the perfect choice, when you want a festive Christmas drink that can be enjoyed by kids and adults.
Sometimes it seems like it is just the alcohol drinkers who get pretty drinks at a holiday party, but I am all for serving up fun drinks for all.
This fruit based Christmas mocktail has no sugar added and it has a nice little kick from the ginger.
It is lovely to sip with a meal or as part of your other holiday festivities.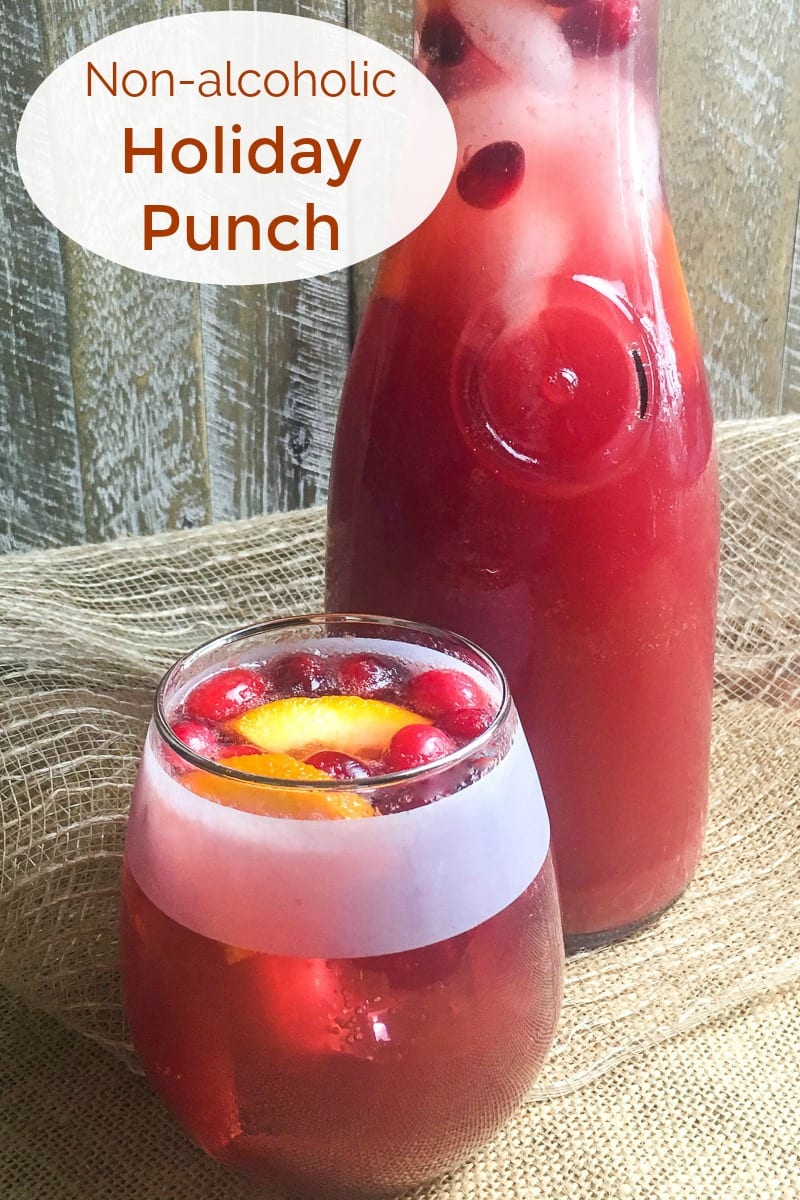 When you are preparing the punch, make sure you use a non-reactive bowl (glass, stainless steel…).
Other types of bowls can react poorly with the acidic fruit in this beverage.
You can make most of this drink ahead of time, since it needs to chill for at least two hours.
It can chill overnight, if that works better with your schedule.
Just wait until the last minute to add the club soda, so that it will be bubbly when served.
Enjoy!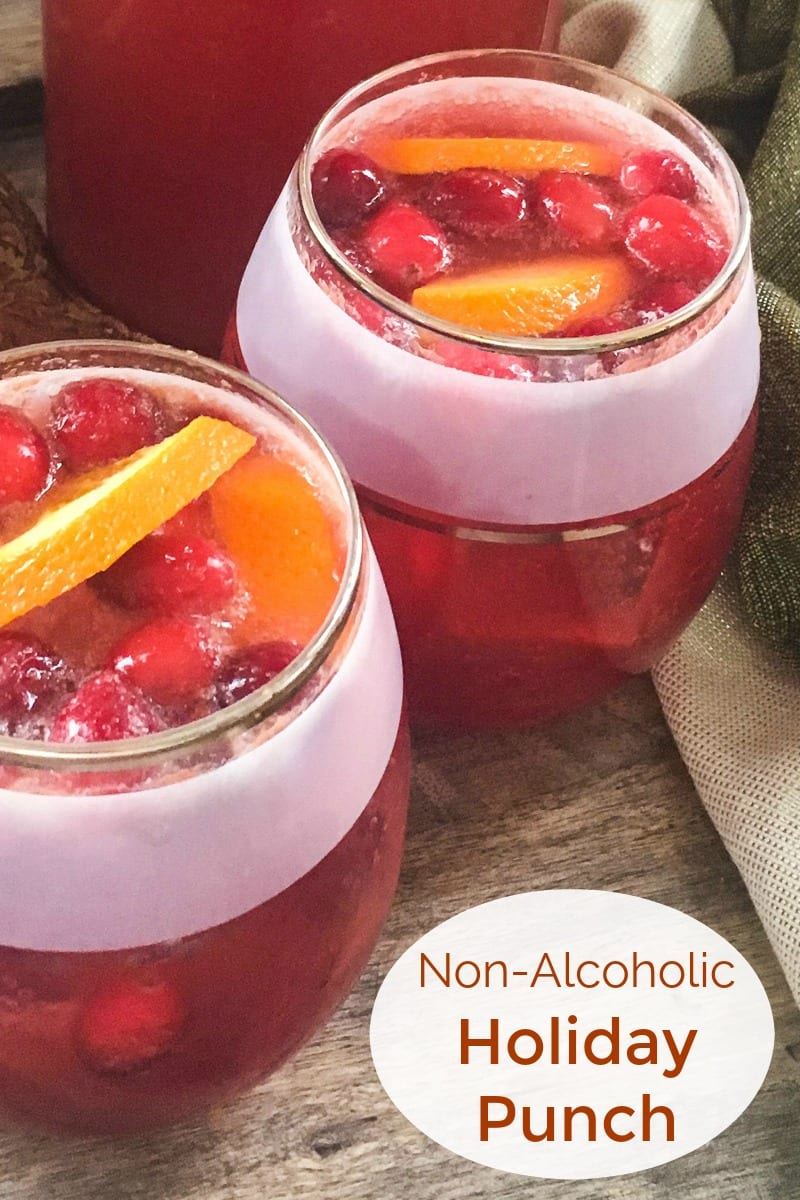 Non-alcoholic Holiday Punch Recipe
Prep time- 15 minutes + Chill Time
Serves- 4 to 6
Ingredients
1 cup Cranberry Juice
1 cup Orange Juice
½ cup Cranberries
¼ cup Fresh Ginger, chopped
1 Lime, sliced
1 Orange, sliced
3 cups Club Soda, chilled
Garnish
Orange Slices
Fresh Cranberries
Rosemary Sprigs
Supplies
Non-reactive bowl (glass, stainless steel, ceramic…)
Potato Masher
Mesh Strainer
Pitcher
Instructions
1) Add cranberry juice, orange juice, cranberries, chopped ginger, sliced lime and sliced orange to a non-reactive bowl. Gently press with a potato masher to release the juices from the fruit. Stir and then refrigerate for two or more hours.
2) Remove from refrigerator and use a mesh strainer. Discard solids and pour remaining liquid into a pitcher.
3) Stir in chilled club soda and serve immediately. Garnish with cranberries, orange slices and/or rosemary.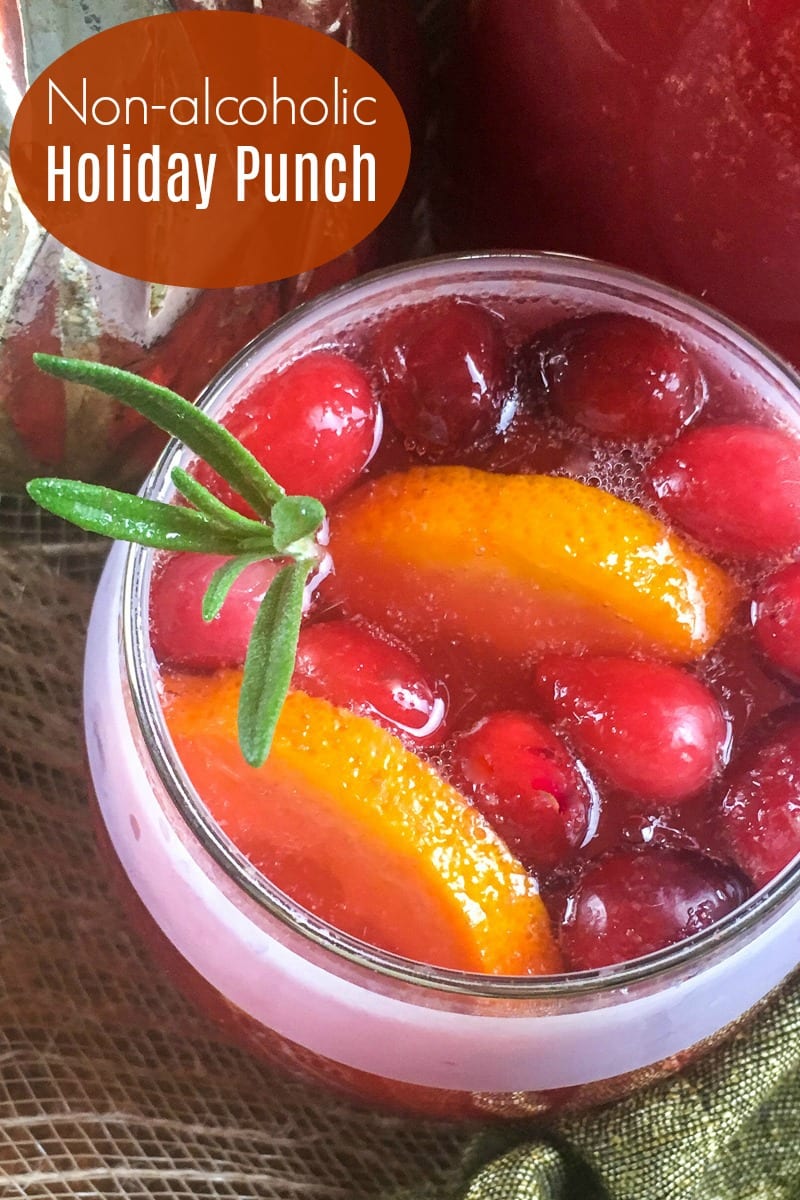 More from Mama Likes To Cook
Check out the rest of my vegetarian recipes, so you can get more great ideas for baking, cooking, blending and juicing.
Cranberry Recipes
Shop Now
For a beautiful assortment of kitchen necessities and food gifts for the whole family, check out the deals at these online stores.
Are you ready to have some delicious fun in the kitchen?