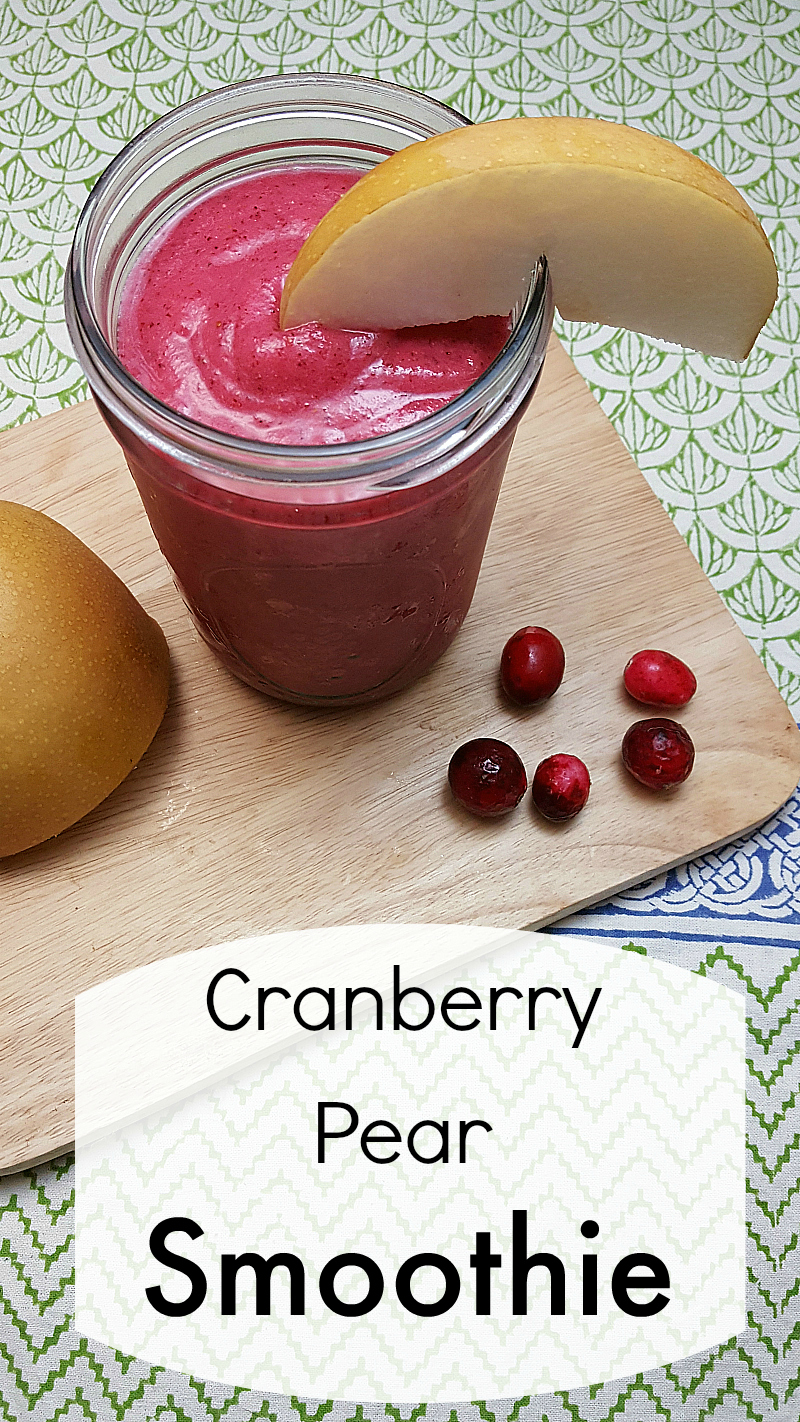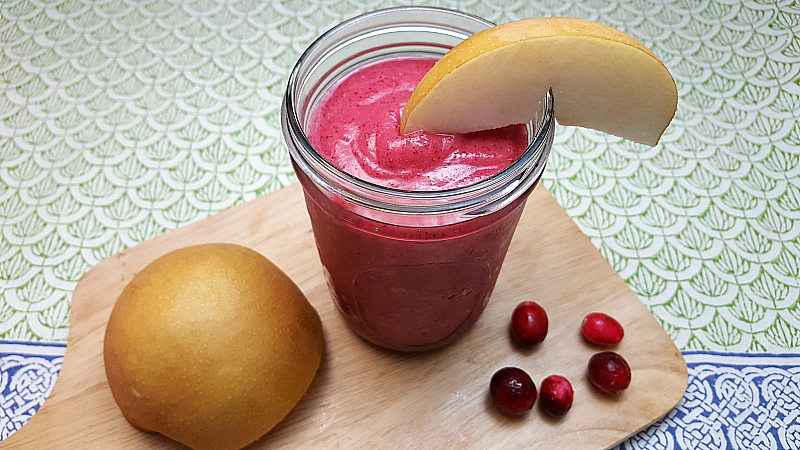 Tis the season for fresh cranberries and Asian pears, so I love to enjoy this combo as a cranberry pear smoothie.
Your market may have the pears labeled as Korean pears, apple pears or Butterscotch pears. Whatever they are called, they are crisp, juicy and full of flavor.
I was never a big pear fan until I tried these and now I look forward to them every year.
This Fall smoothie has a tart kick from the berries and is great for breakfast or just as an afternoon treat. I like my smoothies cold, so I freeze the cranberries ahead of time. However, it is fine to use fresh berries that aren't cold.
Tip: Bananas get sweeter as they ripen. Keep that in mind as you choose a banana that will be best for your taste buds.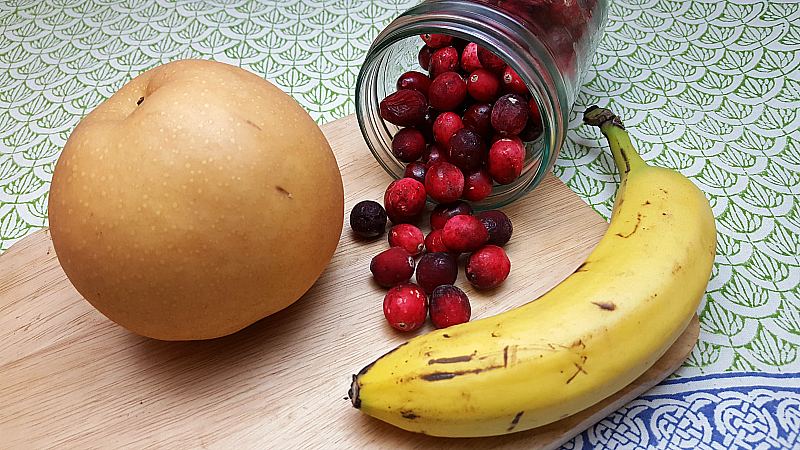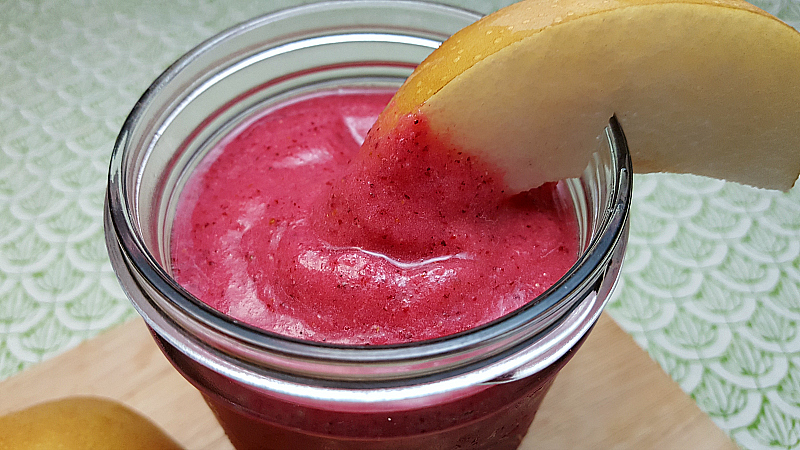 Cranberry Pear Smoothie Recipe
Ingredients:
1 Banana
1 T Honey or Agave
1/2 Large Asian Pear
2 cups Cranberries
Instructions:
Freeze the cranberries ahead of time, if you'd like a cold smoothie.
Remove core from pear and cut into cubes. No need to peel the pear.
Add the ingredients to a high-speed blender in the order listed.
Blend until smooth. Enjoy!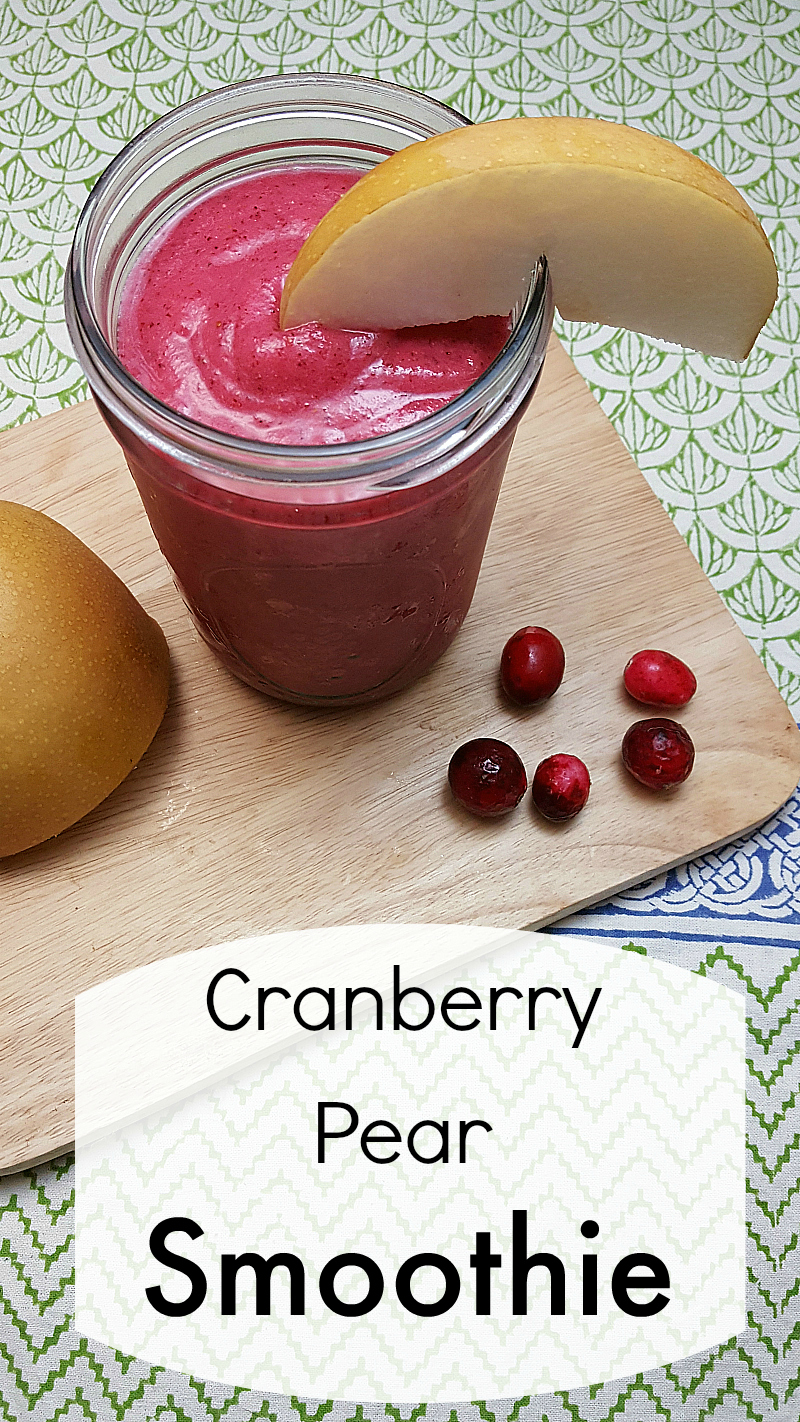 Check out my other vegetarian recipes, so you can get more kitchen inspiration.