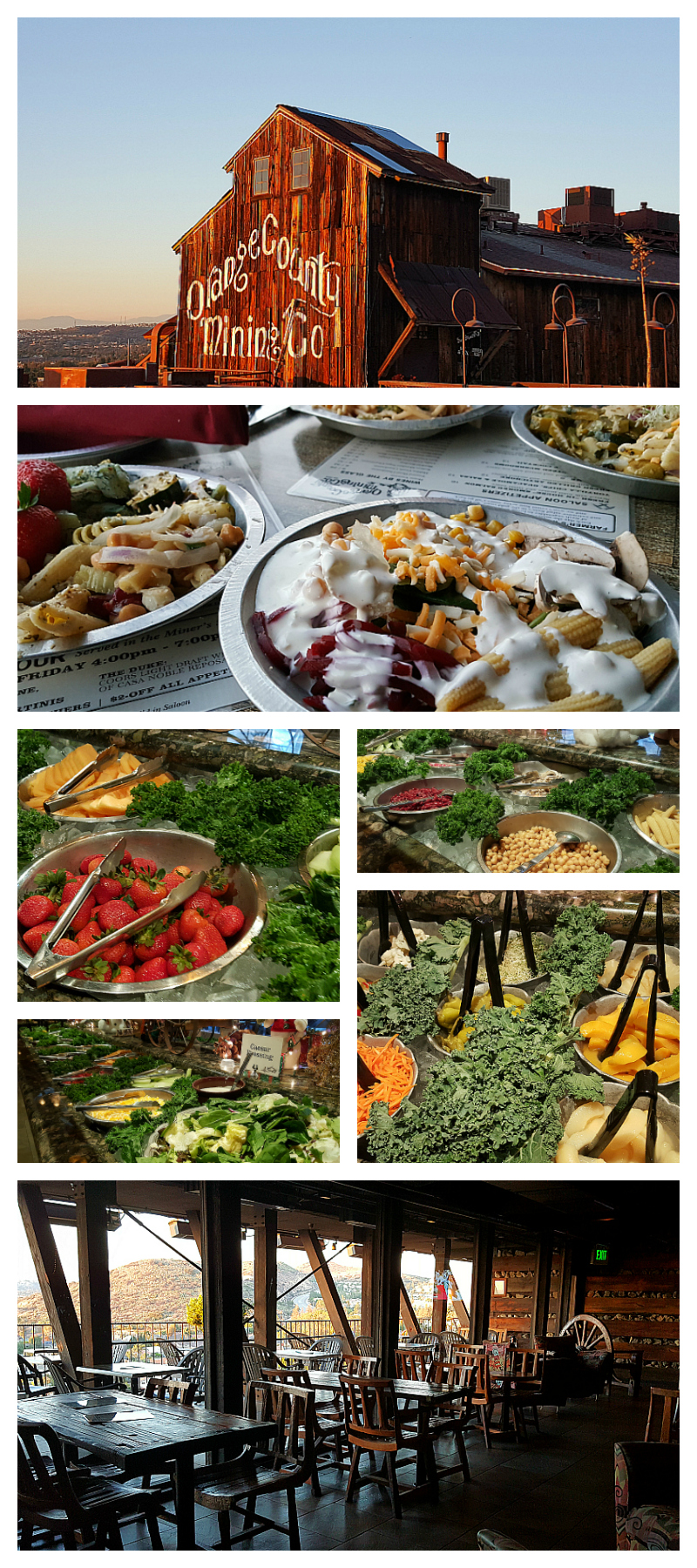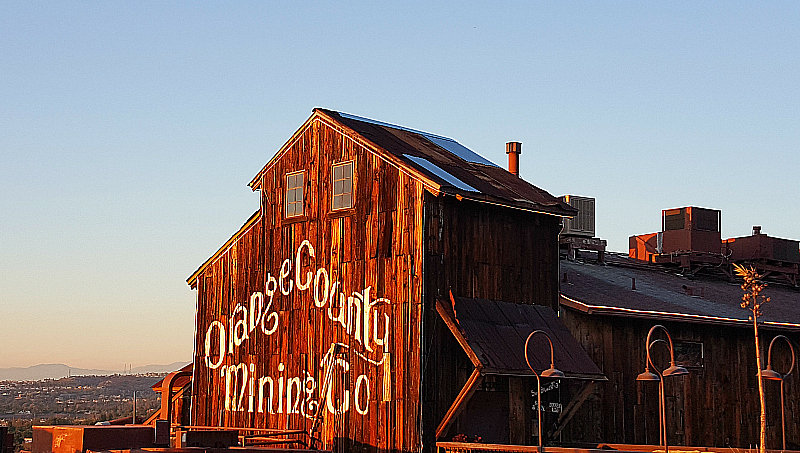 If you are looking for a spot to enjoy the sunset and city views, you'll want to visit the Orange County Mining Company.
The restaurant has authentic Old West decor and, also, gorgeous views for miles and miles. The restaurant is perched high on a hill overlooking the city of Orange and beyond. The address is technically listed as Santa Ana, but is bordered on 3 sides by Orange. The disconnected Santa Ana zip code borders can be confusing, so I always assumed it was in Orange.
It's open for brunch, happy hour and dinner, but we stopped by to enjoy the sunset and happy hour. They also have banquet space available for special events.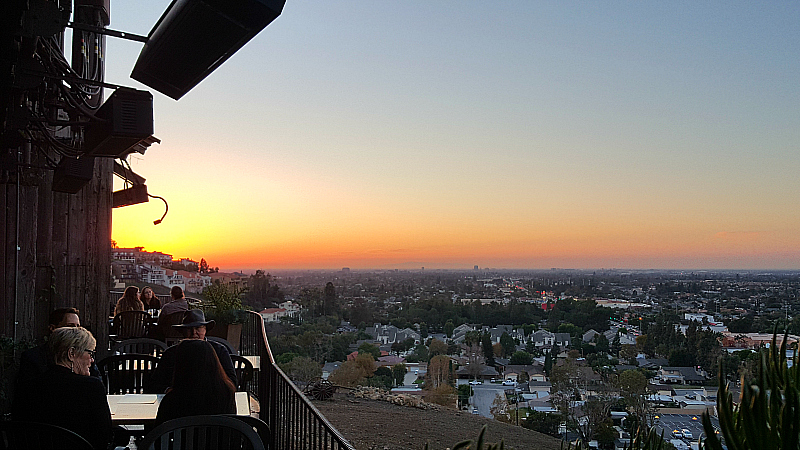 The Miner's Saloon offers happy hour specials Sunday through Friday from 4 to 7 pm. They have an extensive drink menu and bar food, so you can eat a snack or full meal. The soup and salad bar that is in the main dining room is also available for those who are in the saloon, which is what we opted for.
All you can eat soup and salad is $20 for adults. There are salad fixings, fresh fruit, assorted prepared salads and house made soups and chili. Everything was fresh and beautifully displayed. They kept the area clean and restocked as needed. The price felt high for the types of food that are included, but the priceless view made it all worthwhile.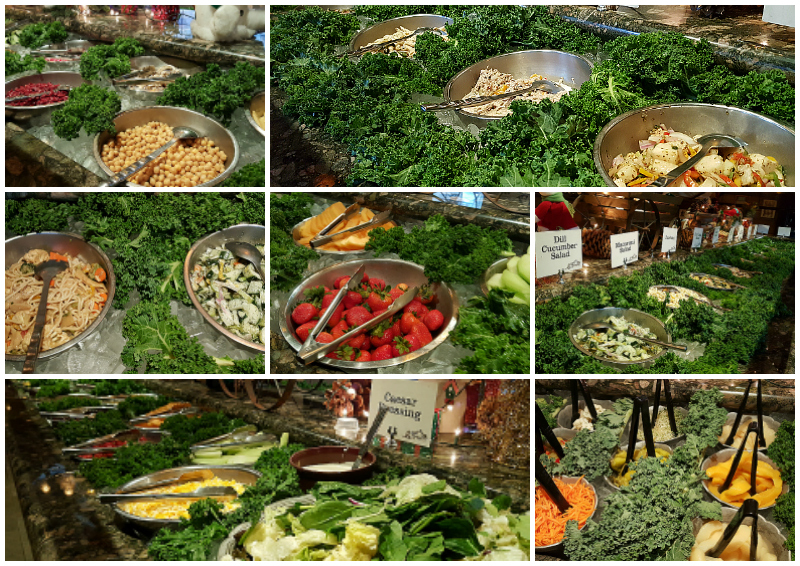 There is indoor and outdoor seating at the saloon. Outdoor heaters kept us plenty warm outside. We arrived before 5 on a Friday and had our pick of outdoor tables. It did get more crowded as the evening progressed. I'd recommend arriving early, if you've got your heart set on an outdoor table with unobstructed sunset views.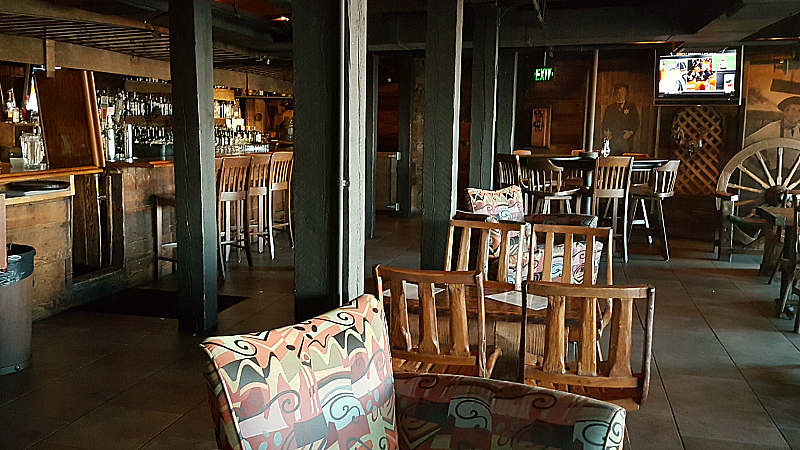 Orange County Mining Company
10000 S Crawford Canyon Road
Santa Ana, CA 92705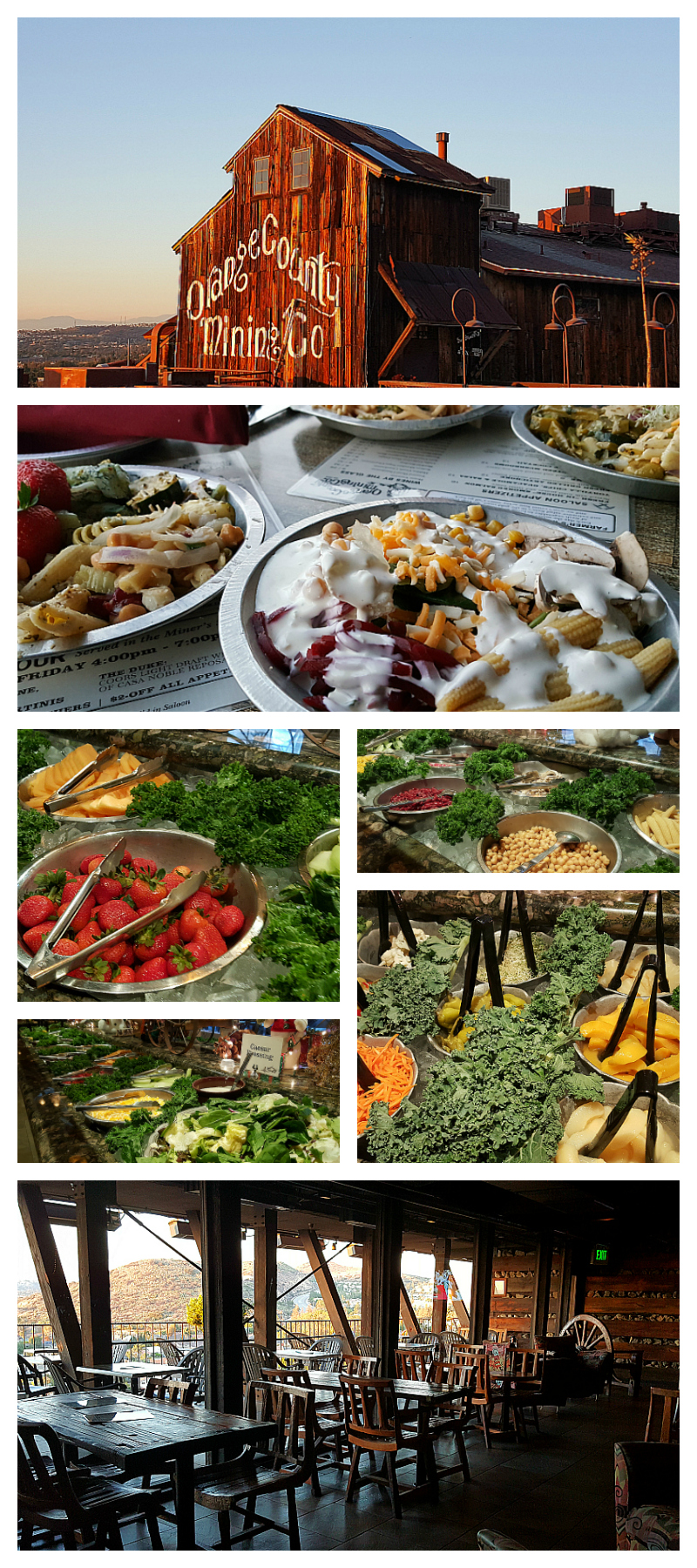 Check out my other Orange County restaurant reviews, so you can find more local hot spots to enjoy.