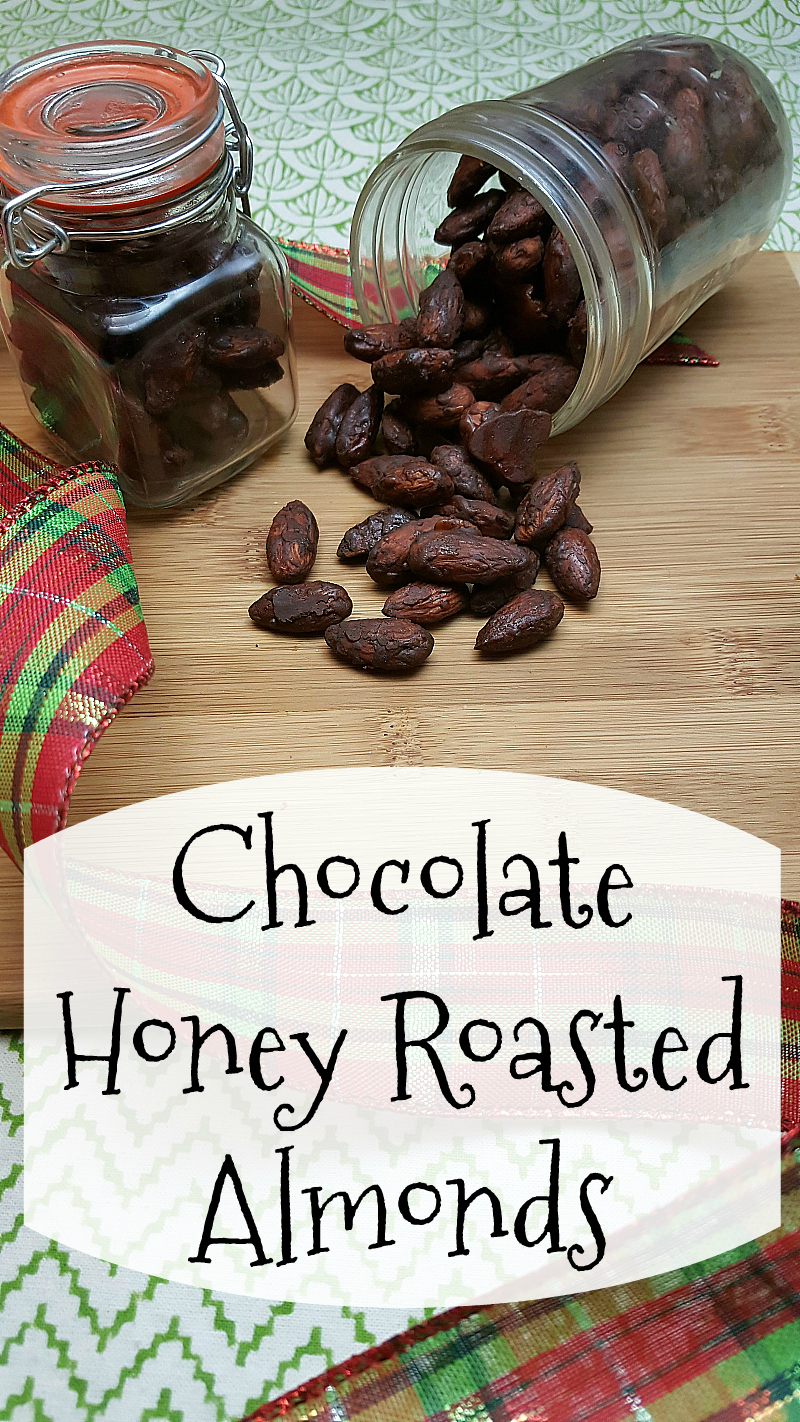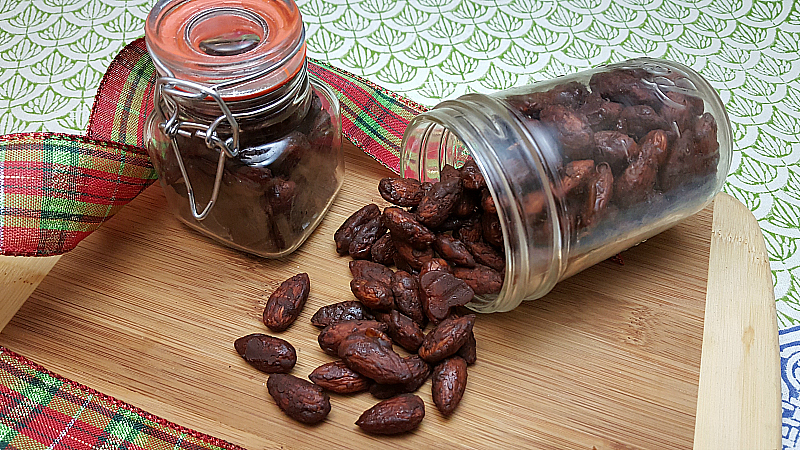 A mason jar filled with chocolate honey roasted almonds makes a lovely holiday gift!
Sweet treats and the holidays go hand in hand. I love making treats for my own family and, also, putting together food gifts for others. A homemade gift has that personal touch, so that makes it extra special.
Chocolate Honey Roasted Almonds are simple to make and delicious to eat. You can set them out in a bowl at home or pack them in a mason jar to give as a gift.
These are a treat, but are made with good ingredients and aren't overly sweet.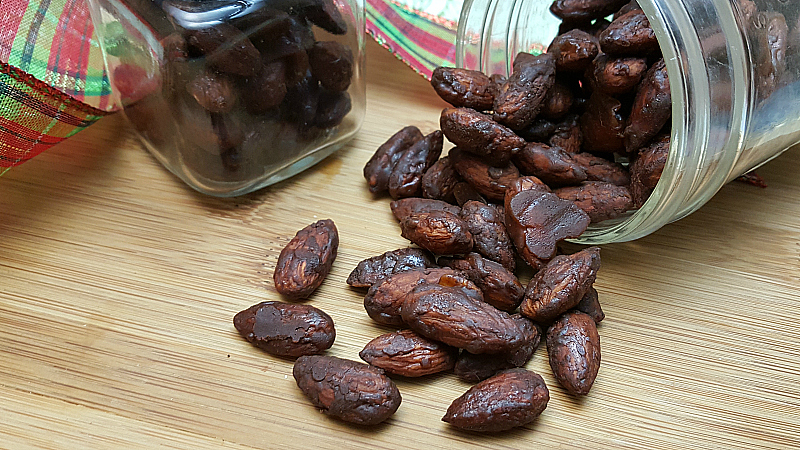 I used Clover Organic Farms Butter in this recipe, since I can always count on the high quality of this brand to give good results.
I also feel better knowing that it is USDA Organic and that their family farm cows are American Humane Certified.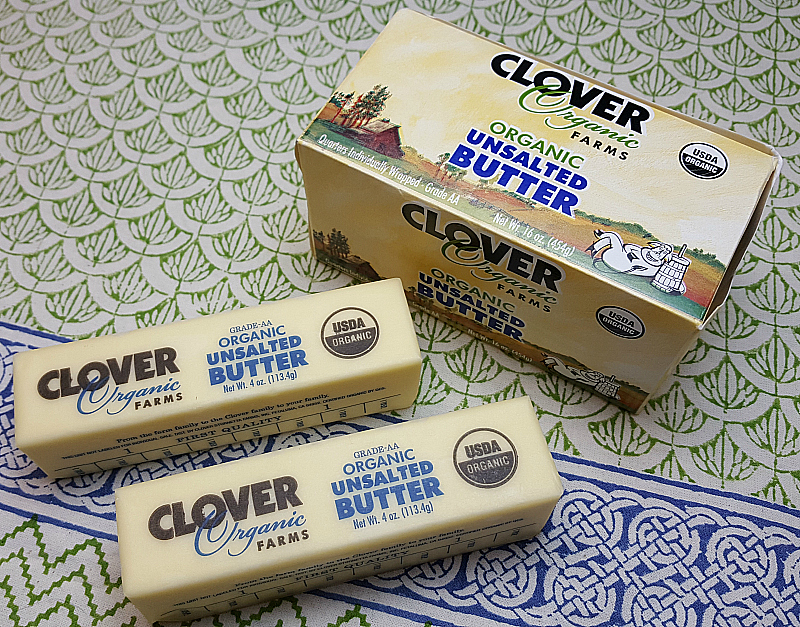 Who would you like to give Chocolate Honey Roasted Almonds to this holiday season?
Neighbor?
Teacher?
Co-worker?
Client?
Service worker?
Friend?
Far away Family?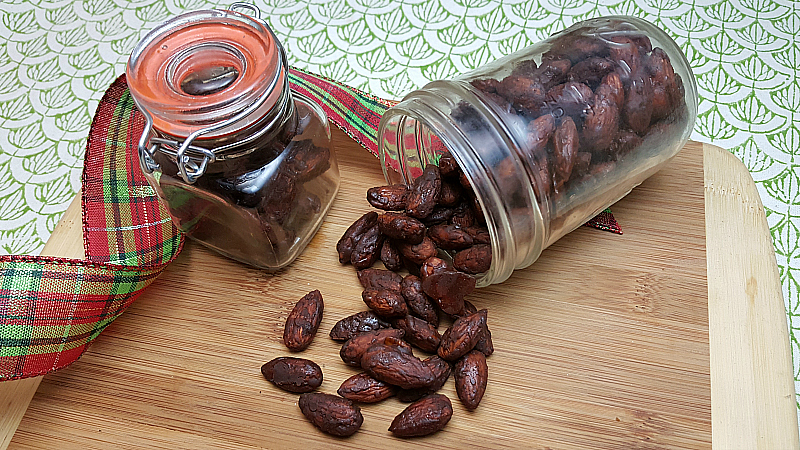 Chocolate Honey Roasted Almonds Recipe
Pre-heat oven to 350°
Ingredients:
2 cups Whole Almonds, raw and unsalted
2 T Butter (I use Clover Organic Farms Unsalted Butter)
1 T Honey
Pinch of Salt
1 T Cocoa Powder
Instructions:
Line baking sheet with parchment paper.
Melt butter in the microwave or on top of the stove. Stir in honey and salt.
Mix in almonds until coated with the liquid.
Poor almonds onto baking sheet in a single layer. Place in the oven for 15-18 minutes.
Remove from oven and sprinkle cocoa powder on top of the nuts. Mix thoroughly and then spread out the almonds again in a single layer.
Let cool for 10 minutes or more.
Serve immediately or pack in a mason jar to give as a gift.
Decorate the top of your jar with any of these free printable labels: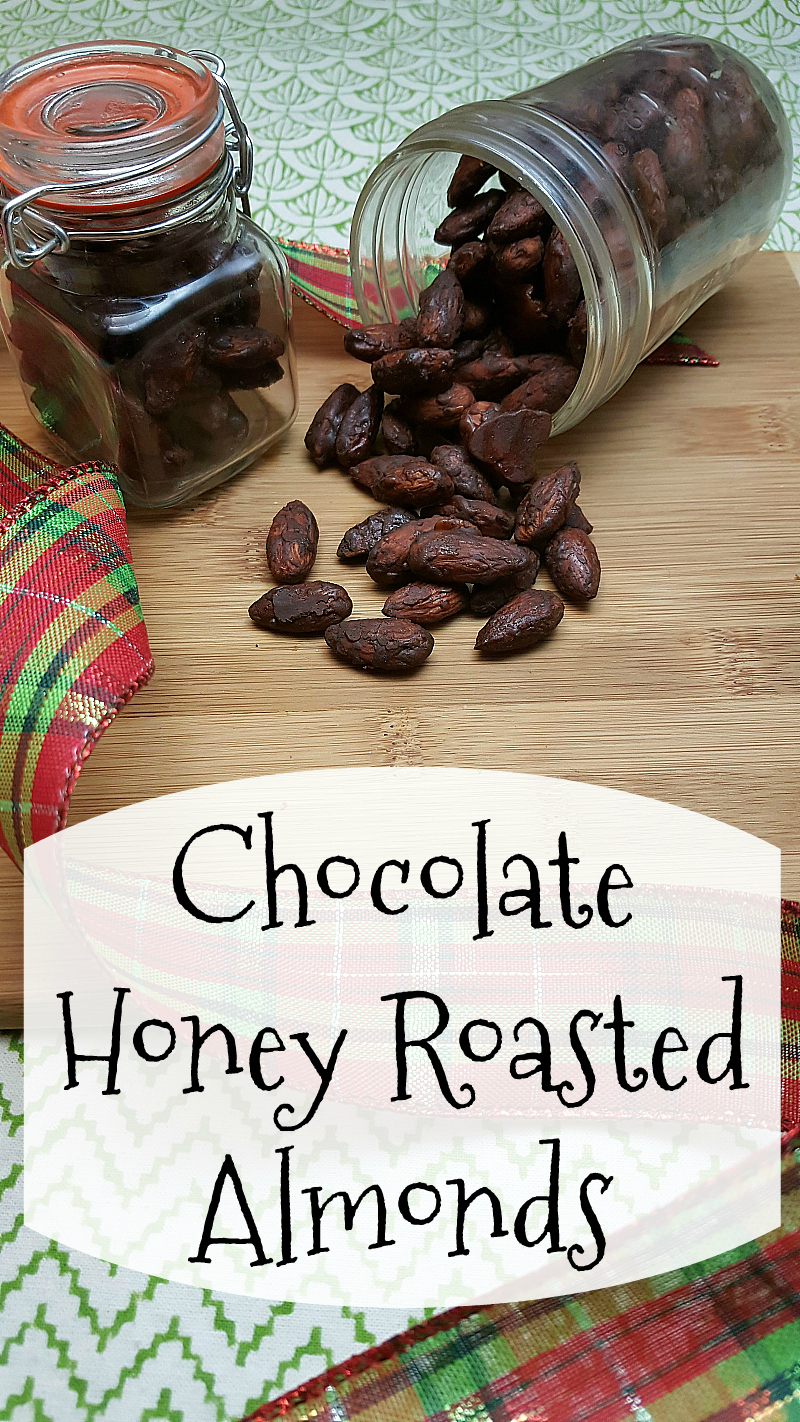 Check out my other vegetarian recipes, so you can get more kitchen inspiration.