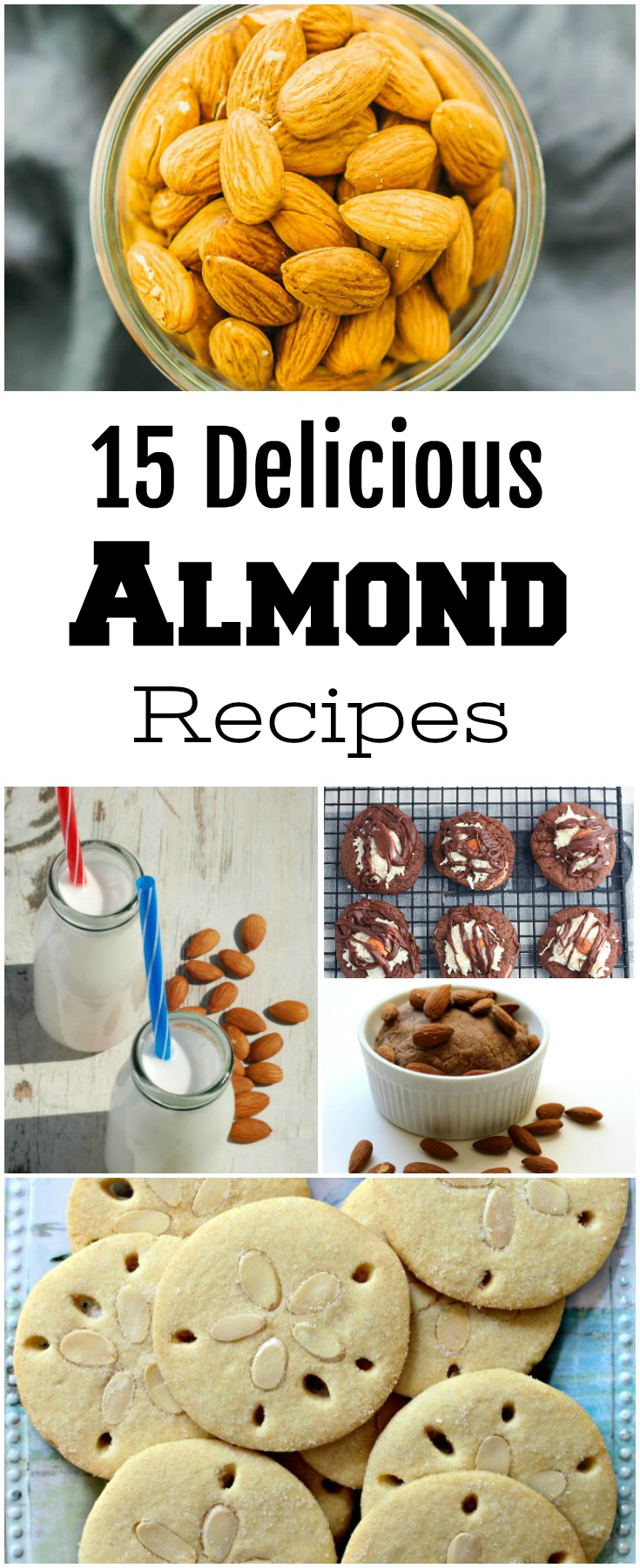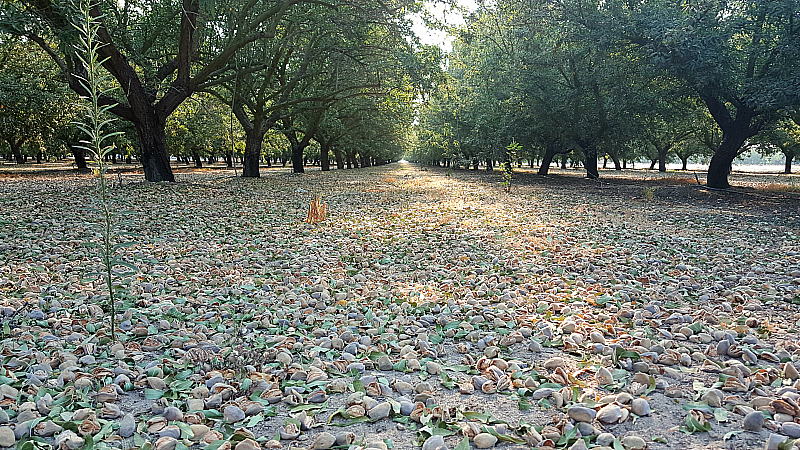 California Almond Farm Tour
It is fascinating to see how food is grown, so I gladly agreed to go on an almond farm tour.
These days, I usually buy bulk raw almonds that have already been shelled, so it's easy to enjoy them without really paying attention to where they came from.
It was fascinating for me to go on a farm tour with California Farm Water Coalition in California's Central Valley where I got to learn more about these delicious nuts and see how they are grown.
California Almonds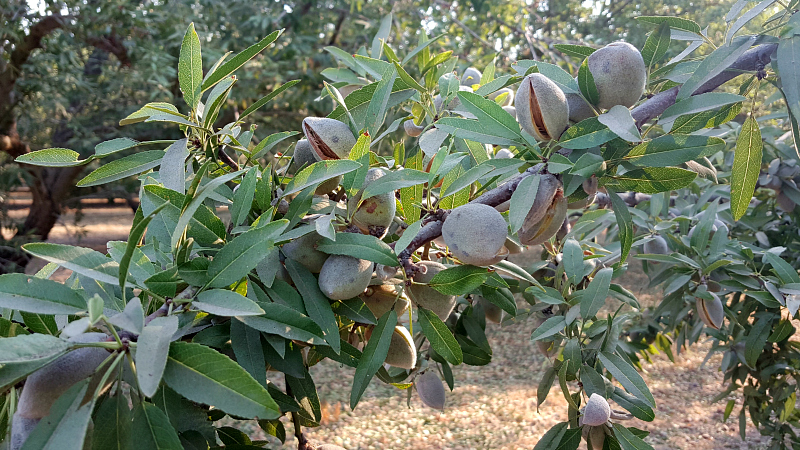 Almonds are in the same family as peaches and apricots. When they are growing on the tree, it's easy to see the family resemblance.
The outside of the almond hull is fuzzy, so it is like a peach. Inside the hull is the shell and inside that shell is the nut.
I saw many acres of almonds growing in Stanislaus and Merced Counties. There are currently over 6,800 almond growers in California. Over 90% of the farms are family farms and nearly 75% of the farms are less than 100 acres.
Many of those family farms are multi-generational, so family members have been farming in the area for a long, long time.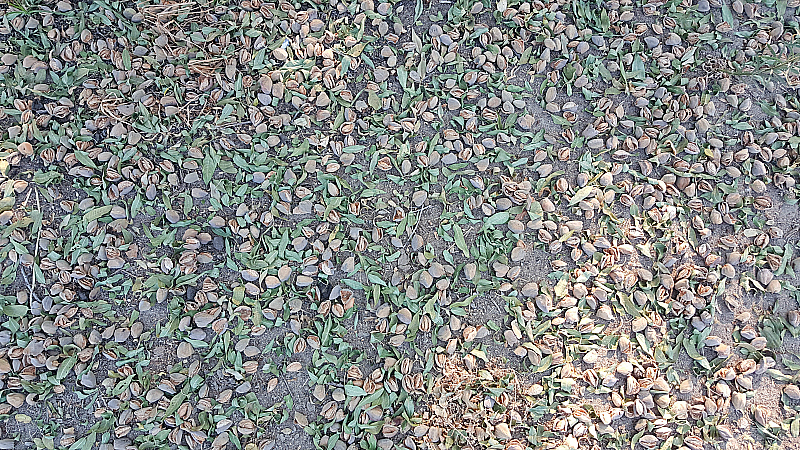 This year's harvest has begun. When the almonds are ready, a large machine is used to shake the almonds from the trees.
The almonds dry out on the ground for a few days before another machine comes through and 'vacuums' up the almonds.
As you can see from these photos, I was in the orchard after the shaking and before the vacuuming.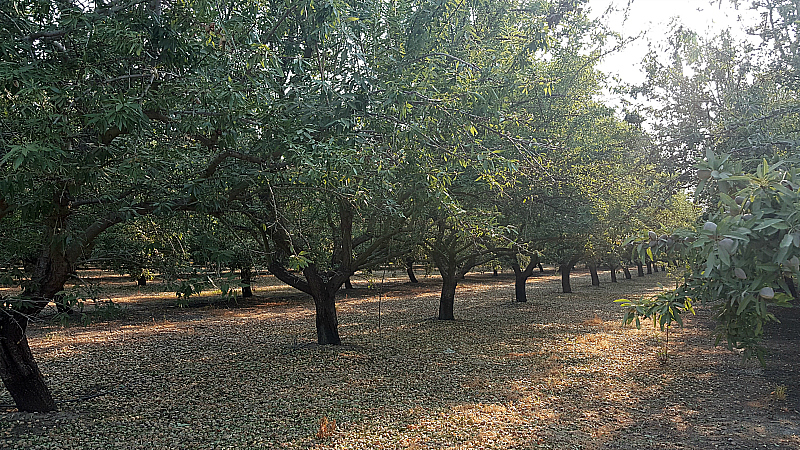 Almonds are delicious to eat, of course, but these farmers also make good use of the parts that we humans don't eat.
Hulls are often used in animal feed and shells can be processed and made into animal bedding. They are used in other products, as well.
When I was a kid, almonds were a rare treat. Now, I've got almonds in my house at all times.
We snack on them raw, use them as a topping for salads and smoothie bowls and use them as a nutritious ingredient in recipes.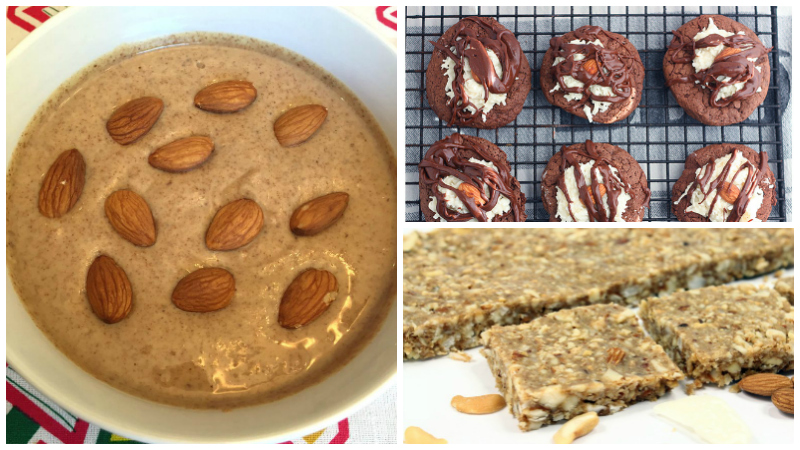 Almond Recipe Round Up
Check out these recipes where almonds are the star:
Cinnamon Roasted Almond Butter from Strength and Sunshine
Easy Blender Chocolate Almond Butter from Mama Likes To Cook
Raw Almond Butter from Melanie Cooks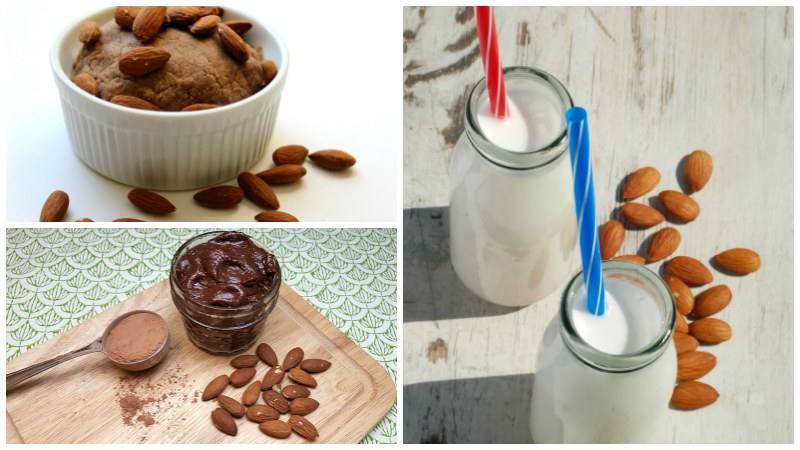 Almond Joy Cookies from The Cooking Bride
No Bake Almond Joy Energy Bites from Trial and Eater
Almond Sand Dollar Cookies from The Monday Box
Coconut Almond Bars from Wanna Bite
Dutch Almond Bars from Ann's Entitled Life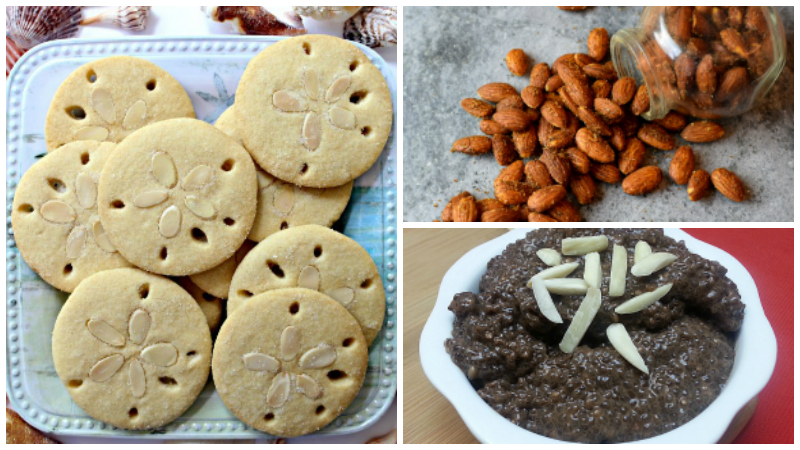 Spicy Smoky Garlic Almonds from Savory Tooth
Honey Roasted Almonds from Mildly Meandering
Chocolate Honey Roasted Almonds from Mama Likes To Cook
Barbecue Seasoned Roasted Almonds from Delicious by Design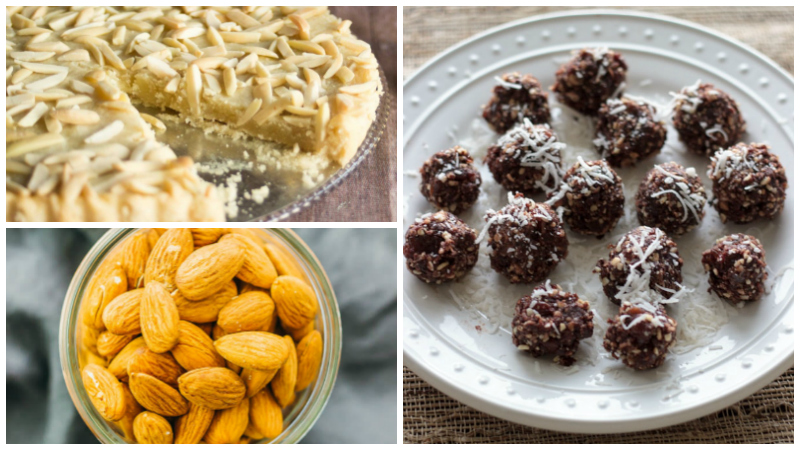 Almond Milk from Bark Time
Chocolate Almond Chia Pudding from Mama Likes To Cook
Easy Almond Tart from Joy Filled Eats
Which one of these recipes will you try first?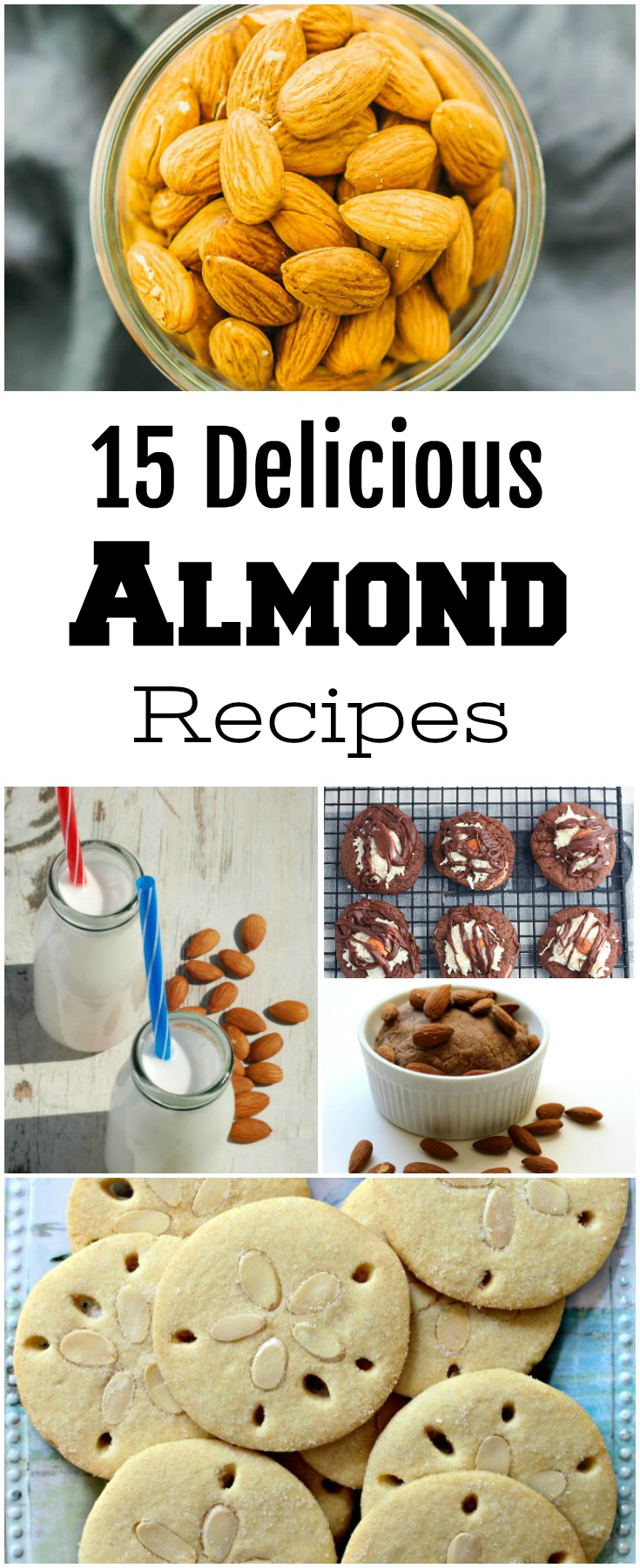 Thanks to California Farm Water Coalition, since they coordinated this farm tour.
Check out my other food travel articles, so you can plan your next foodie adventures. Then, take advantage of these great Modesto hotel deals.