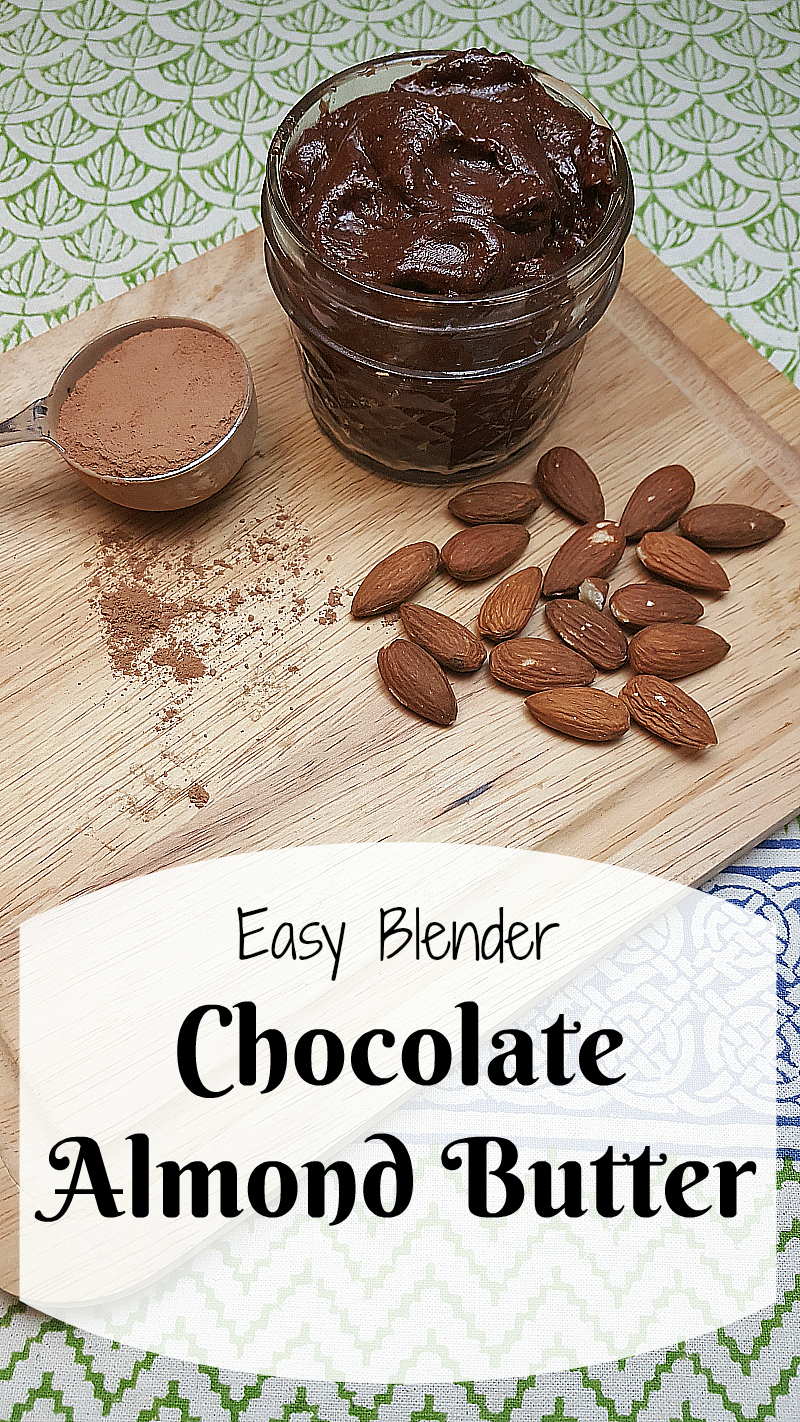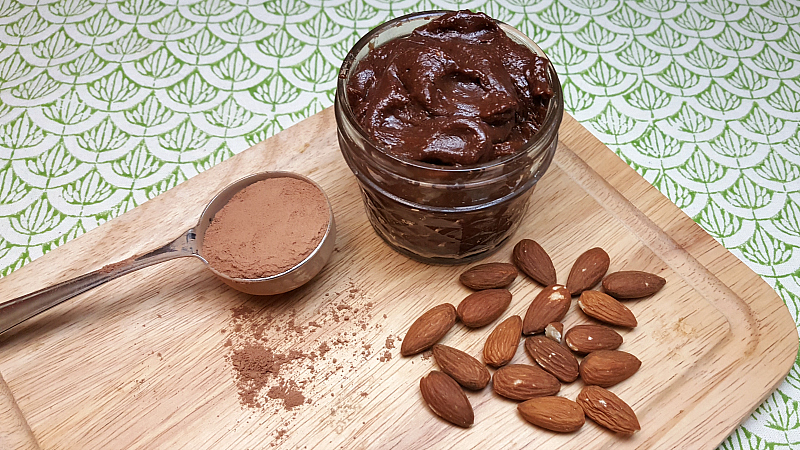 Blender chocolate almond butter? Yes, you can make this delicious spread in a high speed blender.
Almond butter is really easy to make at home. It tastes great and I can choose to use the ingredients that I like – USDA Organic almonds, Fair Trade cocoa powder and local honey.
And I can also make it really chocolatey.
You will need a high speed blender for this to get the butter creamy. It's delicious on toast, in a sandwich or by the spoonful.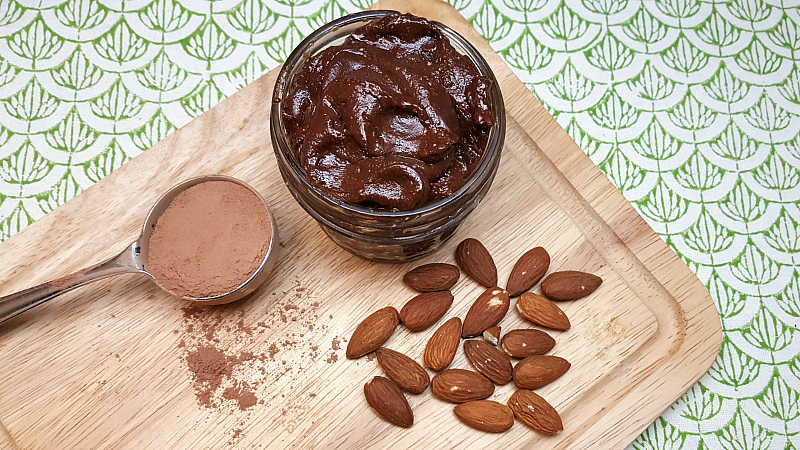 Blender Chocolate Almond Butter Recipe
Ingredients:
1 1/2 cups Raw Unsalted Almonds
2 T Cocoa Powder
3 T Honey
Pinch of Salt
Instructions:
Add all ingredients to a high speed blender.
Blend on high for about 7 minutes until creamy. Use the tamper to keep it blending and stop a few times to scrape the butter from the sides with a spatula.
Tip:
If you'd like to make your almond butter thinner, do not add water. Instead, add a little oil until you get the desired consistency.
A mild oil that will thin, but not change the flavor is best. The photos show thick and delicious almond butter without oil.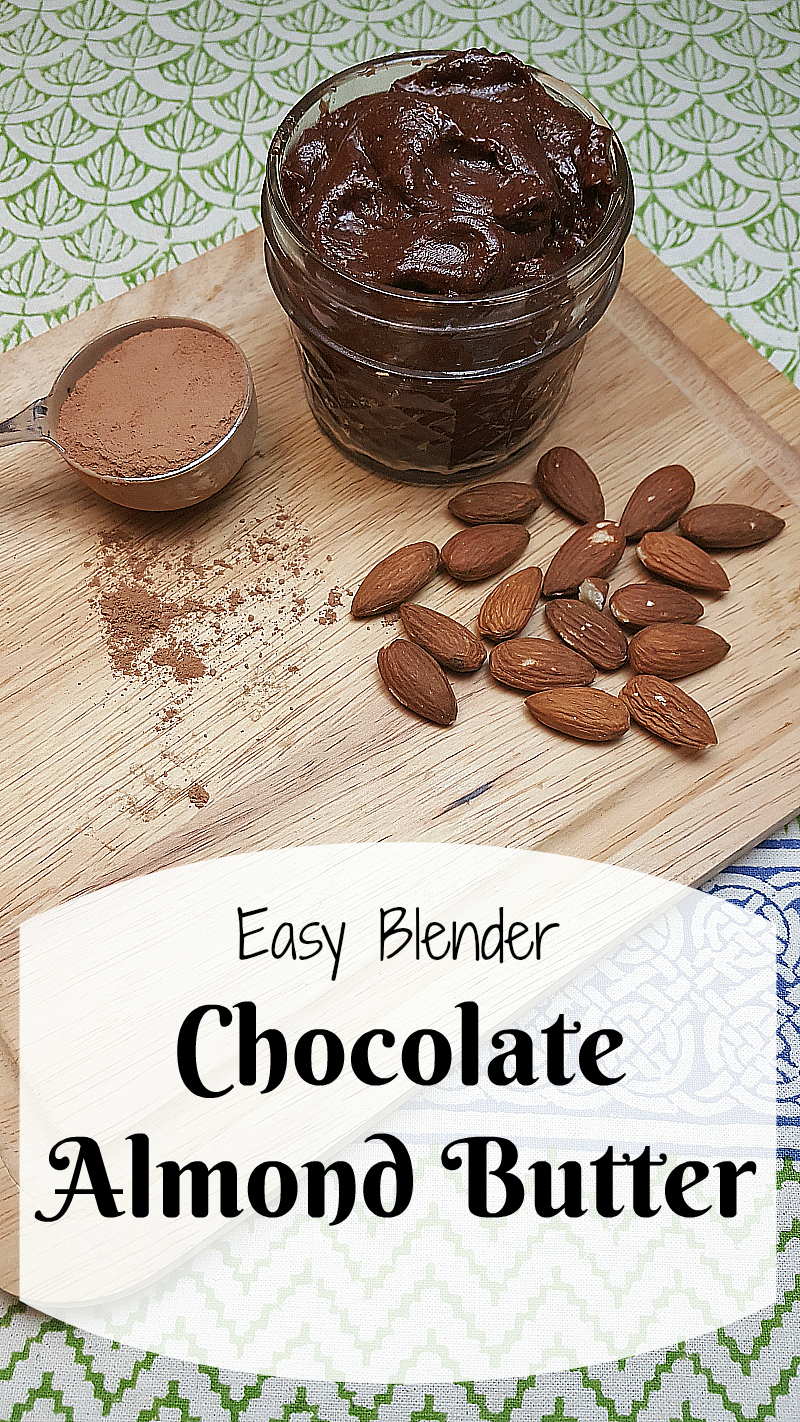 Check out my other vegetarian recipes, so you can get more kitchen inspiration.