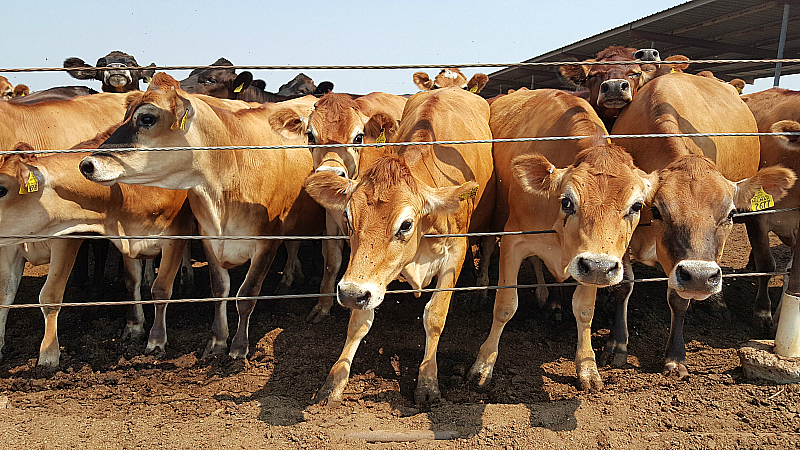 Have you ever been to a dairy farm? I got to go on a tour of Charles Ahlem Ranch in Merced County with the California Farm Water Coalition. It was fun to meet some cows and fascinating to see how they care for these cows who produce milk that is made into cheese at nearby Hilmar Cheese Company.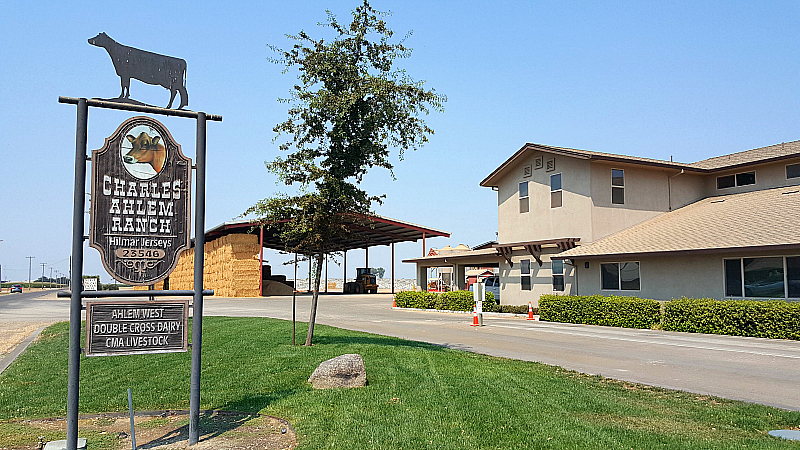 Most California dairy farms are family owned. As is true with other types of farming, many of them now have multiple generations working at these family businesses. California is the number one milk producer in the United States and a lot of it comes from the farms in Central California.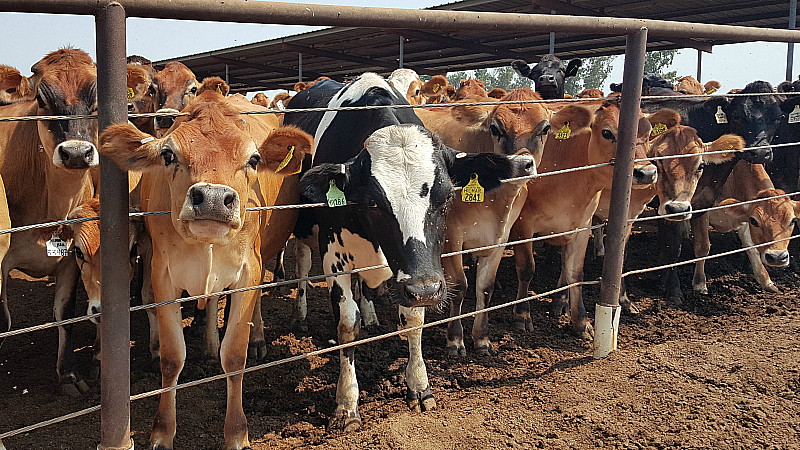 One of the first things I noticed walking around the dairy was how friendly the cows were. They headed to the edges of the fences to get close to us every chance they got. I could have been imagining it, but I'm pretty sure they enjoyed the conversations I had with them.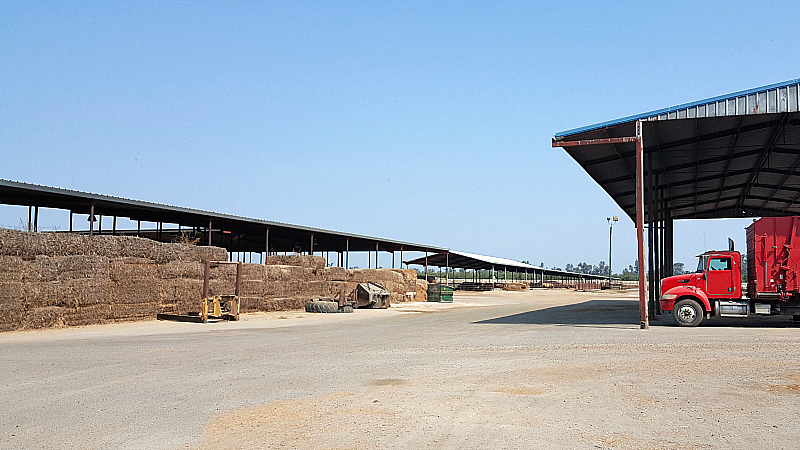 Running a dairy farm is hard work. These days there is a lot of automation and everything is monitored closely. This helps farmers make the best use of water and other resources and it helps them take good care of the cows.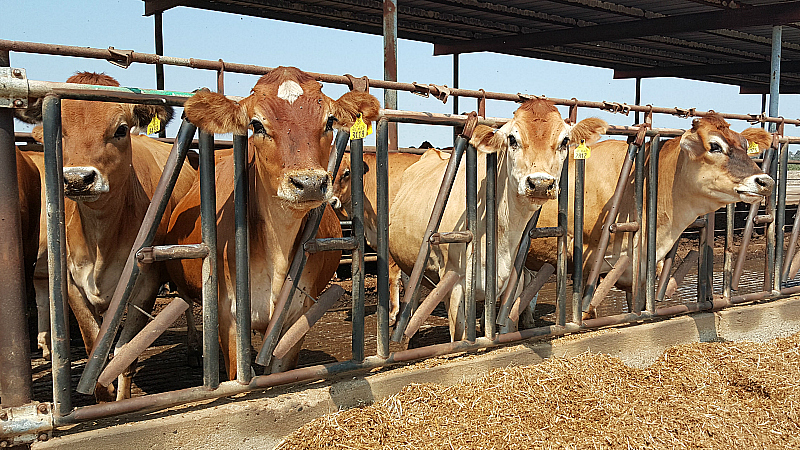 Each cow is tagged, so they can monitor their individual health and milk production. This helps the farmers be aware of changes, whether they are a normal part of a cow's cycle or something that indicates a problem. Feed is adjusted regularly, so they get what they need when they need it.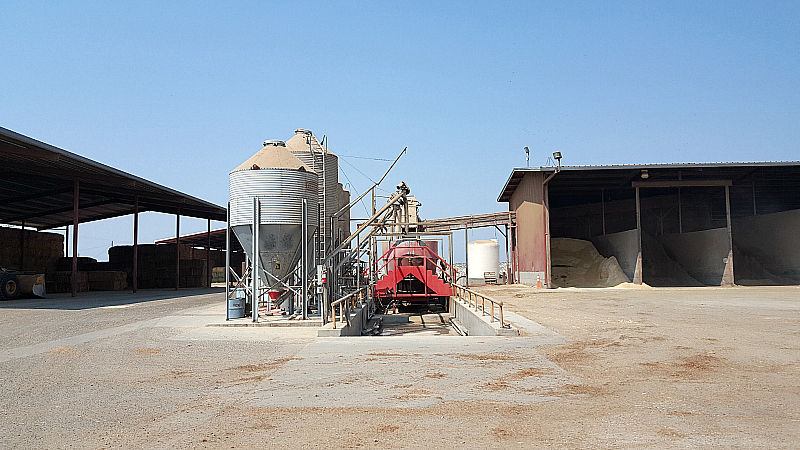 There are big storage areas for the different components of their feed (local corn, cottonseed, almond hulls, etc.). A driver is given the proper feed proportions. He then loads up the proper amount of each ingredient. It's mixed together and then used for that particular group of cows.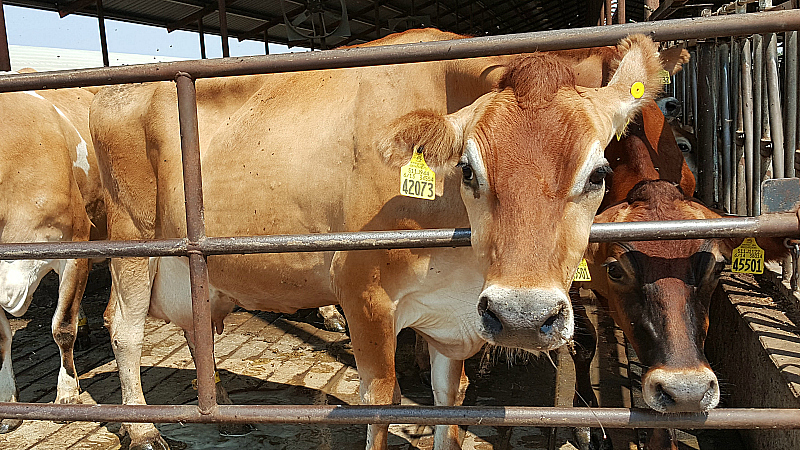 Throughout the farm, conservation methods were in place. They set up procedures to manage resources, reduce waste, repurpose and recycle. All of this helps them increase production and take good care of the cows and our natural resources.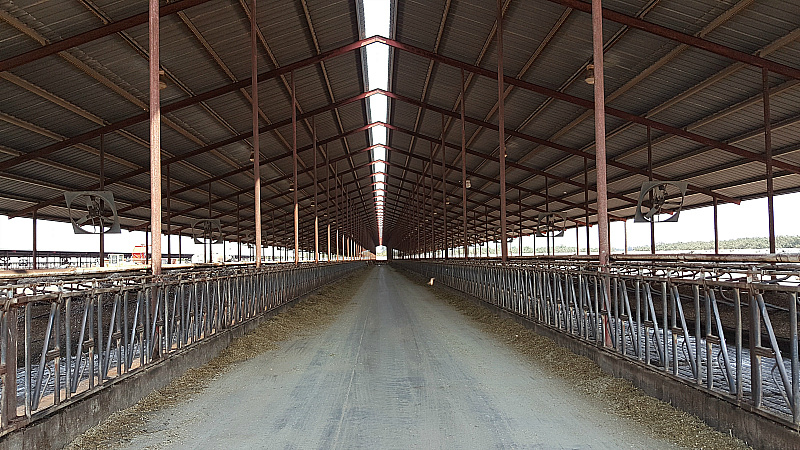 Charles Ahlem Ranch
23546 American Avenue
Hilmar, CA 95324