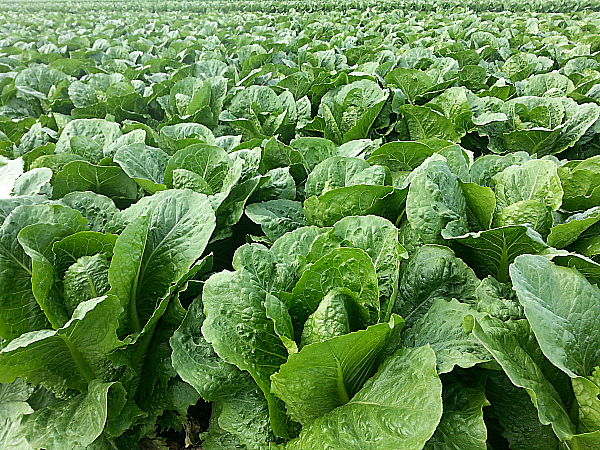 Lettuce Farm Near The Salton Sea
Doesn't that lettuce look delicious?
It was!
I had the pleasure of visiting Lawrence Cox Ranches in Brawley, California – near the Salton Sea in the Imperial Valley.
They grow lettuce, onions, watermelon and other ground crops that make their way to grocery stores and restaurants throughout the country.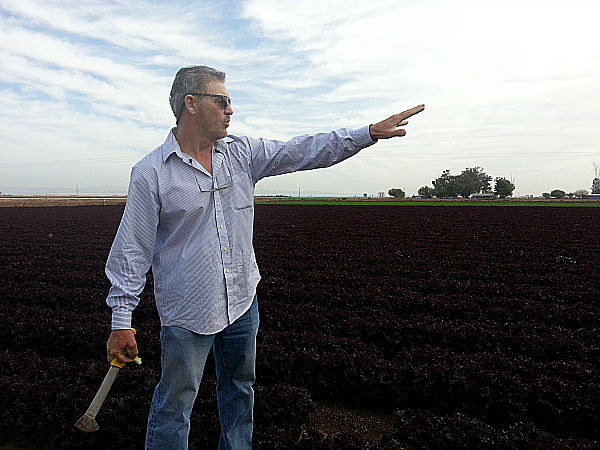 Water Management for Desert Farms
This area is known to be hot and dry, so farmers are accustomed to managing their water wisely.
The water districts in the state have developed a complicated system that helps get the water where it needs to be, when it needs to be there.
Farmers have learned to shift crops and growing methods when necessary for their businesses to survive.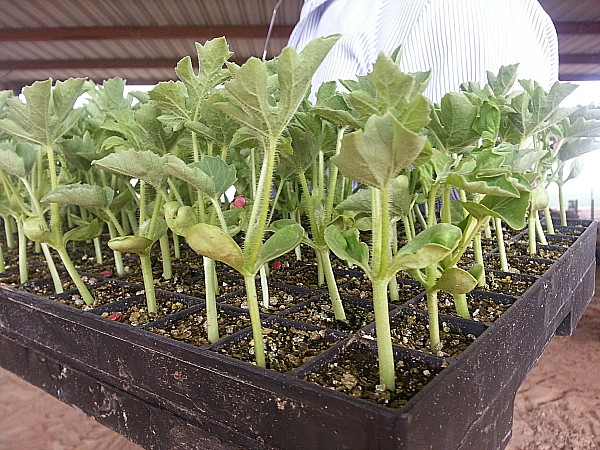 The drought is effecting those of us in California and those of you in other states who count on our farmers for your fresh vegetables and fruits.
Yes, the drought is serious, but fortunately for the farmers in the Imperial Valley, it isn't as bad for them as it currently is in Central California.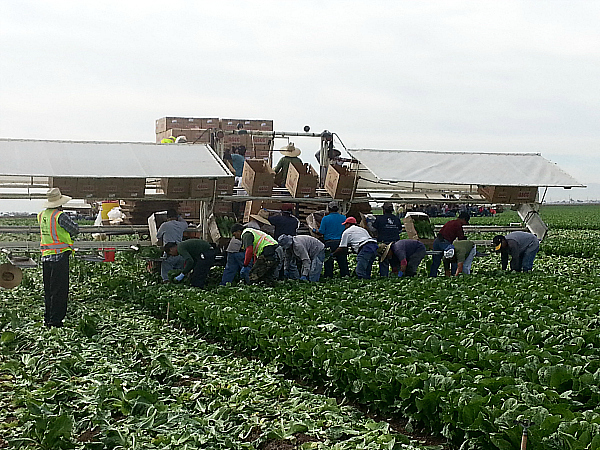 Harvesting Lettuce at Lawrence Cox Ranch
Growing lettuce is a labor intensive operation.
Fields are tested regularly to make sure the soil and crops are healthy.
When the lettuce is ready to be harvested, it's done by hand.
Skilled workers cut the lettuce with machetes and then load it into boxes.
Then it's taken to a packing house where it's put on trucks to go to restaurants and grocery stores.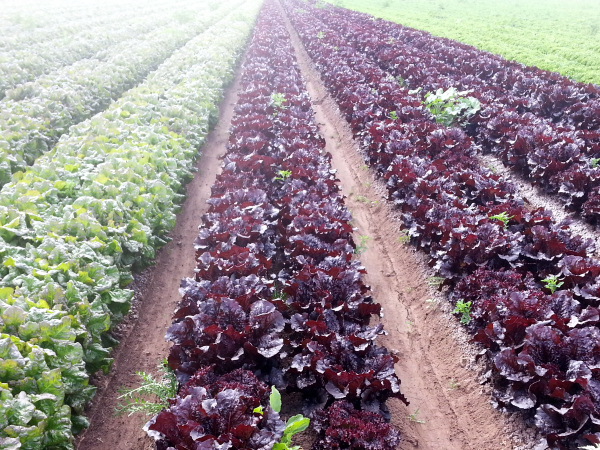 In addition to the usual romaine and green leaf lettuce, Larry Cox is growing some innovative red varieties that are just starting to make their way to grocery stores.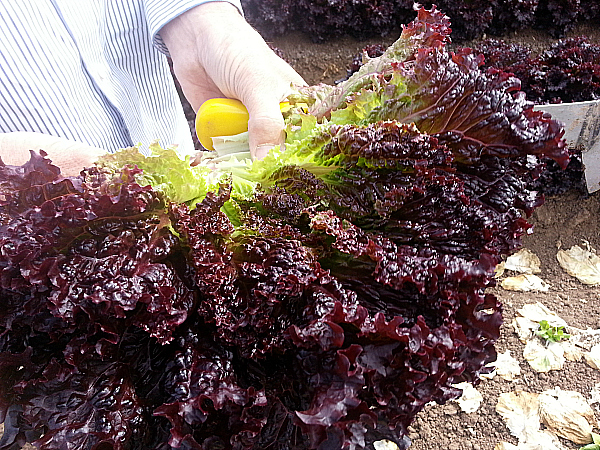 The burgundy lettuce isn't like a regular red leaf lettuce.
The color isn't just a novelty.
It's antioxidant content is similar to blueberries!
I do like blueberries, but am happy to get an antioxidant boost from a tasty and pretty lettuce.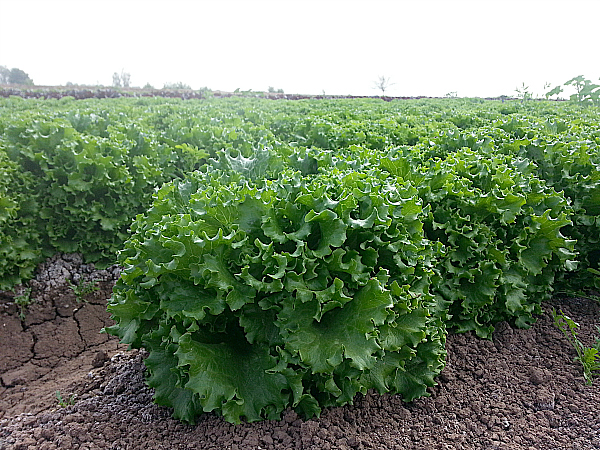 I eat salad just about everyday and enjoyed my trip to Brawley.
Farming has definitely evolved over the years with farmers working hard to keep up with changes.
The drought is a problem, but it was fascinating to see how they work with the resources they have to provide food for the rest of us!
You can learn more about California water issues from the California Farm Water Coalition.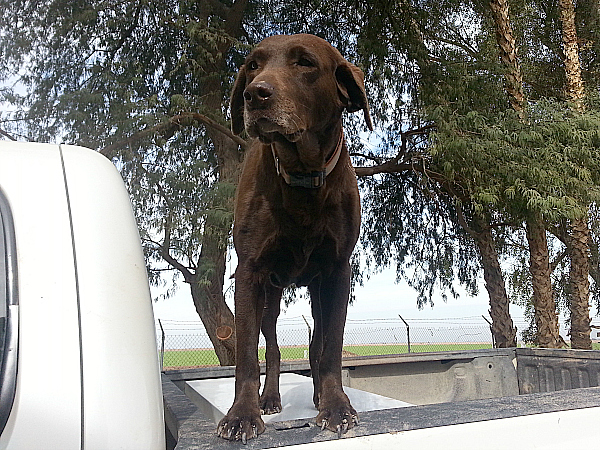 More from Mama Likes To Cook
Check out the rest of my vegetarian recipes, so you can get more great ideas for baking, cooking, blending and juicing.
California Farm Tours
Breweries in California
Wineries in California
Shopping Tips
For a beautiful assortment of kitchen necessities and food gifts for the whole family, check out the deals at these online stores.
Are you ready to have some delicious fun in the kitchen?