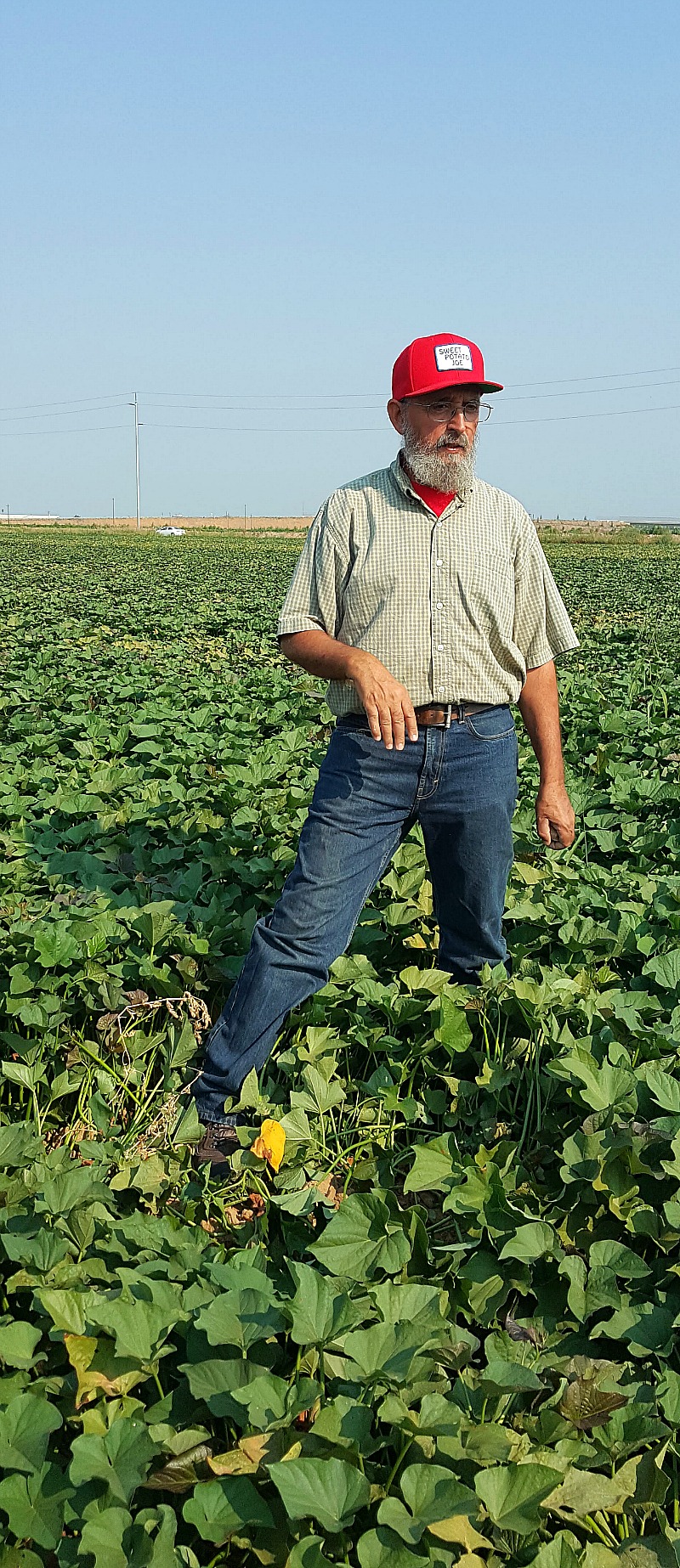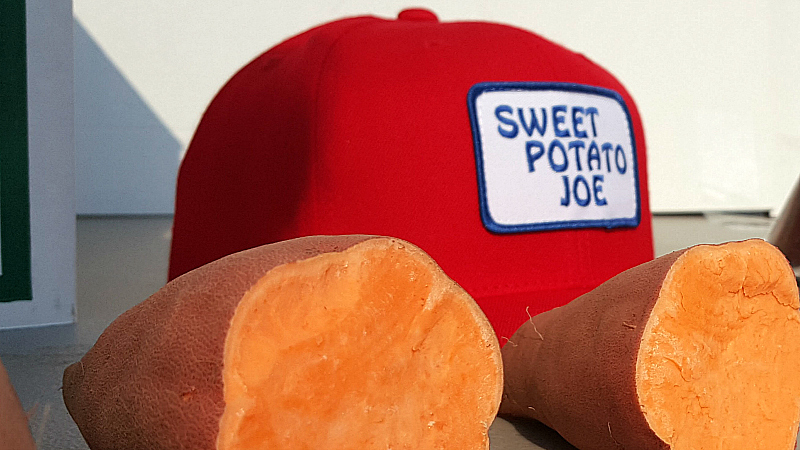 Sweet Potato Joe
If you are a sweet potato fan, you'll want to learn about Sweet Potato Joe!
Sweet potatoes are one of my favorite veggies, so I enjoy them regularly.
I like them in desserts including sweet potato pie, but I love them served as a savory dish.
This vegetable regularly finds its way into main dishes and side dishes in my house.
They are delicious, versatile and packed with nutrition.
Of course, I was happy to get an up close look at a sweet potato farm.
California Farm Tour: Sweet Potatoes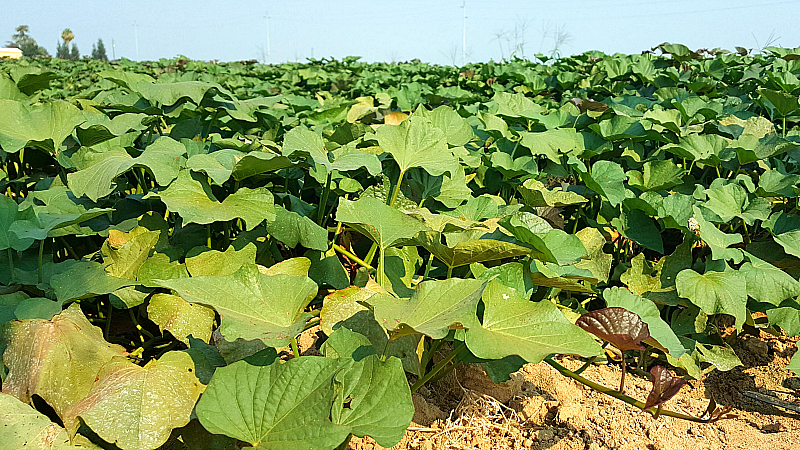 During World War 2, a young man named Joe Alvernaz had a dream to one day farm sweet potatoes in California.
He earned the nickname Sweet Potato Joe and worked hard to turn that dream into reality.
Now his two sons are continuing the family tradition and the next generation is involved, as well.
Sweet Potato Joe has left his mark on California and the entire sweet potato industry.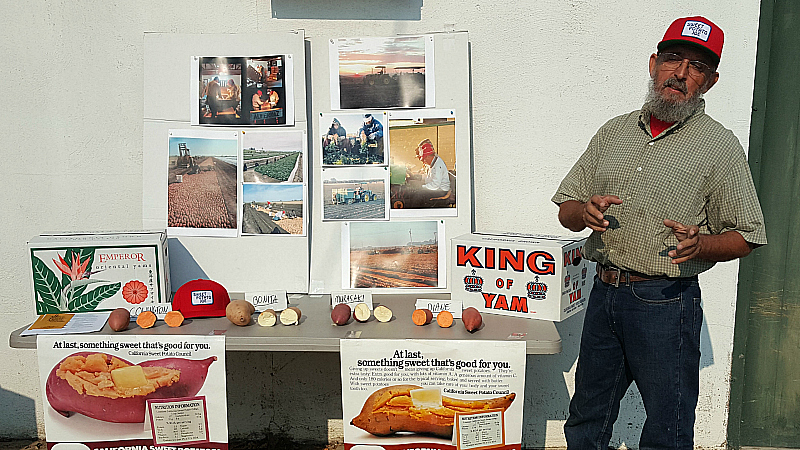 The Alvernaz family grows 2 orange fleshed varieties (Covington and Diane) and 2 white fleshed varieties (Bonita and the purple skinned Murasaki).
I typically choose the orange ones, but never met a sweet potato I didn't like.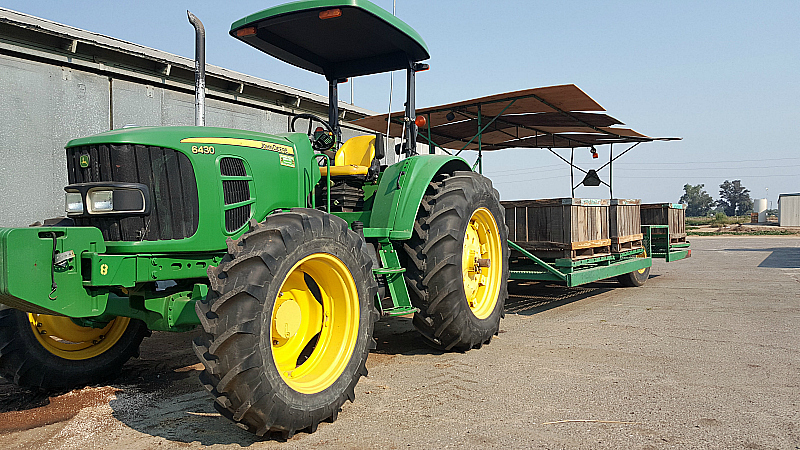 Sweet potato farming requires long days and hard work.
Over the years, they have developed machinery and tools to increase production and cut down on the exhausting manual labor.
The machines help with preparing the fields, planting, watering and harvesting.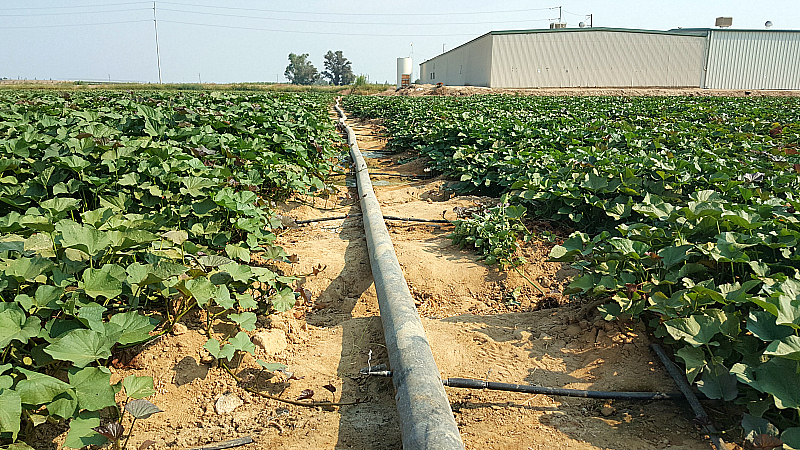 To supply the plants with just the right amount of water at the right time, they have a large water pipe that runs through the field.
Smaller tubing is laid down each row and connected to the main pipe.
When the water is turned on, it flows to the base of each plant right where it is needed.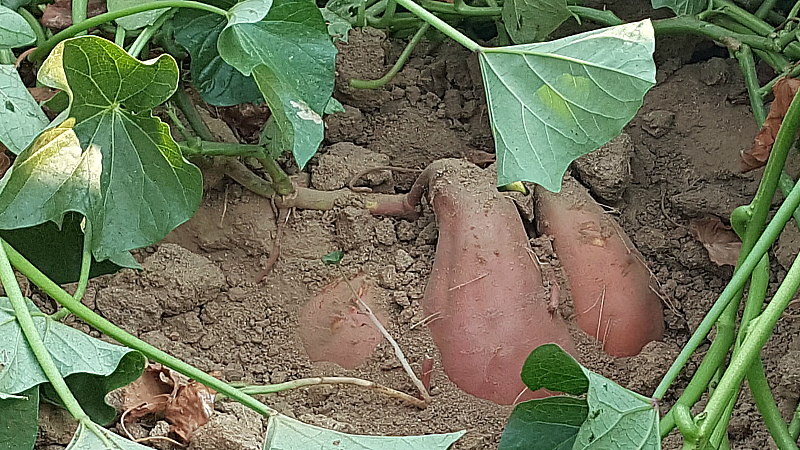 These sweet potatoes will be ready to harvest soon.
They'll need to get them up and out of the ground before wet Winter weather arrives.
They have a storage building on site to keep the sweet potatoes cool and dry until they head off to market.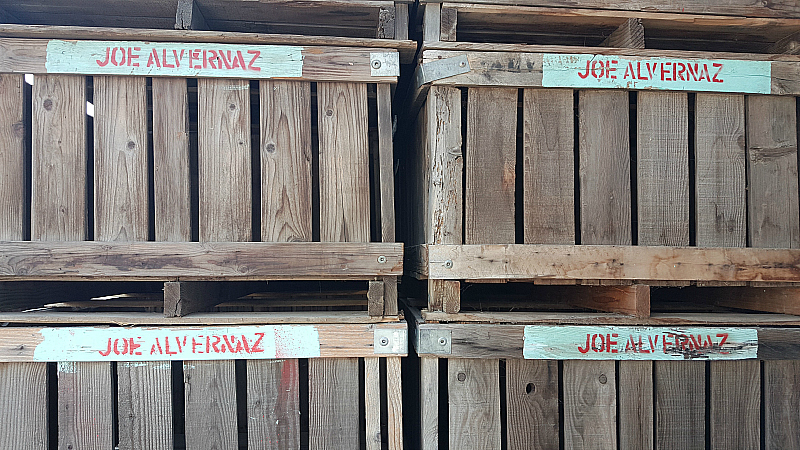 Sweet potatoes are good when simply baked or mashed.
Once you start to get creative with this versatile veggie, you'll realize just how versatile they are.
How do you like to eat your sweet potatoes?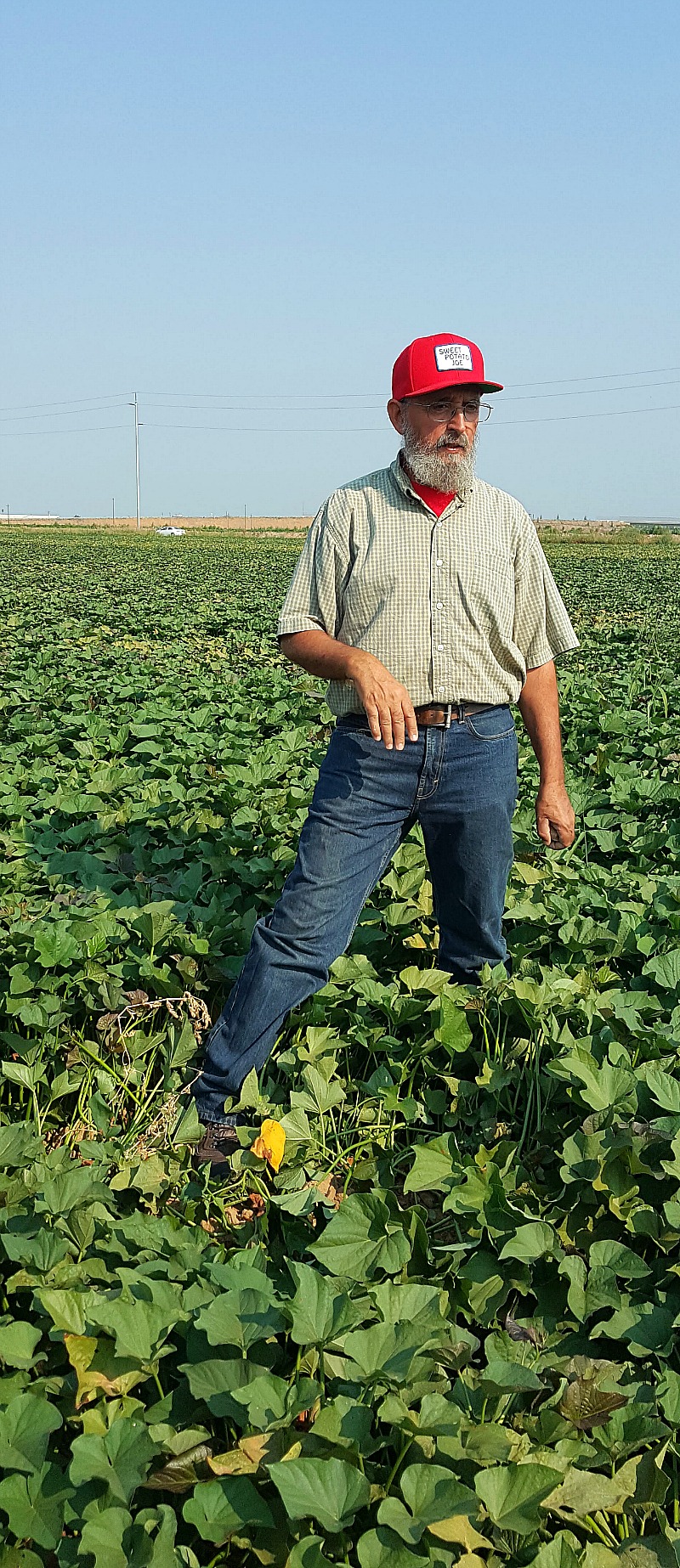 More from Mama Likes To Cook
Check out the rest of my vegetarian recipes, so you can get more great ideas for baking, cooking, blending and juicing.
Sweet Potato Recipes
California Farm Tours
Breweries in California
Wineries in California
Shopping Tips
For a beautiful assortment of kitchen necessities and food gifts for the whole family, check out the deals at these online stores.
Are you ready to have some delicious fun in the kitchen?