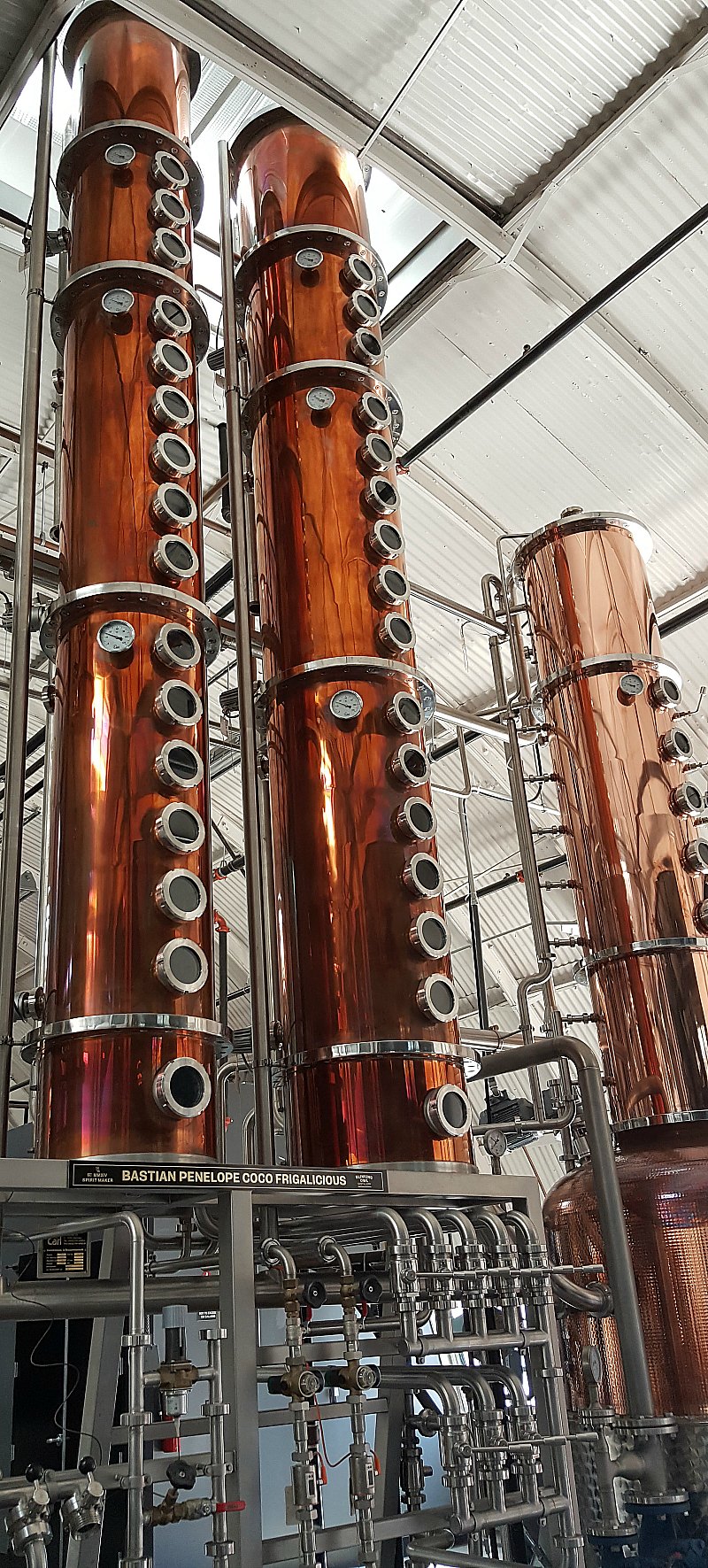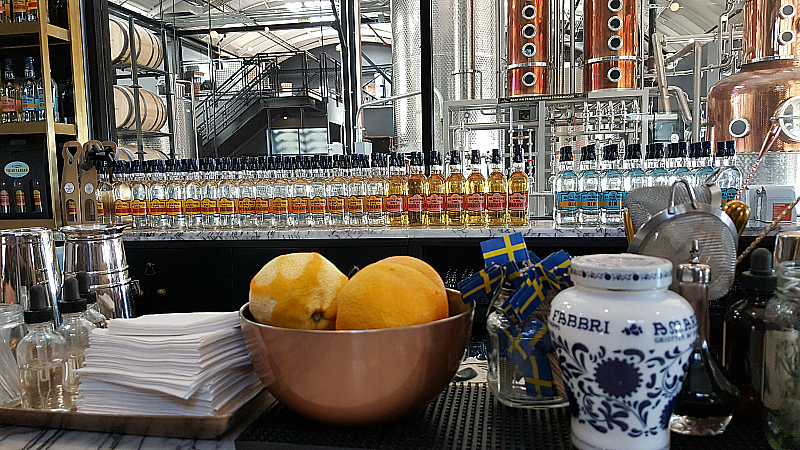 Orange County Blinking Owl Distillery
Yes, there is a distillery in Santa Ana!
Blinking Owl distillery is the first legal one in Orange County since prohibition. They have a tasting room and offer educational tours. I had a fun afternoon and found the small group tour fascinating. Handcrafting distilled beverages is both an art and a science.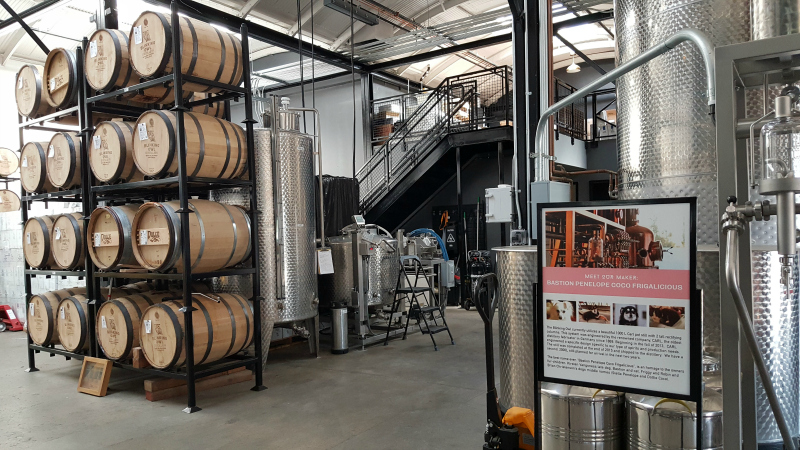 Blinking Owl has the lofty goal of locally sourcing all of their ingredients, so that their beverages will one day be 100% Californian.
They are well on their way. Many ingredients are certified organic and they work with grain, fruit and botanical growers that promote sustainable practices.The oranges that they use are grown actually grown nearby at the Orange County Heritage Museum in Santa Ana.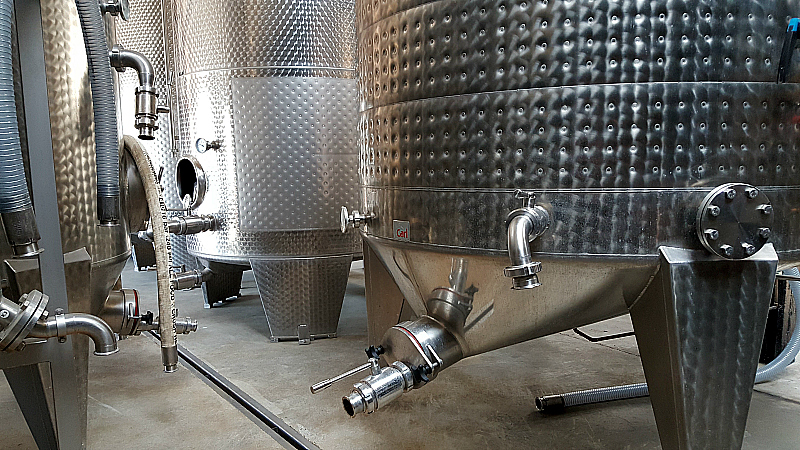 They regularly offer the following spirits:
Vodka
OC Orange Flavored Vodka
Aquavit
Gin
Old Tom Barrel Vacationed Gin is a limited release that is available now, but will likely be gone soon.
Bourbon and Rye have been distilled and are currently aging in wood barrels. The earliest batches will be bottled in 2 years. Other barrels will be aged longer.
For those of you who are not familiar with Aquavit, it is a traditional Scandinavian spirit with hints of cardamom and caraway. Blinking Owl has turned it into an OC specialty by adding the official flower of Santa Ana, hibiscus.
My tour was led by Brian Christensen, the Chief Executive Owl. His great grandfather was a bootlegger back in the day and he is carrying on the family tradition while keeping it legal.
He is educated in the art of crafting spirits and his passionate attention to detail results in delicious, full bodied adult beverages.
Liquor Aging in Barrels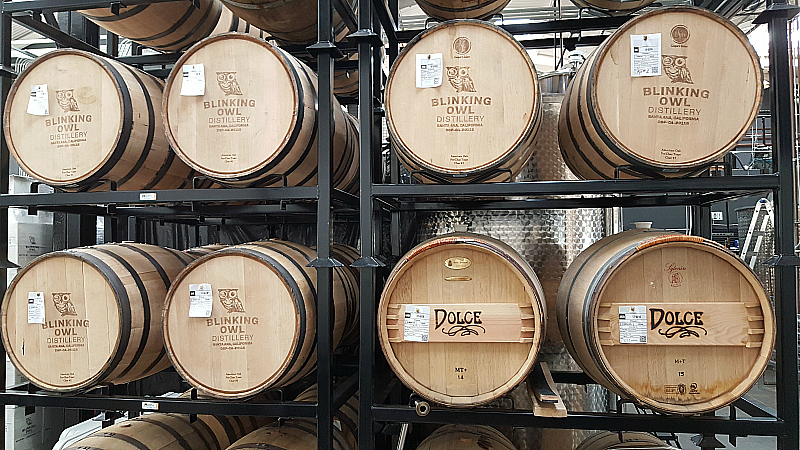 Brian walked us through the entire process showing us the hoppers, copper still and other equipment. He answered all of our questions and kept us entertained.
He personalized the tour, so it was appropriate for novices with limited spirit knowledge as well as the man on my tour who markets spirits for a living. We all learned a lot about the process.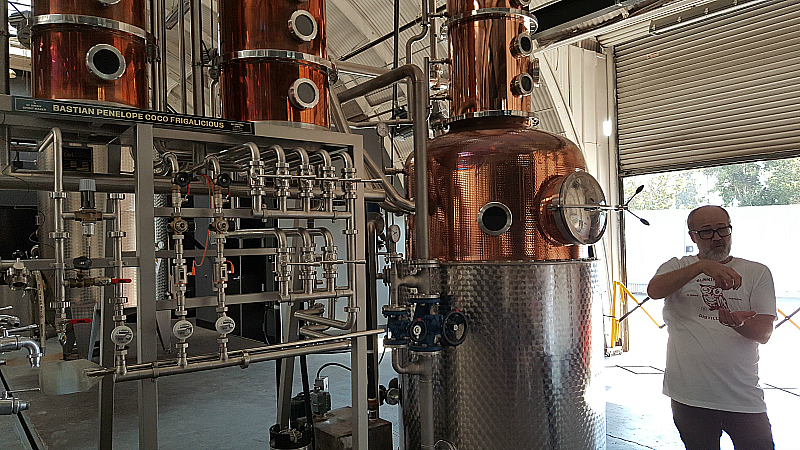 I found the tour to be very interesting and would definitely recommend it. You'll want to book your tour reservation ahead of time online. Tours include a tasting flight and cocktail in the tasting room.
The tasting room staff is very knowledgeable. They were able to answer additional questions that we had after the tour was over once we began our tasting. There is both indoor and outdoor seating along with a gift shop area. Parking is free along the street outside of the distillery.
Craft Cocktails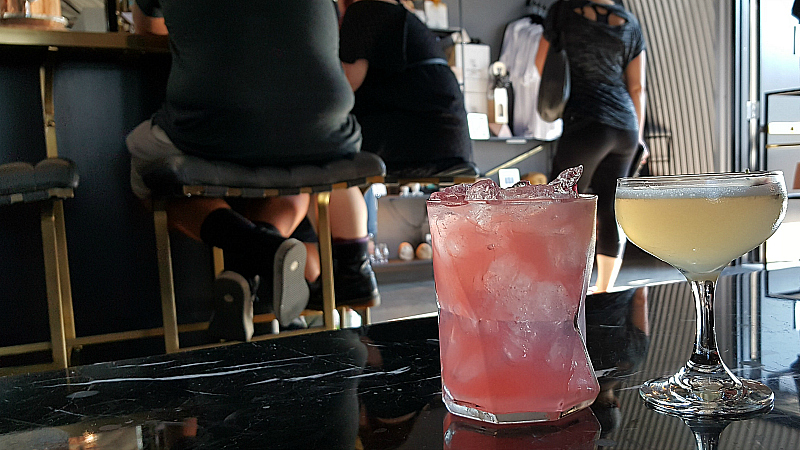 When you visit Blinking Owl, you might see a familiar face in the tasting room or leading a tour. Kirsten Vangsness, who plays Penelope Garcia on Criminal Minds, is a partner in the business and stops by periodically.
Blinking Owl is a great place to visit for a tour or just to hang out in the tasting room with friends. I brought home a bottle of Blinking Owl Gin after this visit and will probably pick up the Aquavit next time.
It's exciting to see this new business bringing back a piece of Orange County's bootlegging history with a modern twist. They are off to a great start and I predict that this venture will see much success!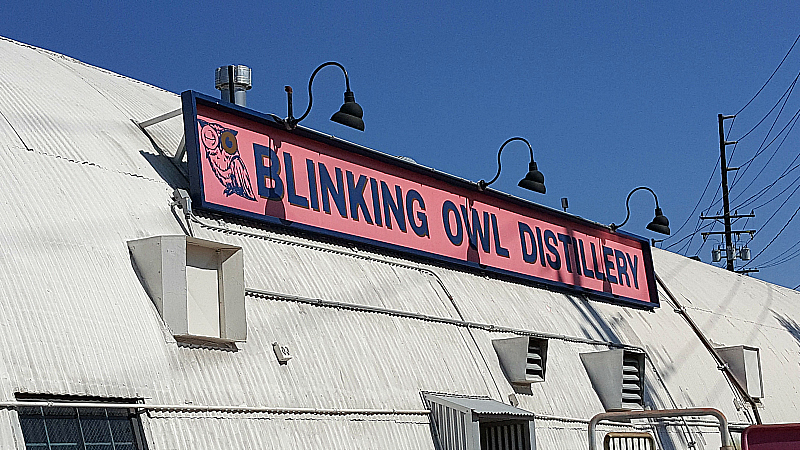 Blinking Owl Distillery
802 E Washington Avenue
Santa Ana, CA 92701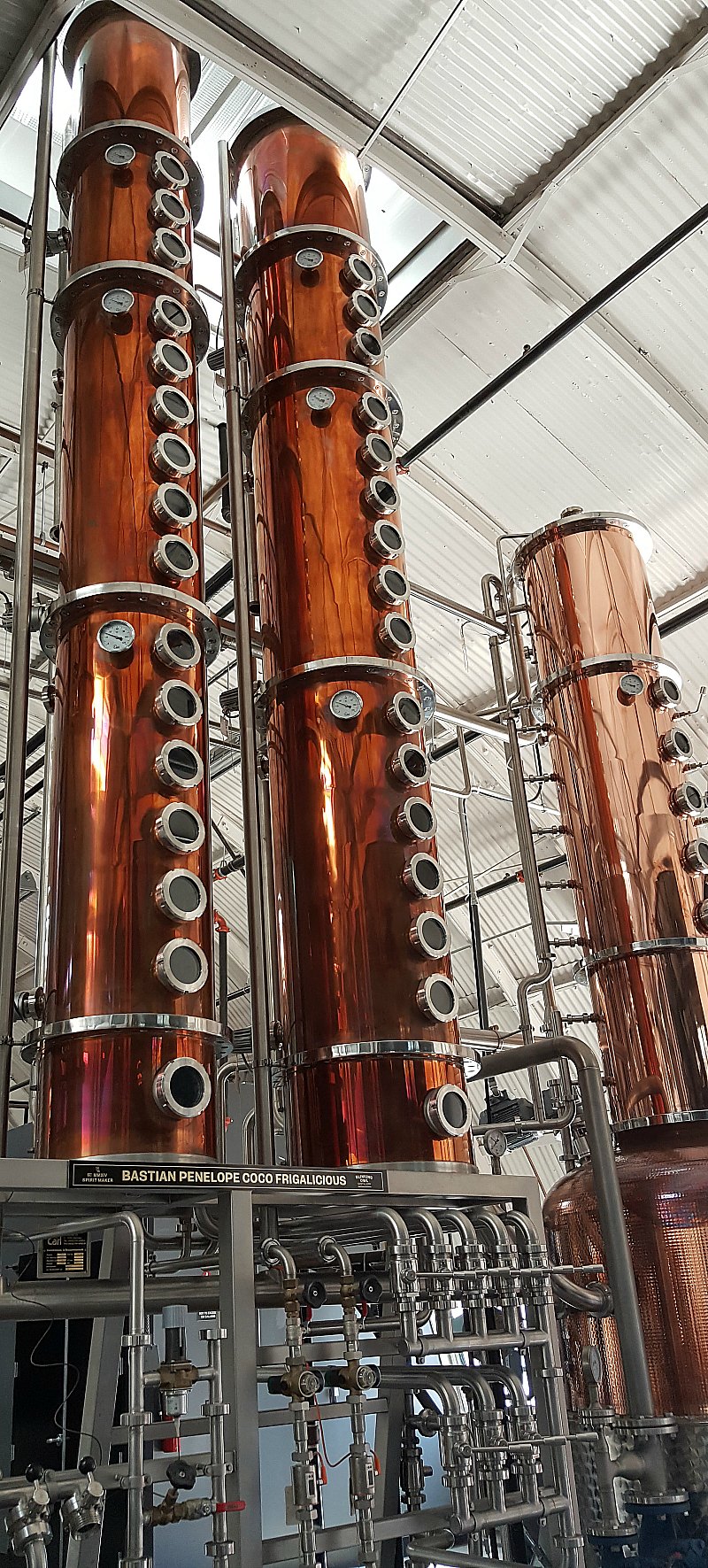 Check out my Orange County restaurant reviews, so you can plan your next foodie adventure.