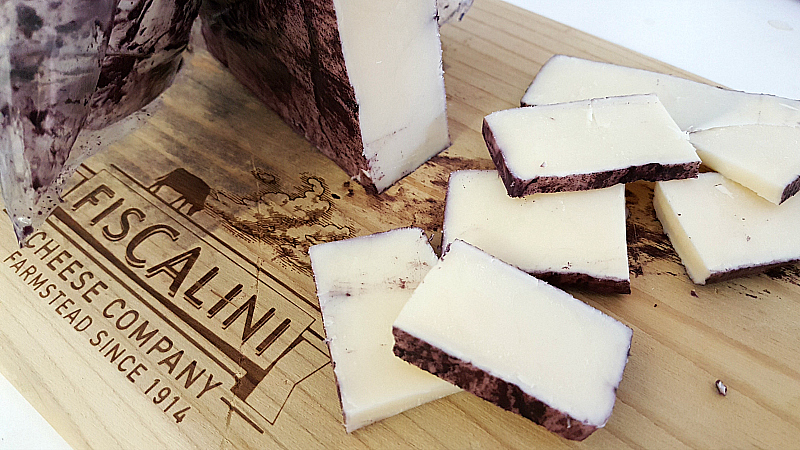 Doesn't that cheese look delicious? This is the Purple Moon Wine Soaked Cheddar from Fiscalini. All of the cheese they make qualifies as 'farmstead cheese.'  This means that all of the milk they use comes from their own cows.The Fiscalini family has 540 acres dedicated to growing feed, raising cows and making cheese. They have more cows than they currently need for cheese, so what isn't needed for the cheese is sold as milk.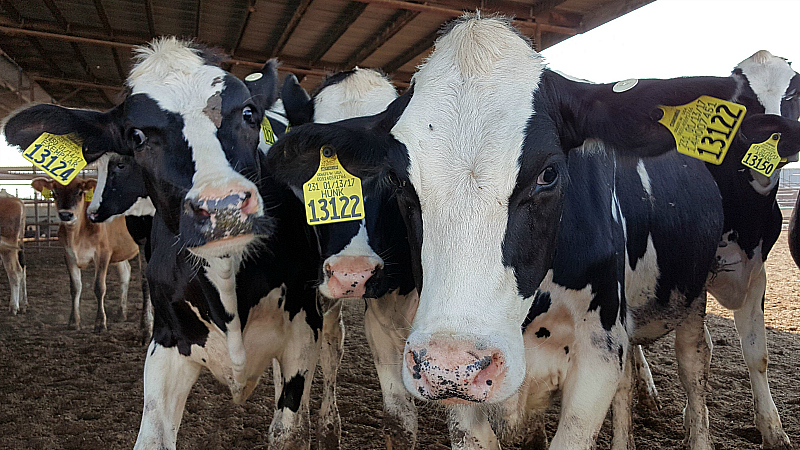 By raising their own cows, they are able to maintain quality control from start to finish. Each cow is tagged and individually monitored to make sure they are healthy and get proper nutrition. They even have pedometers to track their movement. If changes are noticed, they work to figure out why and adjust their diet or give the cows medical assistance when needed.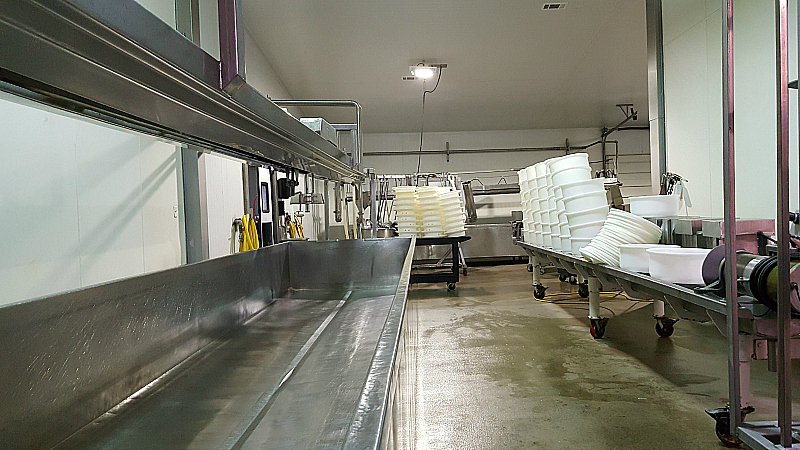 Cheese is made by hand in batches in long, open vats. It takes 2,000 gallons of milk to make 1400 pounds of cheese. Previous generations of the family were cheese makers in Switzerland. This branch of the family has been raising dairy cows for over a hundred years. In the year 2000, they opened up the cheese making plant to expand the family business.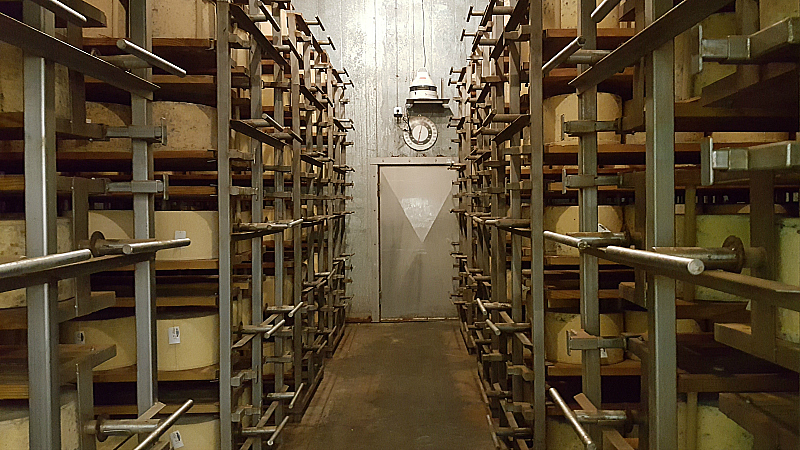 When the cheese is ready, it's transferred to wood containers and stored in a cool aging room. After that, the rounds are moved to another room, coated in wax and then aged until it's ready for sale. This hands on approach to cheese making results in absolutely delicious cheese. It was heavenly to be in a room surrounded by all this cheese!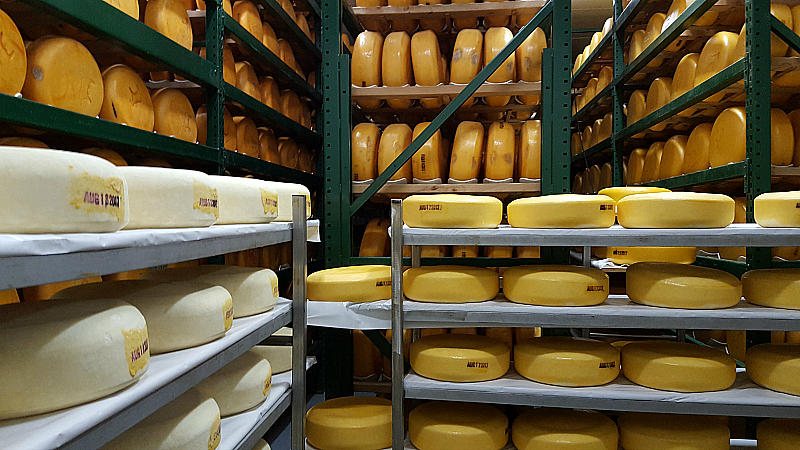 The farm has made resource management a priority, both for financial and environmental issues. Since the milk and corn that is used in the cow feed are produced next to the cheese plant, they have lower overall transportation impact than they would, if those items were being trucked in long distances. They closely monitor their water usage to keep the cows healthy and the cheese plant running efficiently.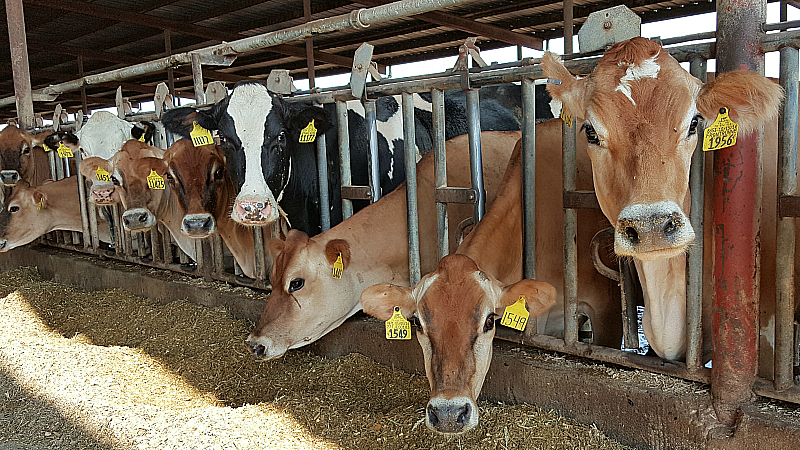 They also have a huge machine called a digester on site. It turns cow poop into energy. They produce enough energy to power the dairy and sell enough back to the power company to power an additional 250 homes.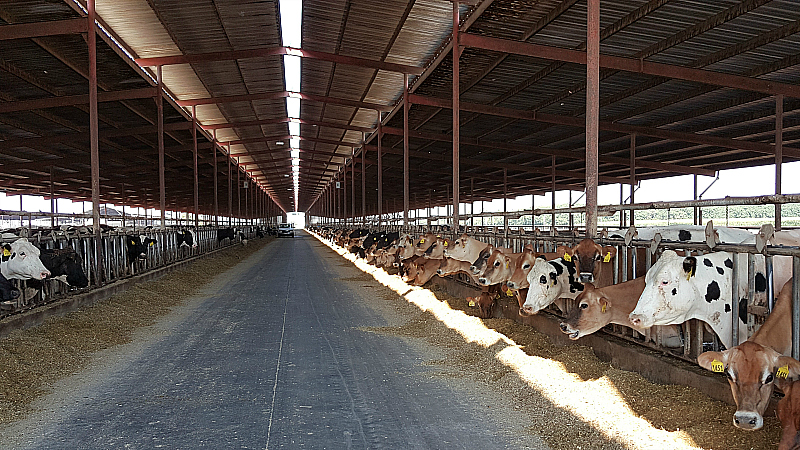 I had a great time touring Fiscalini Farms. I learned a lot about dairies and cheese production while talking with Mariano, their master cheesemaker. I also took on the "difficult" task of tasting many of their cheeses. Here are a few of my favorites:
Purple Moon
Smoked Cheddar
Hopscotch Cheddar
San Joaquin Gold
Smoked Cheddar
Which California cheese would you like to try first?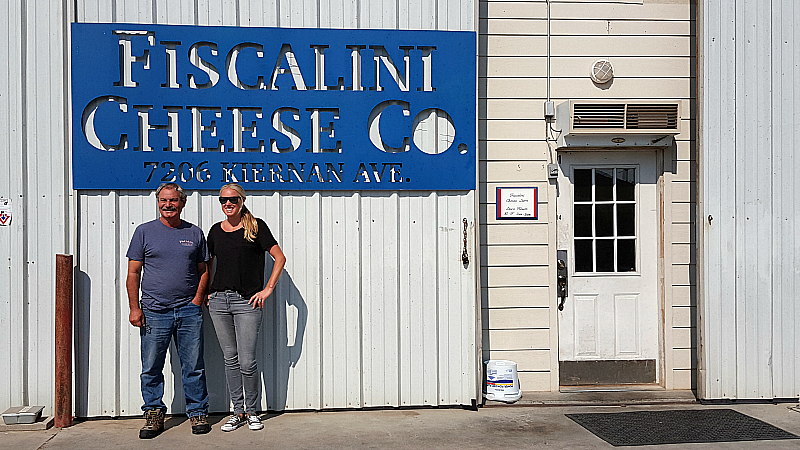 Fiscalini Farms
4848 Jackson Rd.
Modesto, CA 95358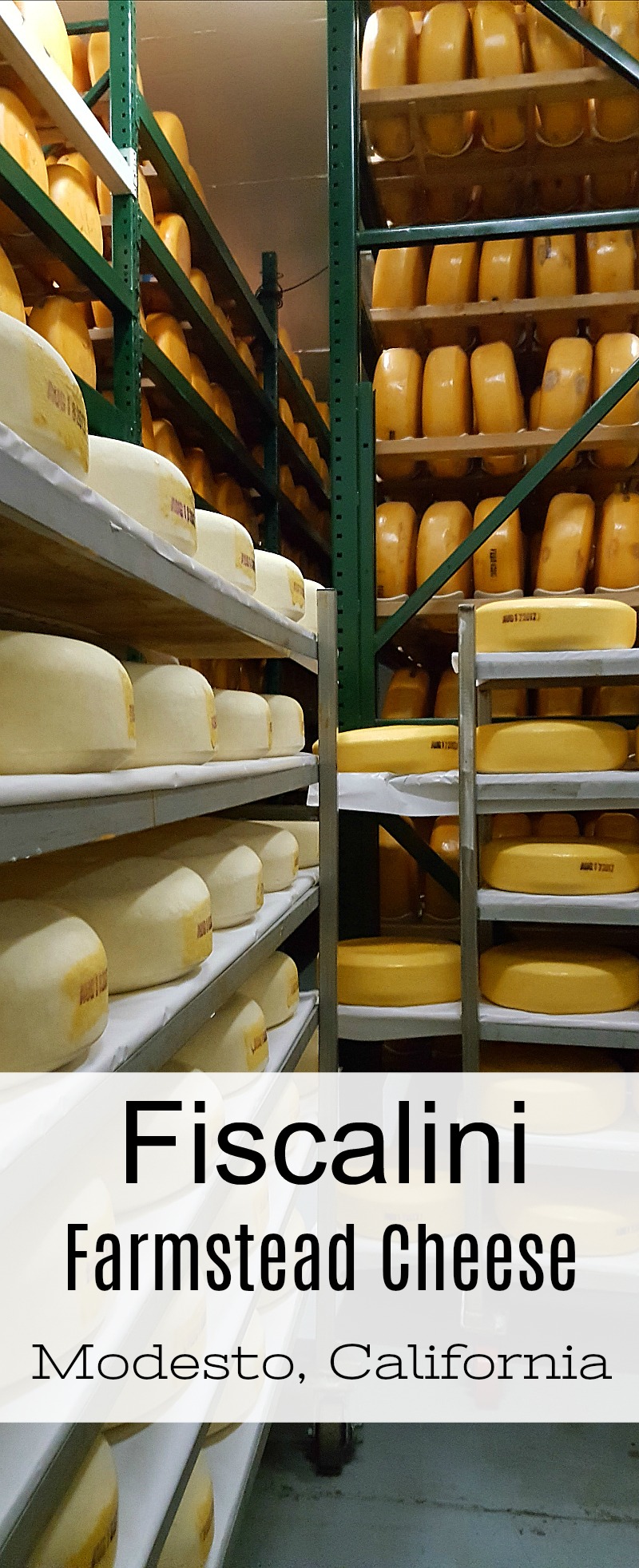 Thanks to California Farm Water Coalition for coordinating this farm tour.