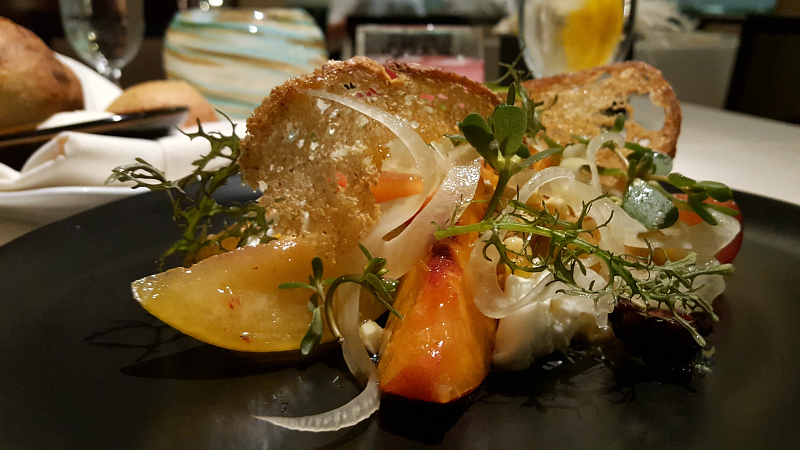 La Jolla is known for it's beautiful views and luxurious beach lifestyle. Living in Orange County, it's an easy drive south to San Diego for a getaway vacation. A highlight of my recent trip was an amazing dinner at Nine-Ten.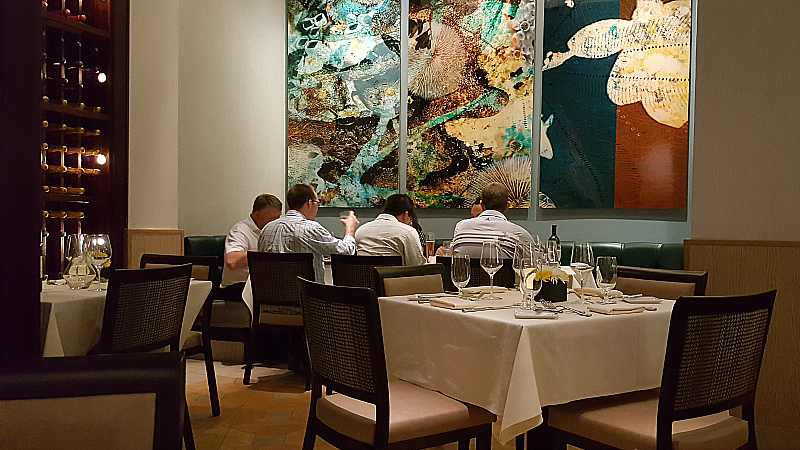 The restaurant is located on the ground floor of the Grande Colonial Hotel. They have a full bar and indoor and outdoor seating for the restaurant. The decor and artwork are beautiful and just what I'd expect for a fine dining experience.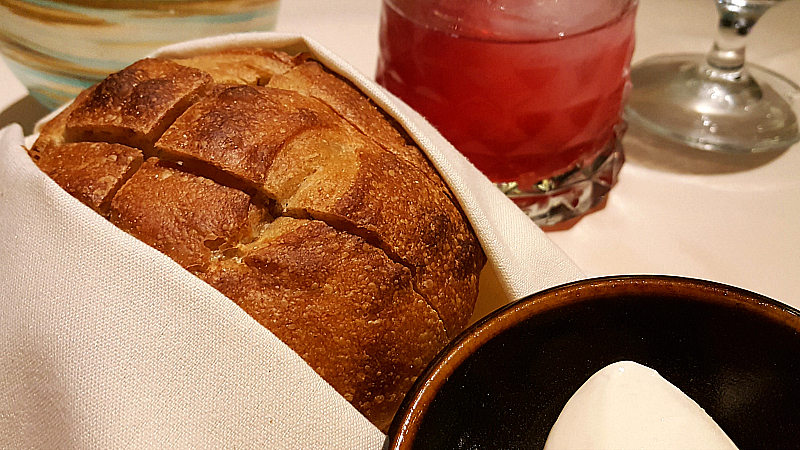 Normally, I wouldn't even mention the bread and butter served before the meal, but in this case I will. The butter was unique, light and creamy. Apparently, it's something that our server is asked about frequently, since it's so good.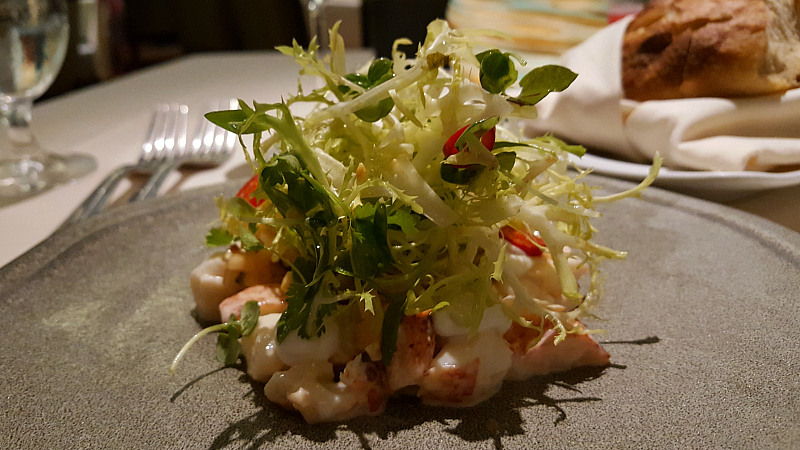 The chef has prepared a menu that is creative, pretty and delicious. He combines typical California fresh ingredients along with some that aren't as common. For example, there was purslane in my salad and sunchokes in my main dish. Each course and every little detail were perfect.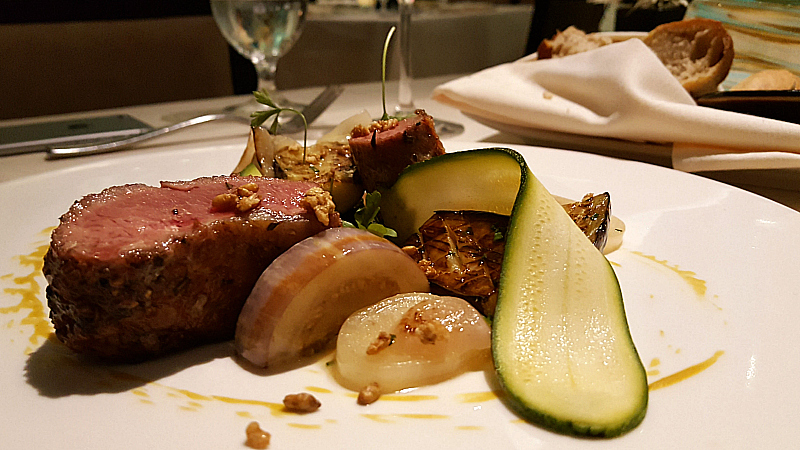 The chef makes good use of a variety of meats, poultry and fish. They also had good vegetarian options for me and were able to adjust a few items to accommodate my food allergies. I was very satisfied, as was my meat eating dining companion.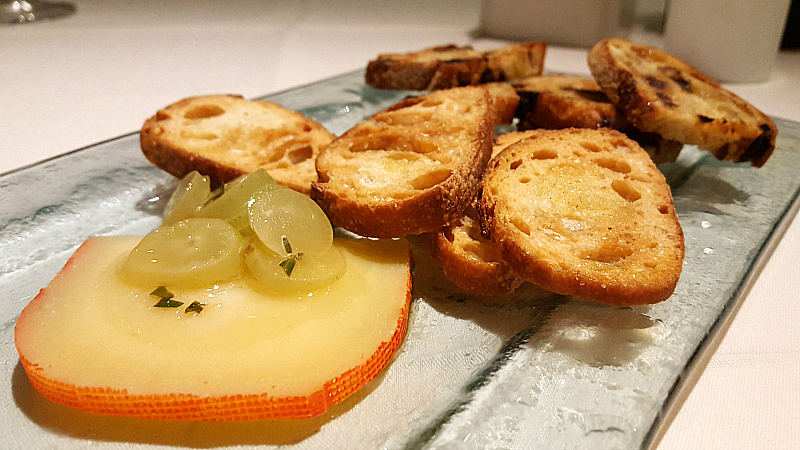 After the entrees, they offer a cheese course and dessert. The cheese portions were just right and each was paired perfectly with its accompaniments. The Half-Baked Chocolate cake is a specialty of the house that is served regularly. They also have seasonal desserts and a variety of coffees.
The food, service and overall experience were excellent!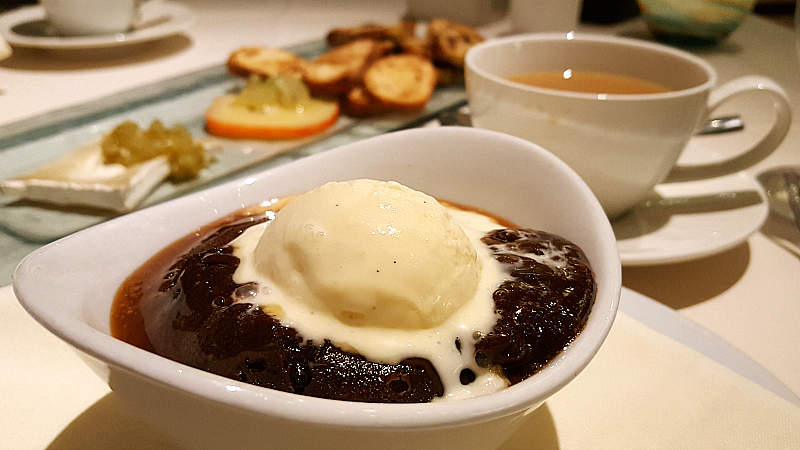 Nine-Ten is participating in San Diego Restaurant Week. For 8 days, over 180 local restaurants will be serving up specially priced meals to highlight their menus.
Add San Diego Restaurant Week to your schedule this September 24th through October 1st. This is a great way to try out a variety of San Diego restaurants, including Nine-Ten! How many restaurants will you visit?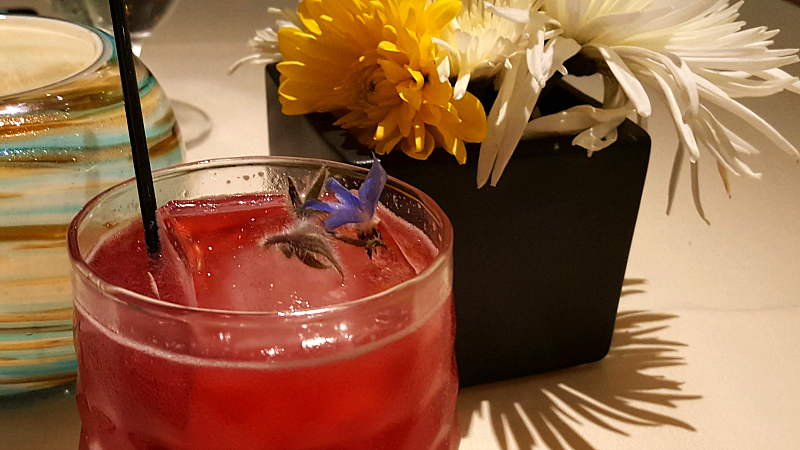 Nine-Ten Restaurant and Bar
Grande Colonial Hotel
910 Prospect Street
La Jolla, CA 92037