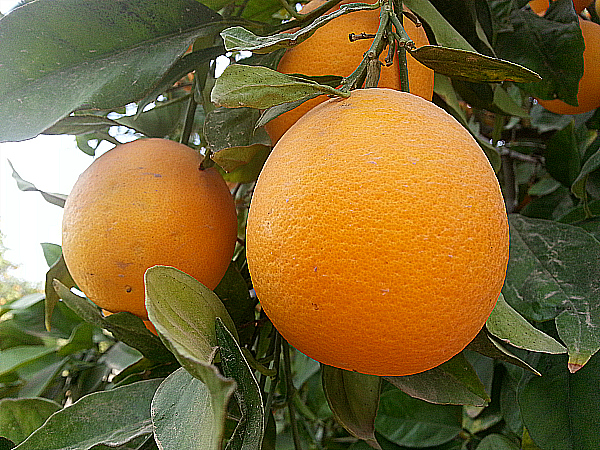 California citrus!
Yes, this state is known for it's delicious, sweet and juicy citrus fruit – oranges, tangerines, lemons, grapefruit and more. Most of Orange county's citrus groves have turned into housing developments, but there is still prime citrus growing land in the Imperial Valley.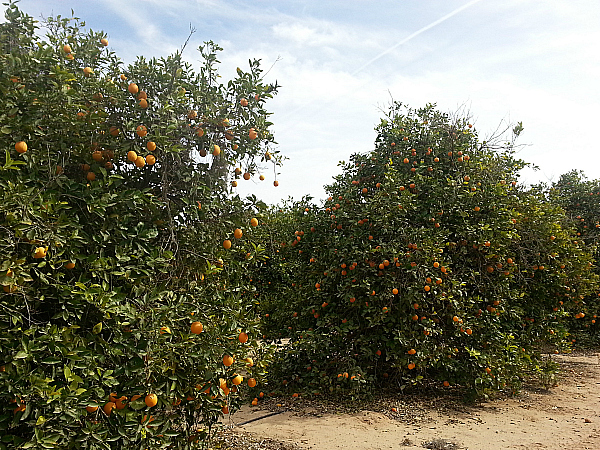 The desert area near the Salton Sea may not sound like a good place for juicy fruit, but as you can see from these overflowing trees, it is. The sandy soil and abundant sunshine at SeaView Ranch are great for producing excellent crops.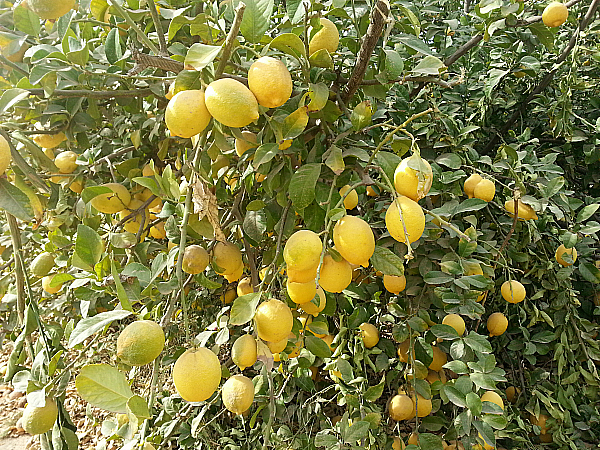 These lemon trees were still full towards the end of the harvest season. Unlike some fruit that needs to be picked quickly during a short window of time, lemons and oranges can remain on the tree for a longer time period until they are needed.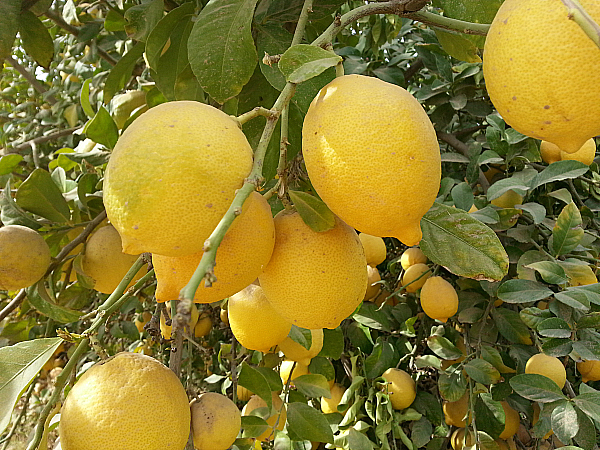 Some of the fruit heads to grocery stores to be sold fresh. These lemons and oranges were being loaded up onto trucks to be taken to processing plants where they would be turned into juice.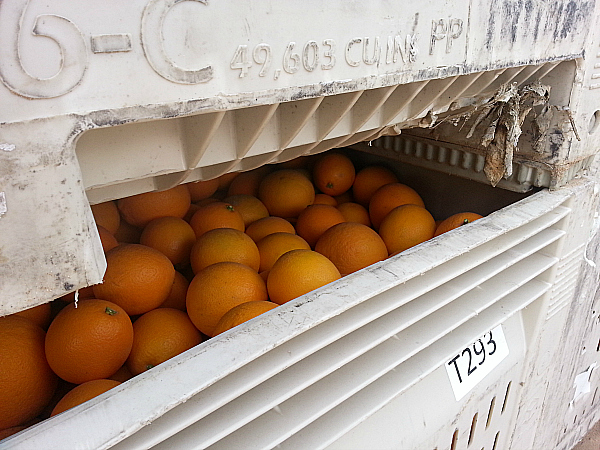 Yes, this is a desert. Water from the Colorado River comes into the valley via irrigation systems that are managed by local water districts. Farmers closely monitor their crops, so that they can coordinate with the water districts to get the right amount of water when they need it to grow the food that those of us in California and throughout the nation need. The whole process is managed carefully to make good use of our precious water.
SeaView Ranch also grows date palms. As I would have assumed, they, too, do well with the sandy soil and this hot and arid climate. The trees are beautiful and the dates from this area are delicious.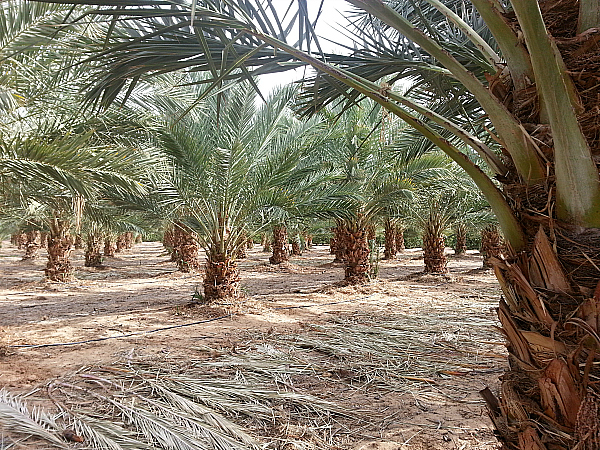 Like many tree crops, date palms require years of hard work before the first crop is ever seen. Skilled laborers keep the trees healthy, remove thorns and hand pollinate when the trees bloom. This is a job that takes patience, knowledge and skill.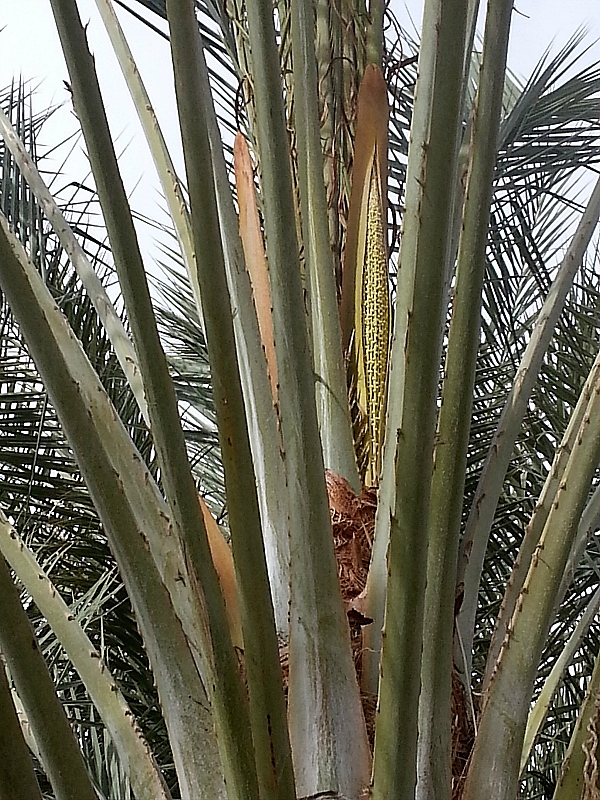 It was fascinating to see the huge, healthy crops grown in the midst of a vast, dry dessert. The farmers and the crops are well adapted to the area.