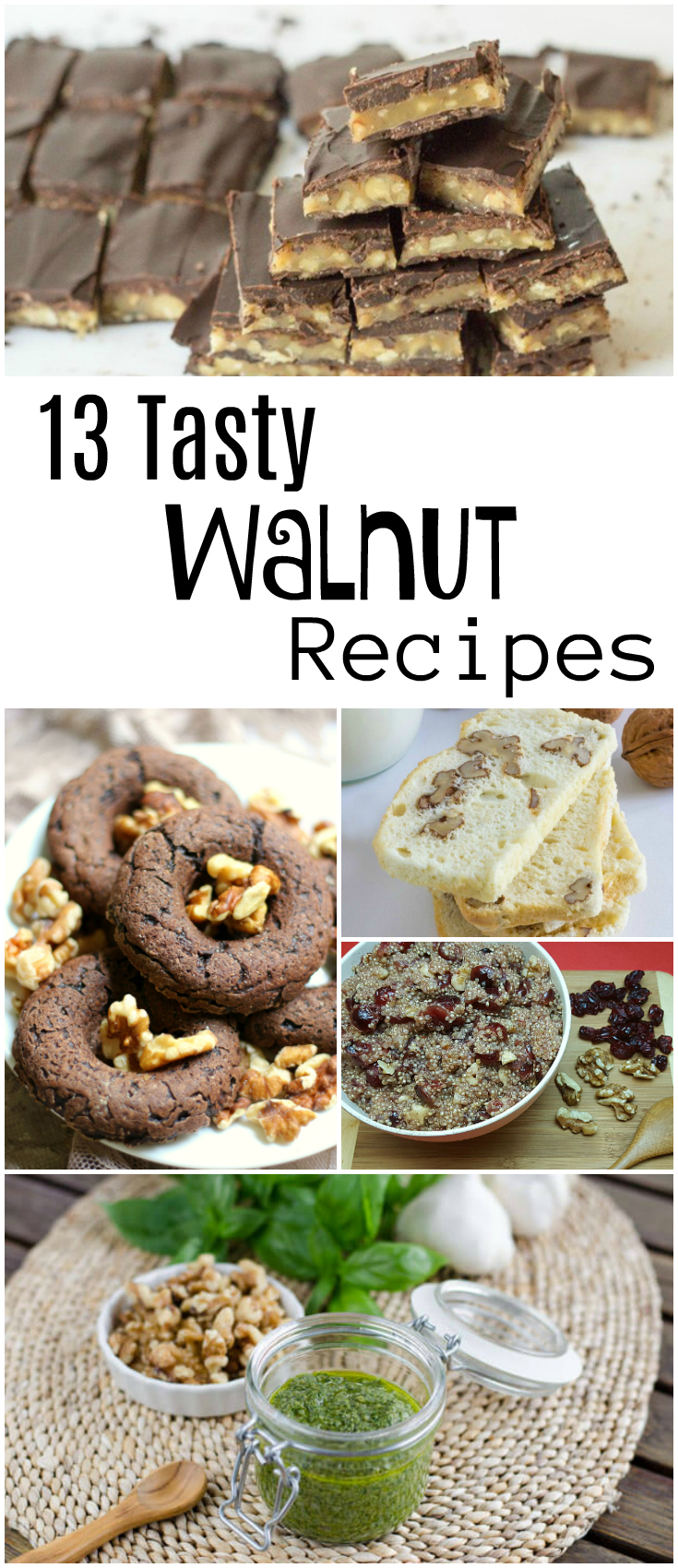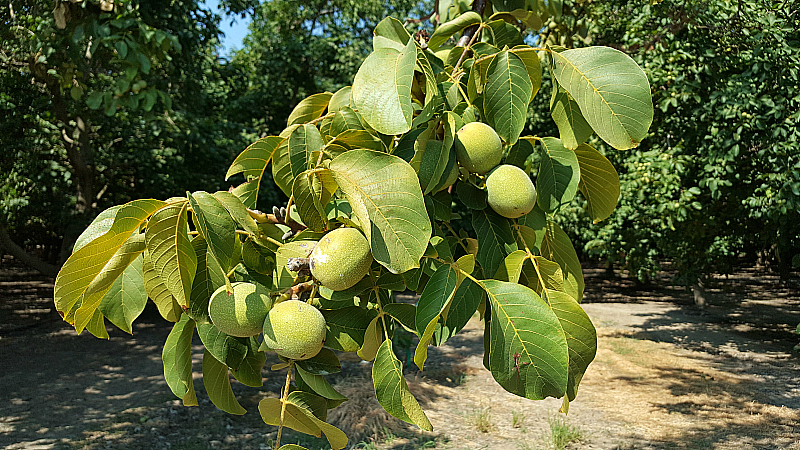 Walnut Farm Tour
When I was growing up, walnuts were a special treat.
Naturally, I jumped at the chance to go on a walnut farm tour.
My mother used a handheld walnut grinder and then added walnuts to cookies and brownies that I loved and to fruit cake that I did not love.
I still have her antique grinder and like adding walnuts to desserts, but I also use them for snacking and add them to other recipes, as well.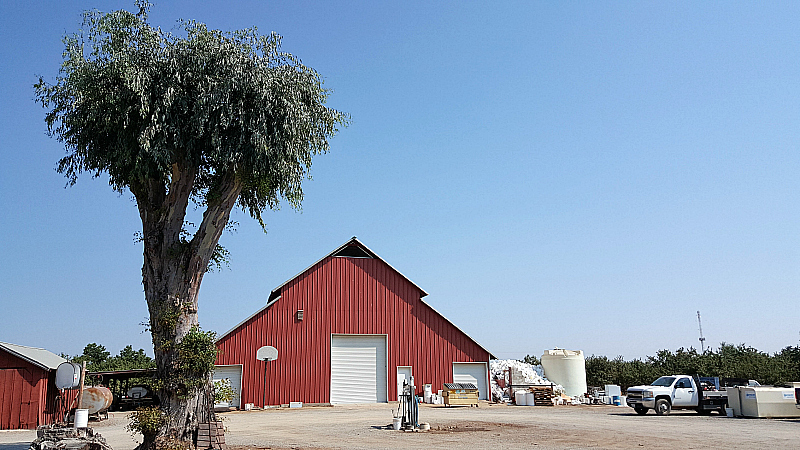 Wood Colony Nut Company is located in Modesto, California.
It's one of the many family owned walnut farms in the fertile San Joaquin Valley.
At a glance, it may look like farming is mainly manual labor, but farming takes a whole lot of brain power, too.
Scientific methods are used to make sure that walnut trees get the right amount of water at the right time and are kept disease free.
There are water canals managed by the local water district that run along this orchard.
There is also ground water below.
Since California is just coming out of a drought, water management is on everyone's mind.
They need to use enough to produce walnuts and other food and are mindful of the bigger water issues.
Since groundwater levels got low during the drought, another factor to consider is how to build that up again.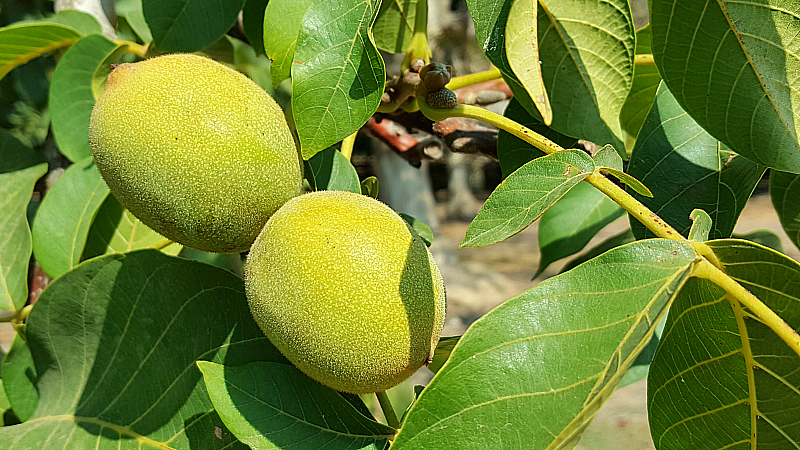 The trees were looking healthy and were full of walnuts when I was there.
It looks like it's going to be a good year for walnuts.
This farm grows a few different types of walnuts.
Two of them are what we are accustomed to eating.
There are also red walnuts that I'm told are extra buttery and delicious.
They sure are pretty!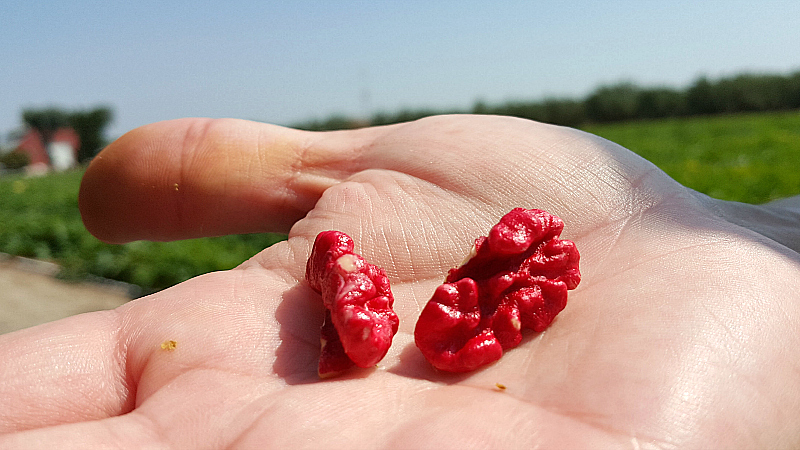 The farm tour was fun and informative.
It takes a whole lot of smarts and good luck with weather and other external factors to get a good crop of walnuts!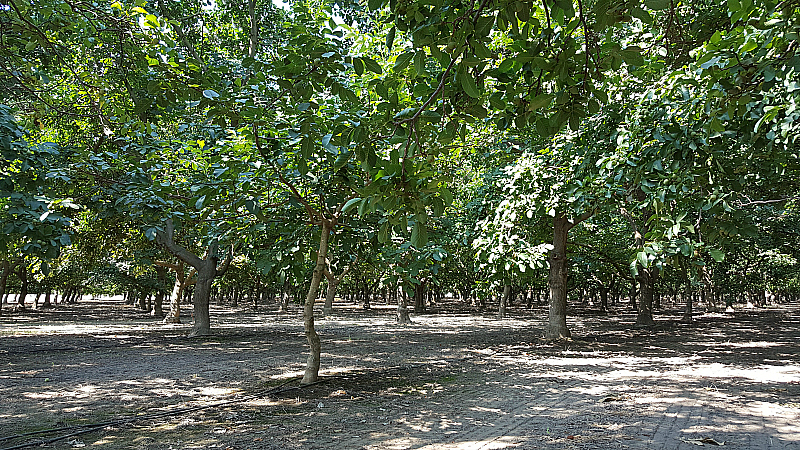 Walnut Recipe Round Up
Check out the recipes below to enjoy walnuts in new and exciting ways.
Dark Chocolate Walnut Donuts from Strength and Sunshine
Cranberry Walnut Quinoa from Mama Likes To Cook
Cinnamon Walnut Coffee Cake from An Italian In My Kitchen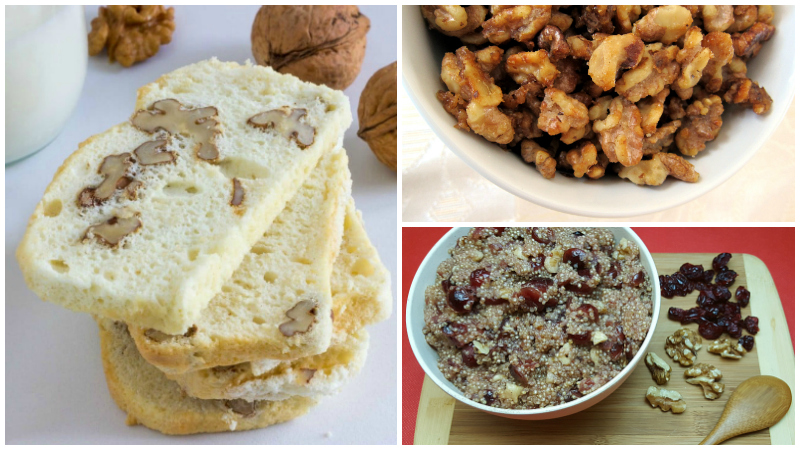 Grain Free Walnut Granola from I Heart Vegetables
Candied Walnuts from Melanie Cooks
No Bake Maple Walnut Oat Bites from Two Healthy Kitchens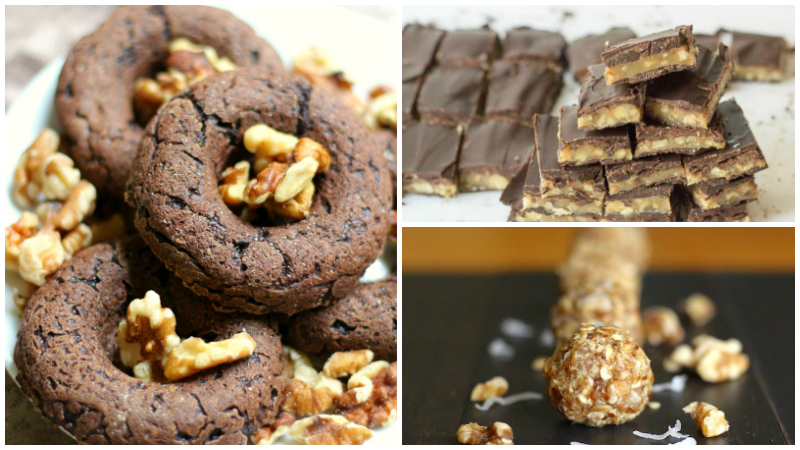 Buttery Walnut Toffee from Joy Filled Eats
Walnut Crescent Cookies from Living Sweet Moments
Walnut Biscotti from Happy Foods Tube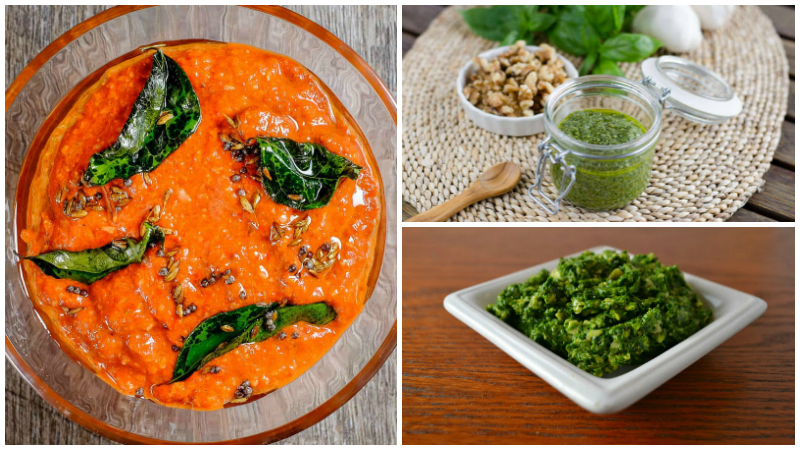 Spinach and Walnut Pesto from Hot Eats and Cool Reads
Walnut Red Pepper Chutney from The Delicious Crescent
Roasted Garlic Walnut Pesto from Cook Eat Paleo
Cranberry Walnut Pinwheels from Mama Likes To Cook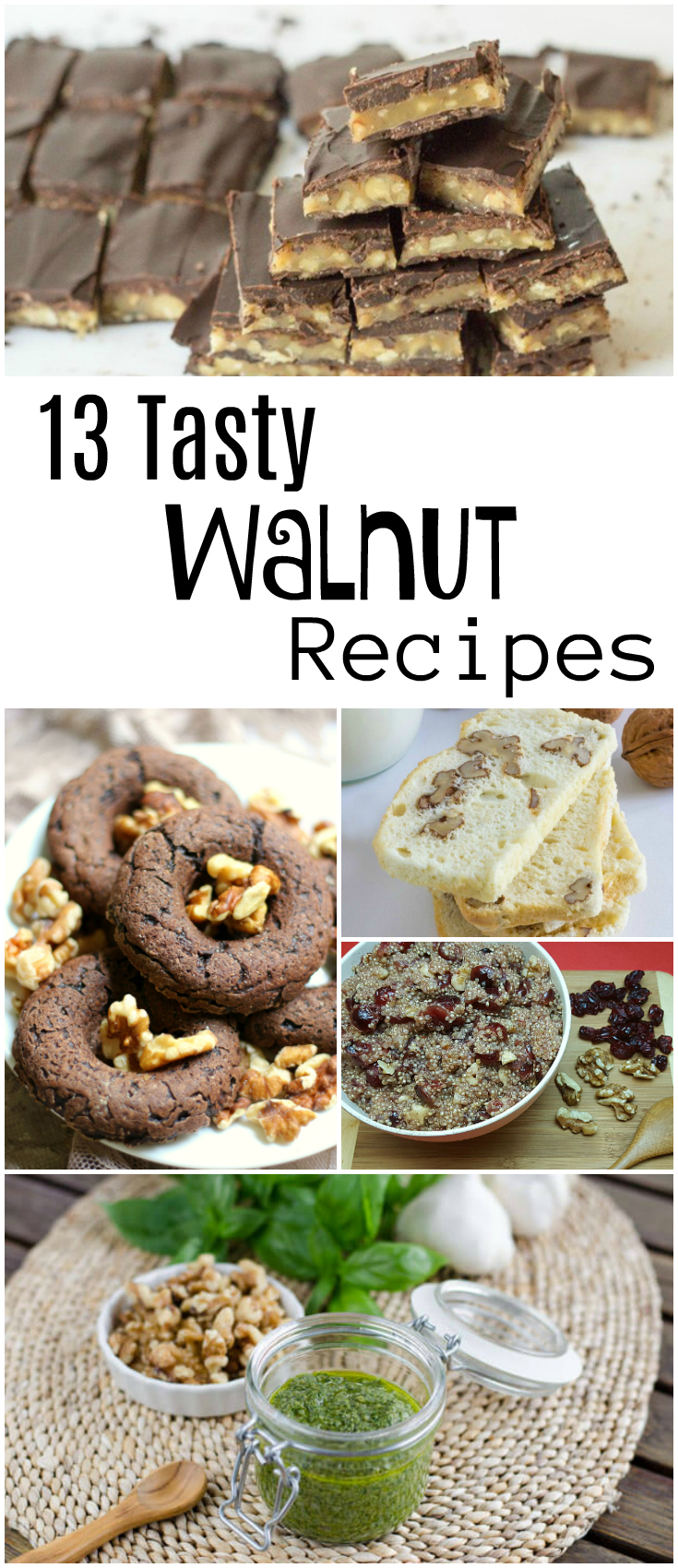 More from Mama Likes To Cook
Check out the rest of my vegetarian recipes, so you can get more great ideas for baking, cooking, blending and juicing.
California Farm Tours
Breweries in California
Wineries in California
Shopping Tips
For a beautiful assortment of kitchen necessities and food gifts for the whole family, check out the deals at these online stores.
Are you ready to have some delicious fun in the kitchen?