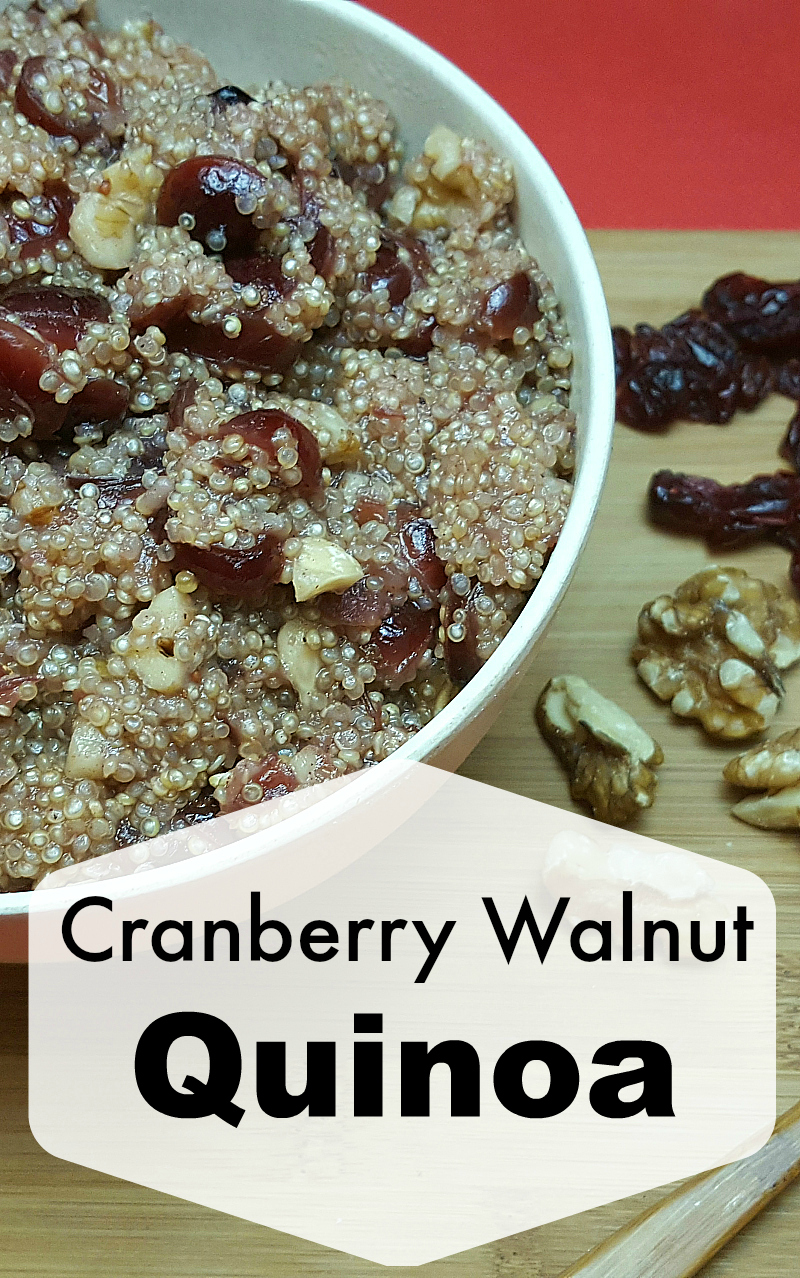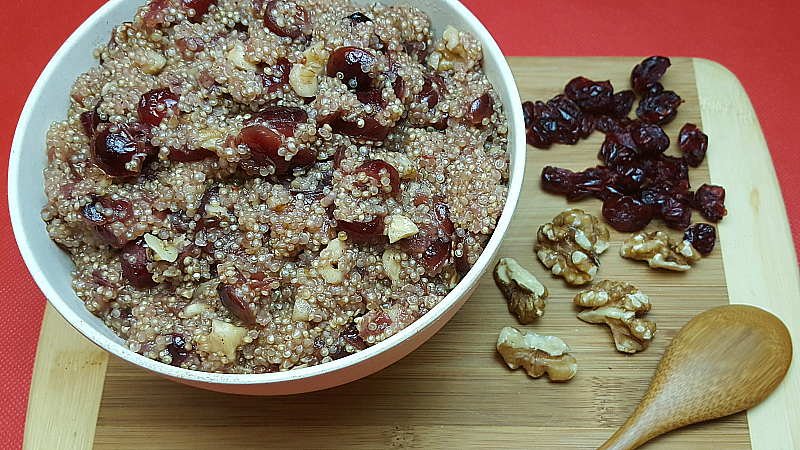 Satisfied is how I feel, when I eat this cranberry walnut quinoa. The dish is flavorful and packed with nutrition.
Quinoa is definitely not something that I ate when I was growing up. However, these days this seed makes regular appearances on my dinner table.
It has become a pantry staple, so I always keep it on hand.
The dish is versatile and works well with different flavors. It is also a good source of protein and other nutrients.
Cranberry Walnut Quinoa is a simple side dish with a lot of flavor. You can also serve it for breakfast. I enjoy it both hot and cold.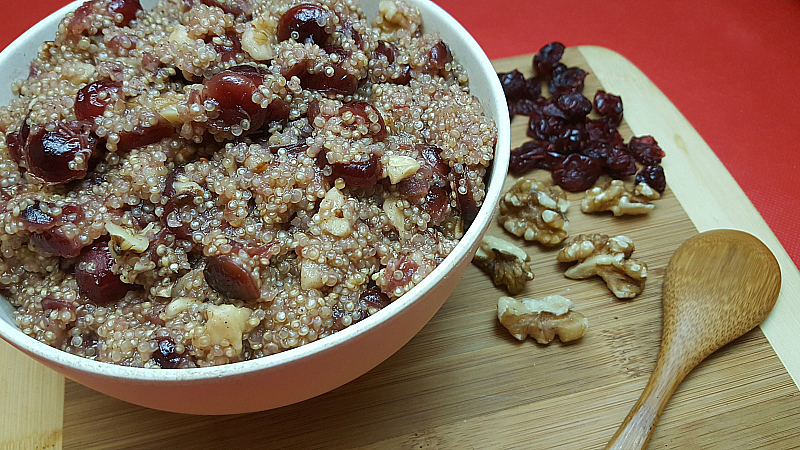 Cranberry Walnut Quinoa Recipe
Ingredients:
3 cups Water
1 cup Dried Cranberries
1 T Olive Oil
1/4 t salt
1 1/4 cup Quinoa (8 oz. package)
1/2 cup walnuts, chopped
1/2 t Cinnamon
Instructions:
Put water, cranberries, olive oil and salt in a medium sauce pan.
Bring to a boil.
Add quinoa.
Reduce heat to low and cover.
Stirring occasionally, cook for 15-20 minutes until liquid is absorbed.
Remove from heat.
Stir in walnuts and cinnamon.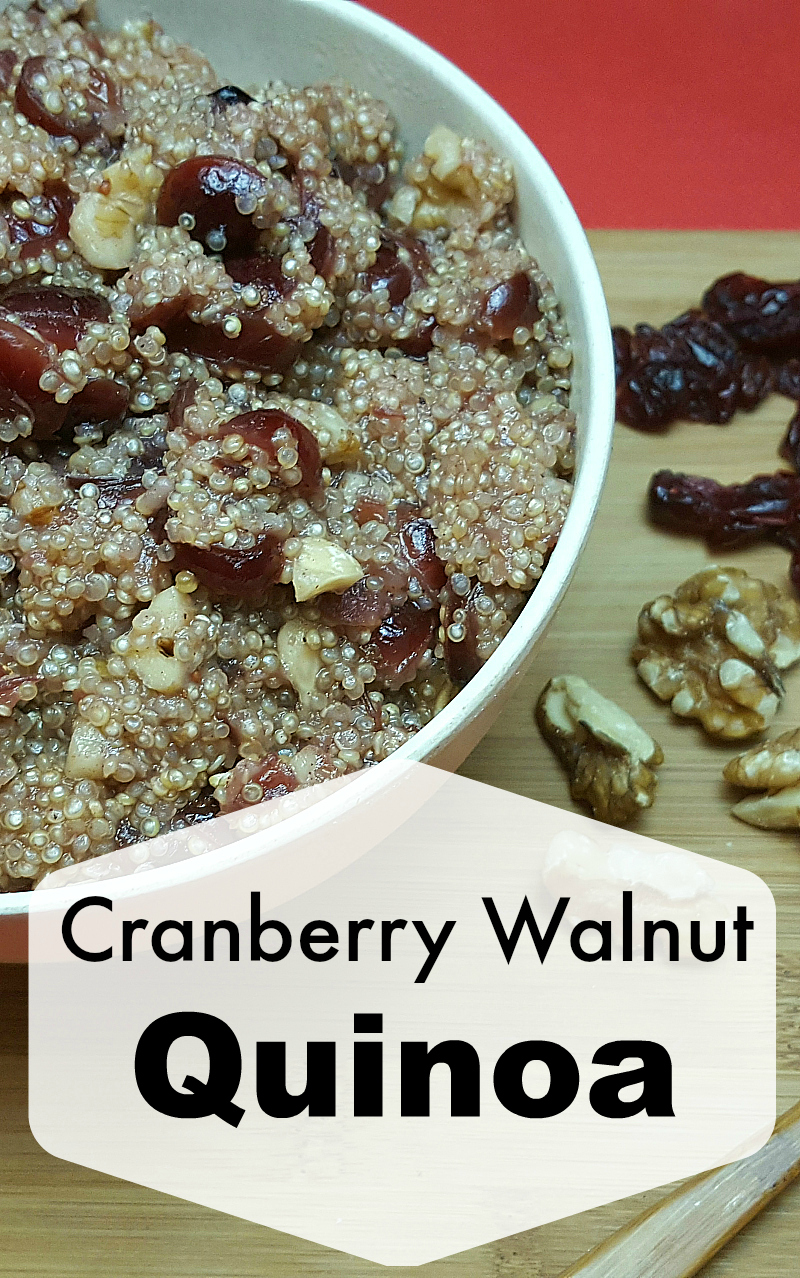 Check out my other vegetarian recipes, so you can get more kitchen inspiration. Then, make your own feel good food!