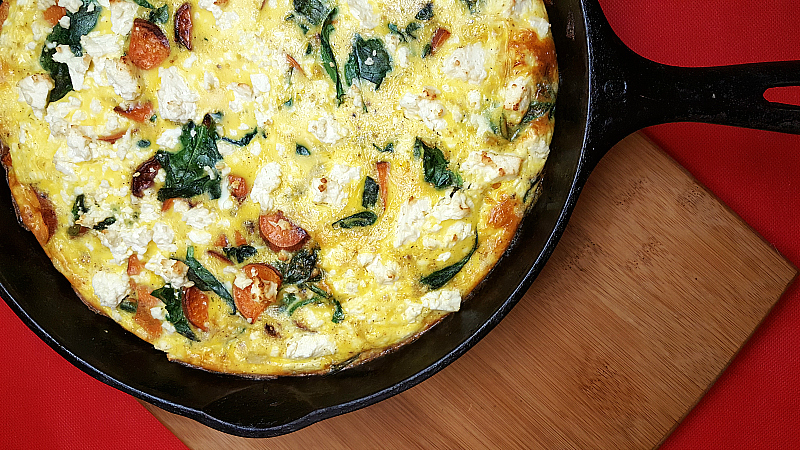 A frittata (aka crustless quiche) is a versatile dish that can be served for breakfast, brunch, lunch or dinner. You can eat it at home or take it to a potluck, party or holiday celebration.
This frittata is made with protein rich eggs and nutritious sweet potatoes and spinach. It can be a meal all by itself.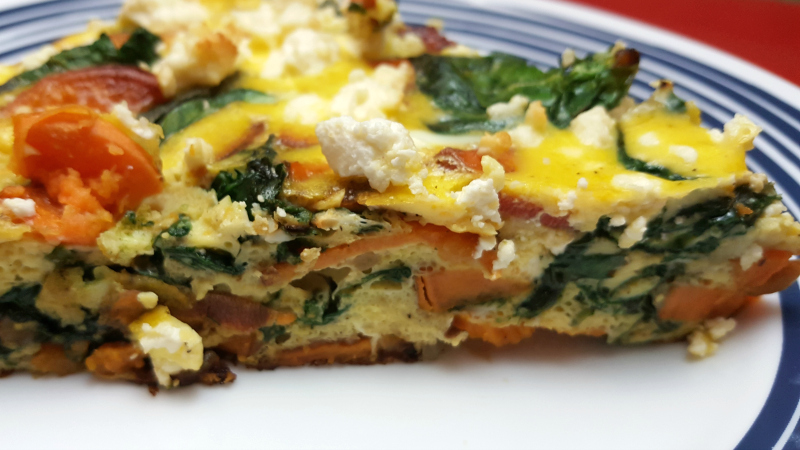 With a dozen eggs in the 10 inch frittata, it will feed 6-8 people. If you don't finish it right away, you can wrap it up and store it in the refrigerator. It can be eaten hot or cold.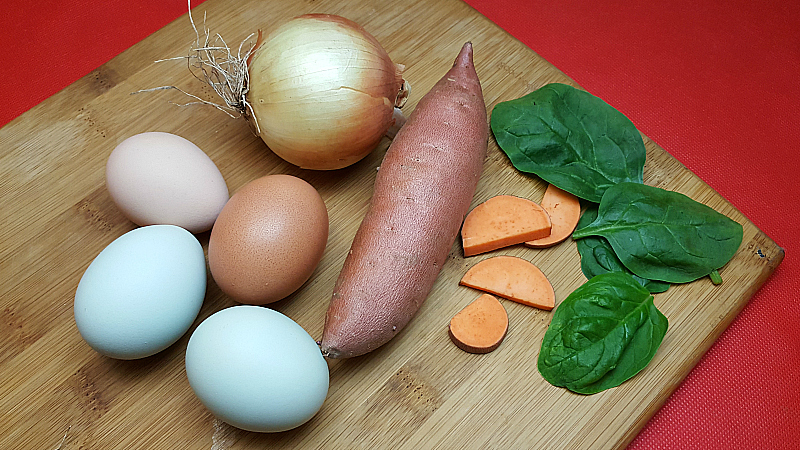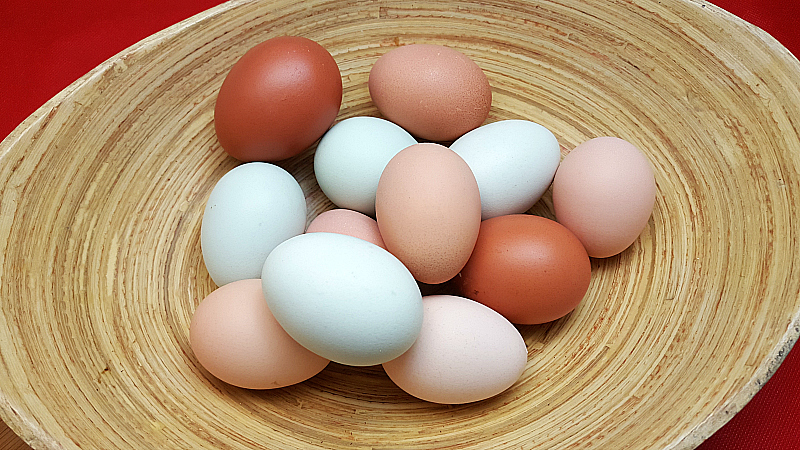 Sweet Potato and Spinach Frittata
Heat oven to 350
Ingredients:
12 Eggs
1/2 cup Milk
1/4 t Salt
1/4 t Black Pepper
4 cups Sweet Potatoes, thinly sliced or chopped
1 medium Onion, chopped
2 cloves Garlic, chopped
3 T Olive Oil
2 cups Spinach
1 cup Feta Cheese, crumbled
Instructions:
In a mixing bowl, whisk together eggs, milk, salt and pepper.
Heat olive oil on high in a 10″ cast iron skillet. Add sweet potato, onion and garlic. Reduce heat to medium and cook for 5-7 minutes until sweet potatoes are tender and onions are translucent.
Add spinach and saute briefly until wilted.
Reduce heat to low and pour the egg mixture to the pan. Sprinkle feta cheese on top.
Transfer the pan to the pre-heated oven and bake for 25-30 minutes until cooked through.