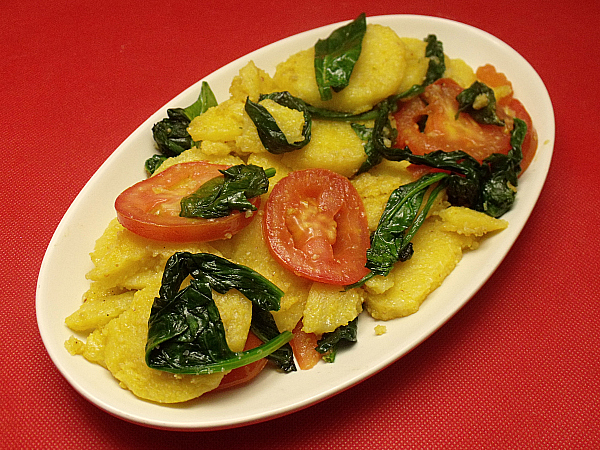 This is a simple dish that can be prepared in less than 10 minutes including prep and cook time. It can be served as a side dish with a meal or by itself.
Polenta with Spinach and Tomato
Ingredients:
18 oz. pkg Traditional Polenta
Olive Oil
1/3 bunch Spinach
1 Tomato
Salt to taste
Instructions:
Drain polenta and slice into 1/4 inch thick pieces. Wash spinach and pat it dry. Slice tomato.
Heat a couple tablespoons of olive oil in a skillet. When oil is hot, add polenta in a single layer. Flip after about a minute.
Add spinach and tomato, stirring gently without breaking up the polenta slices. Cook for 2 to 3 minutes. Salt to taste.