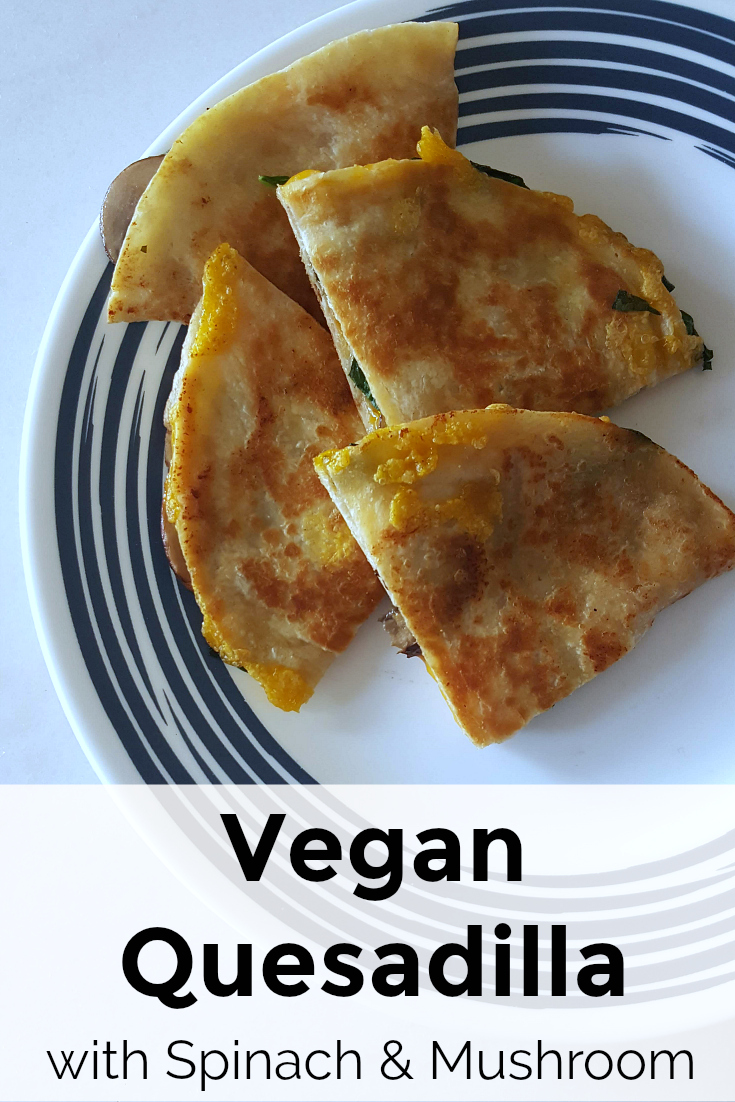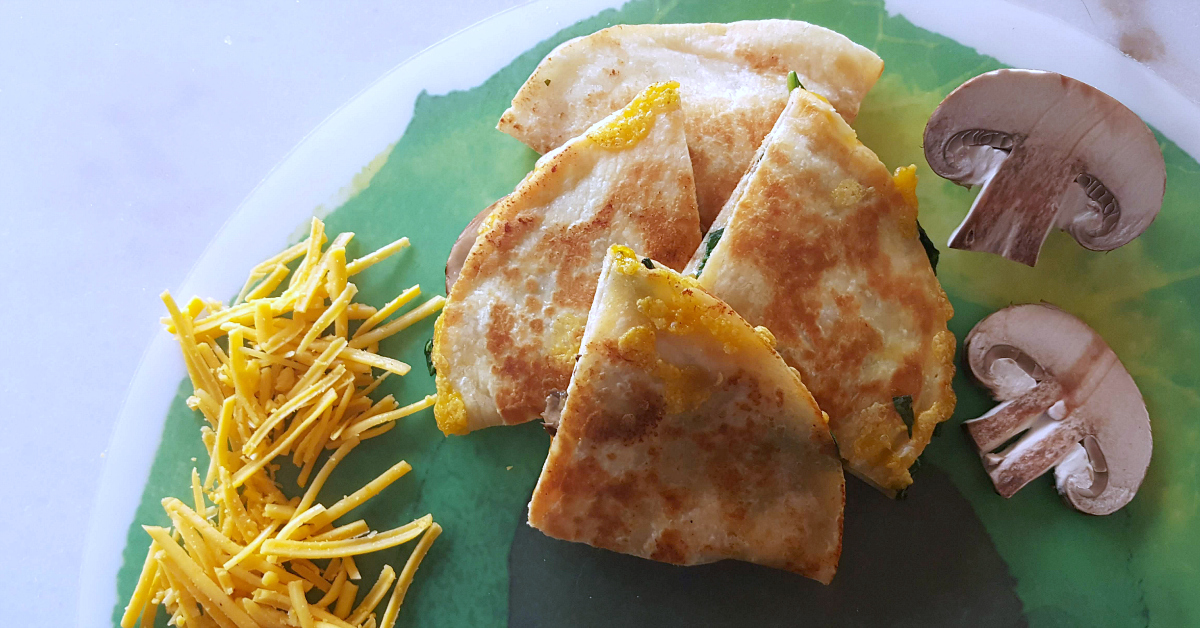 A vegan quesadilla quesadilla? Yes! When you follow this recipe, it can be just as melty and just as good as one made with dairy.
Over the years, I have tried a wide variety of non-dairy cheese products. Some are good and some have left me disappointed.
I was really excited, when I tried Daiya's Cheddar Style Shreds. They melt perfectly and have the gooey texture of regular cheese. Dairy-free folks and dairy lovers will be satisfied with the taste and texture.
This recipe uses the vegan cheese along with two staples that I usually have on hand, spinach and baby bella mushrooms. They cook quickly, so they'll ready by the time the shreds are melted.
You can eat it as is or top it with salsa or guacamole.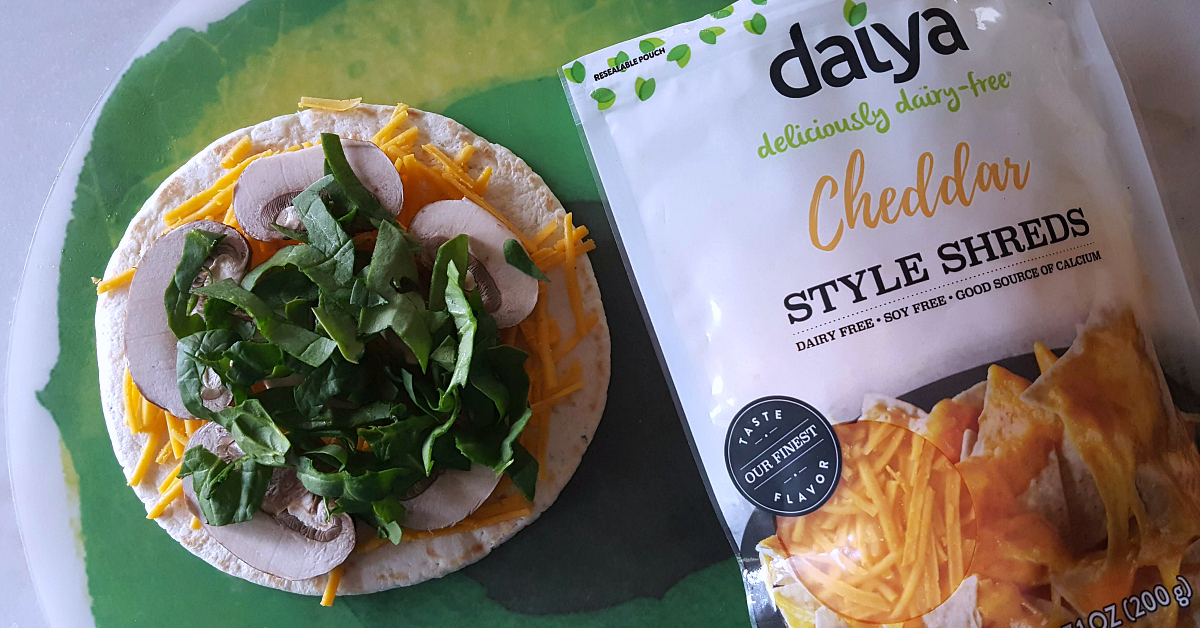 Vegan Quesadilla Recipe
Ingredients:
Tortillas
Daiya Shreds
Sliced Baby Bella Mushroom
Chopped Spinach
Vegan Butter
Instructions:
Stack your quesadilla in this order: tortilla, Daiya Shreds, mushrooms, spinach, Daiya Shreds, tortilla.
Put a small amount of butter in a cast iron pan and turn heat on to high. When pan is hot and butter melts, put quesadilla in pan.
Reduce heat to low. Then, turn quesadilla over when browned. Add more butter before flipping, if needed.
Remove from pan, after both sides are browned and vegan cheese is melted.
Slice into wedges and serve immediately.