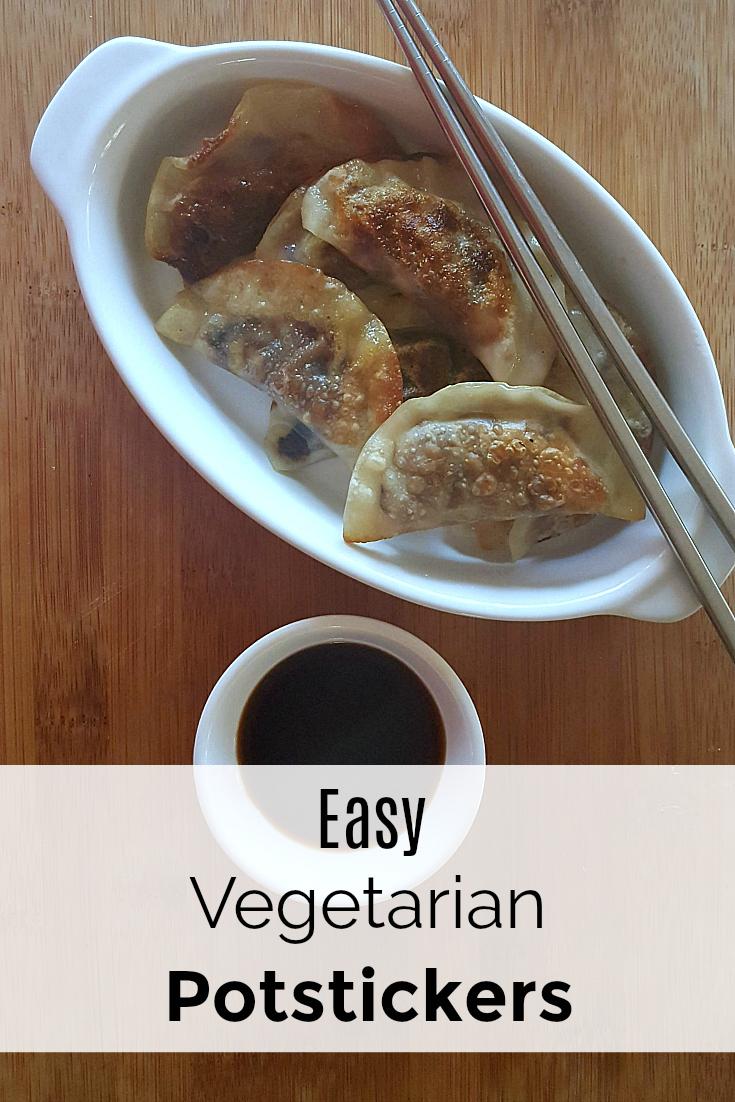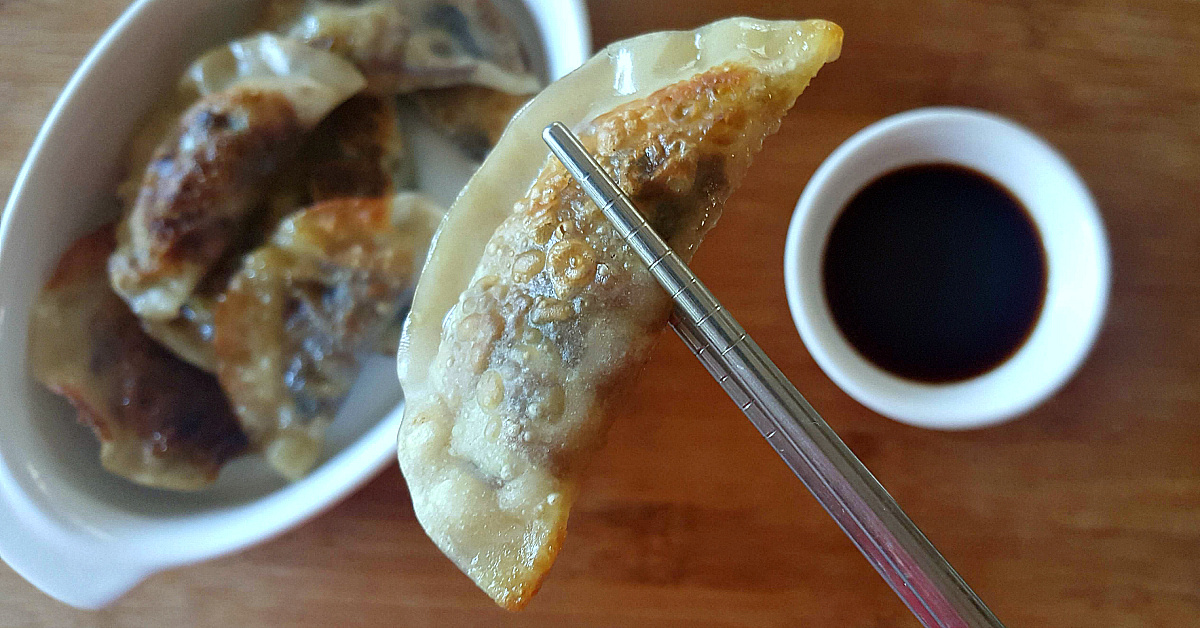 I'm so excited that I learned how to make easy vegetarian potstickers at home!
And, yes, they are also vegan.
The recipe is simple to make, even if you haven't ever cooked anything like this before.
My whole family loves potstickers and I buy frozen ones regularly.
For some reason, I thought they would be hard to make, but I was wrong.
I was a little slow for the first couple dumplings that I assembled, but I quickly got the technique down.
Now, I'm speedy and can get a potsticker meal prepped, cooked and on the table fast.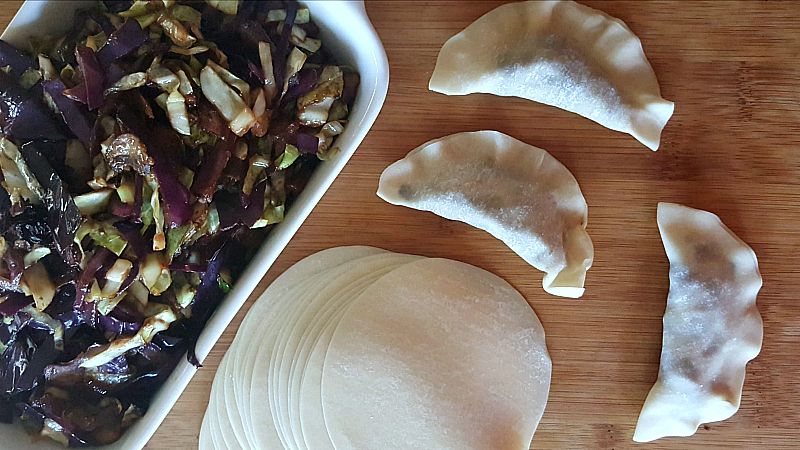 You can make your own wrappers from scratch, but then this wouldn't be a quick or easy dish.
The store bought thin round wrappers are budget friendly and contain the same simple ingredients as homemade would.
I purchased Nasoya brand wrappers this time, but have also used other brands I like.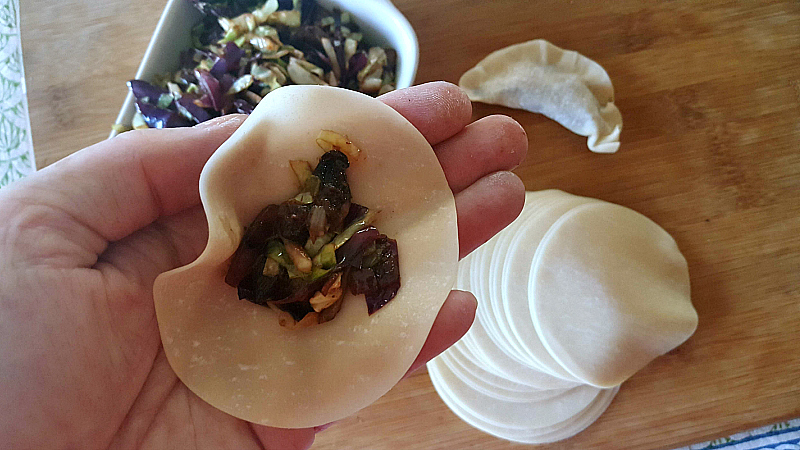 When you are filling the dumplings, you'll want to make sure you don't overfill.
There needs to be plenty of space around the filling to get a good seal.
Otherwise, your potstickers will lose their filling when you cook them.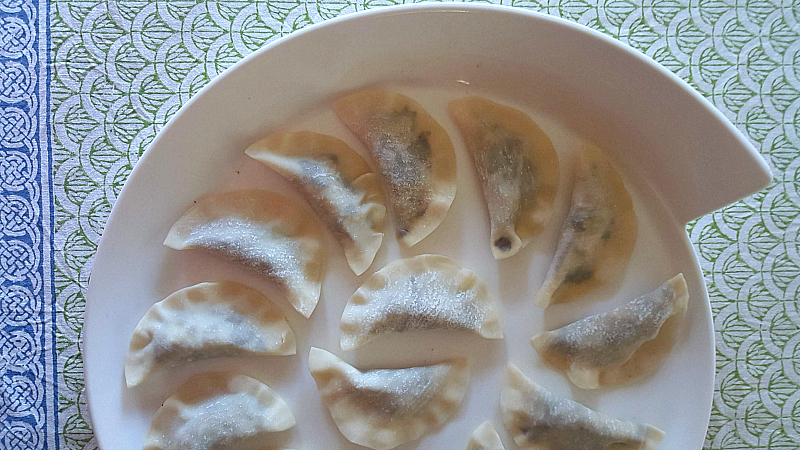 As I fill and seal the potstickers, I arrange them on a platter so that none of them are touching.
This way they won't stick together before I get them cooked.
I hope you enjoy making this recipe at home.
My family loves it, when it's potsticker night!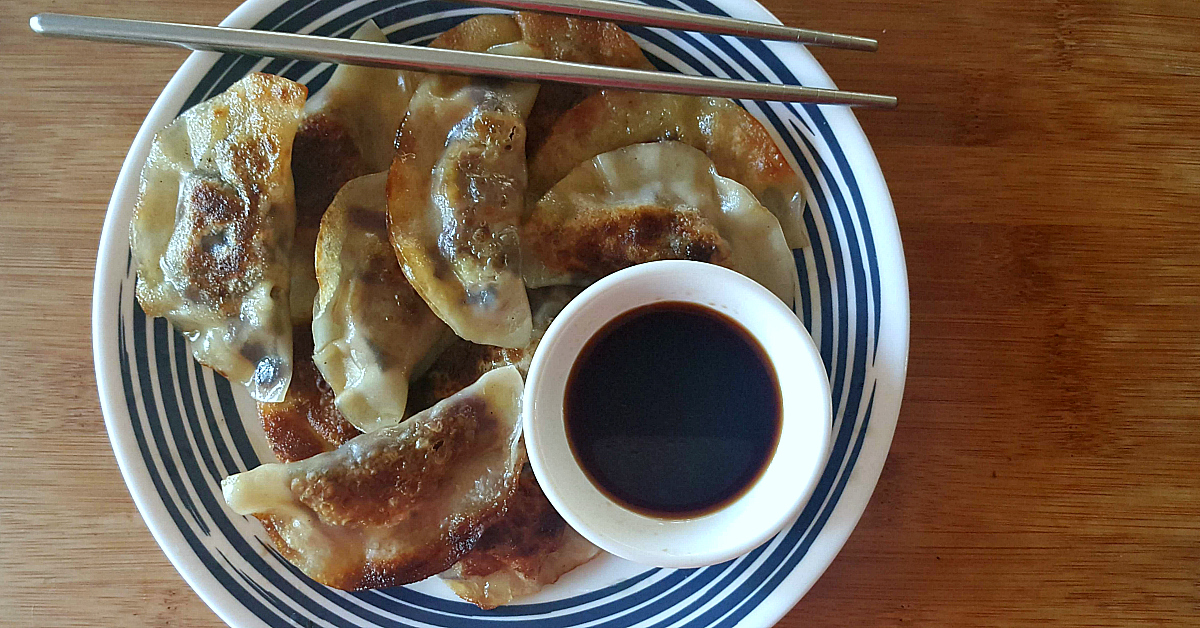 Easy Vegetarian Potstickers
Ingredients:
1 pkg. Round Wraps (Potsticker wraps, gyoza dumpling wraps)
2 T Cooking Oil
1 medium Onion, chopped
2 cups Shredded Cabbage (green, red or a combination of both)
1 cup Mushrooms, chopped
1 T Garlic Paste (or 3 cloves garlic, minced)
1 t Ginger Paste (or fresh minced ginger)
1 T Soy Sauce
1/4 cup Water
Instructions:
Prepare: Heat 1 T of oil in a skillet and cook the onion until tender. Add the cabbage, mushrooms, garlic and ginger and cook for about 5 minutes. Stir in soy sauce and remove from heat.
Fill: Spoon a small amount of the filling in a wrap and fold in half like a taco. Dip your finger in the water and dab it around the edge of the wrap to make it sticky. Pinch the edges to completely seal the filling inside.
Fry: Heat 1 T oil in a skillet and add the potstickers to the pan in a single layer. Quickly brown one side and then flip to brown the other.
Steam: Turn off the burner. Add water to the pan and cover with a lid for 3-5 minutes.
Repeat: Fry and steam the potstickers in batches until all are cooked.
Serve: Enjoy with soy sauce or another dipping sauce.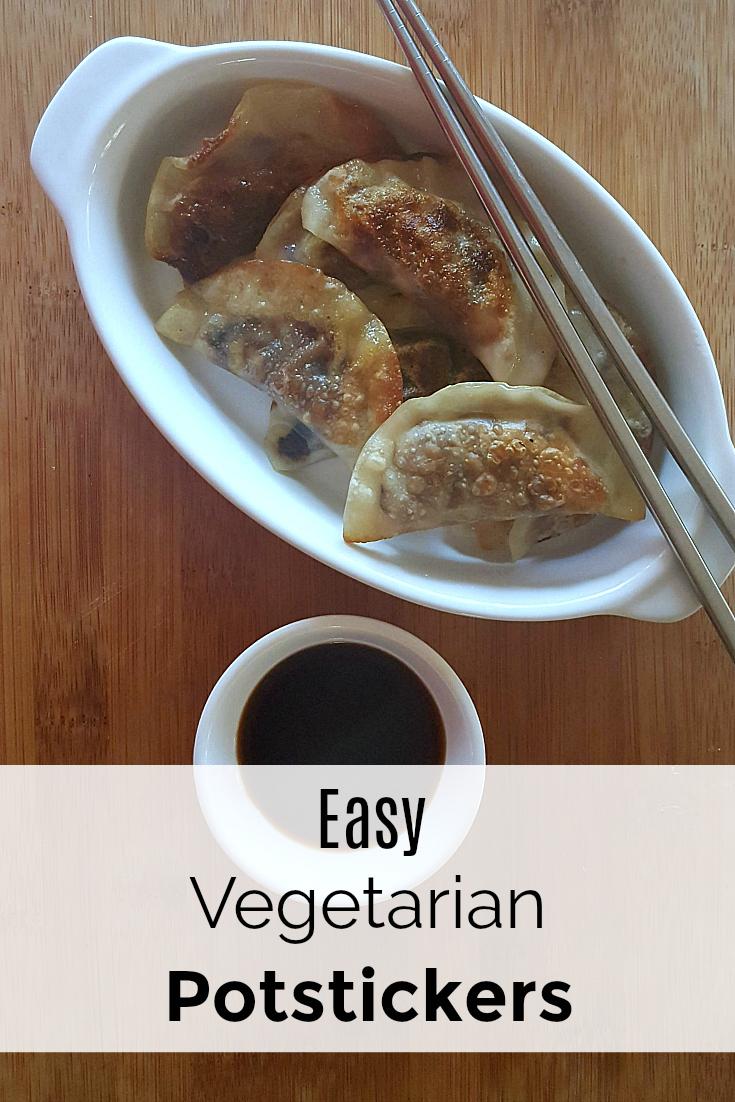 More from Mama Likes To Cook
Check out the rest of my vegetarian recipes, so you can get more great ideas for baking, cooking, blending and juicing.
Dried Mushrooms
Shopping Tips
For a beautiful assortment of kitchen necessities and food gifts for the whole family, check out the deals at these online stores.
Are you ready to have some delicious fun in the kitchen?