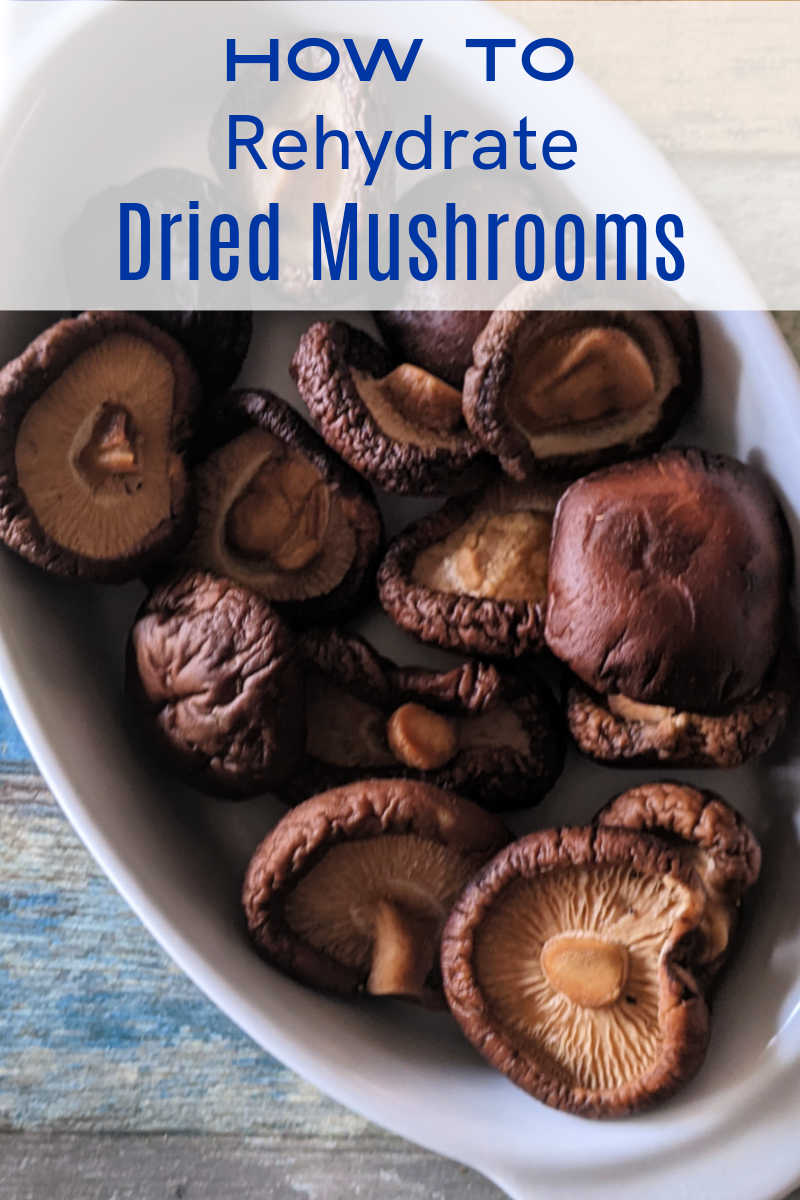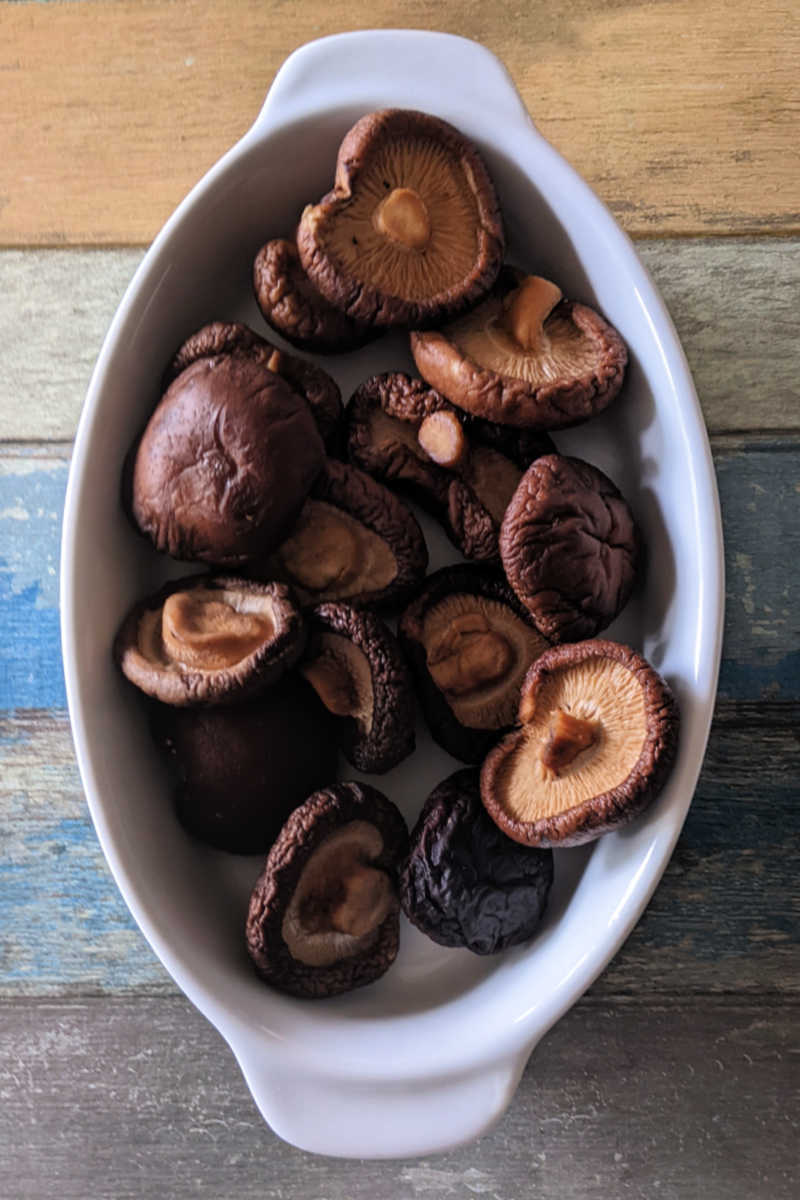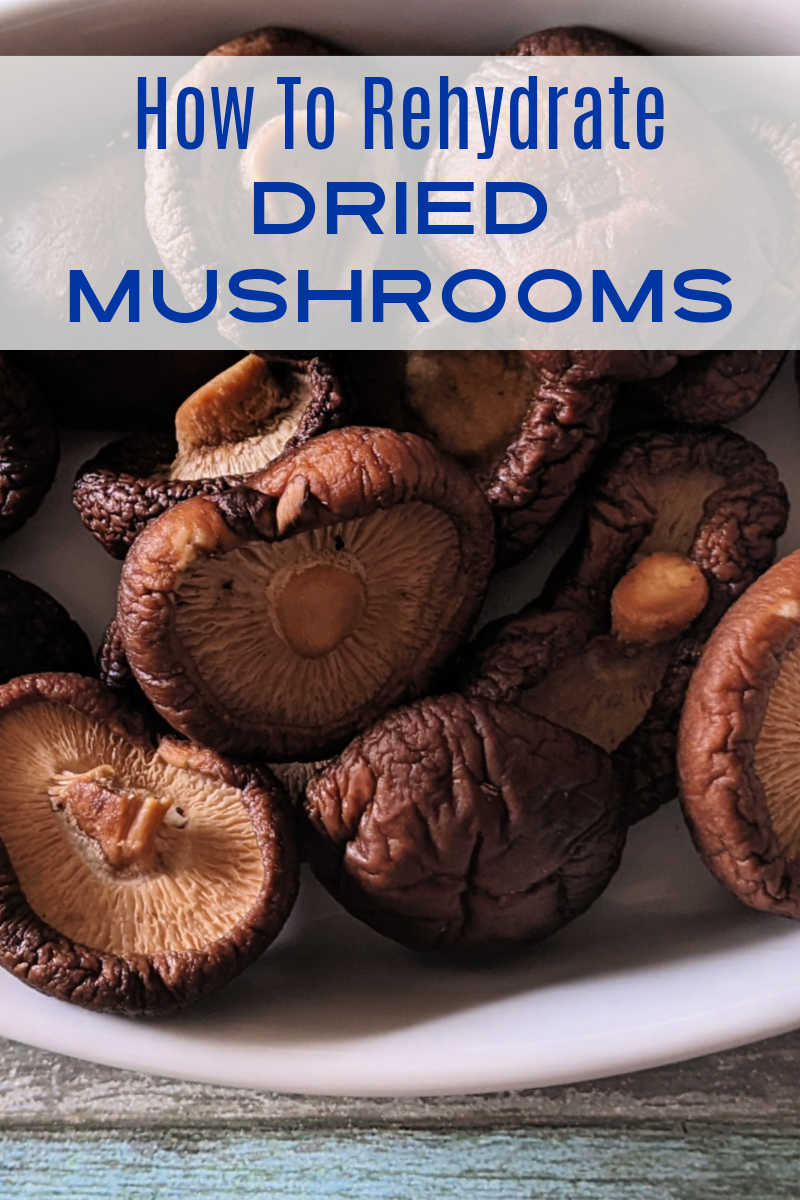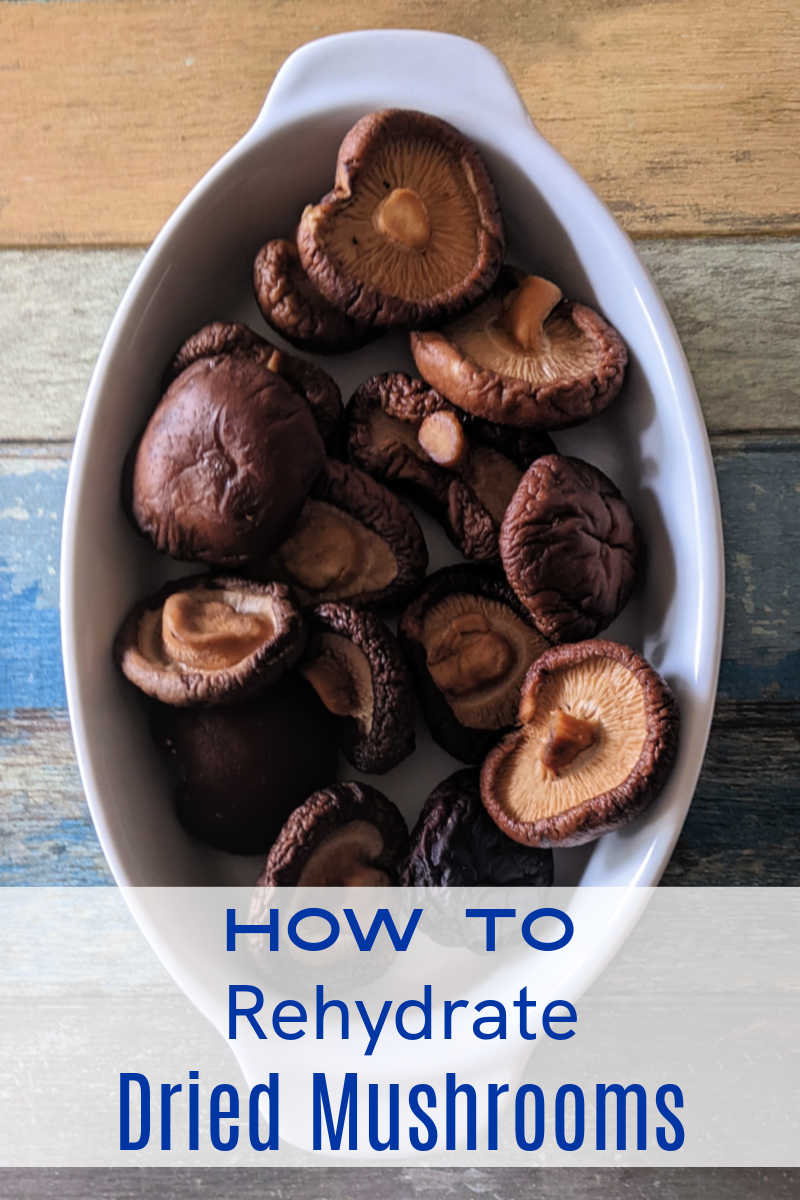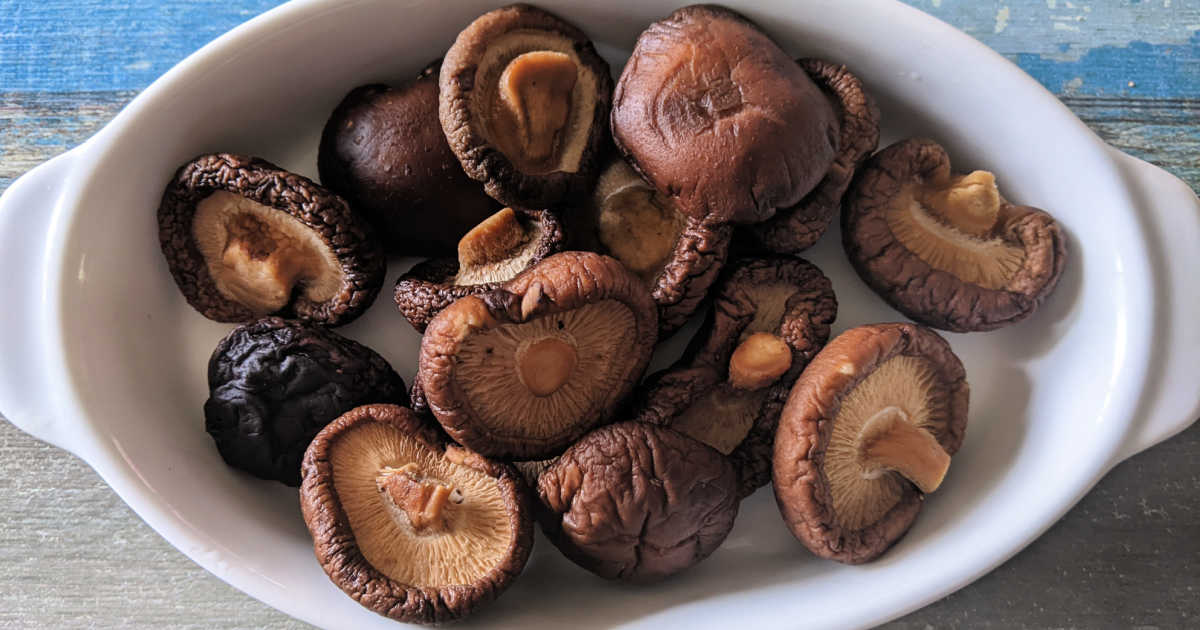 Learn how to rehydrate dried mushrooms, so you can make good use of this delicious pantry staple with umami flavor.
Fresh mushrooms are great, but I don't always have them on hand and ready to use.
It is good to have a shelf stable alternative in my pantry, so I can enjoy mushrooms anytime.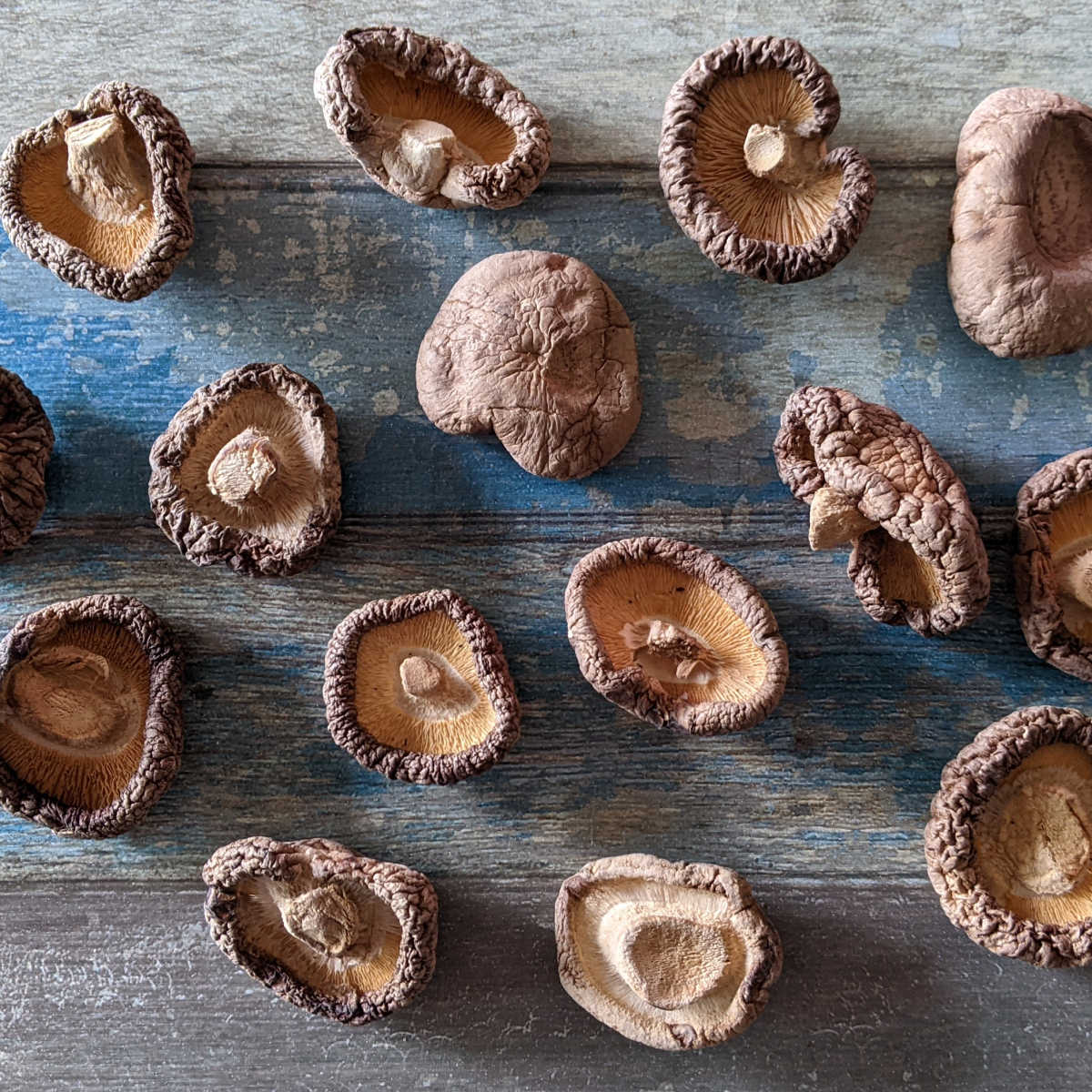 Are Rehydrated Mushrooms The Same As Fresh?
Rehydrated mushrooms are delicious, but the are not exactly the same as fresh.
The earthy flavor of rehydrated mushrooms is good, but the texture is different.
Fresh mushrooms are lighter and more airy, while the rehydrated ones are chewy.
I like adding fresh raw mushrooms to a salad or will serve with ranch or another dip.
Rehydrated mushrooms are great to use for cooking.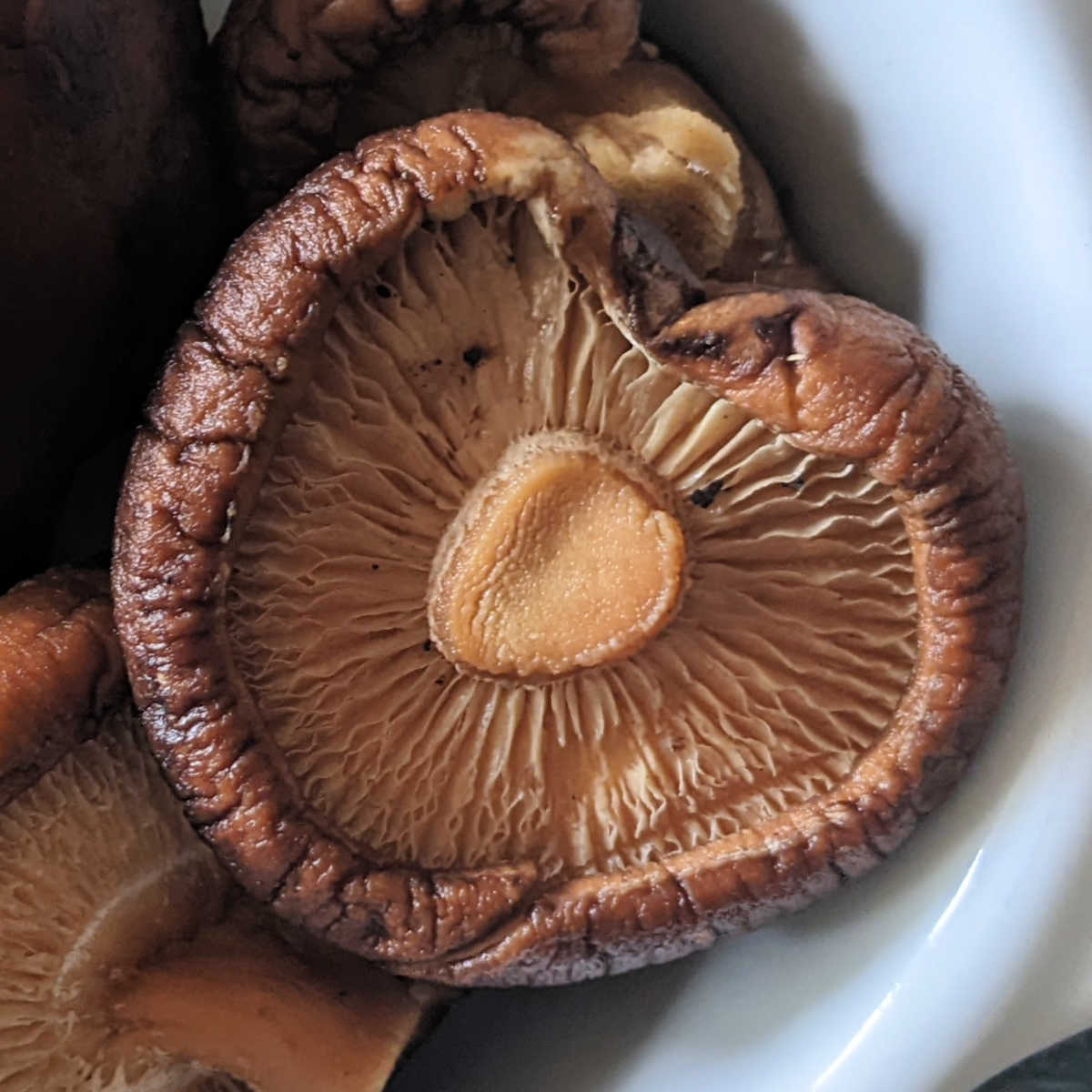 How To Use Mushrooms That Have Been Rehydrated
Rehydrated mushrooms can be the star of a dish or you can add them to other foods for some extra flavor.
It is easy to add them to an omelet, stir fry, pasta dish or soup.
They can be added whole or you can slice or dice them.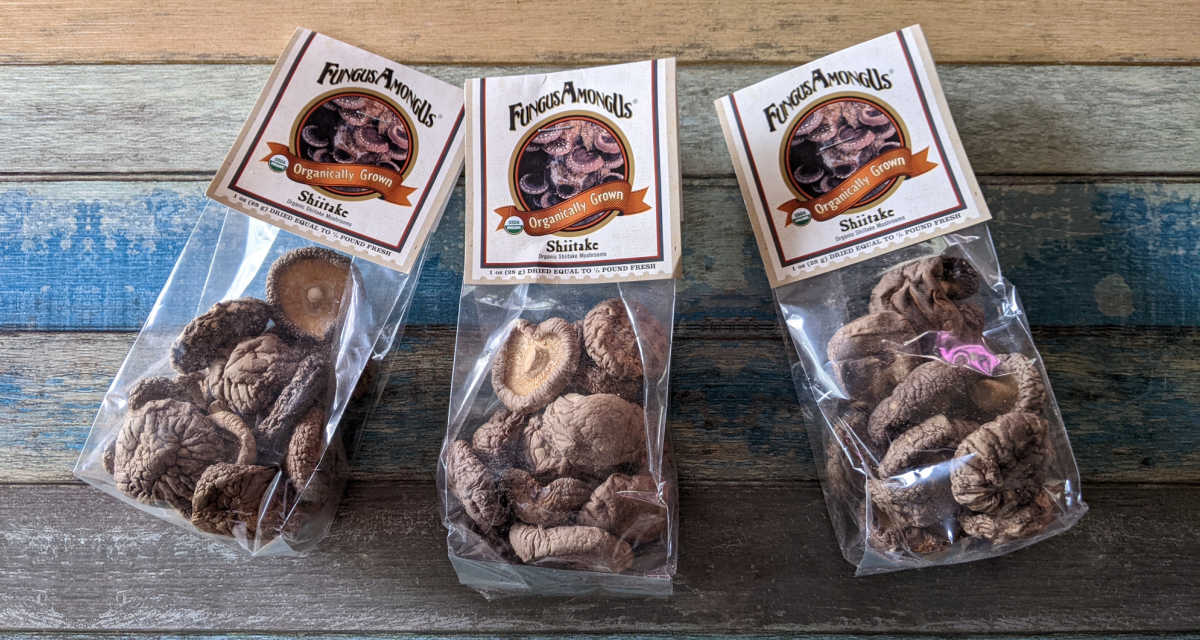 What Kind of Mushrooms Are Available Dried?
I used organic shitake mushrooms this time, but there are a wide variety of dried mushrooms available.
Choose whichever ones your family likes or take a chance and try something new.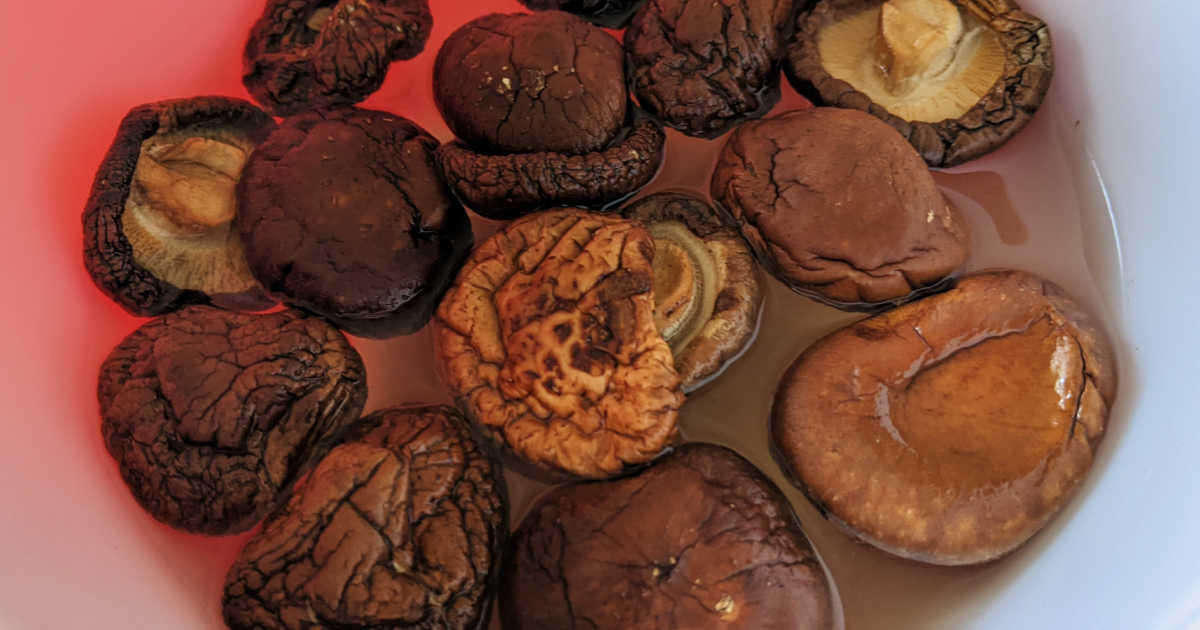 Can I Use The Liquid After The Mushrooms Are Rehydrated?
Yes!
Save the leftover liquid, so that you can use it as stock for soups, stews and sauces.
It can be stored in the refrigerator or frozen, if you aren't going to use it right away.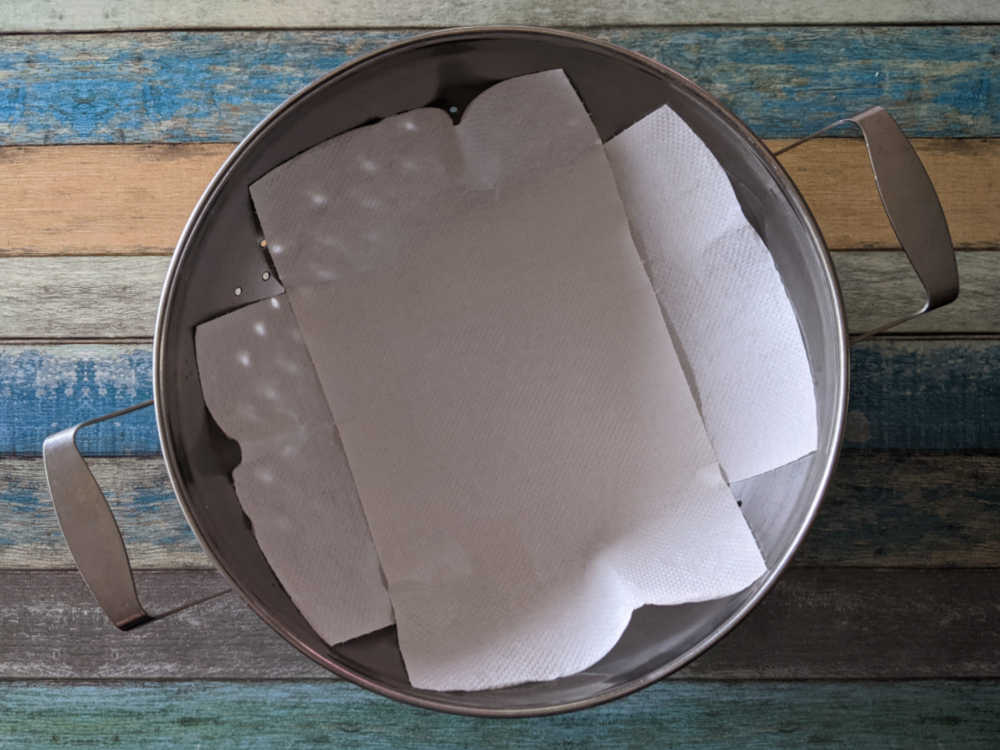 Can I Rehydrate Mushrooms Without Cheesecloth?
Yes.
Cheesecloth works great when you are straining the excess liquid from your rehydrated mushrooms, but it isn't necessary.
A coffee filter can be used as an alternative, if you'd like.
Or, as you can see from my photo, paper towel can be used as well.
Bamboo paper towels that don't leave a fuzzy residue on windows or glassware are also a good choice for straining mushrooms.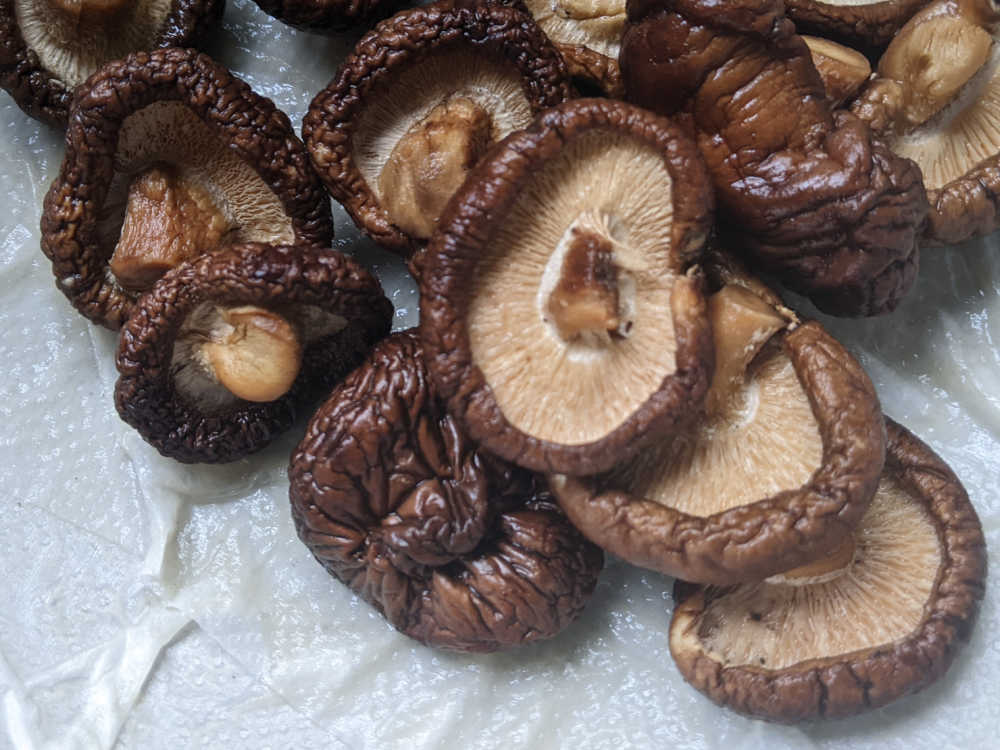 How To Store Dried Mushrooms
Dried mushrooms keep best, when stored in a cool dry place.
I keep a stockpile of them in my pantry to use throughout the year.
They are great to keep on hand, so you can still enjoy umami flavor when you don't have fresh mushrooms available.
Once they are rehydrated, they are best when used immediately.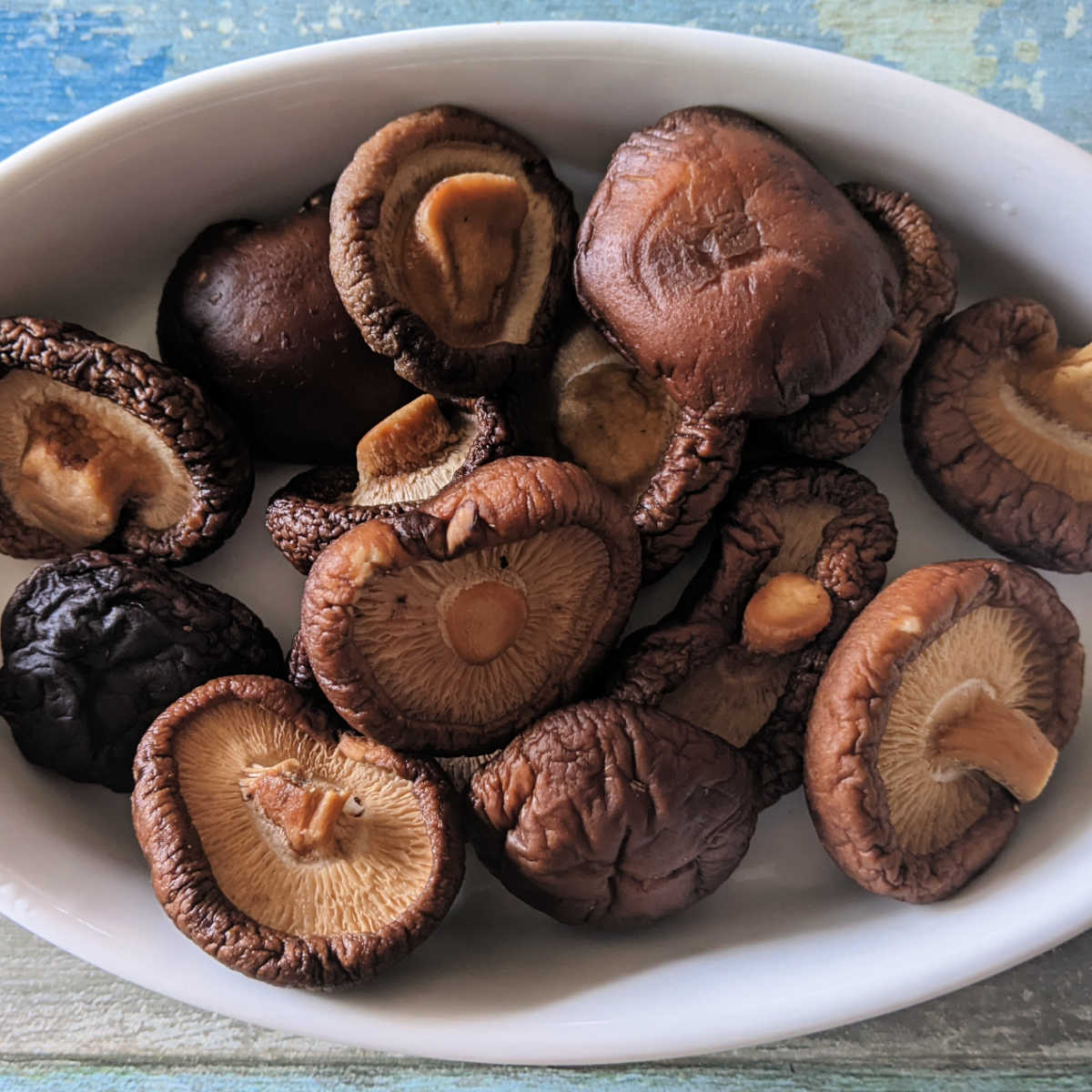 How To Rehydrate Dried Mushrooms
Prep Time: 5 minutes
Total Time: 35 minutes
Ingredients
Dried Mushrooms
Hot Water
Supplies
Glass Bowl (or another made from non-reactive material)
Colander
Cheesecloth or Paper Towel
Instructions
1) Place dried mushrooms in a bowl and pour hot water over them.
2) Soak for approximately 30 minutes, so that the mushrooms become soft. Time will vary a bit depending upon the mushrooms you are using.
3) Line a colander with cheesecloth, a paper towel or coffee filter. Pour the mushrooms into the colander, so the liquid flows through and the mushrooms remain. Save the liquid to use as stock, if you want.
4) Pat dry and use as you'd like.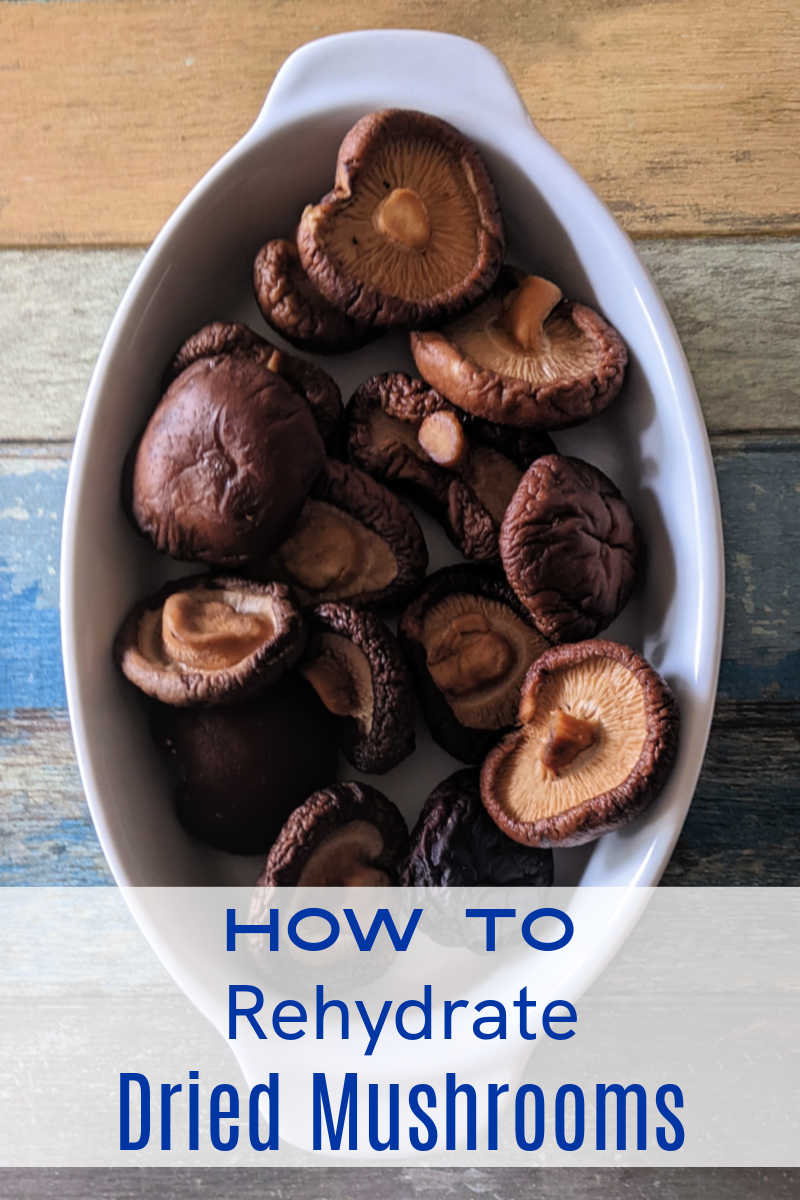 More from Mama Likes To Cook
Check out the rest of my vegetarian recipes, so you can get more great ideas for baking, cooking, blending and juicing.
Dehydrated Food Recipes
Shop Now
For a beautiful assortment of kitchen necessities and food gifts for the whole family, check out the deals at these online stores.
Are you ready to have some delicious fun in the kitchen?