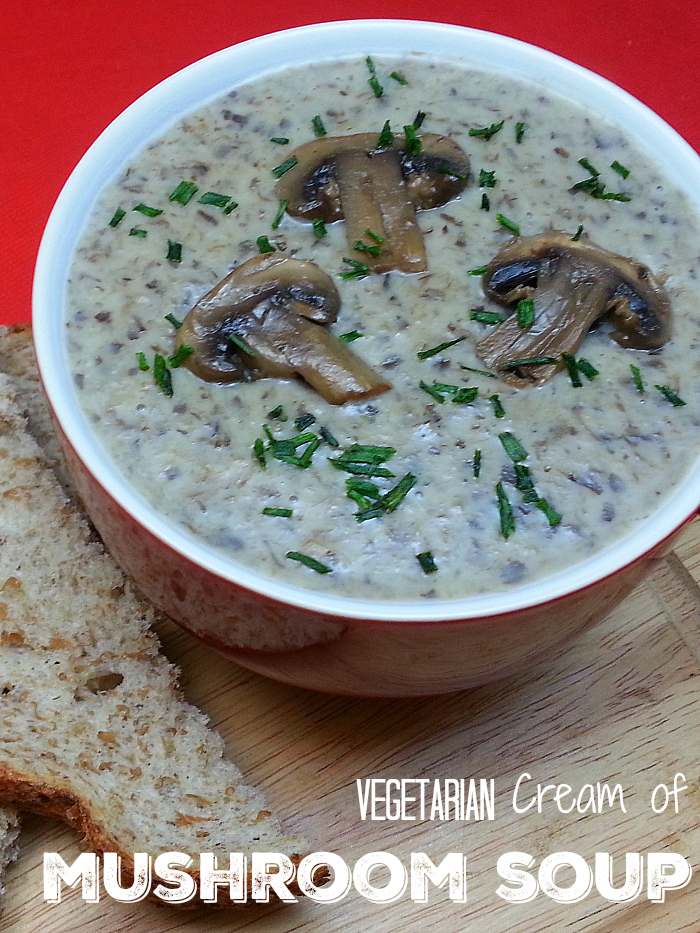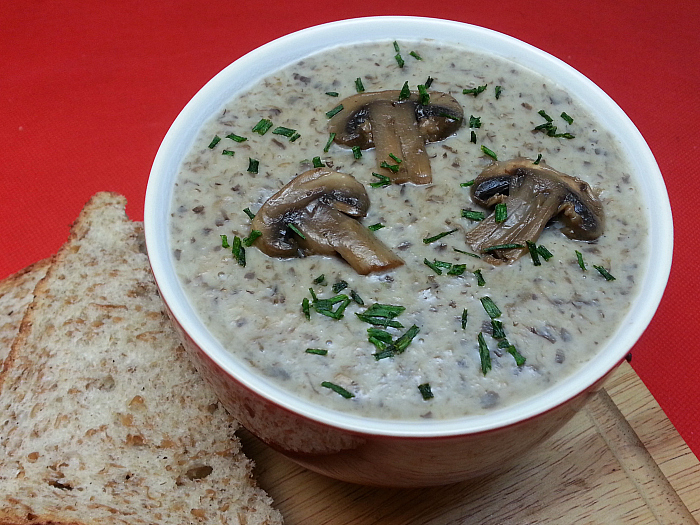 When looking for comfort food, this vegetarian cream of mushroom soup recipe is an excellent choice.
After shifting to a vegetarian diet years ago, I was surprised to learn that a whole lot of soups that sound like they would be vegetarian are not.
Whether you're ordering soup in a restaurant, opening up a can or preparing a recipe, chicken stock (or something similar) is often an ingredient.
Fortunately, it just isn't necessary. Soup tastes great without meat stock.
This Cream of Mushroom Soup is rich, flavorful and satisfying.
It's easy to make and the homemade taste of this feel good soup is fantastic.
Vegetarian Cream of Mushroom Soup Recipe
Serves 4
Ingredients:
1 pound Mushrooms, sliced
1/4 cup Butter
1/4 cup Onion, chopped
4 cloves Garlic, chopped
1/4 cup Flour
1/2 cup Cream
2 cups Water
Salt to taste
Optional Garnish:
Mushrooms, Chives
Instructions:
Combine mushrooms and butter in a soup pan. Cook on high, stirring occasionally, for about 5 minutes.
Reduce heat to low. Add onion and garlic. Cook until onions are translucent and tender.
Stir in flour, cream and water. Bring to a boil and then simmer for approx. 10 minutes.
Remove from heat. Blend with an immersion blender until creamy with little chunks of mushroom. Salt to taste.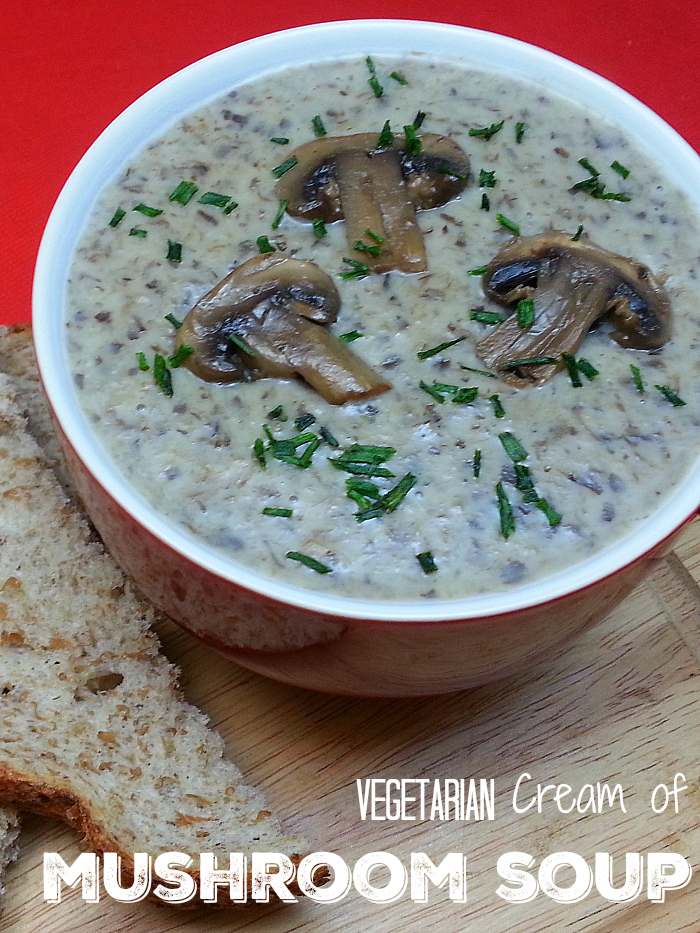 Check out my other vegetarian recipes, so you can get more kitchen inspiration.
Then take a look at my
recipe round ups
, so you can have even more delicious fun in the kitchen!