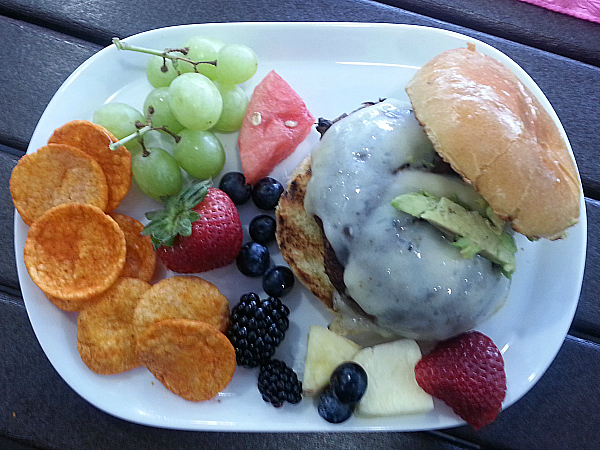 Grilling season is here! OK, in Southern California this is a year round activity, but we definitely do more of it during the Summer months. As a vegetarian, I don't want a burger, steak or hot dog on the grill, but I do love other grilled foods.
I love a good grilled portobello mushroom burger and was thrilled to learn the techniques that result in perfectly grilled, non-mushy portobellos each and every time. The Weber Grill Academy truck came to Los Angeles and made a stop at popchips headquarters in Playa Vista. I got some great tips and hands on experience with their stylish and functional Q Grill. And, yes, those are the brand new Crazy Hot popchips on the plate with my Portobello burger.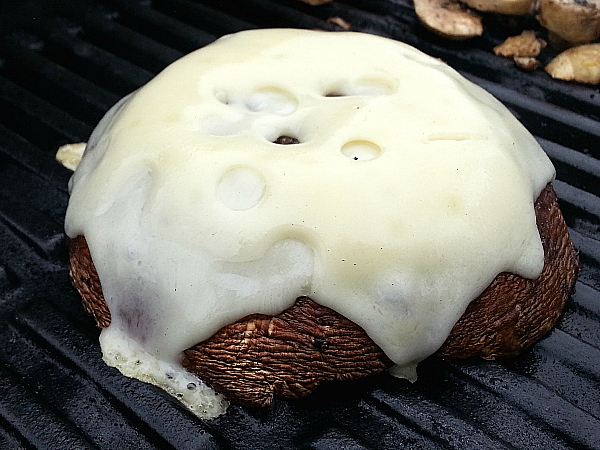 Grilled Portobello Mushroom
Ingredients:
Portobello Mushroom
Olive Oil
Salt
Pepper
Optional: Cheese (I used 2 slices of Swiss cheese)
Instructions:
Preheat grill to 400°
Scoop out the gills from inside the portobello.
Baste the cap of the mushroom with olive oil and sprinkle with salt and pepper.
Place the portobello on the grill cap side down. Close the lid and grill for 4 minutes.
Open the lid and flip the mushroom over. Close the lid and grill for another 4 minutes.
Optional: Add cheese when there is 1 minute remaining.