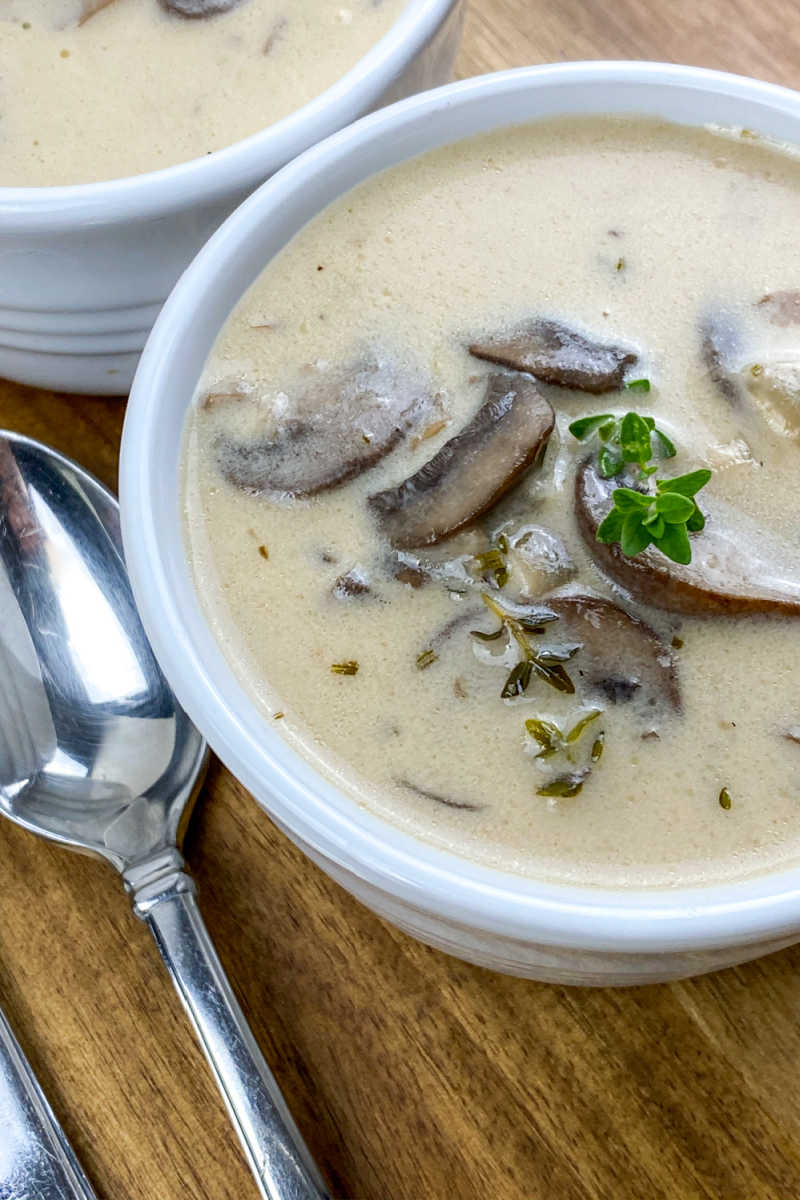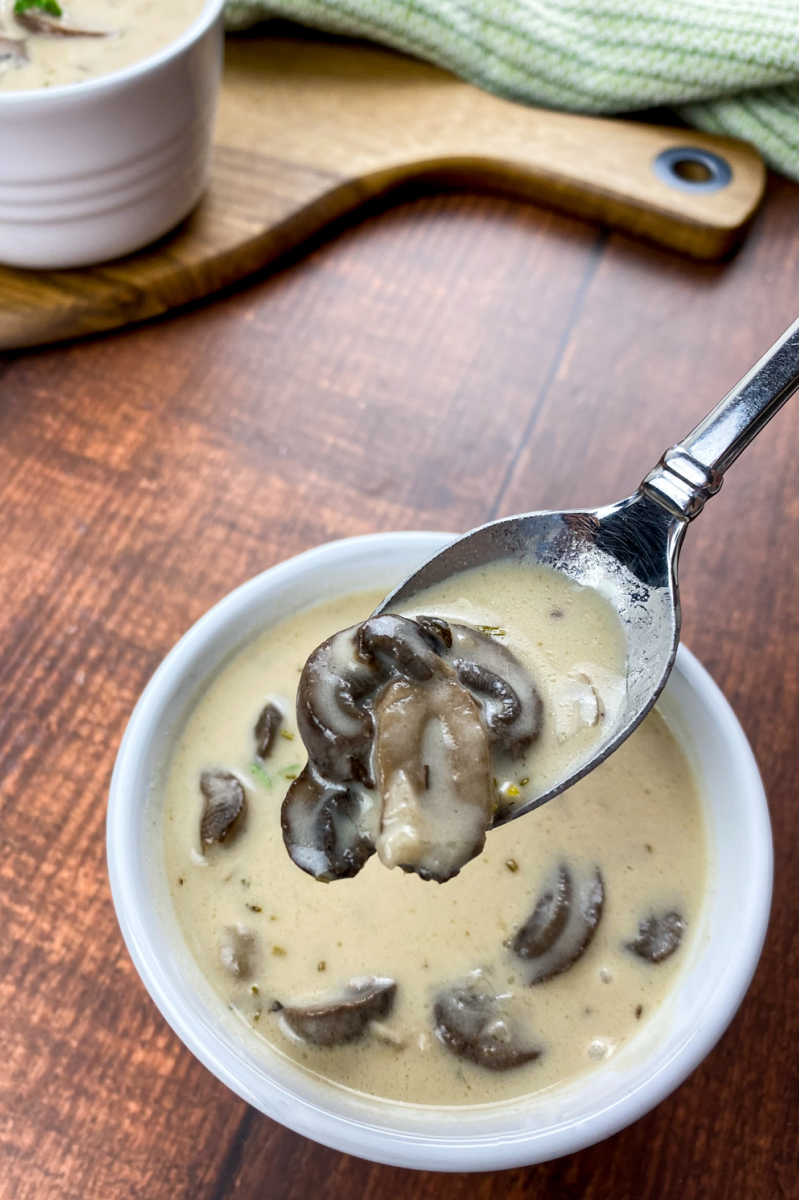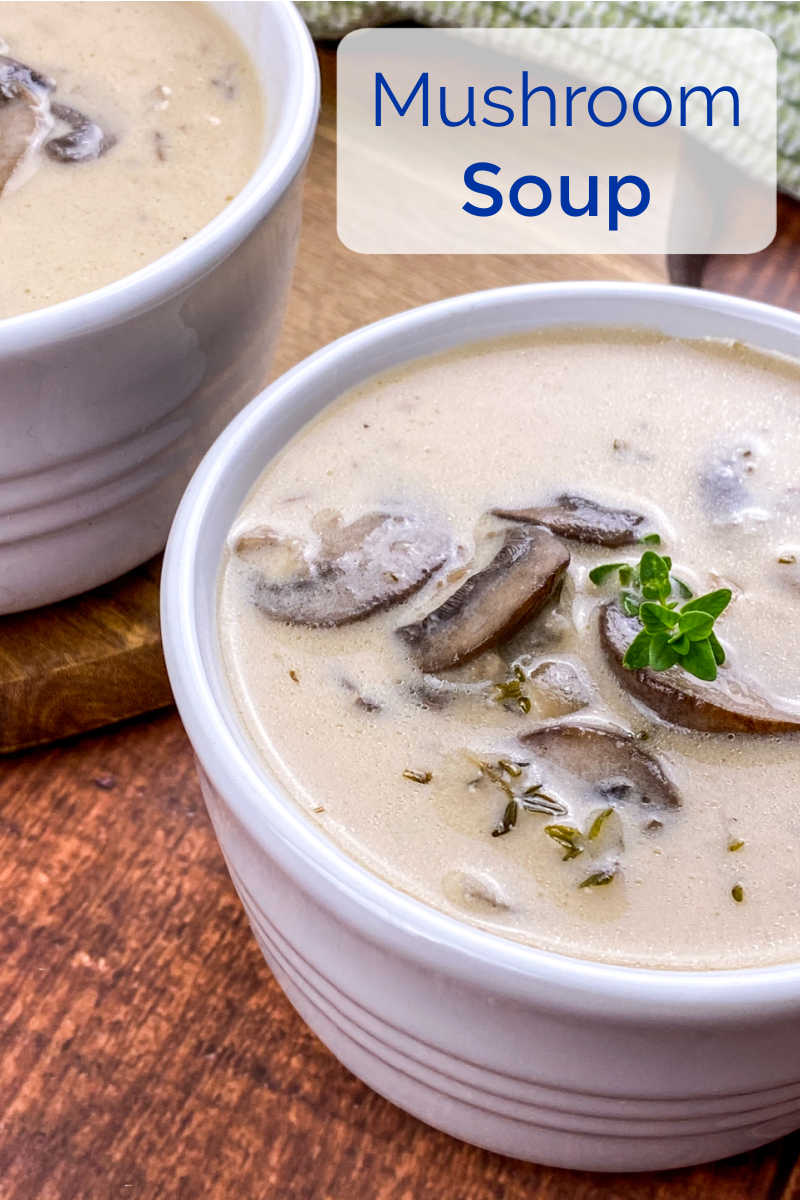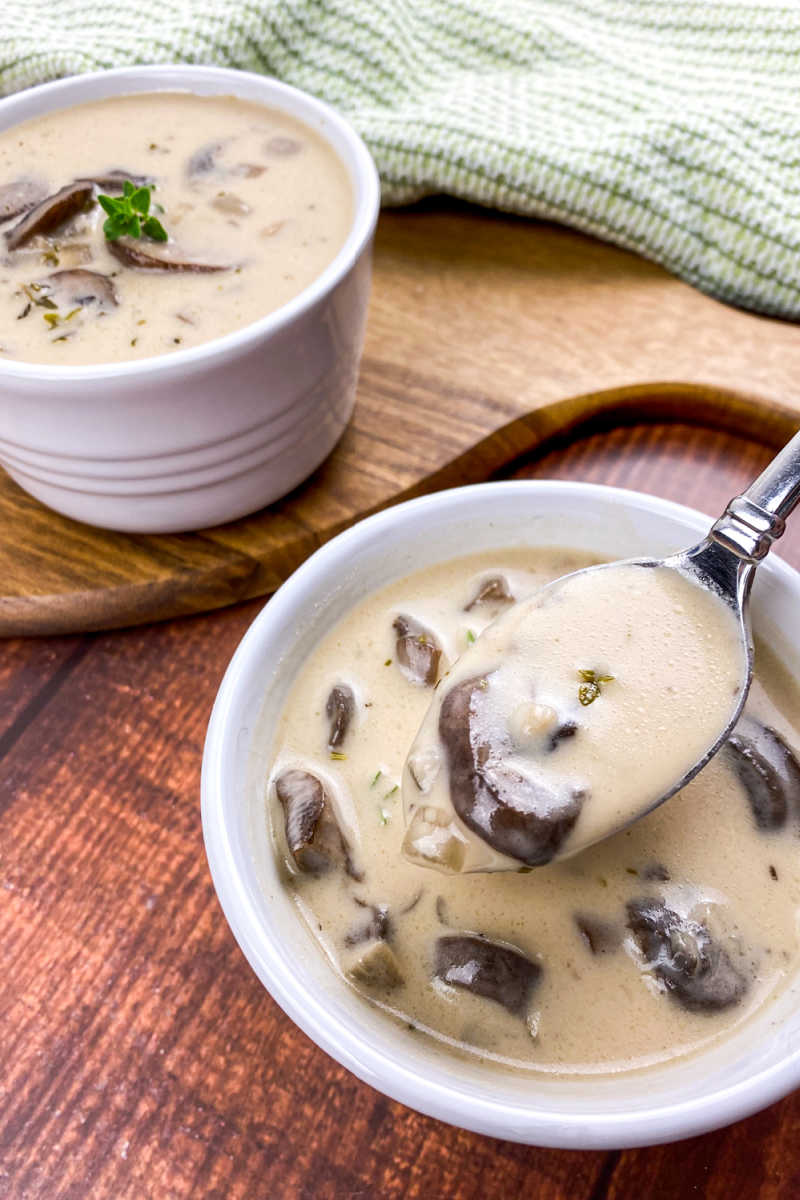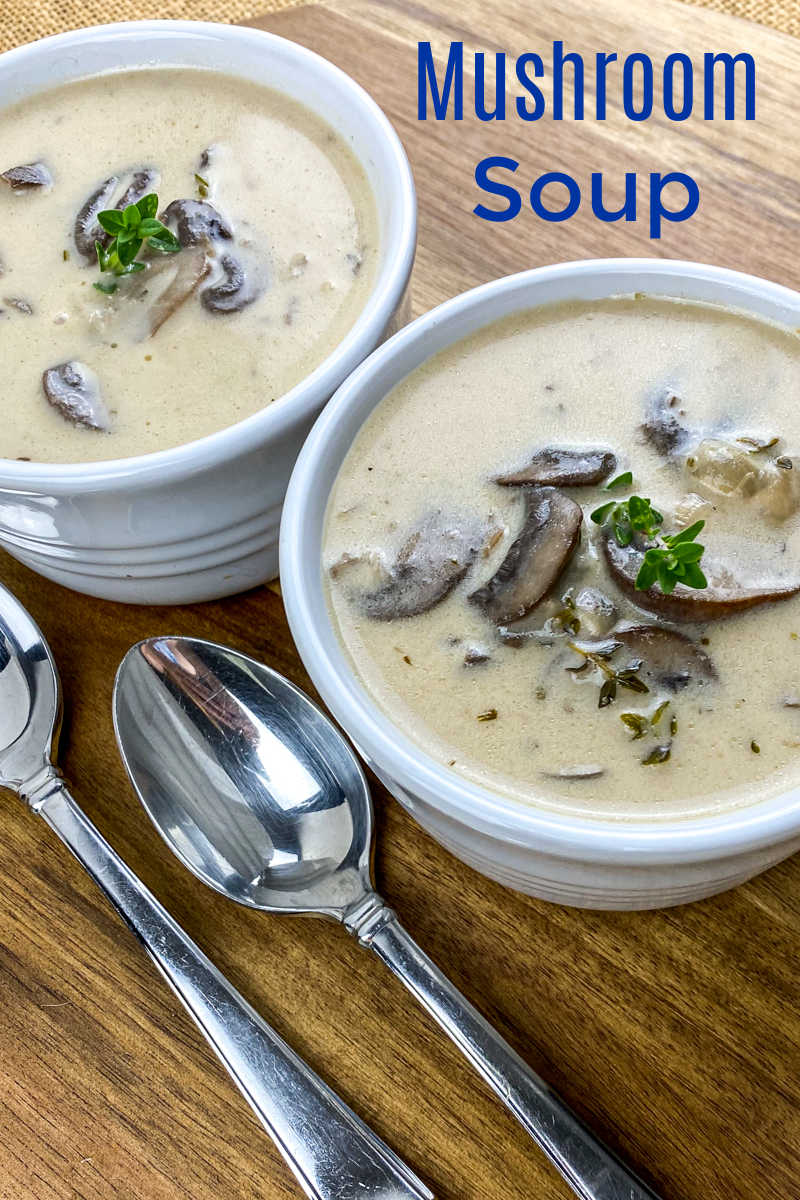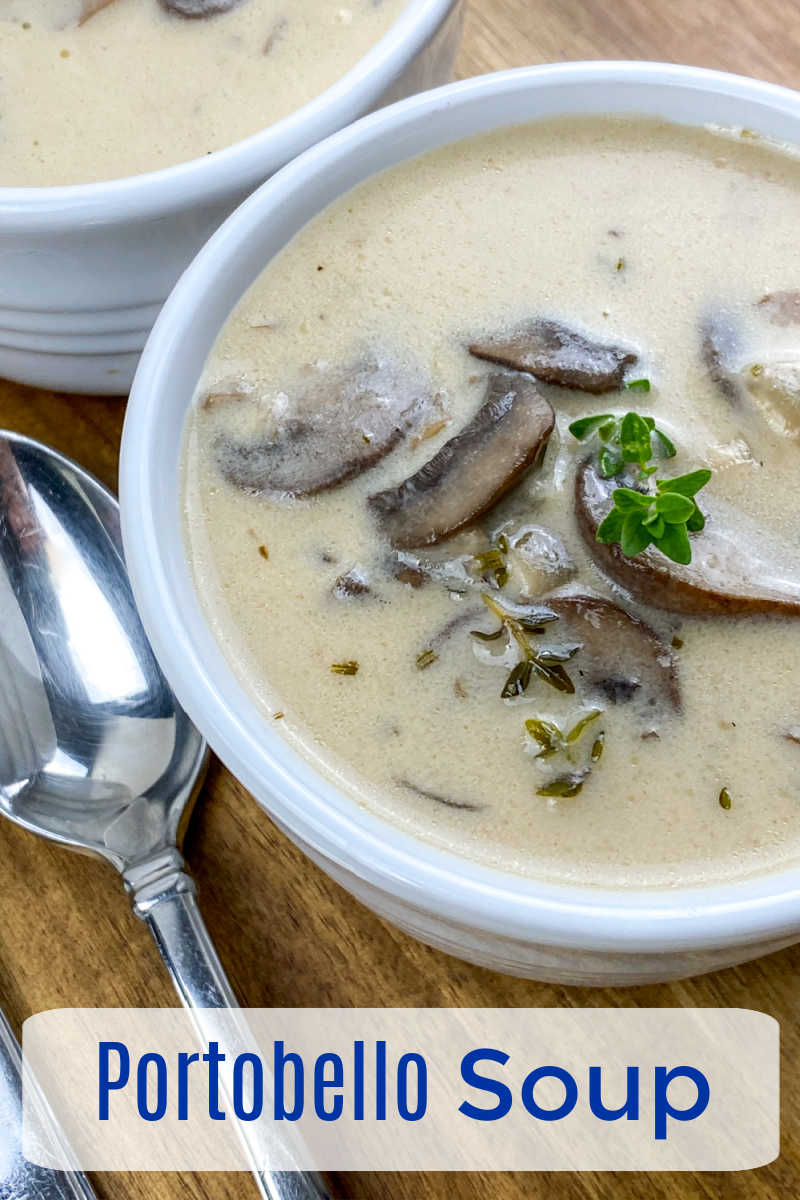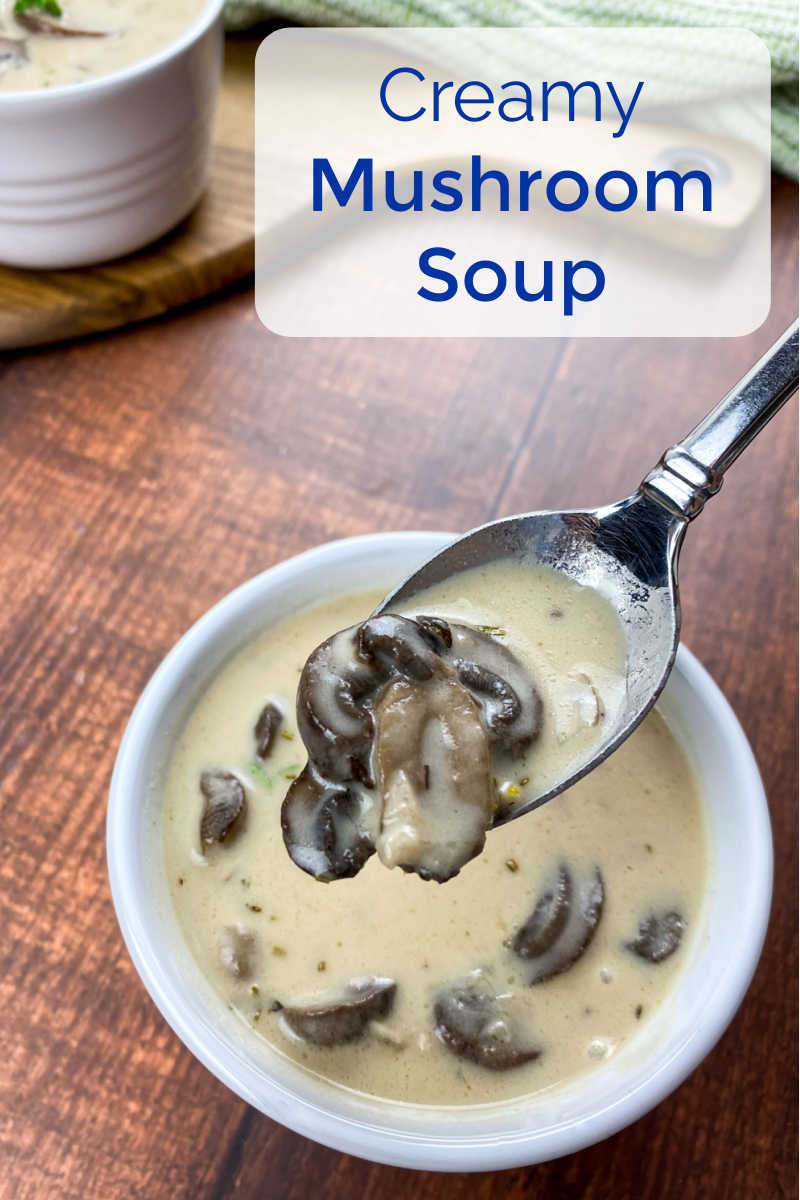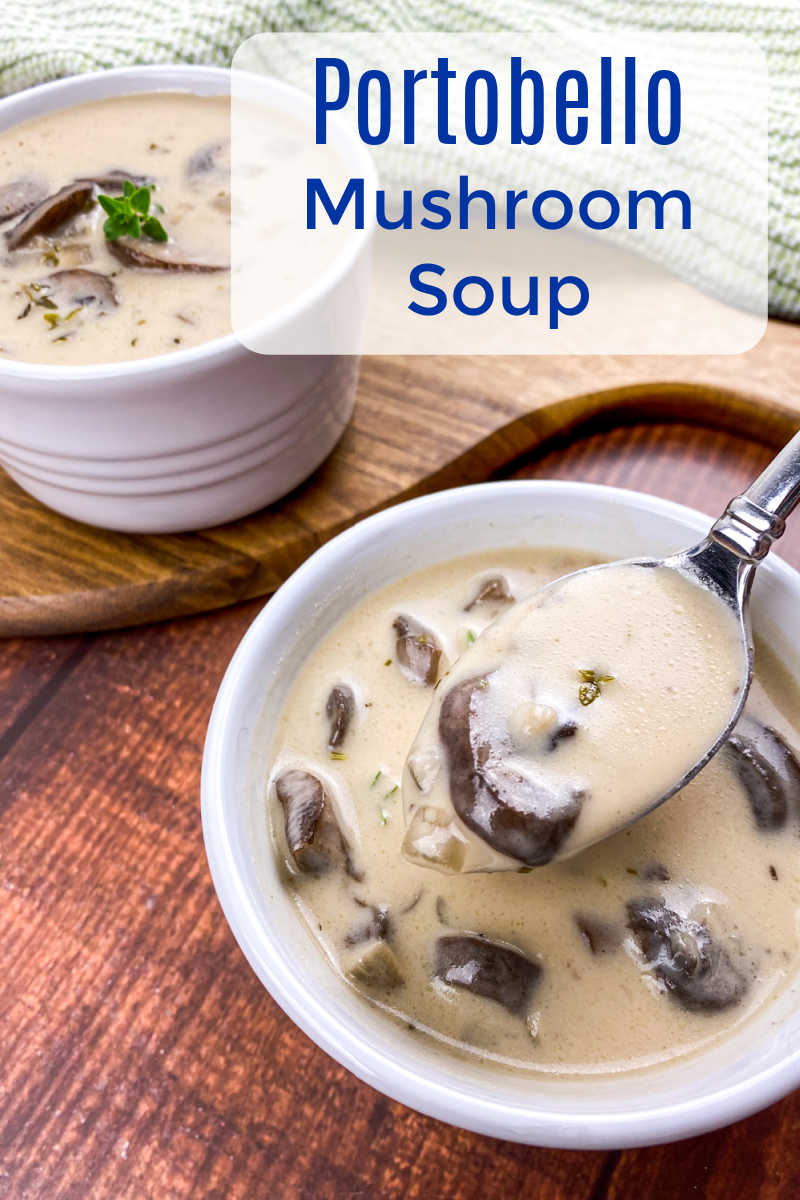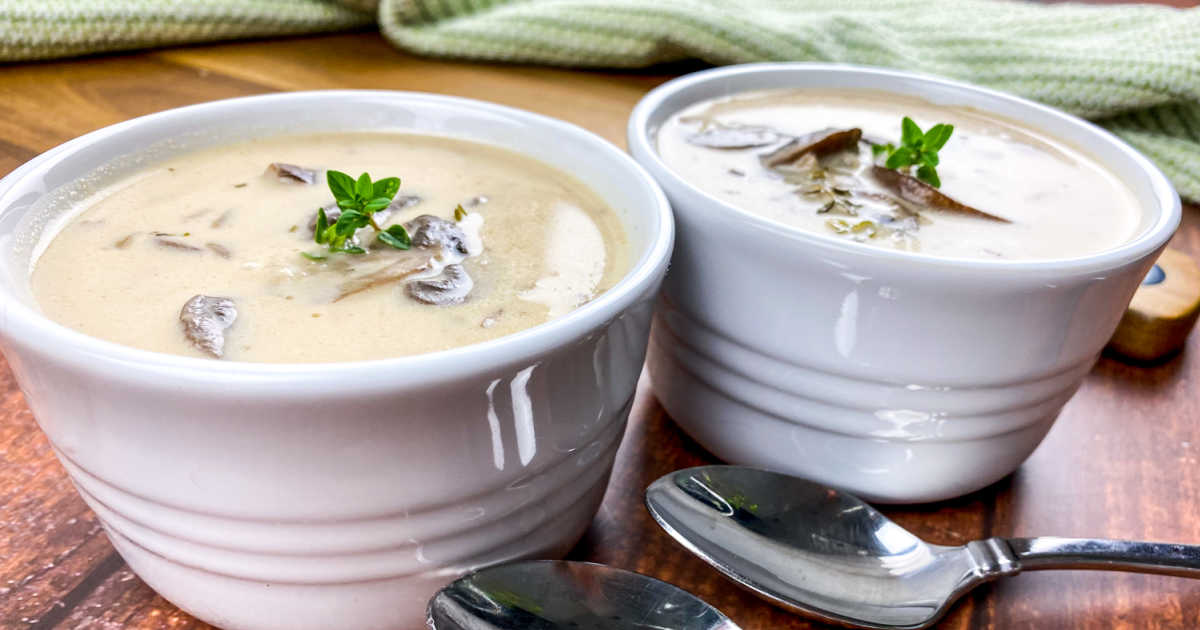 A bowl of creamy portobello mushroom soup is an earthy comfort food treat, but the soup can also be used in casseroles and other dishes.
This is one of those instances where homemade is preferred and well worth a little bit of effort.
Use fresh rosemary and thyme for this recipe, if you have them available.
Otherwise, you can substitute dried.
They are both 'sturdy' herbs that will do just fine, when you add them in early in the cooking process.
This gives them plenty of time to release their delicious flavors to meld with the other ingredients.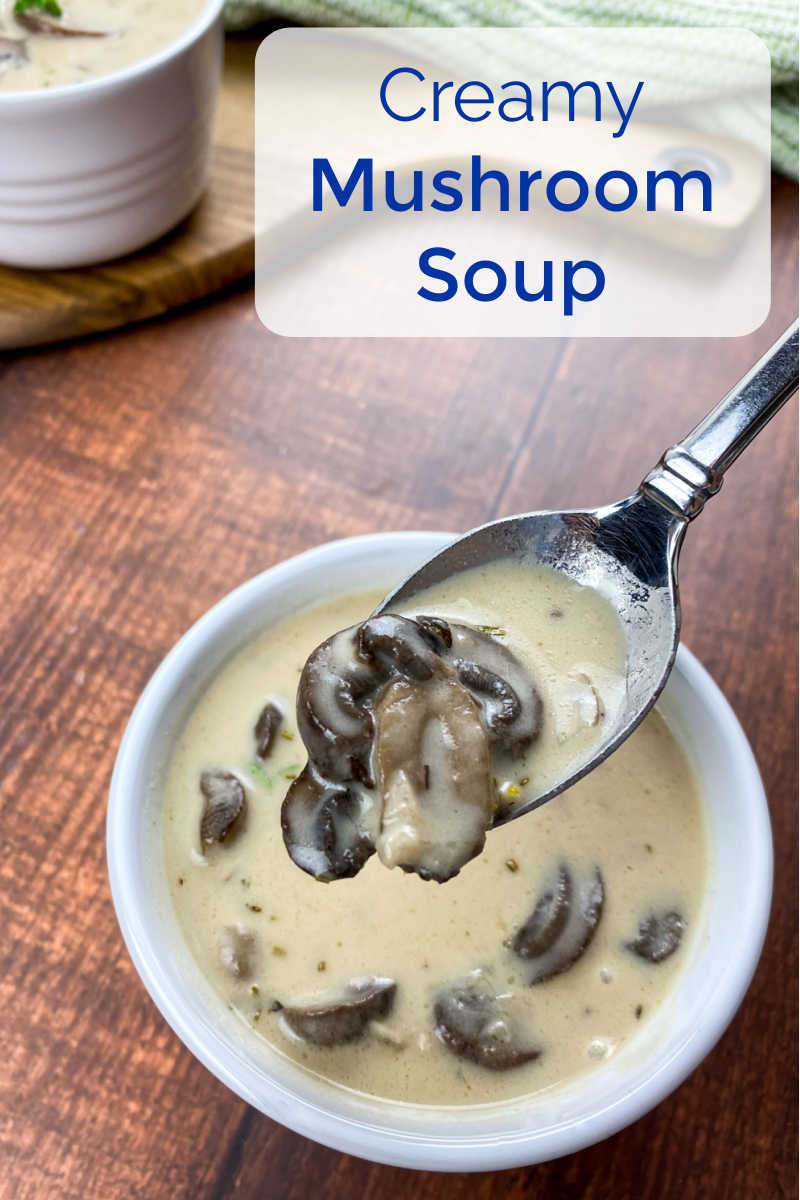 The soup is nice as an entreé, side dish or light lunch.
If you have leftovers, you can store them in an airtight container in the refrigerator or freezer to enjoy another day.
As a child, I ate a whole lot of casseroles made with cream of mushroom soup.
These days, I prefer to eat the soup by itself.
However, you enjoy this portobello soup, it is wonderful!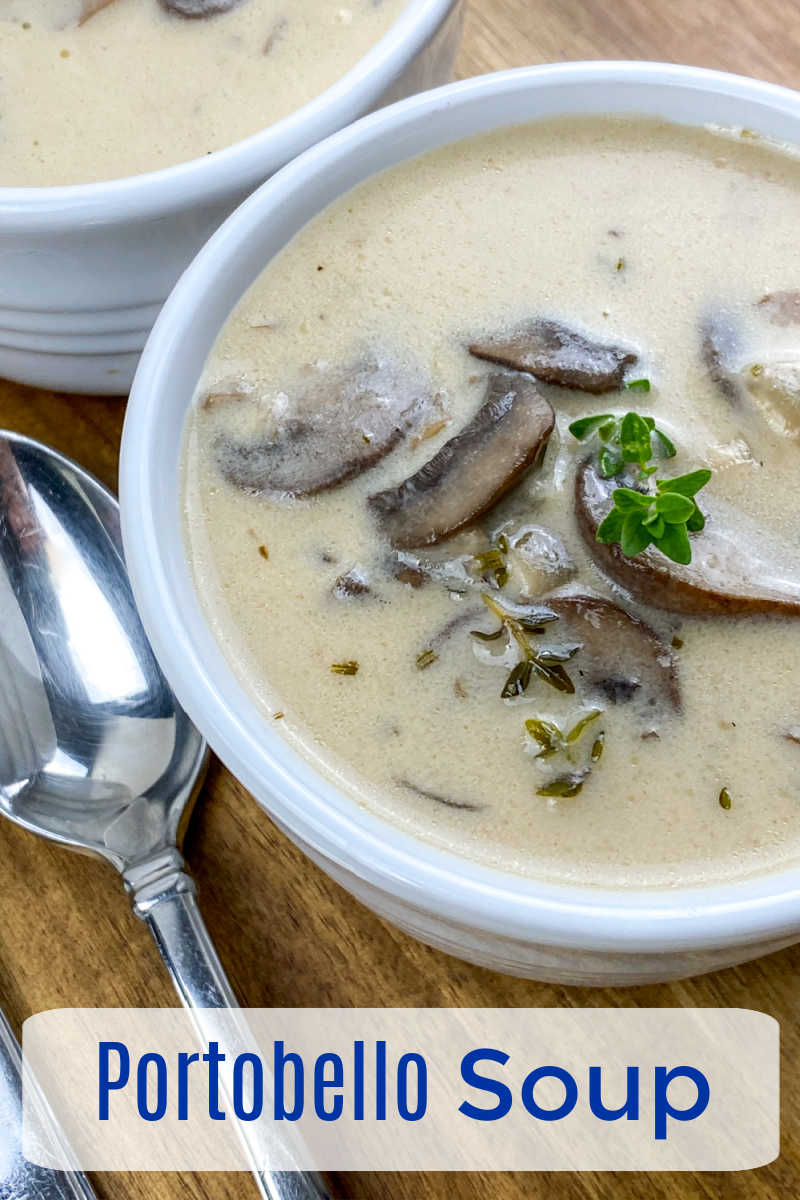 Portobello Mushroom Soup Recipe
Prep time: 15 minutes
Cook time: 30 minutes
Yields 6 cups
Ingredients
2 T Butter
1 Brown Onion, finely chopped
2 cloves Garlic, minced
1 lb. Portobello Mushrooms, sliced
2 t Rosemary (Dried or Fresh Minced)
2 T Thyme
½ cup Marsala Cooking Wine
2 cups Vegetable Broth
1 cup Heavy Cream, room temperature
3 T All-purpose Flour
Salt and Pepper to taste
Supplies
Measuring Cup
Measuring Spoons
Soup Pot
Chef Knife
Spatula
Large Spoon
Mixing Bowl
Instructions
1) Add butter to your soup pot and cook on medium until melted. Then stir in chopped onion and cook for about 5 minutes, so that the onions are translucent and soft. Stir in minced garlic and cook for another 2 minutes.
2) Add sliced mushrooms, rosemary and thyme. Cook for about 5 minutes, stirring occasionally, so that the mushrooms are browned.
3) Pour in the wine. Stir while cooking for a couple minutes until the wine is reduced by about half.
4) Add the vegetable broth and simmer for 10 minutes. Remove from the stove and temper the heavy cream by adding a couple tablespoons of the hot soup to it before stirring it into the soup.
5) Add the flour to a bowl and create a slurry by adding a few tablespoons of the soup to the flour. Stir until thoroughly combined and no lumps remain. Then add this slurry to the soup to thicken. Add salt and pepper to taste.
6) Enjoy!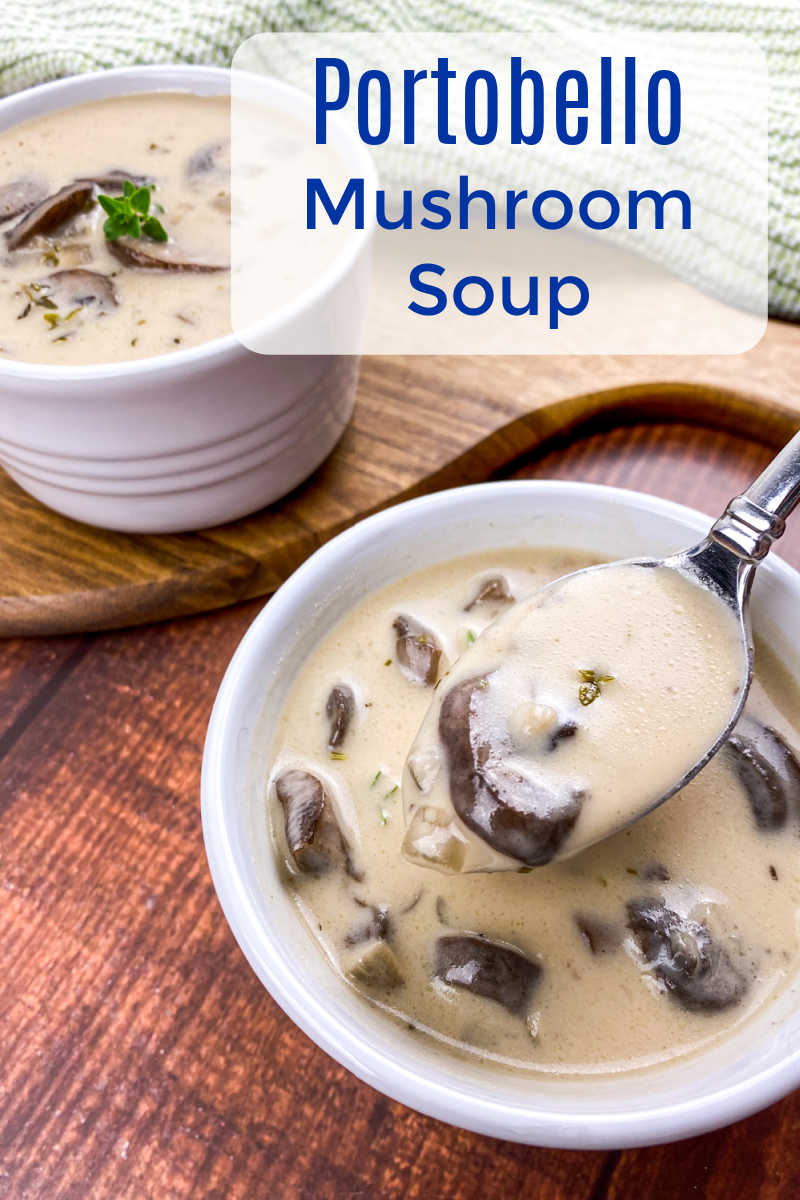 More from Mama Likes To Cook
Check out the rest of my vegetarian recipes, so you can get more great ideas for baking, cooking, blending and juicing.
Dried Mushrooms
Slow Cooker Soup Recipes
Stovetop Soup Recipes
Instant Pot Soup Recipes
Cold Soup Recipes
Shopping Tips
For a beautiful assortment of kitchen necessities and food gifts for the whole family, check out the deals at these online stores.
Are you ready to have some delicious fun in the kitchen?