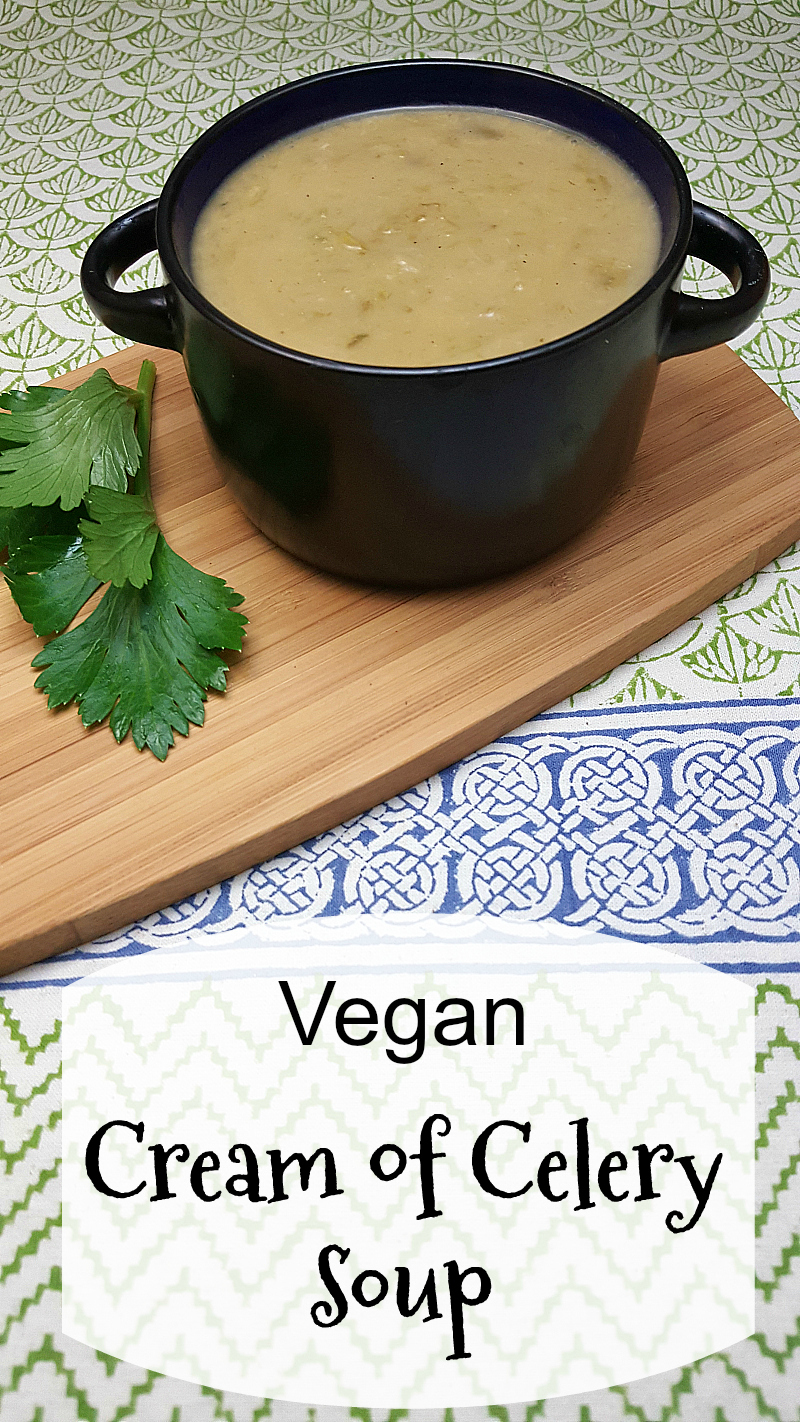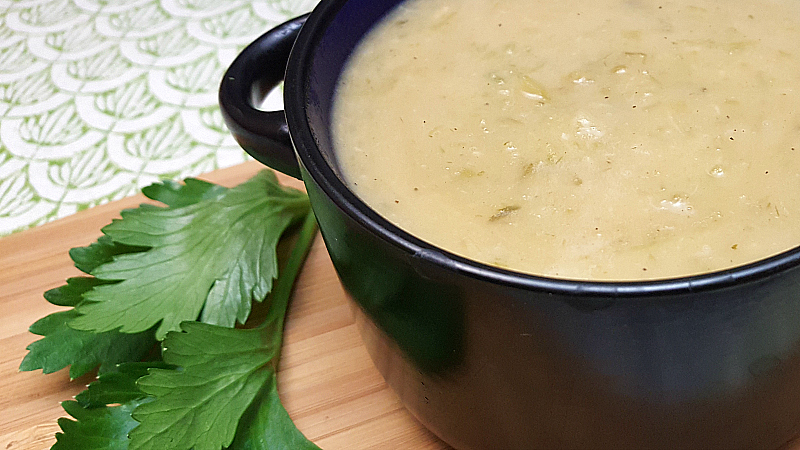 Vegan Celery Soup
Cream soups are typically not vegan, but this vegan celery soup is delicious and creamy!
Tis the season for warm and satisfying soup, and you can have a cream soup without dairy or meat stock?
This vegan cream of celery soup is absolutely delicious for anyone, not just vegans or those who need to avoid or cut back on dairy. There is a little bit of flour in it that gives it a creamy texture.
The flavor is full and balanced without dairy. In fact, if I hadn't made it myself, I would have thought that there was dairy in the recipe.
I use an immersion blender, since it's so easy to blend right in the pan. If you don't have one, you can blend in small batches in your regular blender.
Love this soup!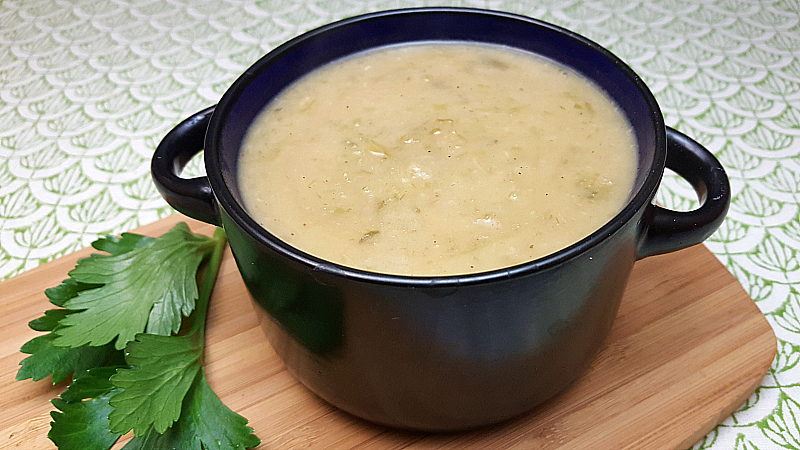 Vegan Cream of Celery Soup Recipe
Ingredients:
1 bunch celery, chopped
1 medium onion, chopped
4 cloves garlic, chopped
2 T Olive Oil
5 cups Water
1/4 cup flour
Salt and Pepper to taste
Instructions:
In a soup pan, saute celery, onion and garlic in olive oil until tender.
Add water and bring to a boil.
Then reduce heat and simmer for 10-15 minutes.
Blend with an immersion blender.
Slowly whisk in flour until creamy and lump-free.
Add salt and pepper to taste.
Simmer 10 minutes.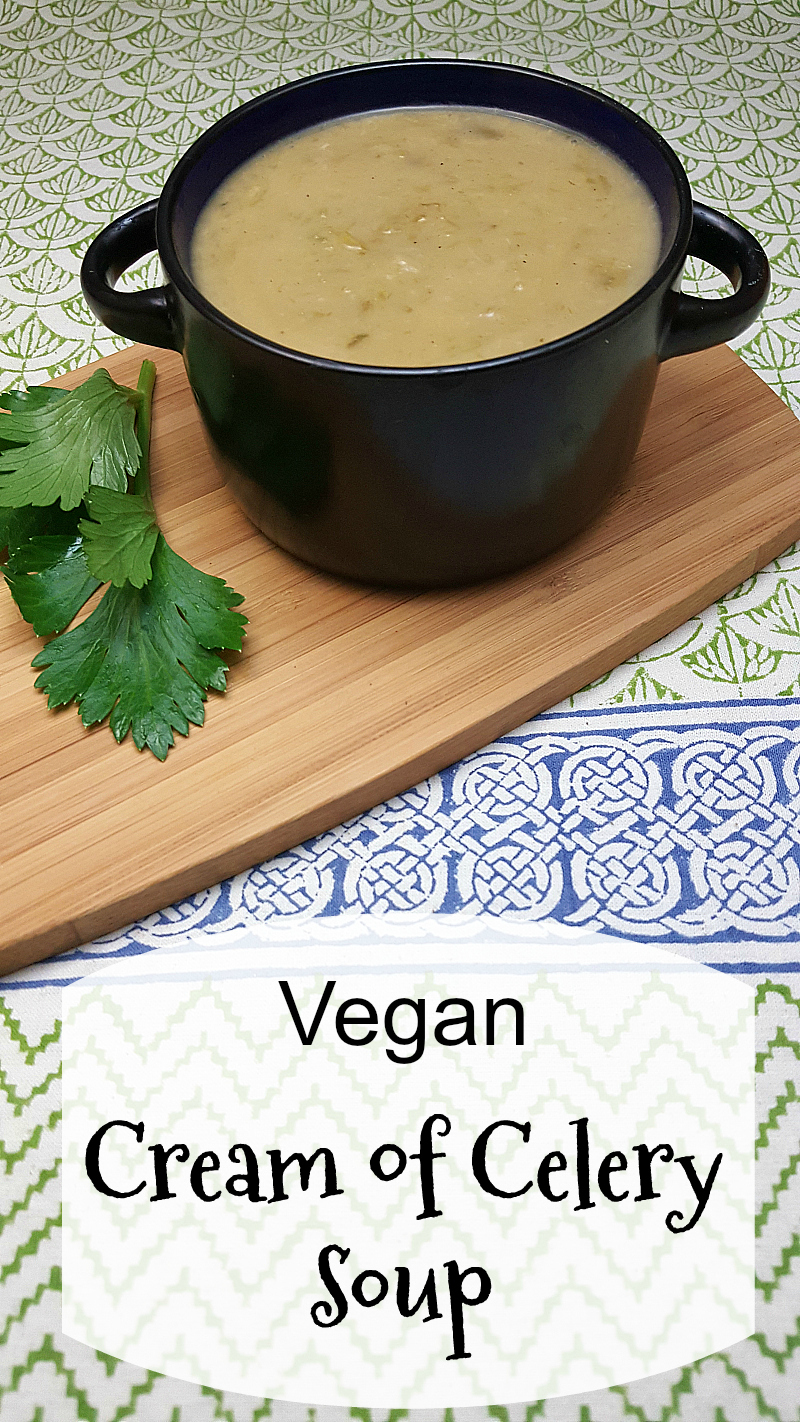 Check out my other vegetarian recipes, so you can get more kitchen inspiration.