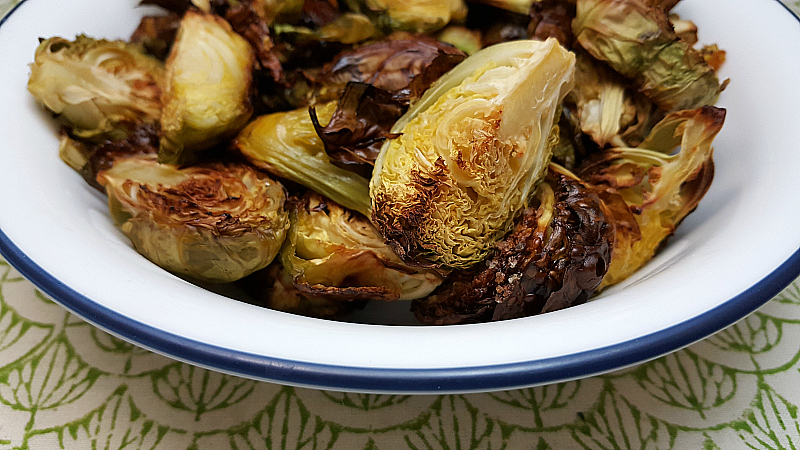 Brussels sprouts are a vegetable that my whole family loves. We order them when we go out to eat and I make them at home regularly. Our current favorite way to enjoy them is roasted with a touch of sweet maple syrup.
The simple recipe is great as a side dish to complement a meal. I made this batch with Brussels sprouts from my local farmer's market that were extra fresh and delicious.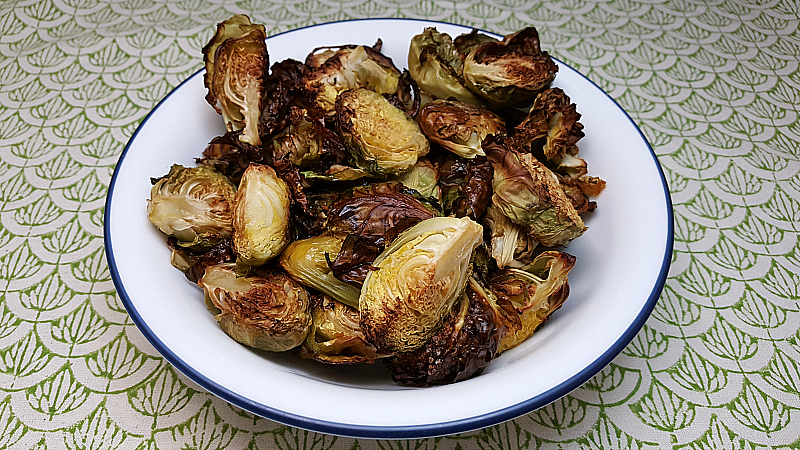 Maple Roasted Brussels Sprouts
Pre-heat oven to 350°
Ingredients:
1 lb. Brussels Sprouts
2 T Olive Oil
2 T Maple Syrup
Salt and Pepper to taste
Instructions:
Trim Brussels sprouts and cut into halves or quarters.
In a mixing bowl, toss sprouts with olive oil, salt and pepper.
Place sprouts in a single layer in a 9″ x 13″ baking pan lined with parchment paper.
Roast for 15 minutes and then stir.
Roast for another 15. Drizzle with maple syrup and stir.
Roast another 15 minutes.