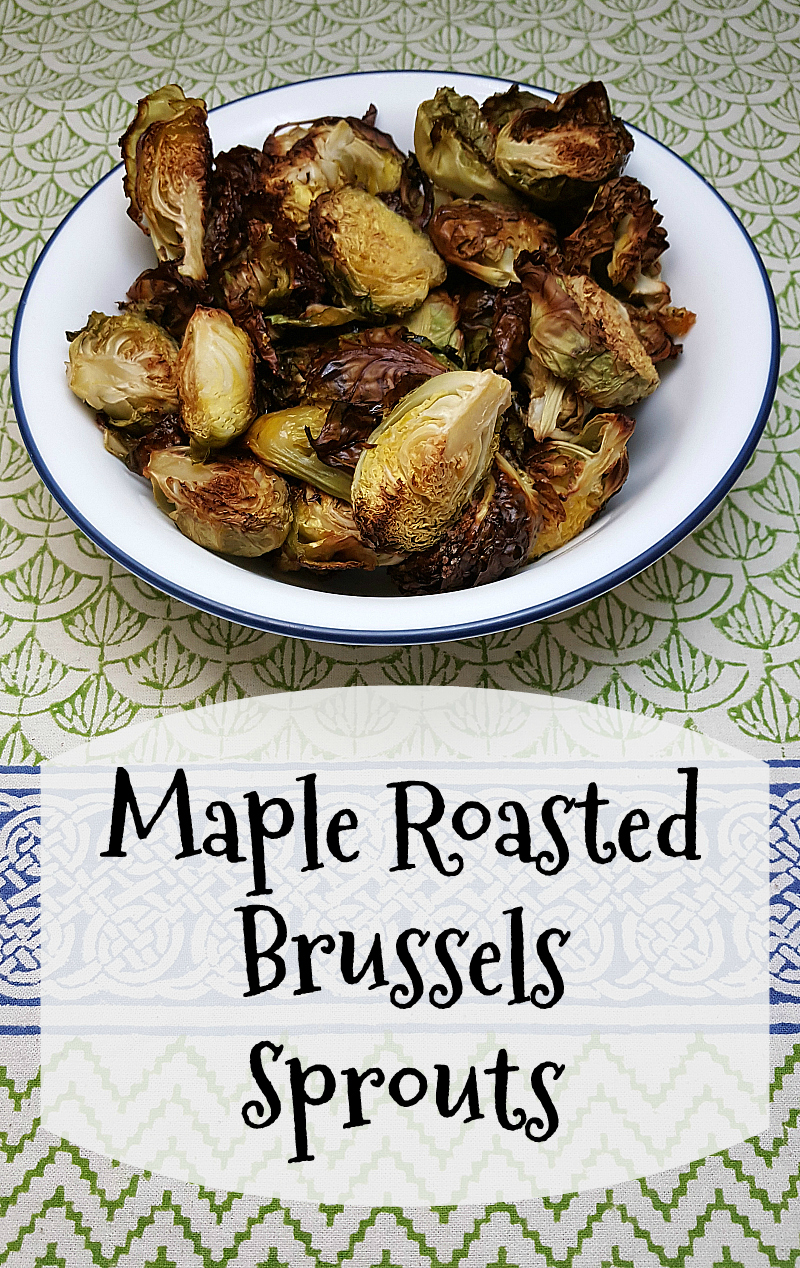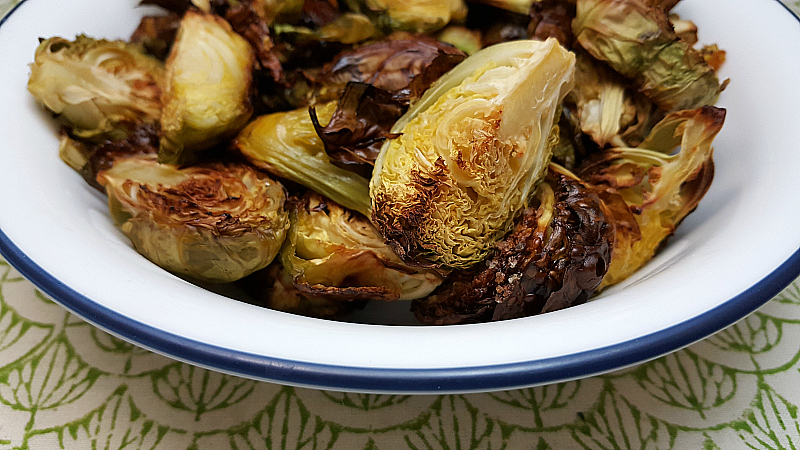 Brussels sprouts are a vegetable that my whole family loves, so we love this maple roasted Brussels sprouts recipe.
We often order Brussels sprouts, when we go out to eat. I also make them at home regularly. Our current favorite way to enjoy them is roasted with a touch of sweet maple syrup.
The simple recipe is great as a side dish to complement a meal. I made this batch with Brussels sprouts from my local farmer's market that were extra fresh and delicious.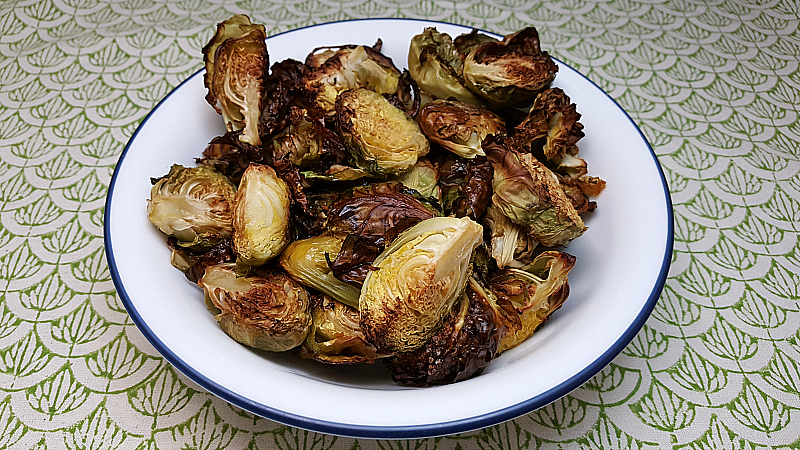 Maple Roasted Brussels Sprouts Recipe
Pre-heat oven to 350°
Ingredients:
1 lb. Brussels Sprouts
2 T Olive Oil
2 T Maple Syrup
Salt and Pepper to taste
Instructions:
Trim Brussels sprouts and cut into halves or quarters.
In a mixing bowl, toss sprouts with olive oil, salt and pepper.
Place sprouts in a single layer in a 9″ x 13″ baking pan lined with parchment paper.
Roast for 15 minutes and then stir.
Roast for another 15. Drizzle with maple syrup and stir.
Then roast another 15 minutes.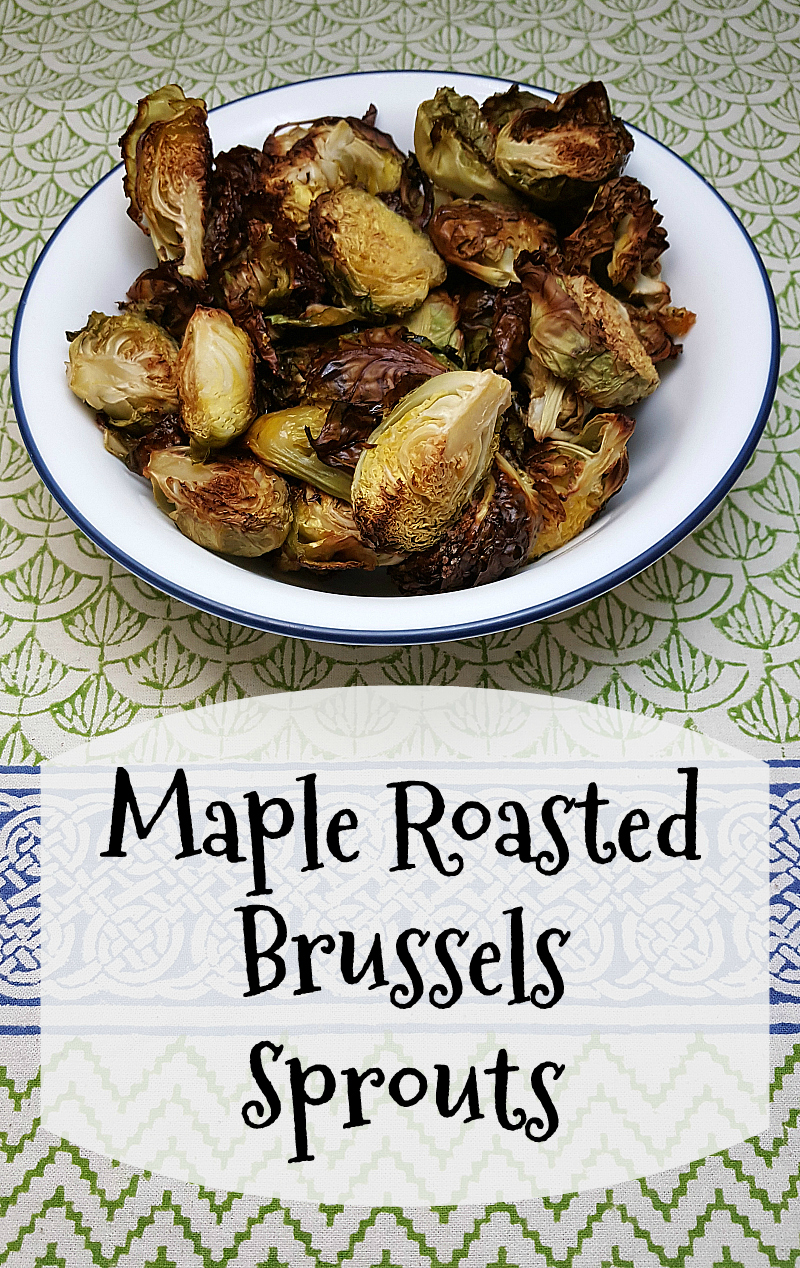 Check out my other vegetarian recipes, so you can get more kitchen inspiration.
I love it, when I find Brussels sprouts at farmers markets. Usually, they are already cut, but sometimes I can find them on the stalk.