Warm dips are delicious and make mealtime or a party extra fun. My family enjoys spinach cheese dip and artichoke cheese dip and we also love Brussels sprouts. I decided to try a warm dip using sprouts and it turned out great!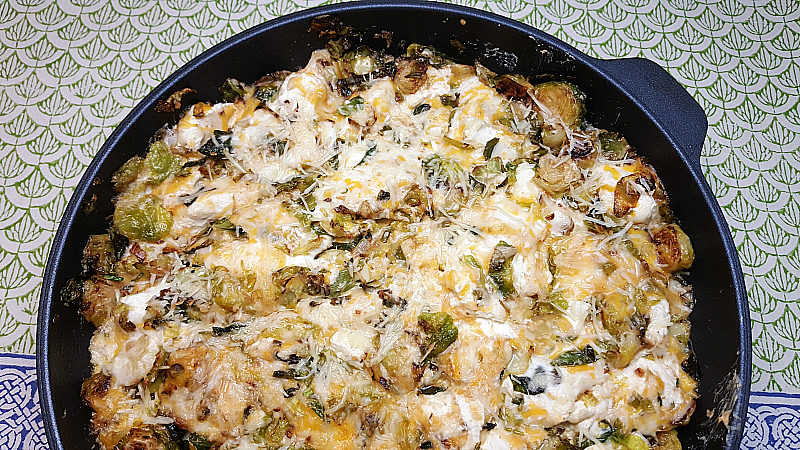 This is the time of year for really good fresh Brussels sprouts. If you don't have fresh ones available, frozen will work. They just won't have the same crunch as the fresh.
The butter in this recipe adds flavor to the dish as the Brussels sprouts caramelize in the pan.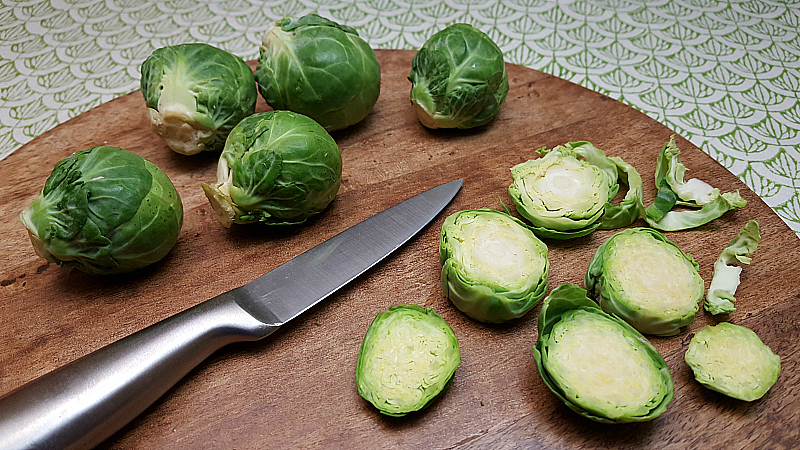 Warm & Cheesy Brussels Sprouts Dip is a delicious way to eat your vegetables and can turn any meal into a party!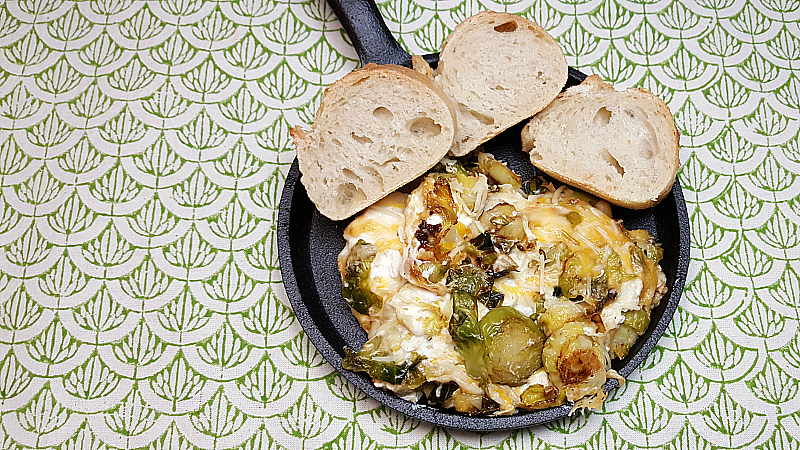 Warm and Cheesy Brussels Sprouts Dip
Preheat oven to 350°
Ingredients:
6 cups Brussels Sprouts, trimmed and sliced
4 T Butter
4 Green Onions, chopped
3 cups Shredded Cheddar Cheese
1 cup Sour Cream
8 oz. Cream Cheese, cut into cubes
1/2 cup Parmesan Cheese
Salt to taste
Instructions:
Using an oven safe skillet (cast iron or another type), heat the butter in the pan on the stove on high.
Add sliced Brussels sprouts and cook until browned and caramelized, stirring occasionally.
Remove from heat and stir in green onions, cheddar cheese, sour cream, cream cheese and salt.
Top with Parmesan cheese.
Put in the oven for 20 minutes.
Serve warm with crackers, chips or crusty bread.