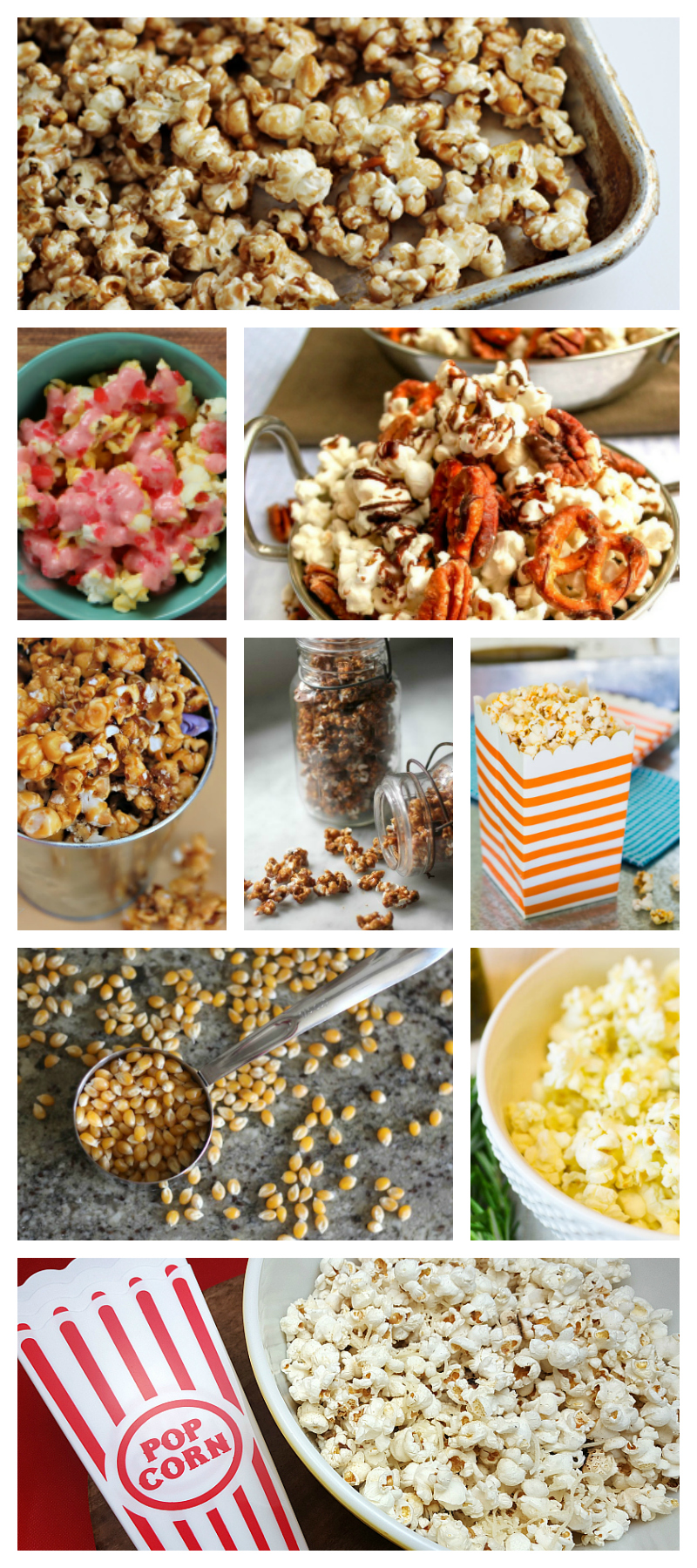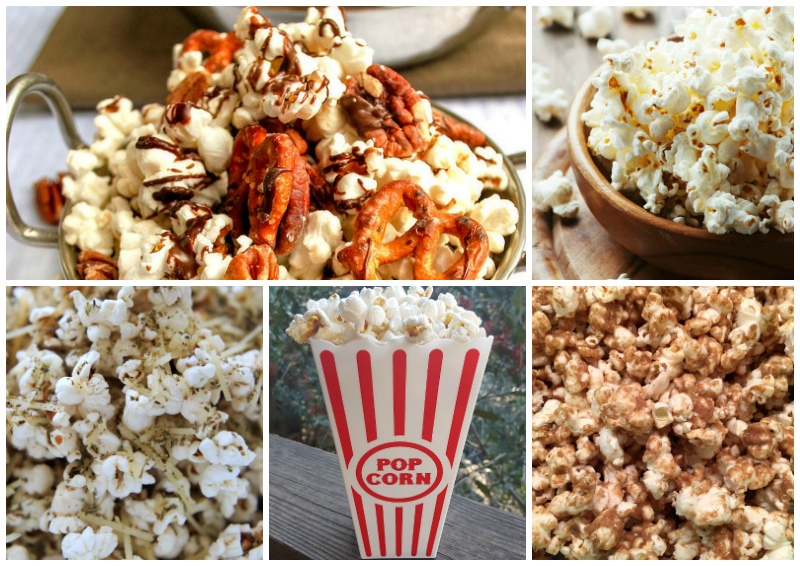 Popcorn is a classic snack that can be enjoyed many different ways, so I've good together a whole lot of amazing popcorn recipes.
How do you like your popcorn? Sweet? Savory? Chocolatey? Spicy?
Do you like to eat it by the handful or would you rather have a popcorn ball or a popcorn bar?
I usually choose savory popcorn, but there are a whole lot of other ways to enjoy this tasty and budget friendly snack.
Which of the following recipes would you like to try first?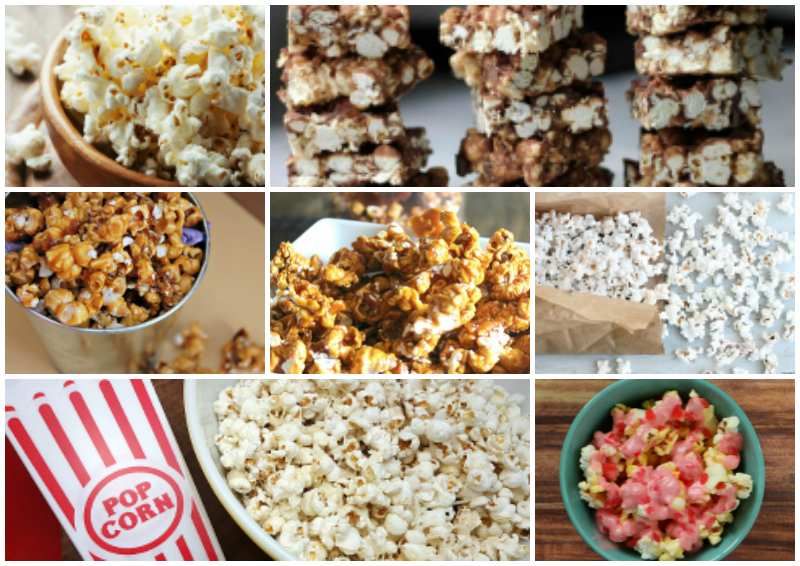 Popcorn Recipes Round Up
Dutch Oven Coconut Oil Popcorn from Mama Likes To Cook
How to Make Your Own Microwave Popcorn from The Foodie and The Fix
Microwave Popcorn from Two Healthy Kitchens
Perfectly Popped Popcorn on Your Stovetop from Happy Mothering
Movie Night Pizza Popcorn from Trial and Eater
Rosemary, Garlic and Parmesan Popcorn from Happy Mothering
Sriracha Honey Popcorn from Sidewalk Shoes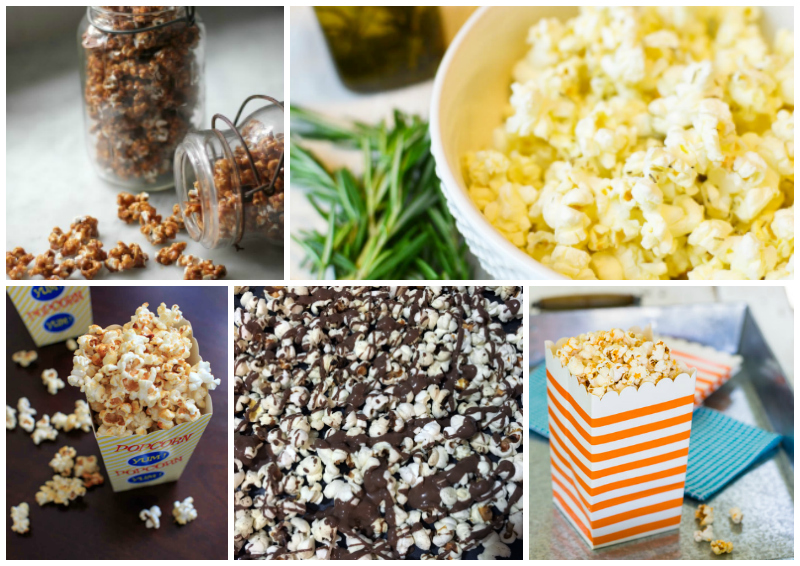 Dairy Free Caramel Popcorn from Mashup Mom
Homemade Caramel Popcorn from My Heavenly Recipes
Gigi's Sweet Homemade Caramel Corn from Mission to Save
Sriracha Caramel Corn from Sheri Silver
Simple Homemade Caramel Corn from Table for Seven
Sweet and Salty Kettle Corn from Trial and Eater
Best Kettle Corn Ever from Baking Outside the Box
Cookies and Cream Popcorn from Penny Pincher Jenny
Yummy Frosted Sugar Cookie Popcorn from Say Grace Blog
Perfect S'mores Popcorn from Thrifty DIY Diva
Celebration Crunch Popcorn from Mission to Save
Cinnamon Sugar Popcorn from Table for Seven
Circus Popcorn from Strength and Sunshine
Striped Chocolate Popcorn from Bunny's Warm Oven
Peanut Butter and Jelly Popcorn from Home Cooking Memories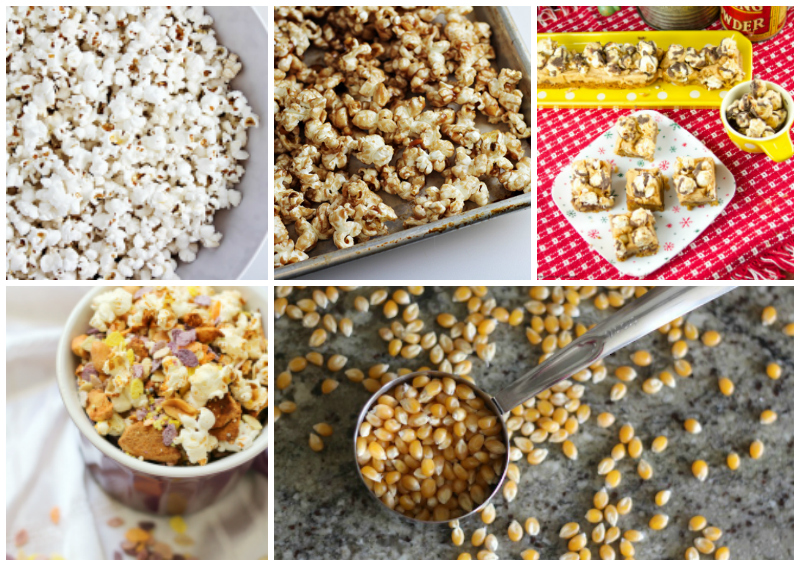 Marshmallow Popcorn Balls from Drugstore Divas
White Chocolate and Peppermint Popcorn Balls from Home Cooking Memories
Peanut Butter Caramel Popcorn Bars from Living Sweet Moments
Cookie Jar Chocolate Popcorn Bars from Sheri Silver
Vanilla Valentine Popcorn from Ginger Casa
Christmas White Chocolate Peppermint Popcorn from The Kitchen is My Playground
Grinch Popcorn from Cooking with Curls
Reindeer Dessert from Coffee with Us 3
Candy Cane Popcorn from Coffee with Us 3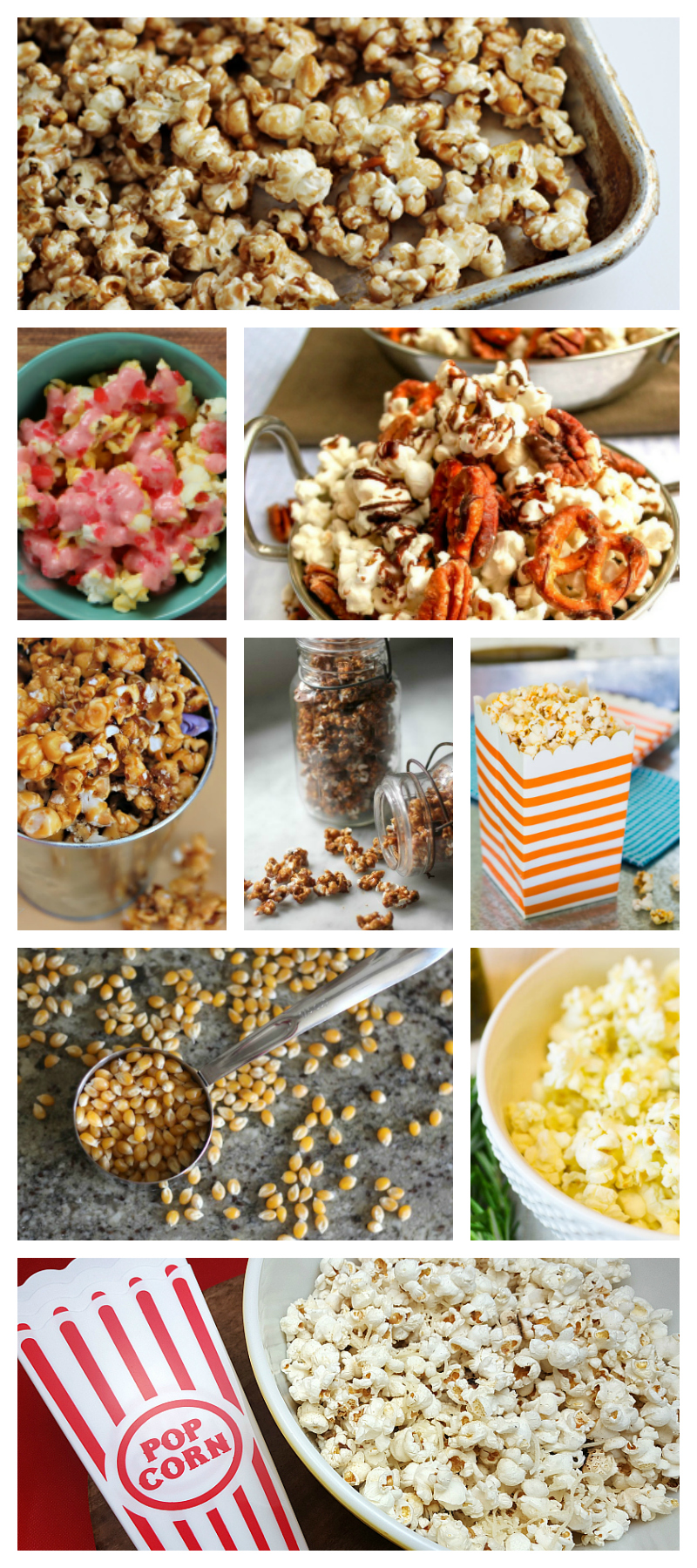 Check out my other recipe round ups, so you can have even more delicious fun in the kitchen!