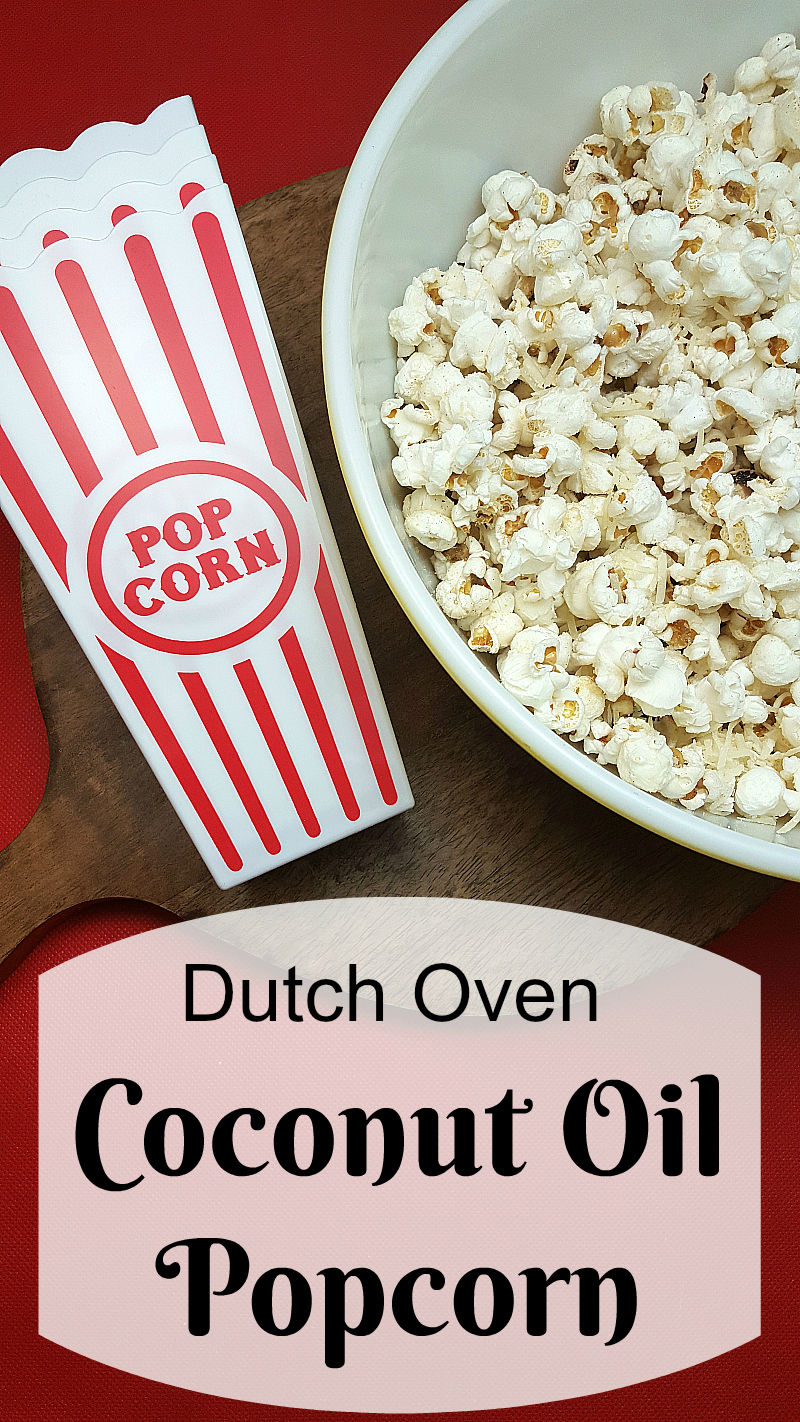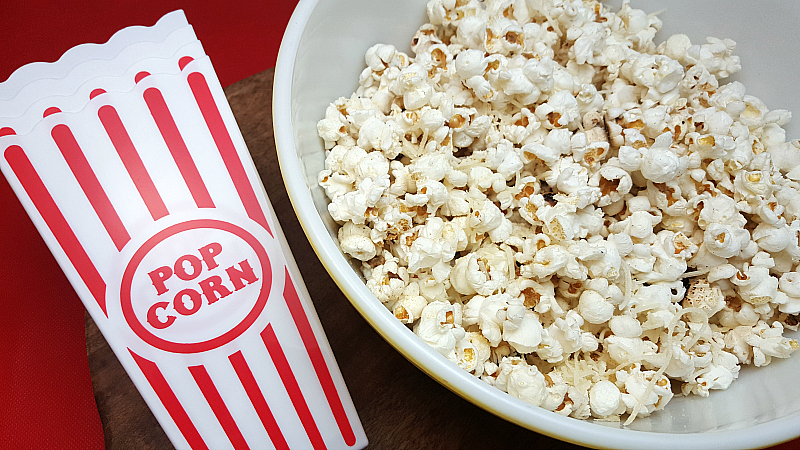 There is nothing quite like the taste of coconut oil popcorn made in a Dutch oven. The texture is pretty fabulous, too.
Over the years, I have made popcorn many different ways and my favorite method is in a cast iron Dutch oven using coconut oil. It's budget friendly and only takes a few minutes.
Another bonus is that it is much more environmentally friendly than microwave popcorn.
I've been using the same cast iron Dutch oven to make popcorn for decades. The yellow Pyrex bowl that I use to serve popcorn is one that my mother also used for popcorn back in the 1960's.
She always used corn oil for her popcorn, but I've found that I like the taste of coconut oil better. There are a whole lot of family memories tied up in the cast iron pan, Pyrex bowl and popcorn!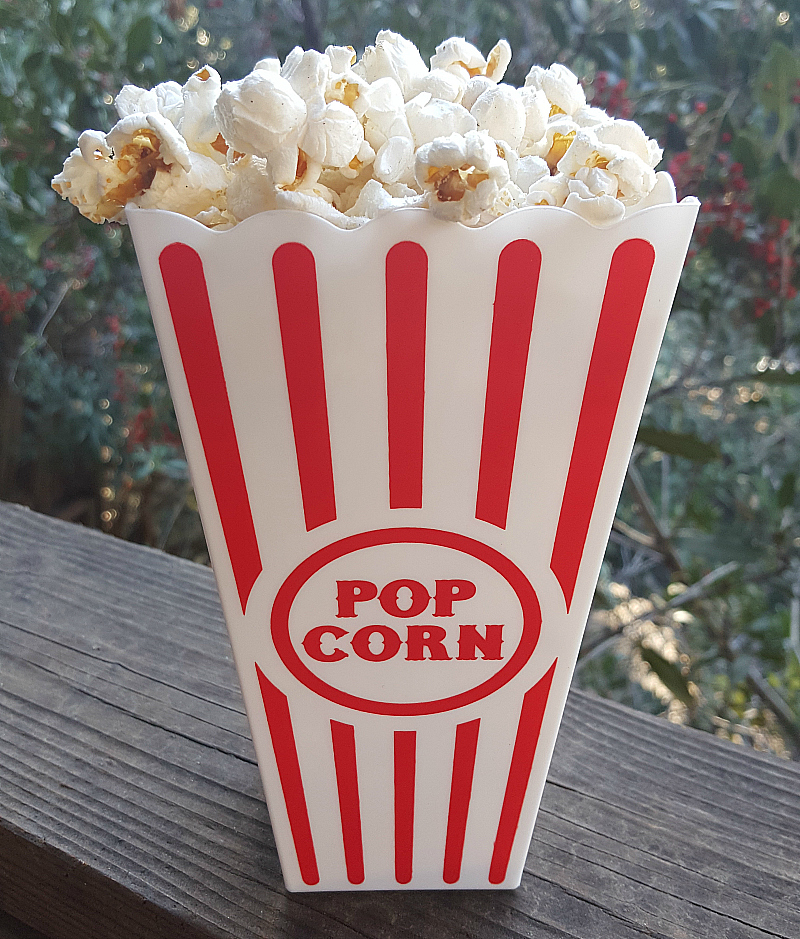 Ingredients:
2 T Coconut Oil
1/2 cup Popping Corn
Optional Ingredients:
Salt, Parmesan cheese or other toppings
Instructions:
Heat coconut oil in a cast iron Dutch oven.
When the oil is hot, carefully add the popping corn and cover.
Shake the pan to coat the kernels with oil.
Cook on high heat for 3-5 minutes.
When popping sound slows, immediately remove from heat and pour the popcorn into a heat safe bowl.
If desired, toss in salt, Parmesan or other toppings.
Then, eat it all!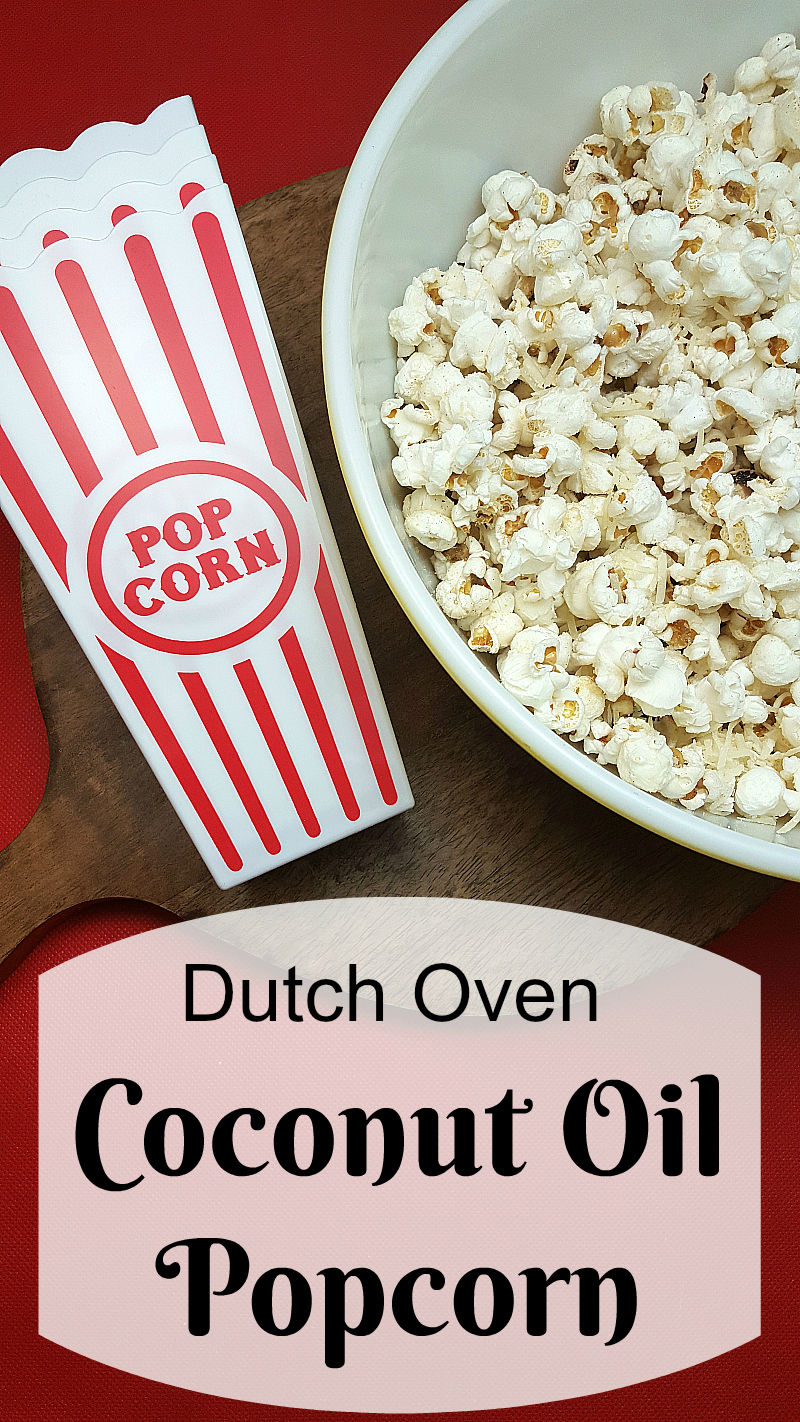 Check out my other vegetarian recipes, so you can get more kitchen inspiration.