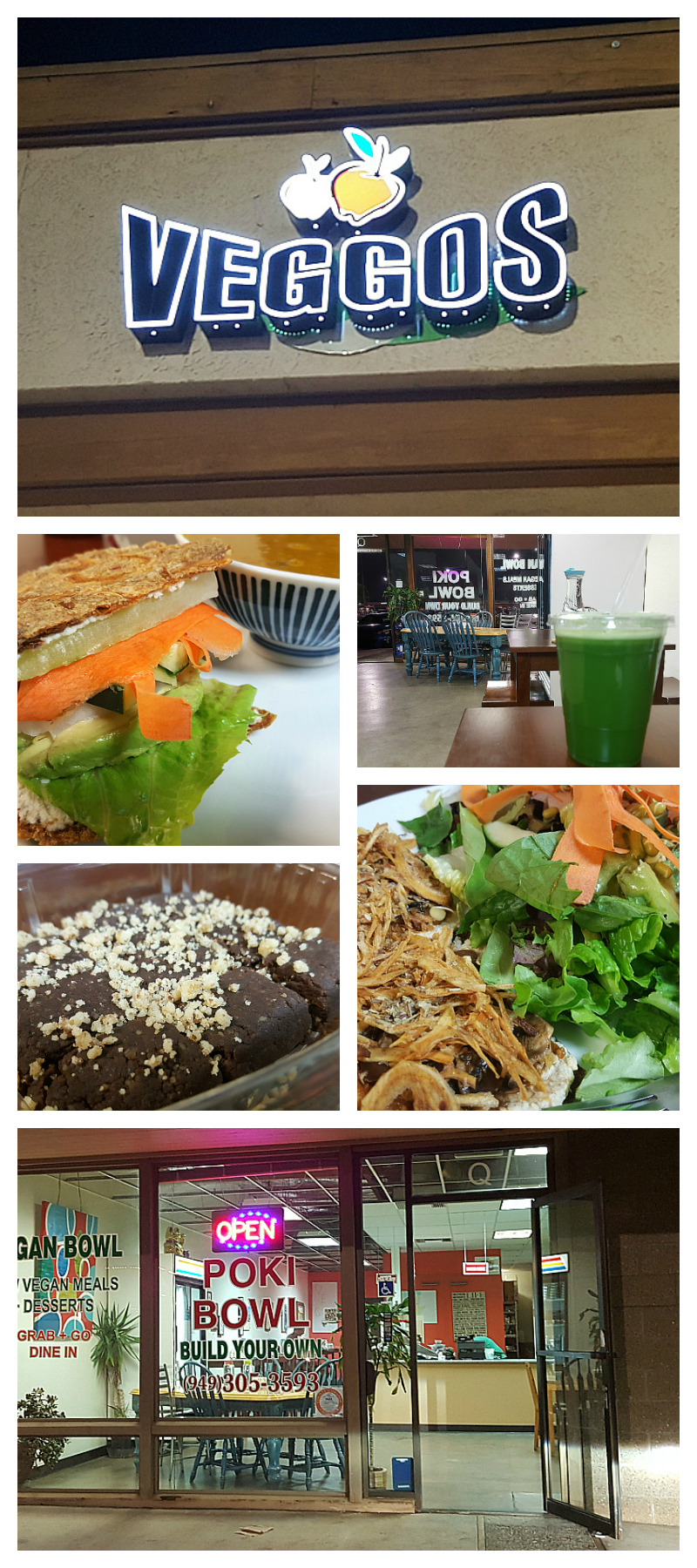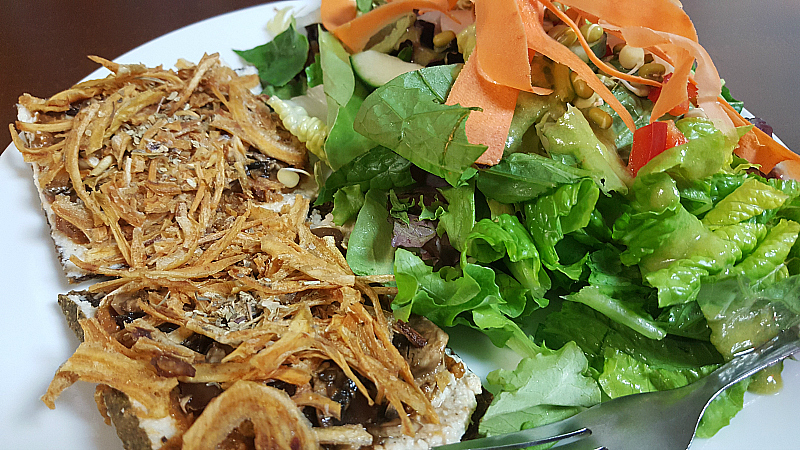 Lake Forest Vegan Raw Food
When I saw that there is a Lake Forest vegan raw food restaurant, I knew I had to try it!
I'm a vegetarian and don't eat meat or fish. Typically, when I go out to eat, I do a quick scan of the menu and know that I'm not going to be able to order most of the things I see.
That was not the case at Veggos and it was wonderful!
Veggos Green Cuisine serves of vegan, raw food. The emphasis is on nutritious fresh ingredients that look and taste good.
It isn't trying to be an identical substitute to meaty or dairy filled dishes. They have embraced their vegan, raw identity.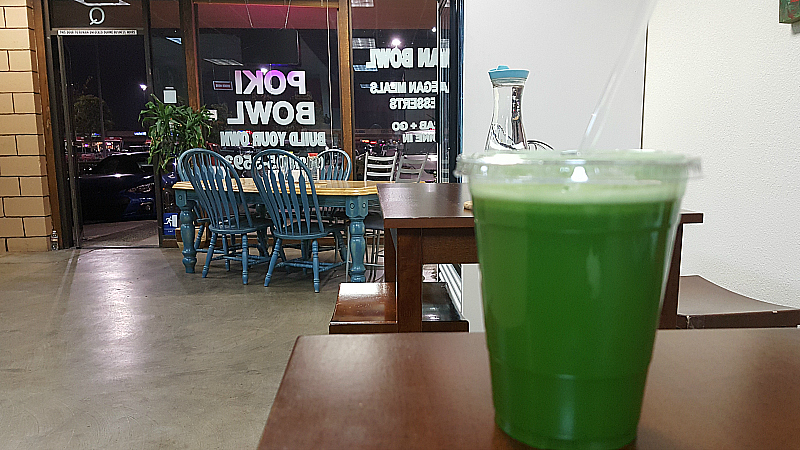 The restaurant is in a cozy space in an older strip mall. There are table service for those who want to eat there. They also have a selection of grab and go food items already prepared.
We were there close to closing time and were the only ones still in the restaurant. We placed our order at the counter. They were really friendly and helped us 'first timers' decide what to order.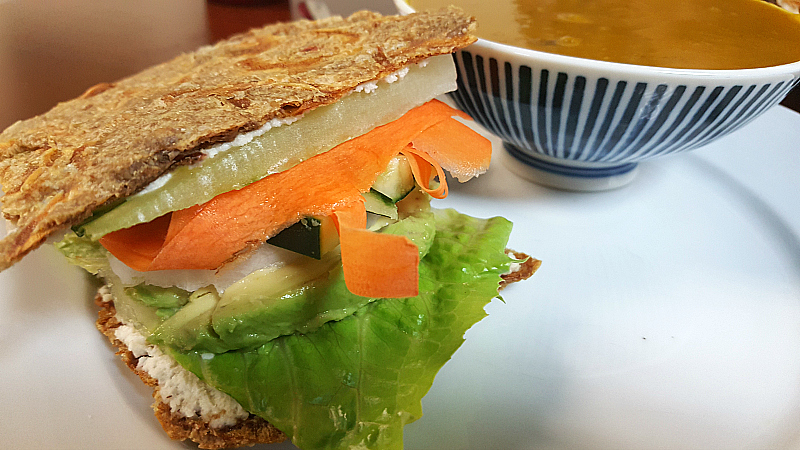 I had a "cheeseburger" with the soup of the day. The sandwich was delicious. I especially liked the housemade onion bread that is cracker-like.
They also sell packages of the bread to go. My son had the Laguna Pizza and a salad. He loved the flavors and textures. He also had a green juice.
For dessert, we chose the "brownies" from the grab and go refrigerator. It didn't have the texture of non-vegan brownies and seemed more like fudge or a dense cookie to me. The brownie was delicious, so I'd definitely get it again.
We enjoyed ourselves at Veggos. The food and service was great. This was a feel good, satisfying meal!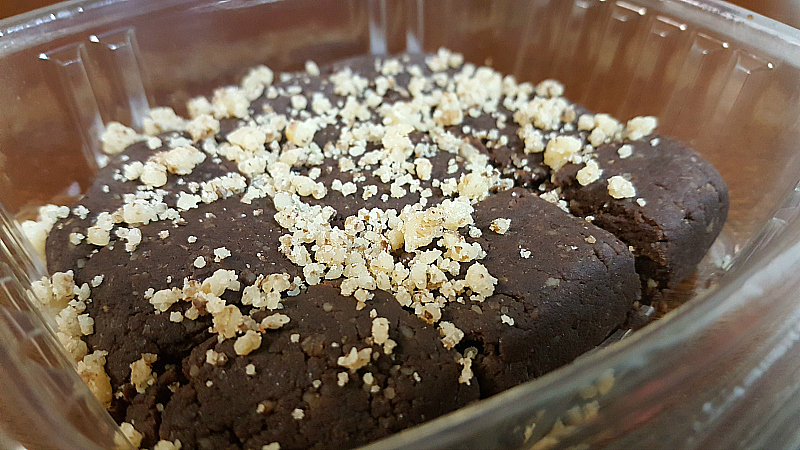 Veggos Green Cuisine
Raw Vegan Fast Food
23615 El Toro Road
Lake Forest, CA 92630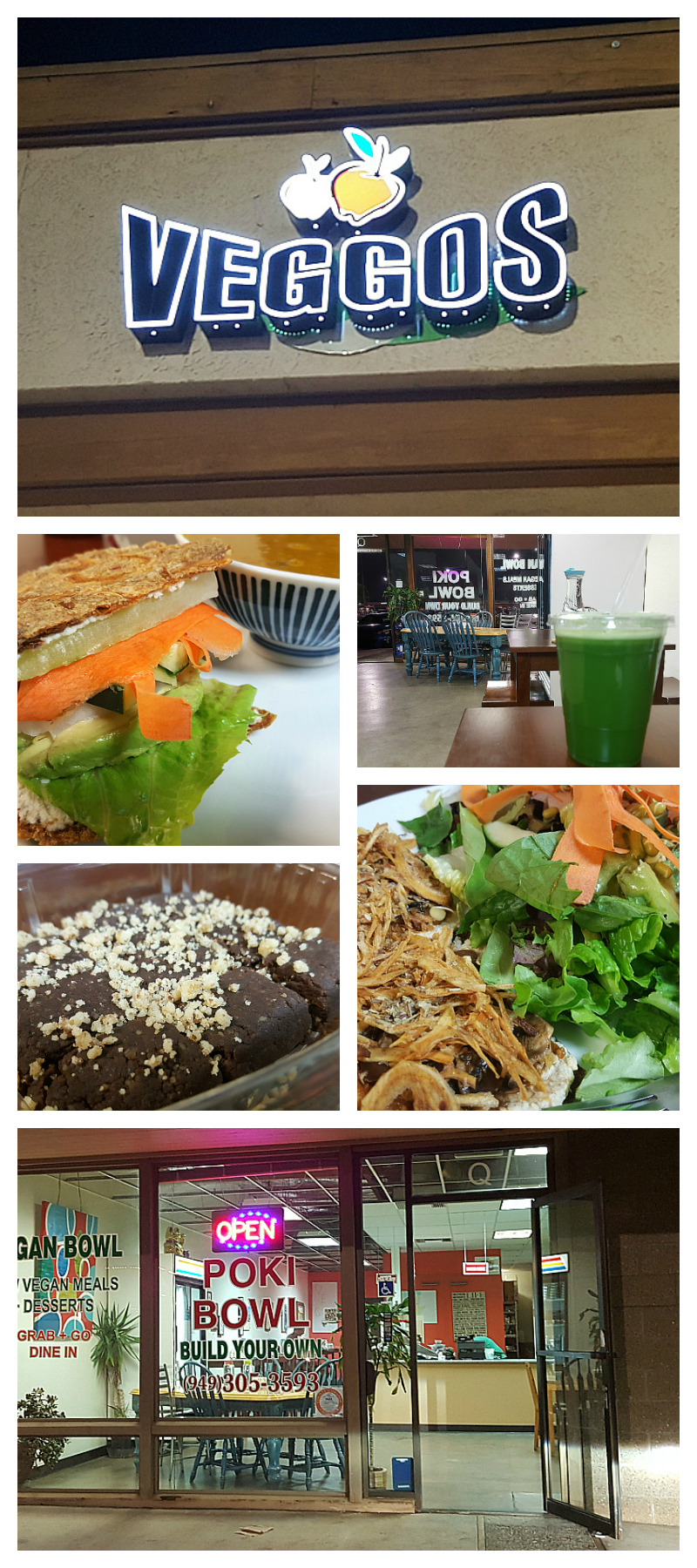 Check out my other restaurant reviews, so you can plan your next delicious adventure.