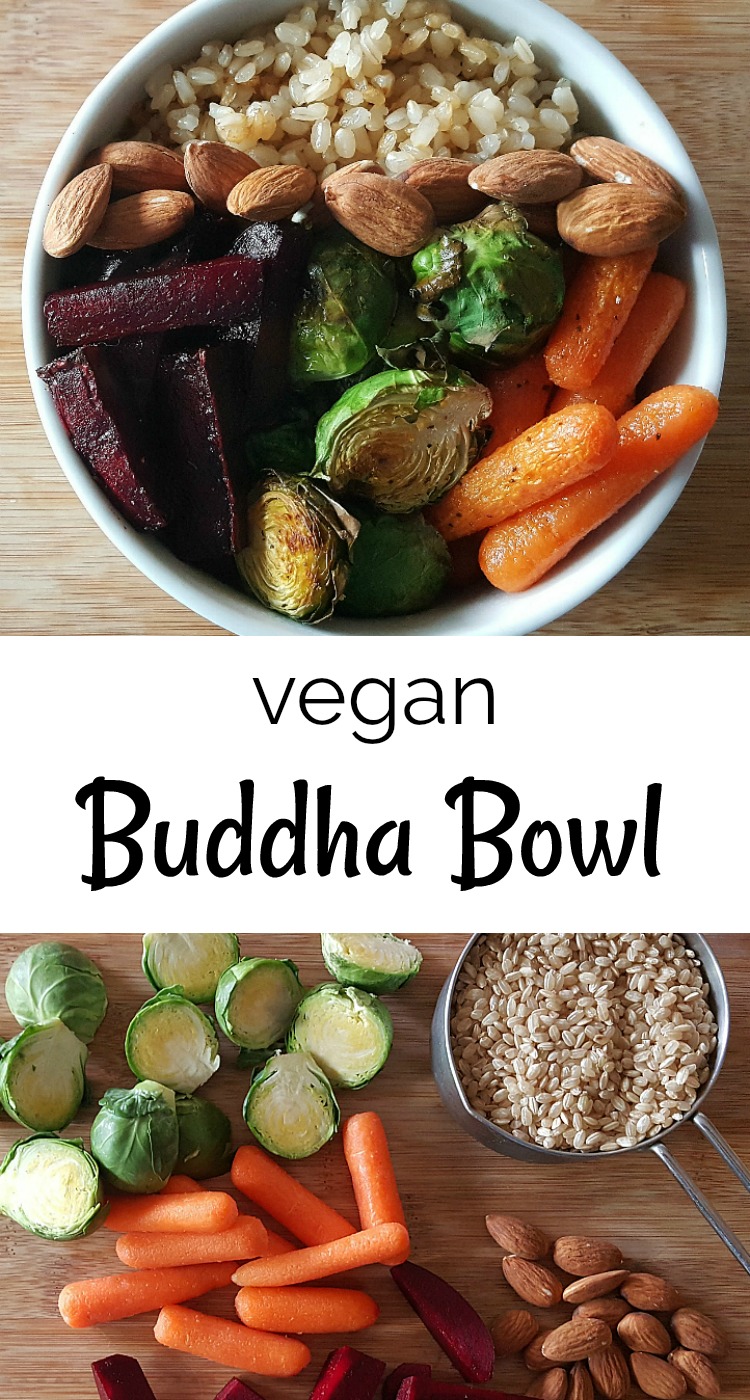 Buddha Bowl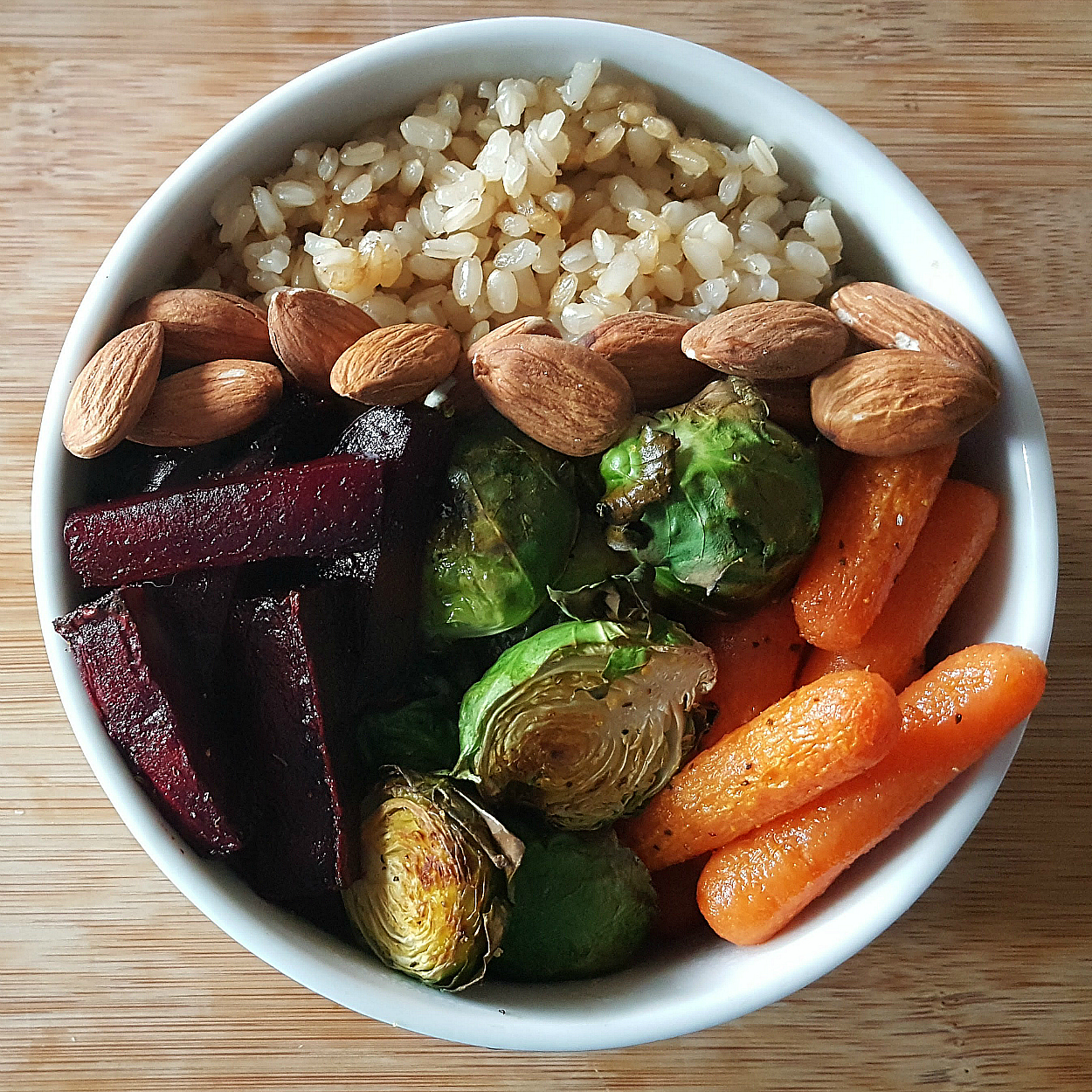 Here in my home, we love eating feel good meals that can be eaten in a bowl.
A vegan Buddha bowl with brown rice, roast vegetables, nuts and a tangy tahini sauce is an excellent dinner for us.
It is delicious, nourishing and tasty, and since looks are important, too, it is pretty.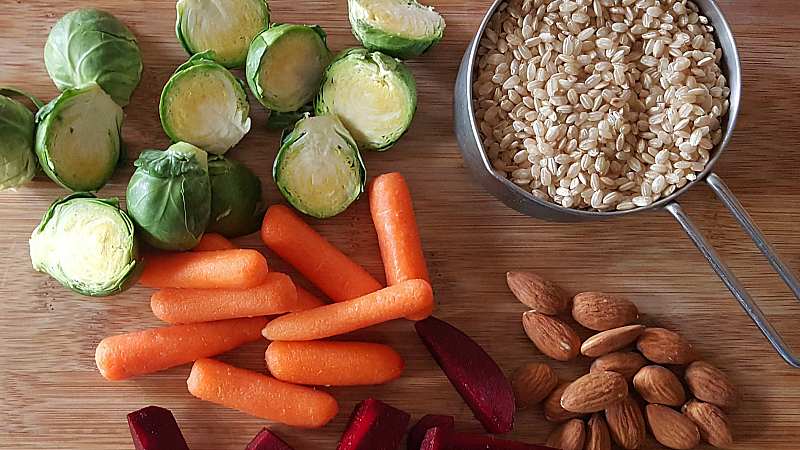 The recipe makes good use of nutrient rich fresh ingredients, and it's easy to prepare.
Since this is American Heart Month, I'm making an extra effort to pay attention to what I and the rest of my family eat.
Eating healthy not only makes you feel great but also provides nutritional benefits.
U.S.-grown rice is the highest in quality, rich in vitamins and minerals and one of the most heart-healthy foods to enjoy.
Regular long grain white rice is nice, but there are so many other types of U.S.-grown rice to enjoy.
For this recipe, I used U.S.-grown brown short grain rice which is a whole grain food and can help maintain a healthy heart.
It is just perfect, the texture and flavor complement the roasted veggies nicely.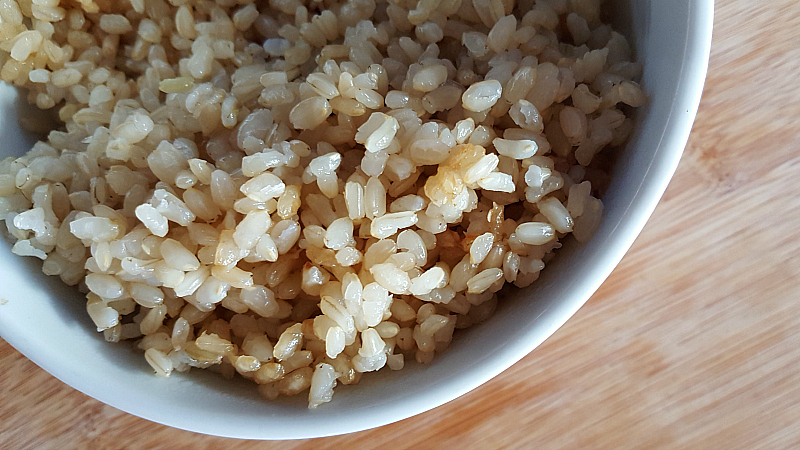 The recipe makes two bowls, but you can double or triple it, if you'd like.
You can serve it all right away, or pack up the leftovers to eat later.
The bowls still taste great after being refrigerated and reheated in a microwave.
We love these vegan Buddha Bowls and I hope you do, too!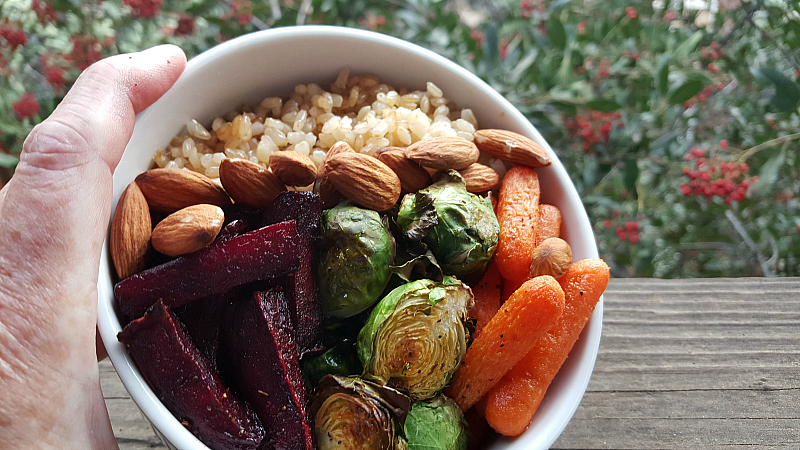 Vegan Buddha Bowl (aka Hippie Bowl) Recipe
Serves 2
Pre-heat oven to 425°
Ingredients
2 cups U.S.-grown Brown Short Grain Rice (cooked according to package instructions)
8 Brussels Sprouts -halved
1 Large Beet – trimmed, cut into chunks
1 1/2 cups Baby Carrots
1/3 cup Almonds
Olive Oil
Salt and Black Pepper to taste
Sauce
1/2 cup Tahini
1/3 cup Water
1/4 cup Lemon Juice
1 T Garlic Powder
Salt and Black Pepper to Taste
Instructions
1) Roast the veggies. Arrange Brussels sprouts, carrots and beets on a baking sheet in a single layer. Drizzle with olive oil and sprinkle with salt and pepper. Place in hot oven and roast until tender (approx. 20 minutes).
2) Make the sauce. Combine sauce ingredients in a small mixing bowl. Then mix together by hand until blended.
3) Assemble the bowl. Add rice first and then add the vegetables. Top with raw almonds and tahini sauce.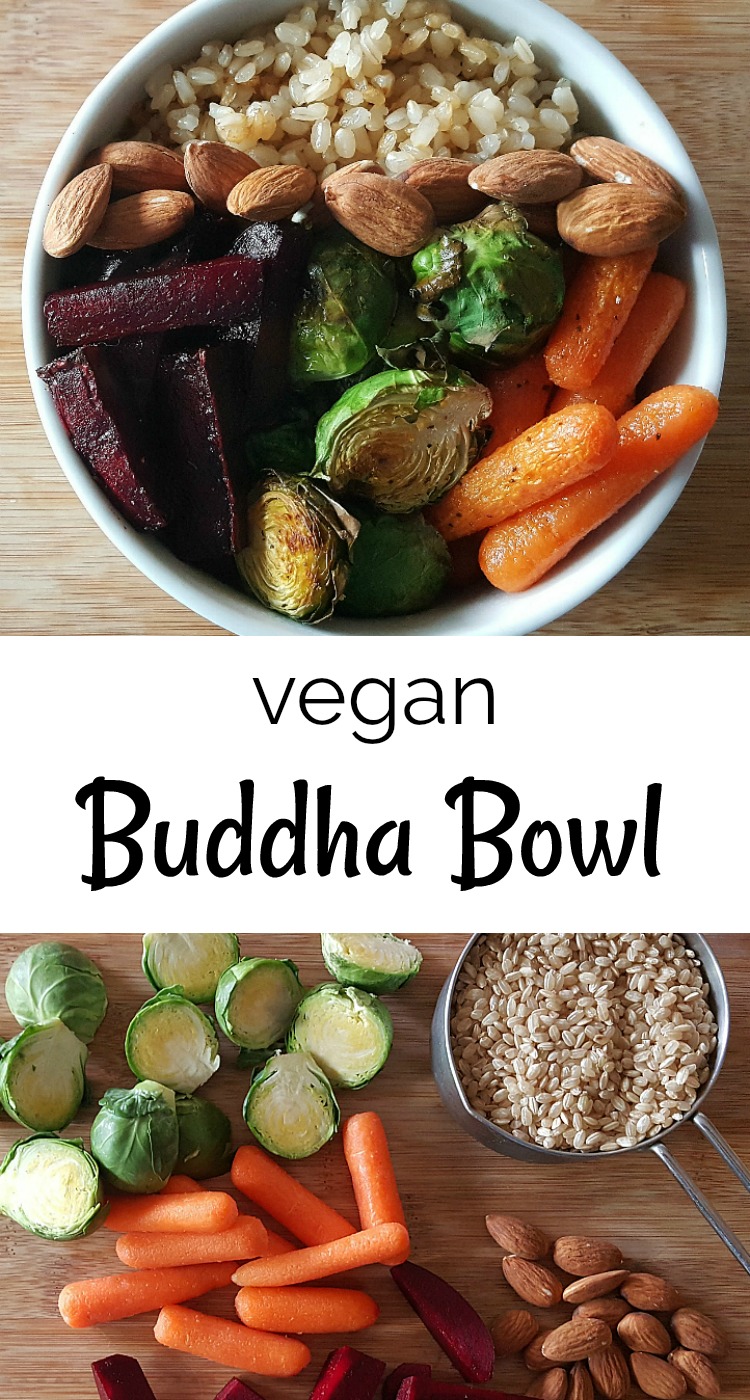 More from Mama Likes To Cook
Check out the rest of my vegetarian recipes, so you can get more great ideas for baking, cooking, blending and juicing.
Rice Recipes
Brussels Sprouts Recipes
Shopping Tips
For a beautiful assortment of kitchen necessities and food gifts for the whole family, check out the deals at these online stores.
Are you ready to have some delicious fun in the kitchen?