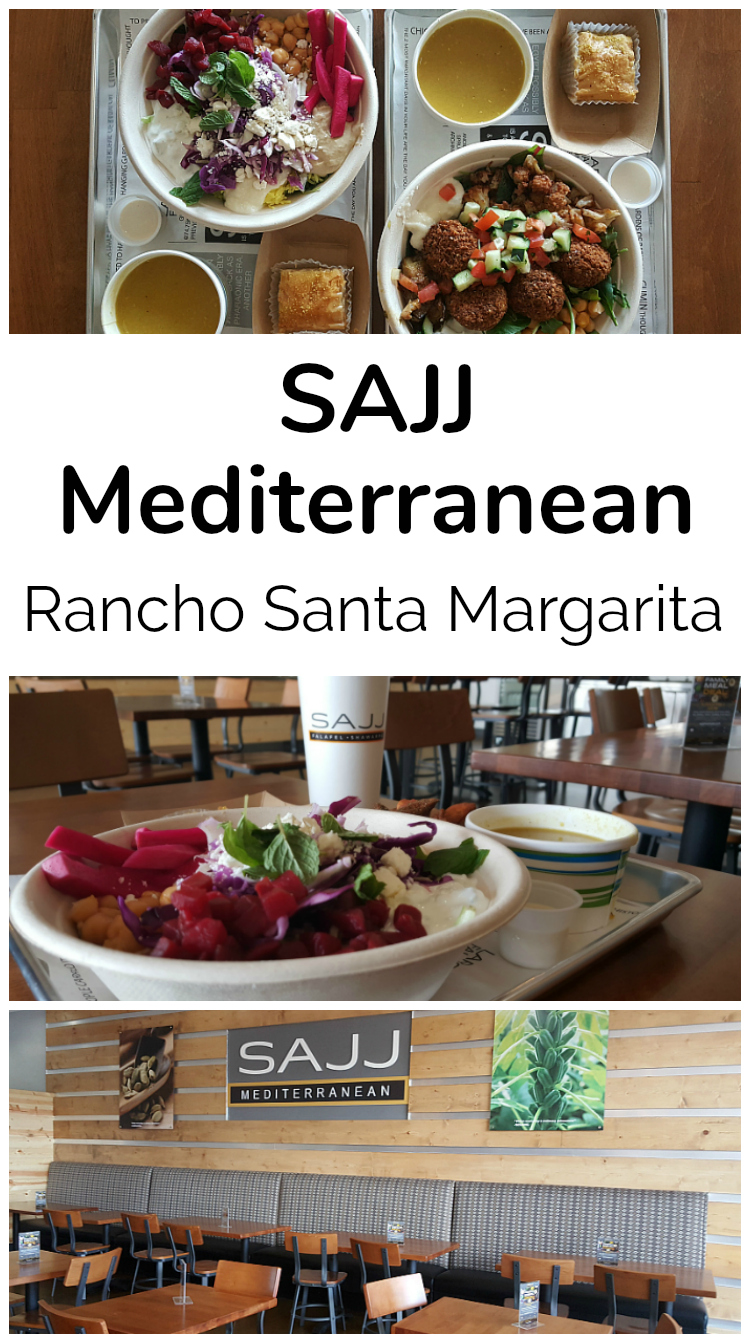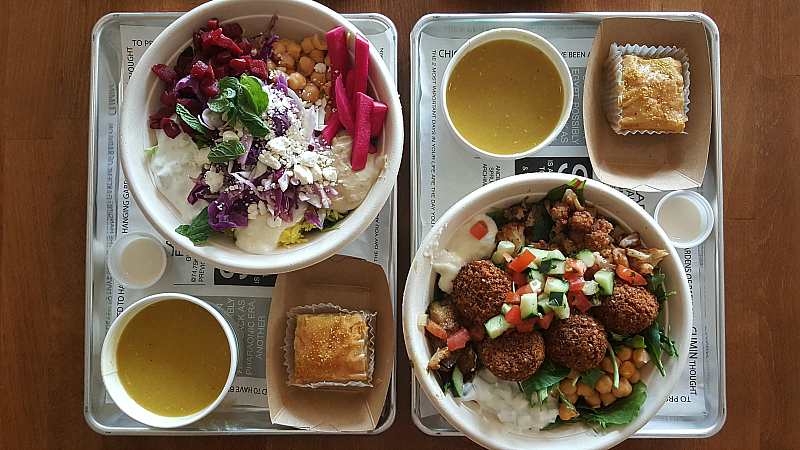 SAJJ Mediterranean
There is a brand new Mediterranean restaurant in Rancho Santa Margarita! SAJJ Mediterranean already has successful locations in the San Francisco Bay area, and they have now expanded to Southern California.
They specialize in fresh, flavorful food that can be customized for each person, so this is a great choice for particular eaters. Ordering at the counter is easy and you can watch them put together your meal.
They have wraps, pita sandwiches, salad bowls and rice bowls with your choice of protein and toppings. Everything looks amazing, and I'm sure any combination would be tasty, too.
I chose a salad bowl with tastes of many (most?) of the toppings, which was a great way experience all of the flavors. This clean eating meal was filling and satisfying, but didn't make me feel sluggish the way not-so-healthy meals do.
In addition to the entrees, I'd recommend the fresh pita chips that are crispy on the outside and soft in the middle. Premium beverages include refreshing mint lemonade, strawberry lemonade and tamarind drinks. And, yes, they also have baklava for dessert.