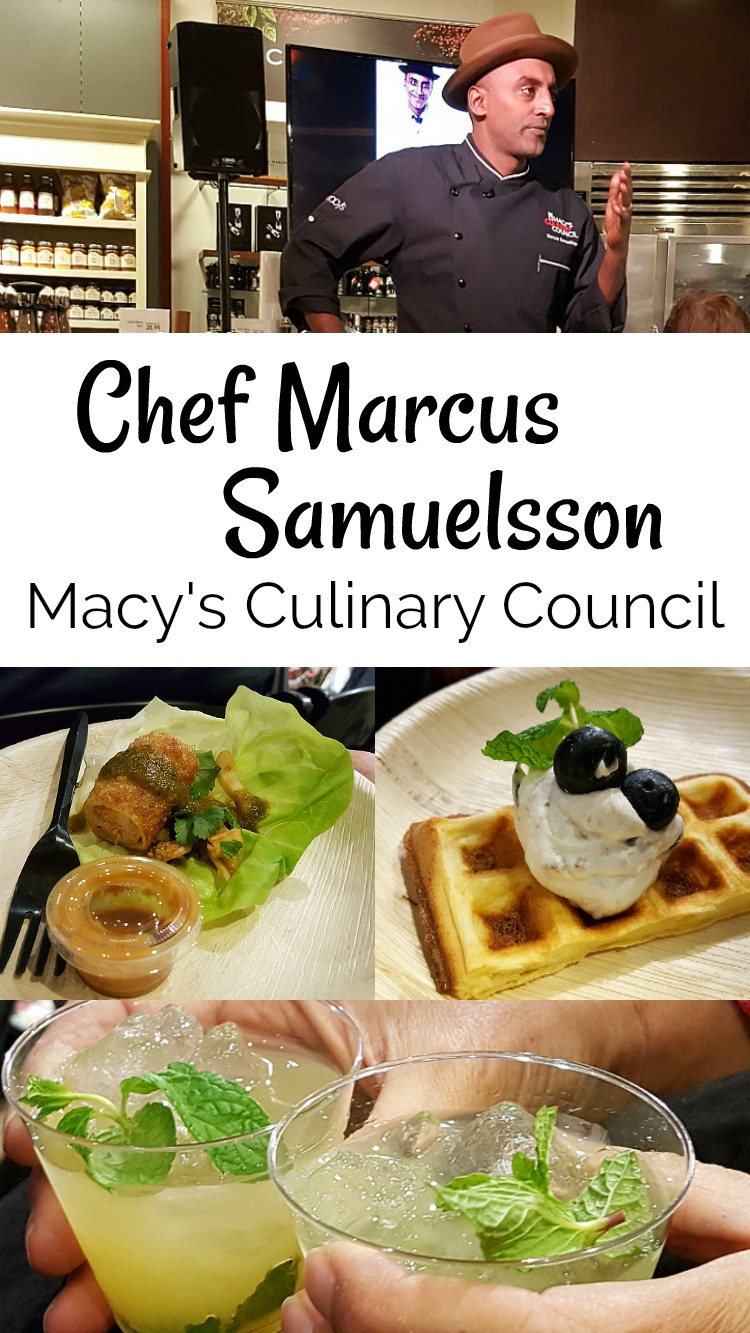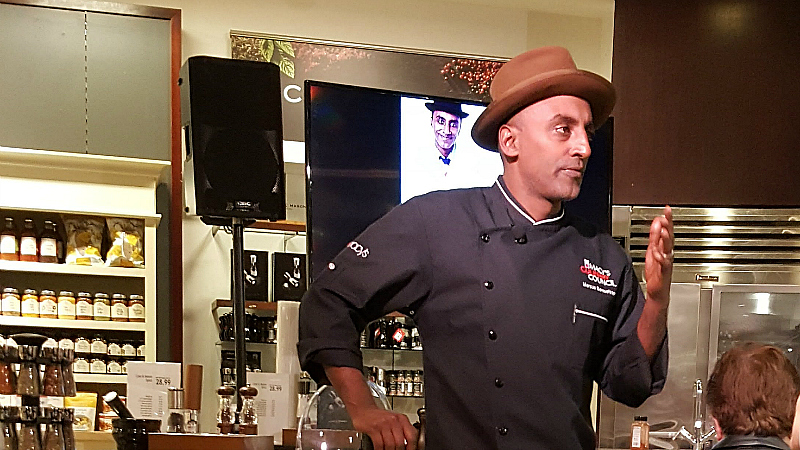 When I heard that there was going to be a free event with Chef Marcus Samuelsson at Macy's, I immediately messaged a friend to make plans to attend. I've seen him in person before, and knew that I'd pick up both inspiration and practical tips.
Macy's Culinary Council is led by four superstar chefs, and they periodically host live events that are open to the public. Fortunately, the one with Chef Marcus was at my local Macy's Home Store at South Coast Plaza. Tickets were complimentary, but had to be reserved ahead of time.
The small event was a great way to interact with Chef Marcus. His passion for good food is contagious, and a good time was had by all. As a bonus, the event was emceed by Chef Maeve, Food Network's holiday baking champion.
Chef demonstrated a delicious assortment of recipes, and, of course, we got to taste each one. I learned how these specific recipes are made, but also picked up techniques that I can apply to other dishes.
He does a fantastic job of layering flavors throughout the cooking process, so the end result is a dish you'll want to savor.
Photo Gallery