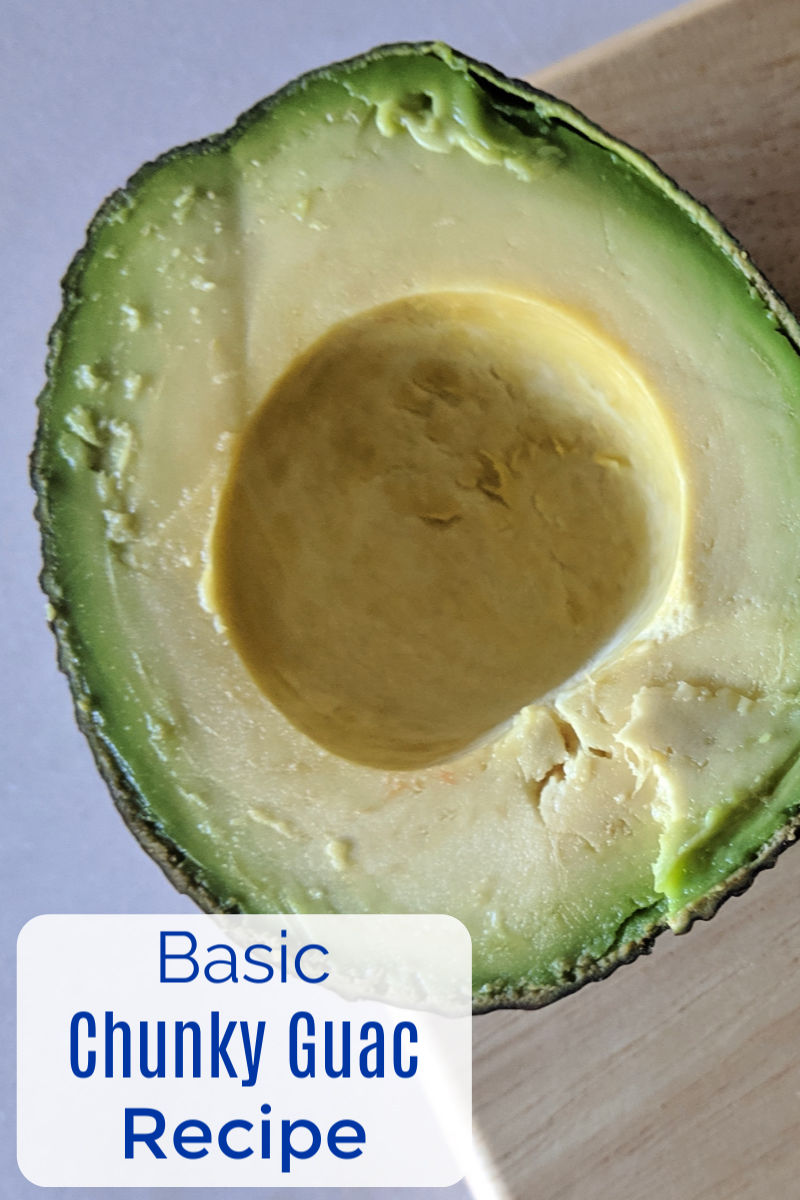 Simple Homemade Guacamole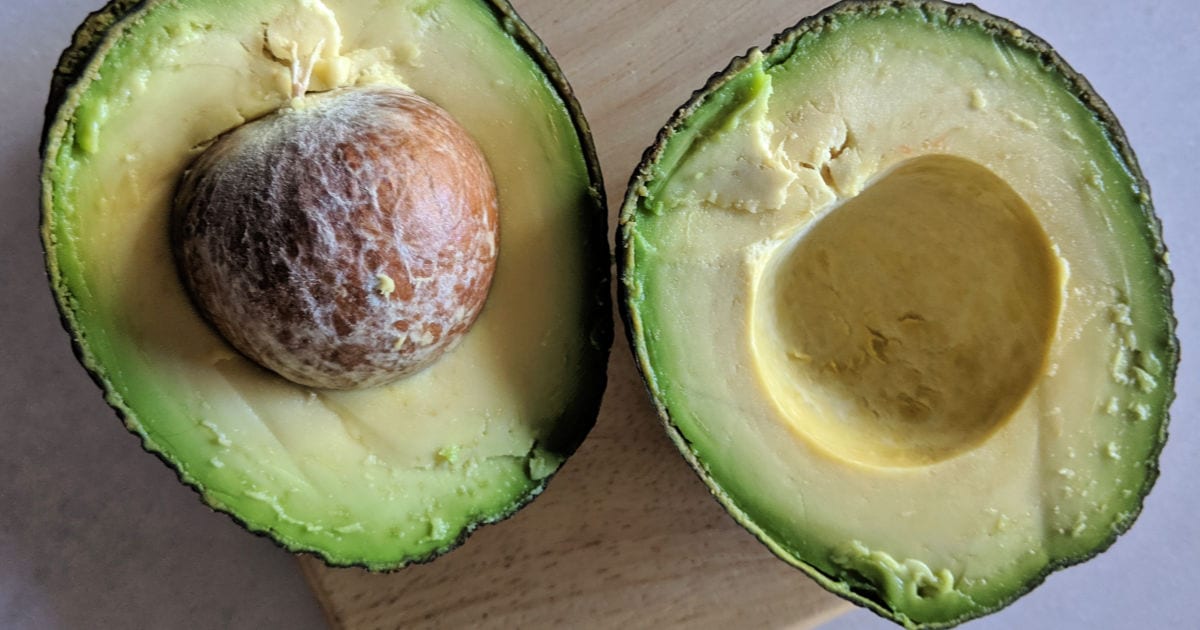 There are a whole lot of ways to make guacamole, but sometimes you just need to start with a basic chunky guacamole recipe.
I like chunks in general, and especially like getting a nice chunk of creamy avocado in my guac.
The recipe is easy to make, and it is always delicious as is.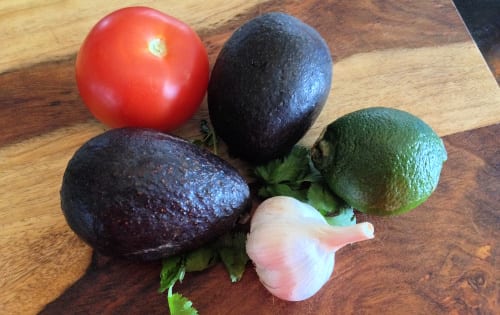 The guacamole is great with chips, of course.
It can also be served as a topping for scrambled eggs, tacos, burritos, quesadillas, enchiladas, chimichangas or a vegan Buddha bowl.
Follow my recipe exactly for a no fail avocado dip or use this as a starting point to customize the flavors to suit your taste.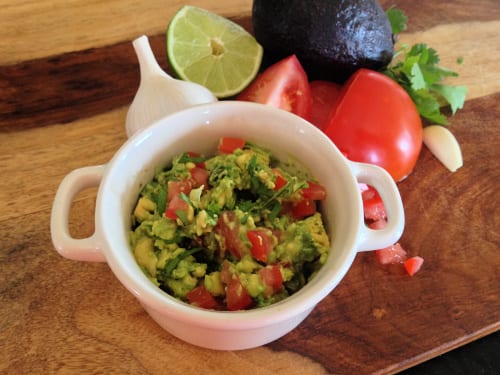 Basic Chunky Guacamole Recipe
Ingredients
2 Large Avocados
1 Tomato
2 cloves Garlic
2 T Lime Juice
1 T Cilantro, minced
Salt and Black Pepper to Taste
Supplies
Chef Knife
Bowl
Spoon
Fork
Instructions
1) Slice the avocados from top to bottom, cutting all the way around. Hold an avocado with both hands and gently twist to separate into 2 pieces. Repeat with second avocado and remove the seeds.
2) Score the avocado horizontally and vertically to form bite sized sections without cutting through the skin. Gently scoop the diced avocado chunks out of the skin with a spoon.
3) Dice the tomato and discard excess seeds and juice. Peel and mince the garlic.
4) Place the diced avocado, diced tomato, minced garlic, lime juice and cilantro in a bowl and gently combine with a fork.
5) Taste and season with salt and pepper, if desired.
6) Serve immediately with chips or as a topping for another dish.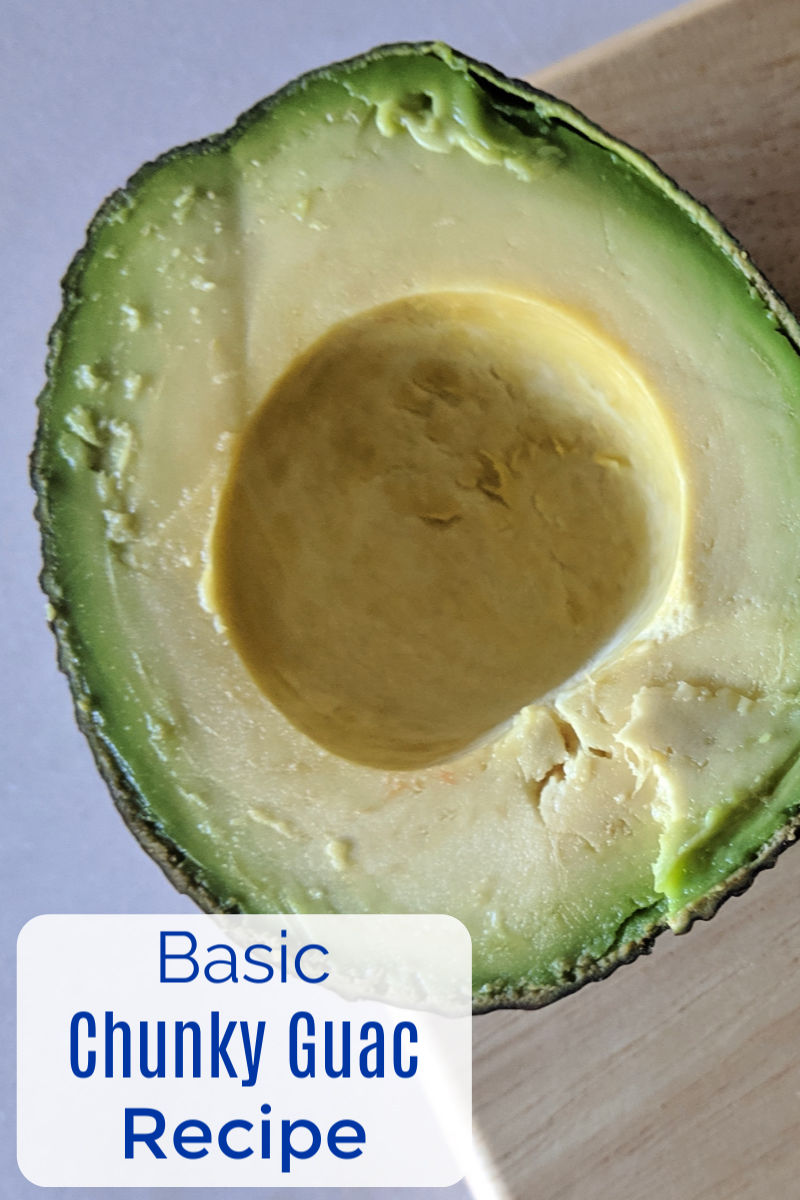 More from Mama Likes To Cook
Check out my vegetarian recipes, so you can get more great ideas for baking, cooking, blending and juicing.
Guacamole Recipes
Avocado Recipes
Salsa Recipes
Shop Now
For a beautiful assortment of kitchen necessities and food gifts for the whole family, check out the current deals at these online stores.
Are you ready to have some delicious fun in the kitchen?