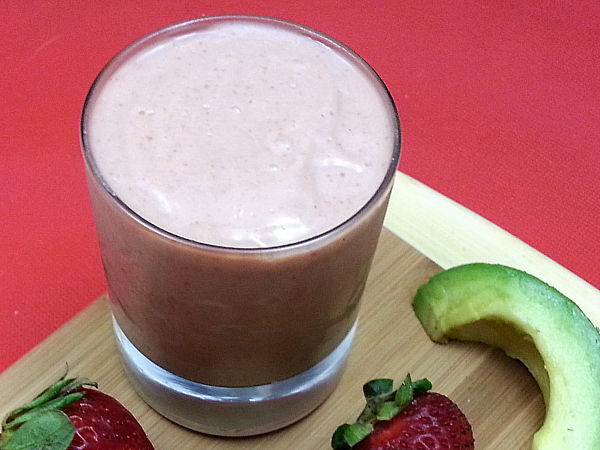 Avocado in a smoothie? Yes!
I tend to think of avocados as vegetables, but they are a fruit. When used in this smoothie, you won't really taste it or see the green color. You will, however, get the nutrition of the avocado – monounsaturated fat, dietary fiber, Vitamin's C, B-6 and more.
The avocado also makes this smoothie very creamy. Bananas are often what gives smoothies their creamy texture. Since I'm not a banana fan, I was thrilled to find a nutritious alternative that I do like.
Strawberry Avocado Smoothie
Ingredients:
2 Cups Strawberries
1 Large Avocado
1/2 Cup Milk
1 T Sugar
1/4 t Vanilla Extract
Instructions:
Combine all ingredients in a blender and blend until smooth.
Tip: I like my smoothies cold, so I freeze the strawberries in serving size containers so they are ready to use.