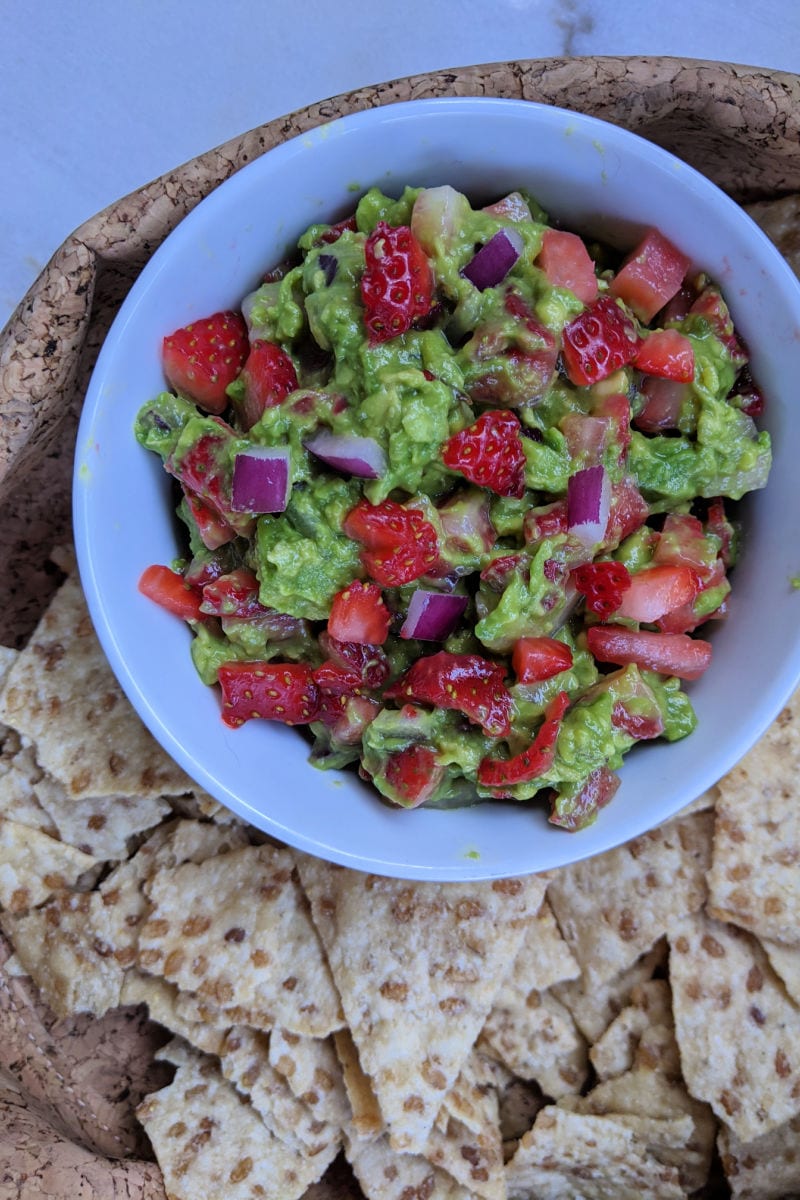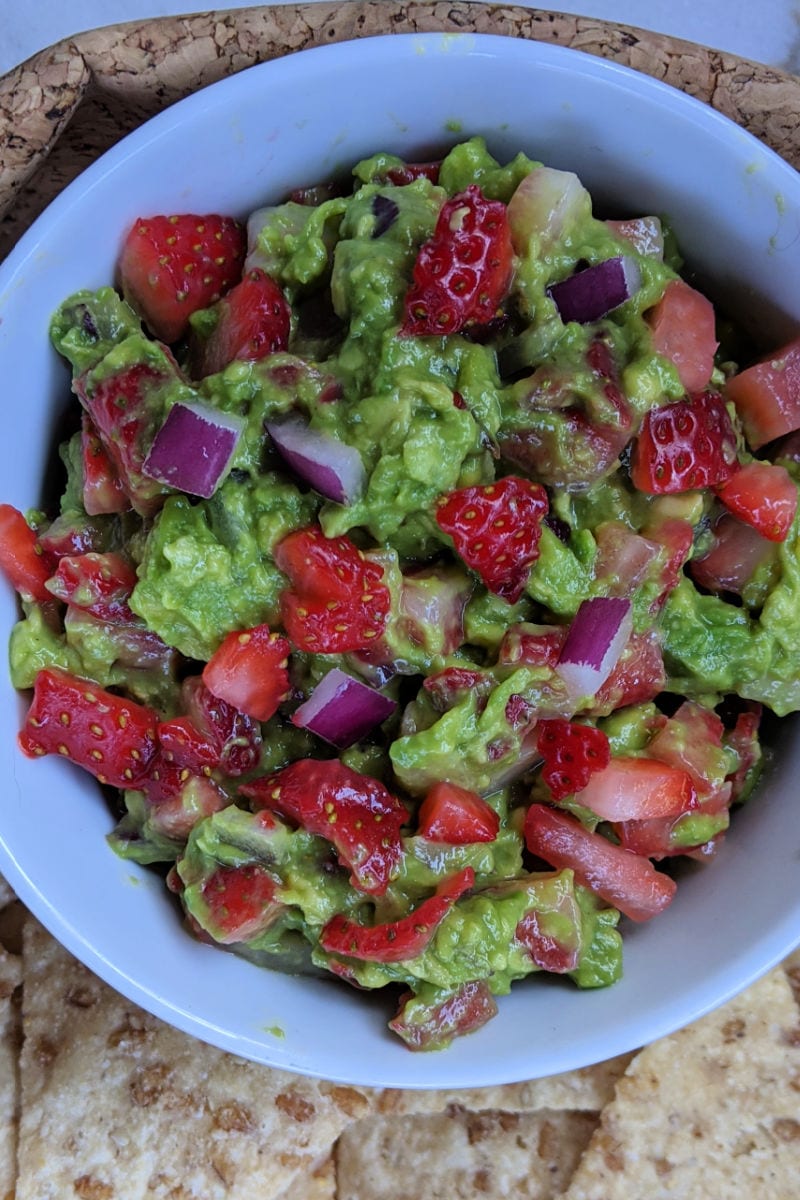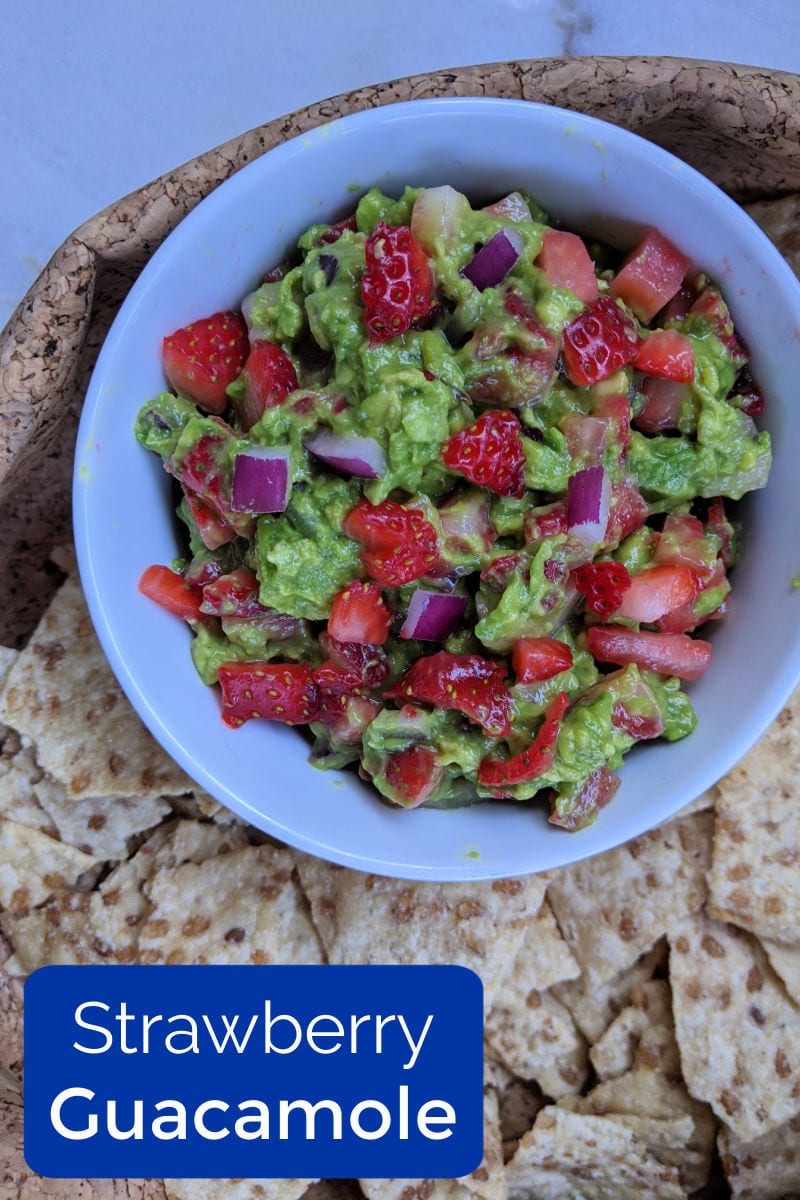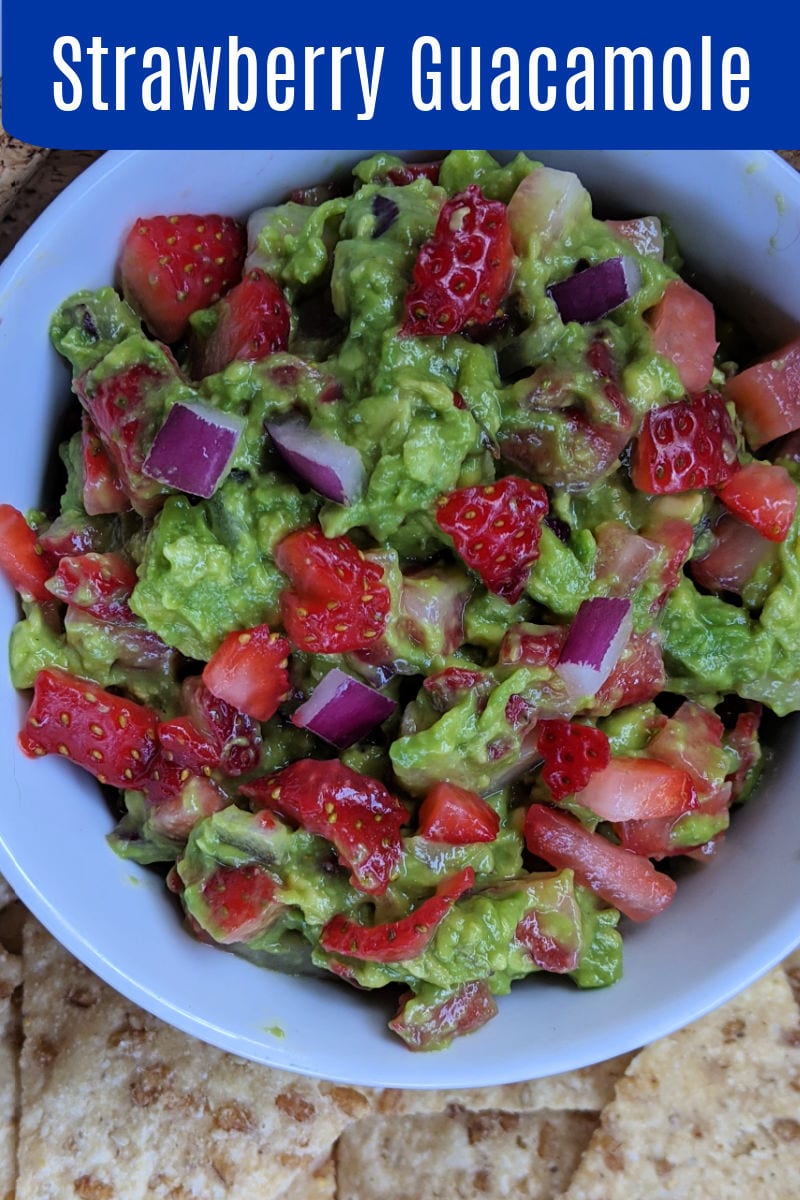 Fresh Fruit Guacamole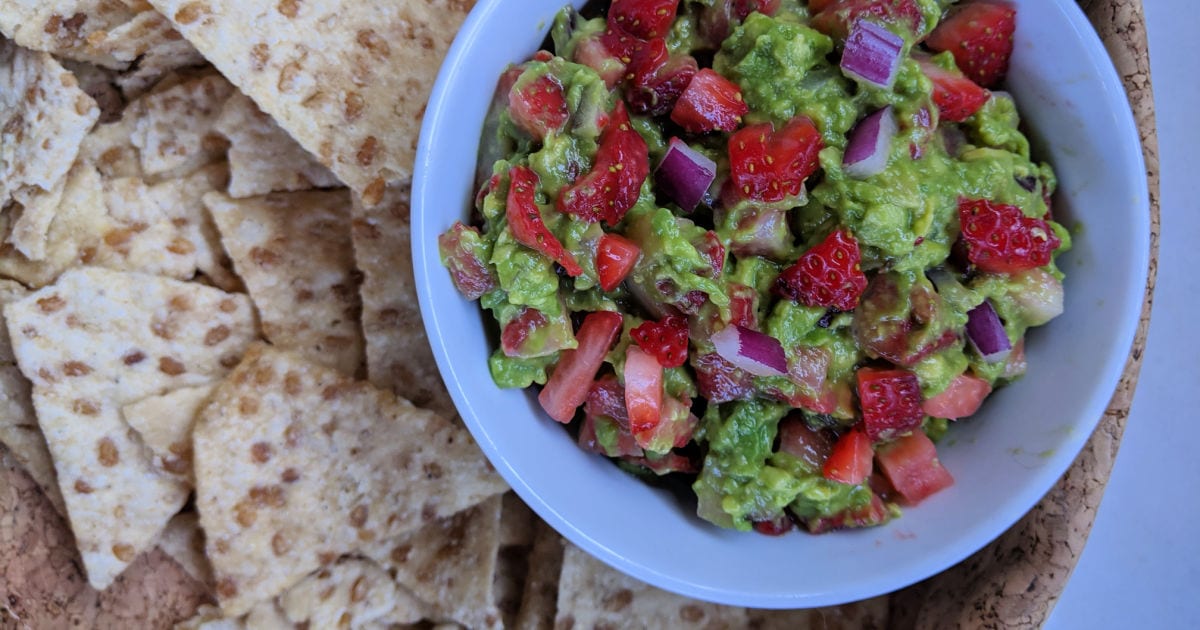 Make a bowl of this simple homemade strawberry guacamole, when you want a fresh and fruity twist on the classic dip.
Avocados and strawberries are two of my favorite items to pick up from the produce department, when I'm grocery shopping.
Both of these fruits are delicious all by themselves, but they also work well when combined into sweet and creamy guacamole.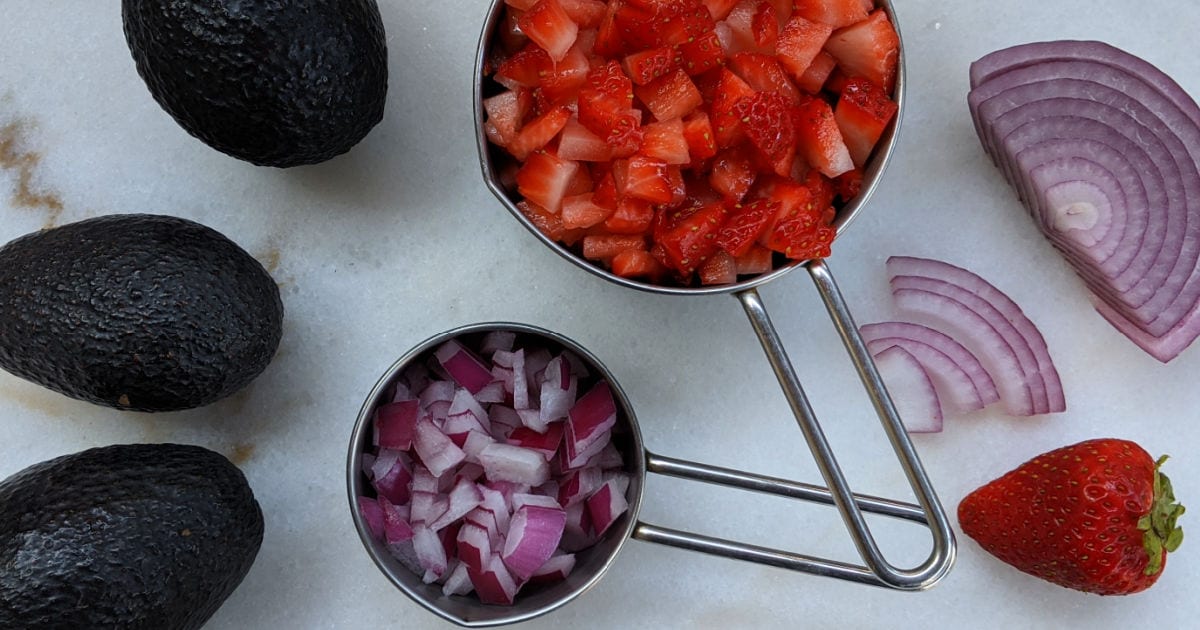 The recipe is really easy, so it only takes a few minutes to prepare.
You can store any leftovers in an airtight container in the refrigerator, but it tends to disappear before that in my house.
Today we had strawberry guacamole with chips, but you can also serve it as part of a meal.
Try this fruit guacamole in a taco or burrito, add it to a salad or serve it with eggs for breakfast.
It is good anytime of the year, and the red and green colors are perfect to serve for a Christmas or Cinco de Mayo party.
Enjoy!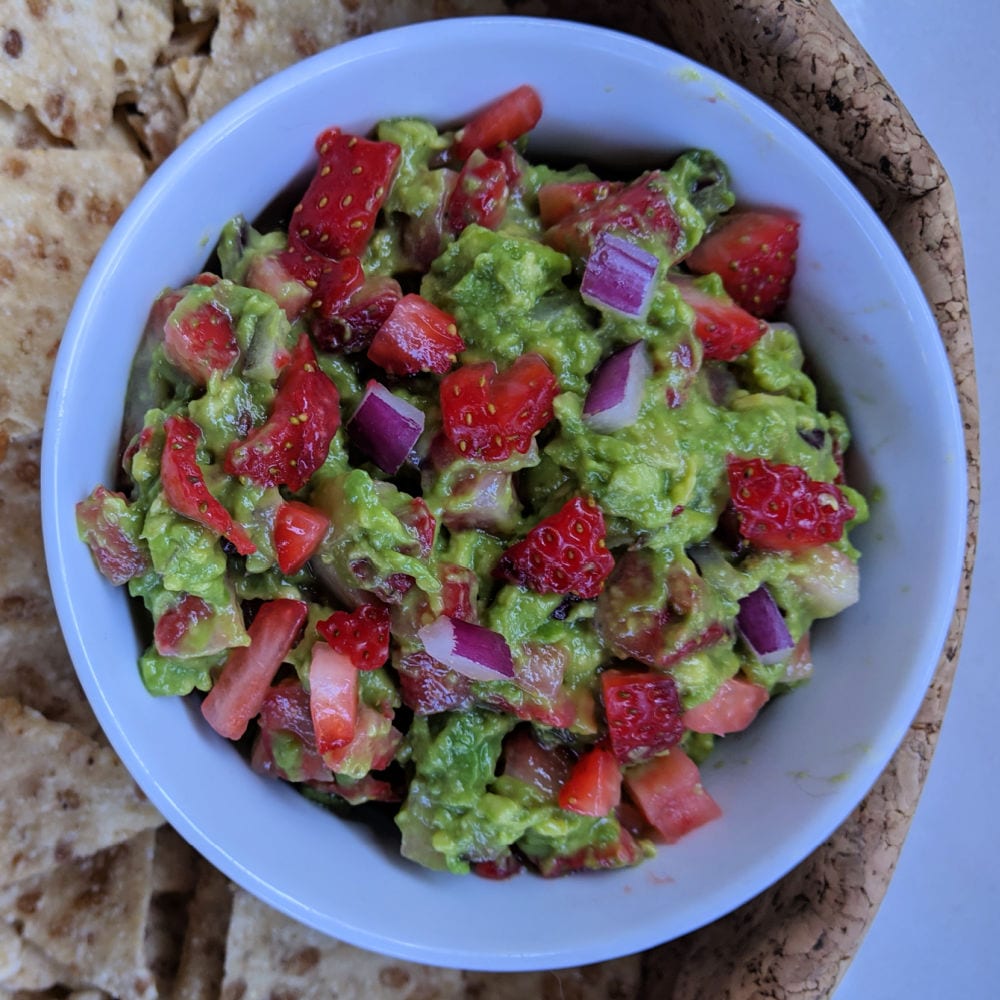 Strawberry Guacamole Recipe
Ingredients
1 cup Avocado, mashed (about 3 small or 1 extra large)
1 cup Strawberries, diced
1/3 cup Red Onion, diced
1 T Lime Juice
Salt and Black Pepper to Taste
Supplies
Bowl
Knife
Spoon
Measuring Cup
Measuring Spoon
Instructions
1) Add avocado to a bowl and mash.
2) Stir in diced red onion, lime juice, salt and pepper until thoroughly mixed together.
3) Gently fold in strawberries.
4) Serve immediately or store in the refrigerator in an airtight container.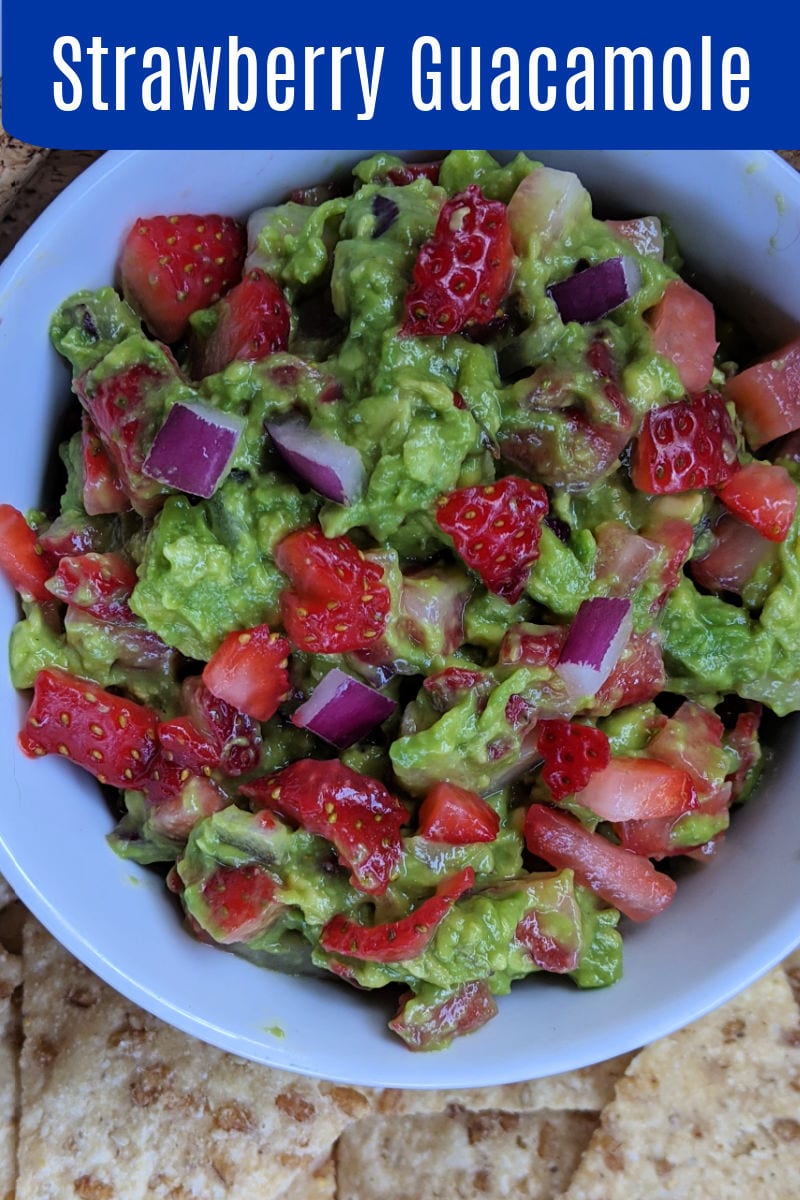 Check out my other appetizer recipes, so you can get more snack inspiration.
Following are a few of my other delicious guacamole recipes:
Then take a look at the rest of my vegetarian recipes, so you can have even more delicious fun in the kitchen!