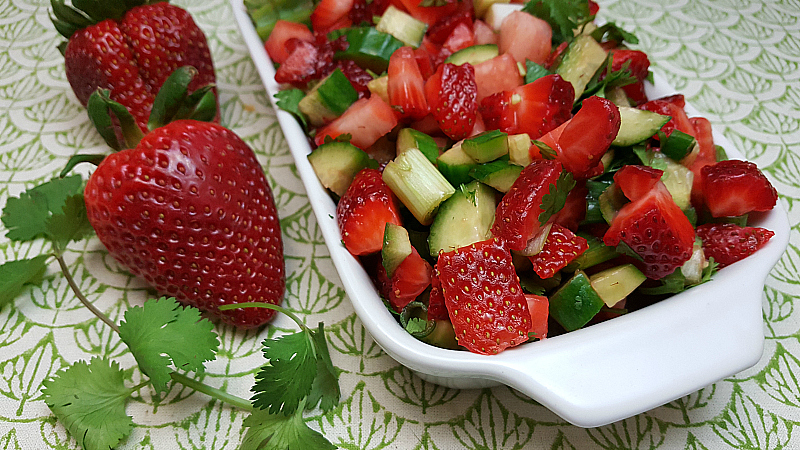 Regular tomato salsa is fine, but a fresh fruit salsa is a great way to kick up the flavor of your meal or snack.
Strawberry Cucumber Salsa has a touch of sweetness from the berries and a nice little crunch from the cucumber. It looks pretty and tastes great.
The salsa is good as an appetizer with chips, nachos or a quesadilla. It also works well as a topping for a taco, burger, sandwich or omelette. Take it to a potluck, game day party or buffet or serve it for family night for a tasty twist from the ordinary.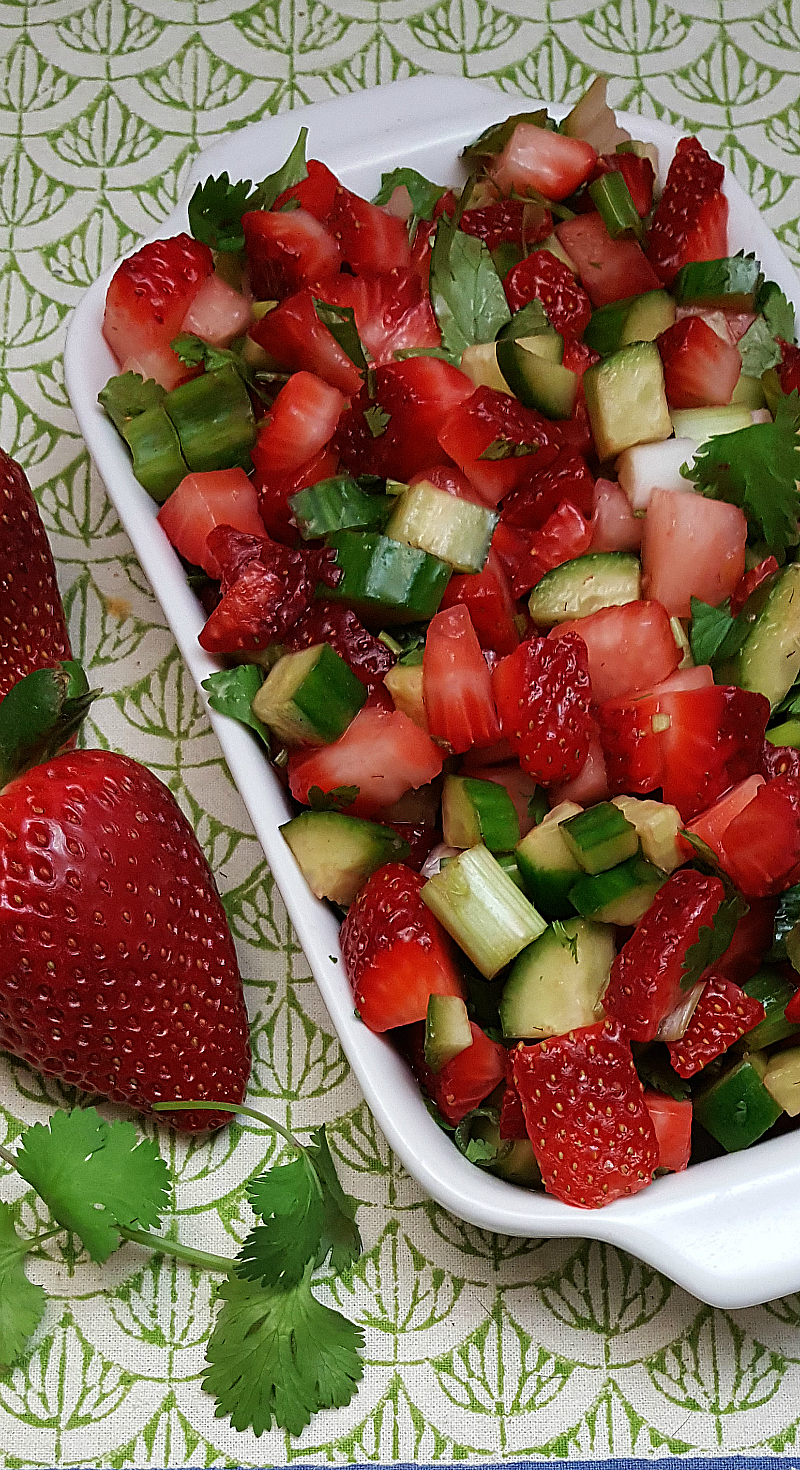 Strawberry Cucumber Salsa
Ingredients:
2 cups Strawberries, chopped
1 cup Persian or English Cucumber, chopped with skin on
2 Green onions, chopped
1/4 Cilantro, chopped
1 T Lime Juice
Pinch of Salt
Instructions:
Put all ingredients in a bowl.
Toss gently to combine.
Enjoy!