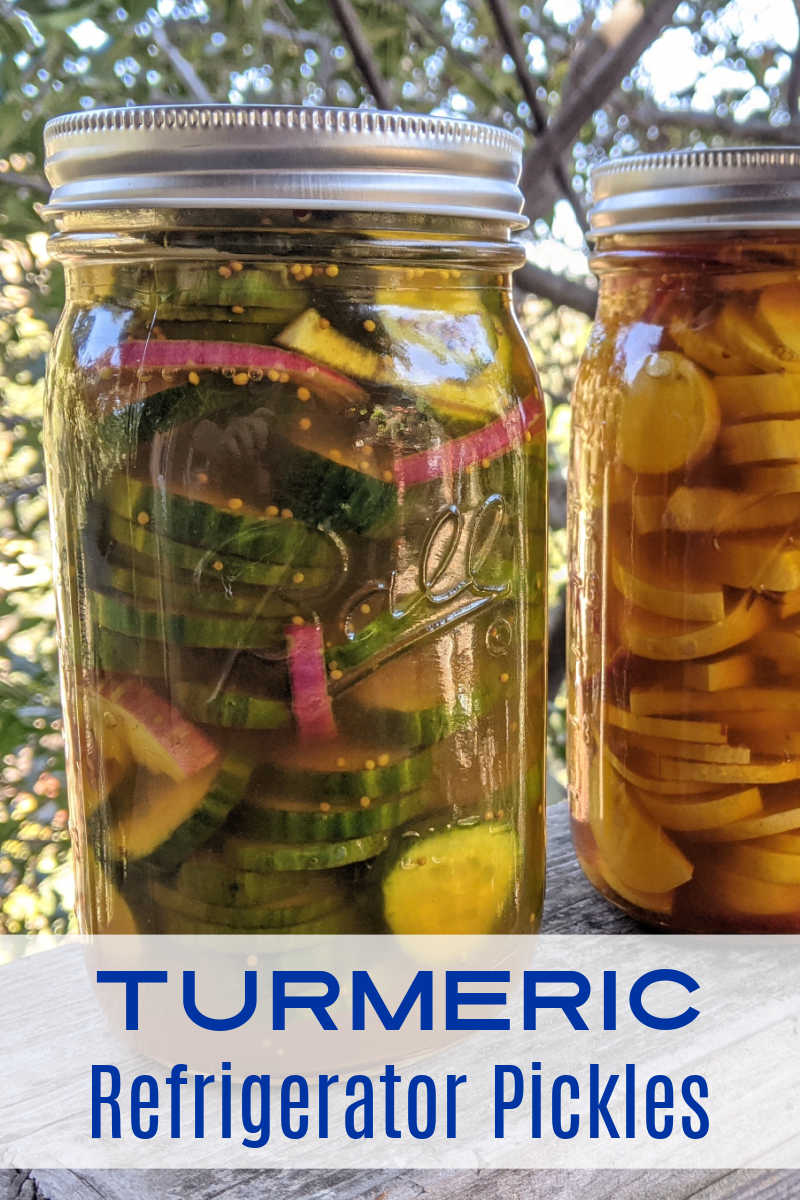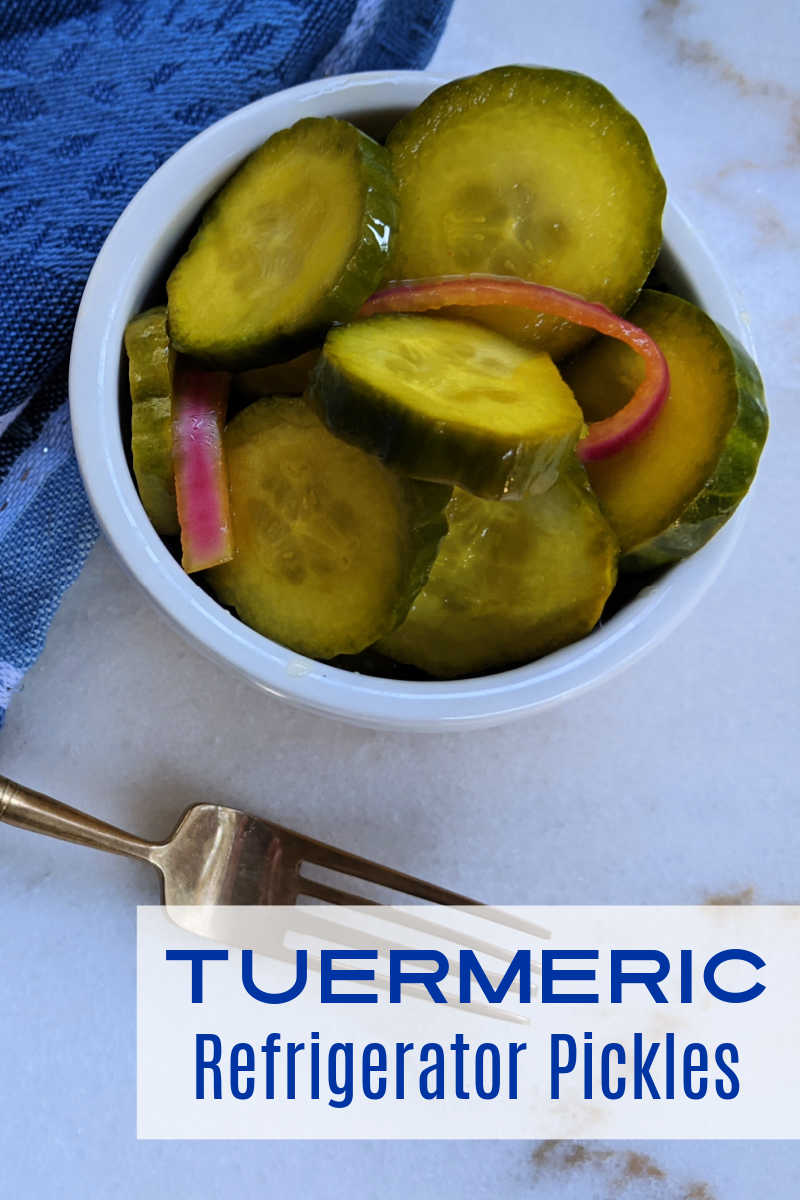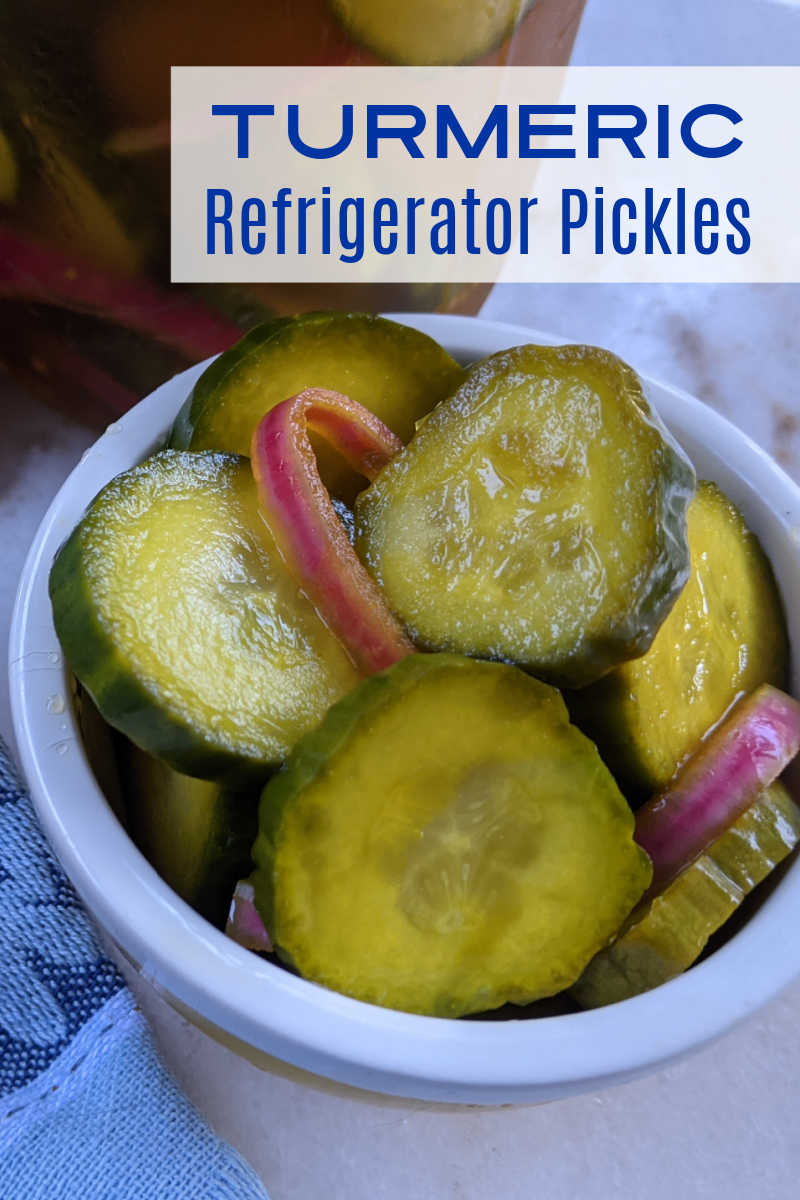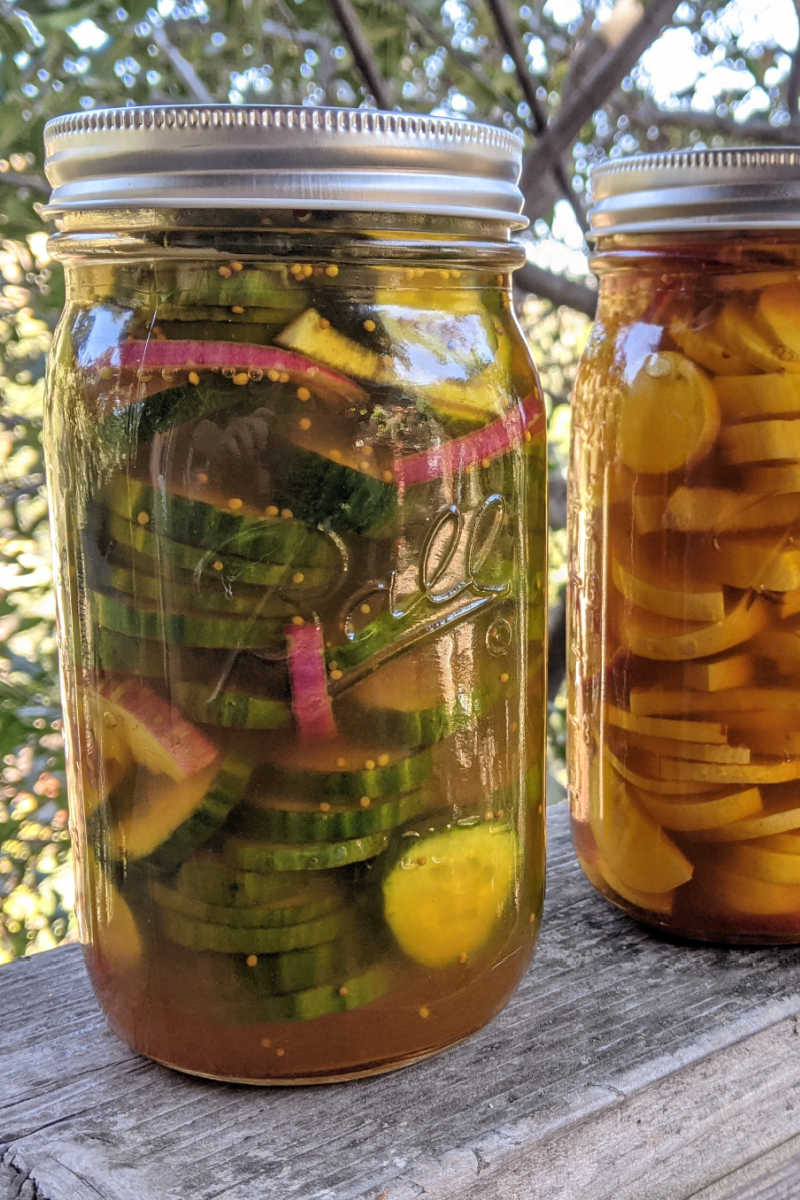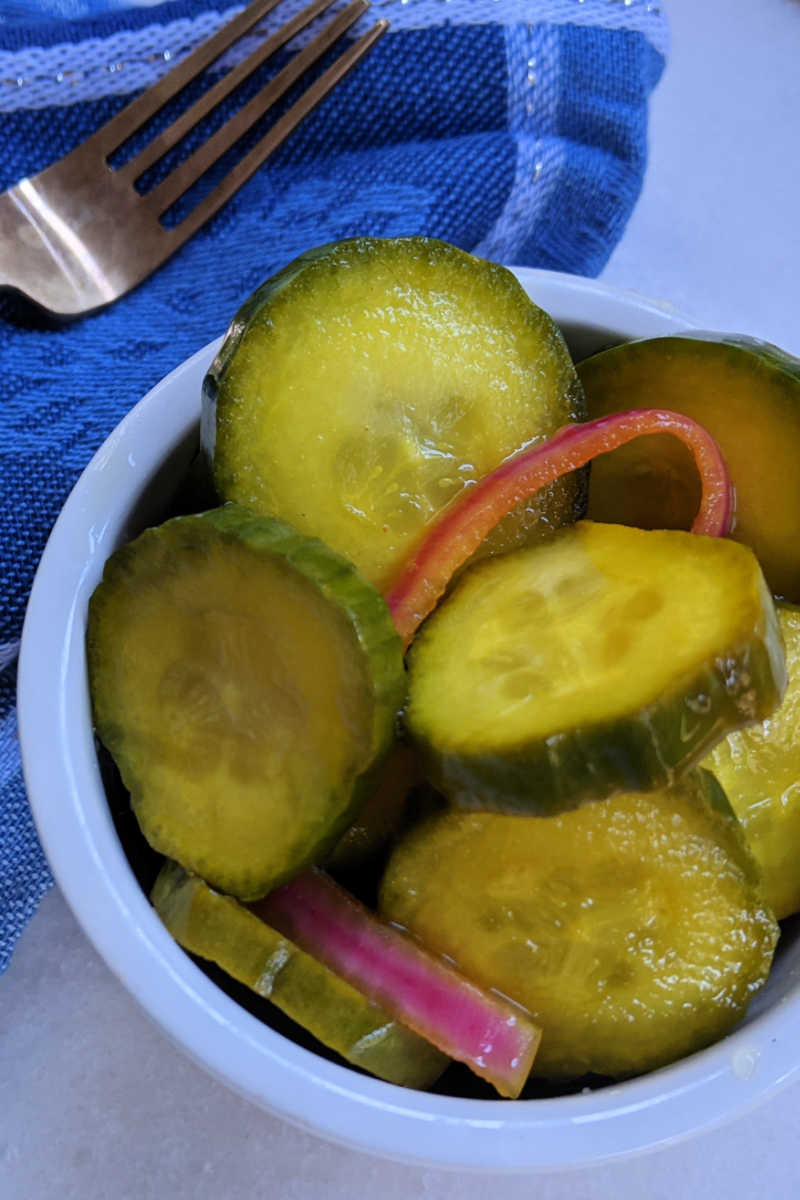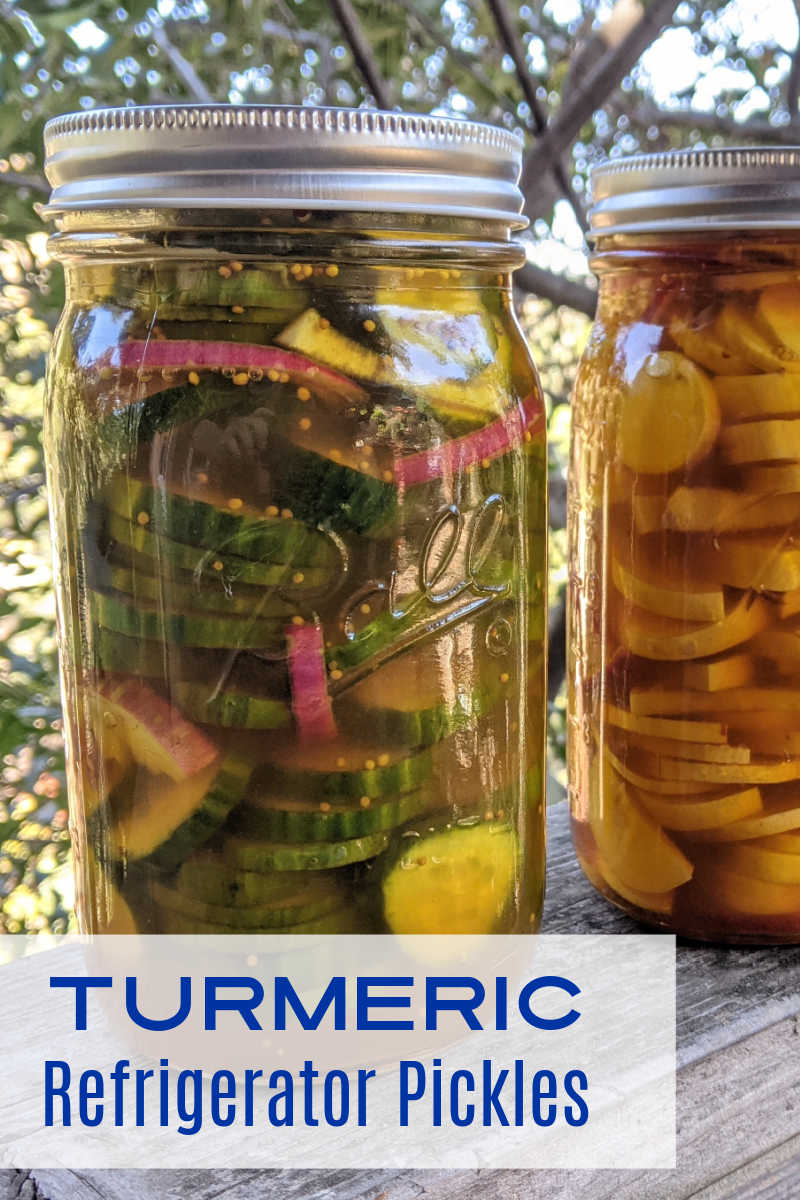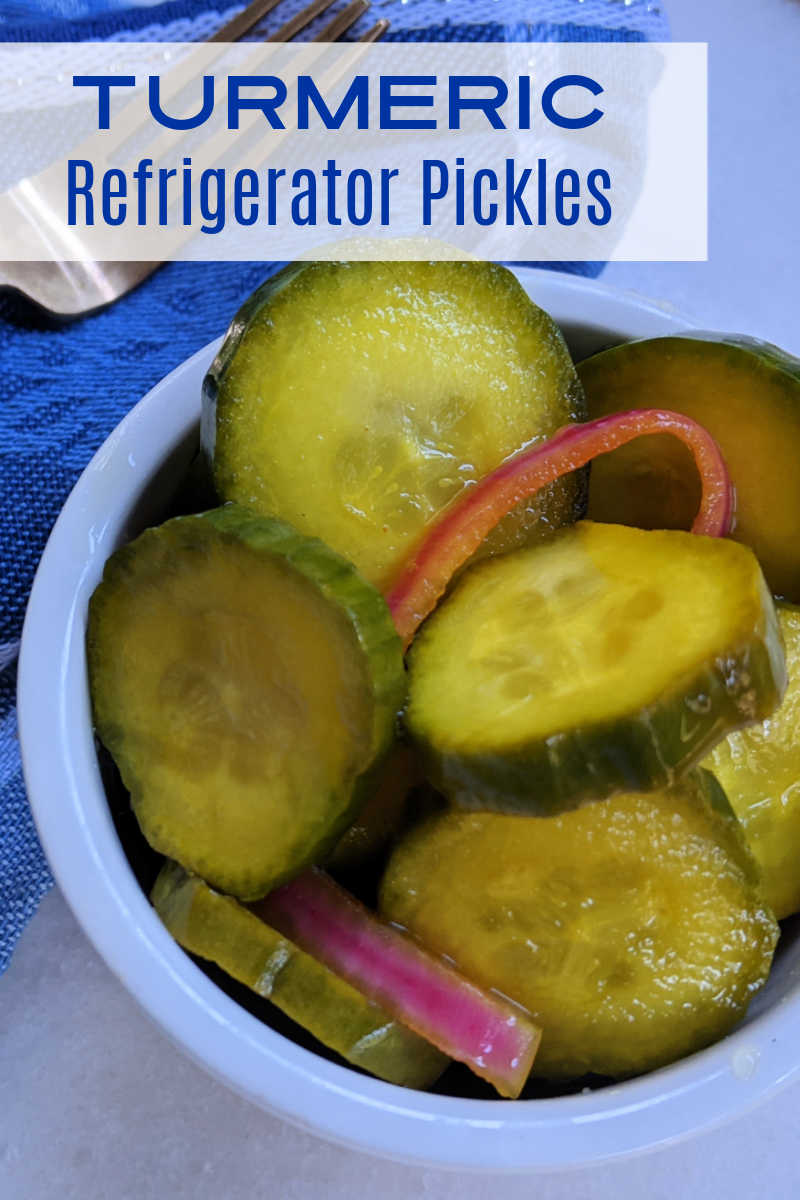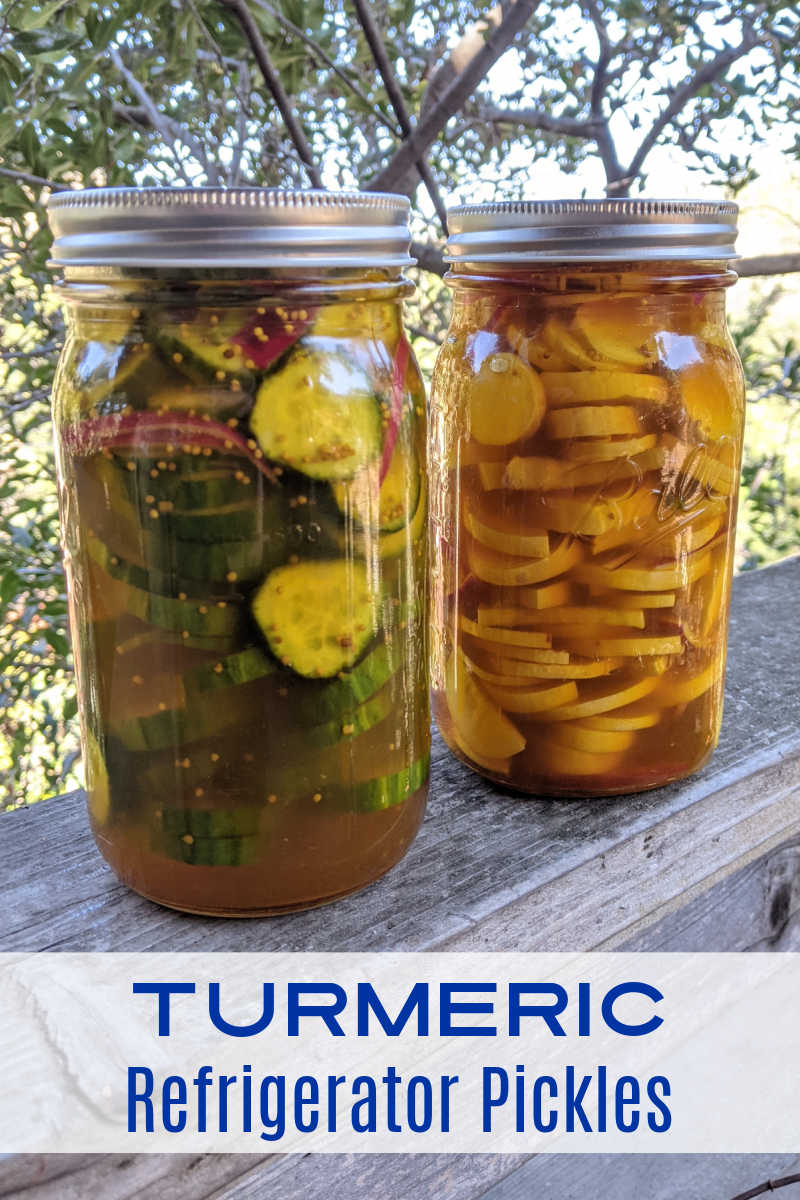 Easy Homemade Refrigerator Pickles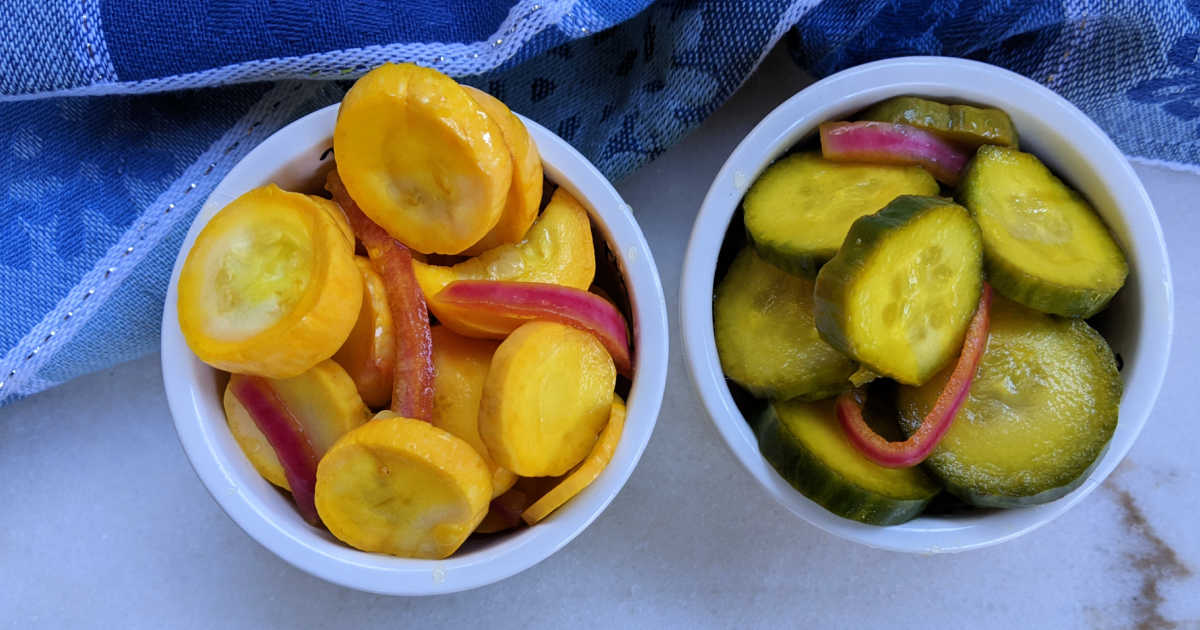 Turmeric refrigerator pickles are easy and absolutely delicious, whether you make them with cucumbers, zucchini or yellow squash.
The recipe is flexible, so is great when you have extra squash or cucumbers from the garden or farmers market that you don't want to go to waste.
This time I did one mason jar with cucumbers and one with yellow squash, but you can easily mix them up or layer them in the jars.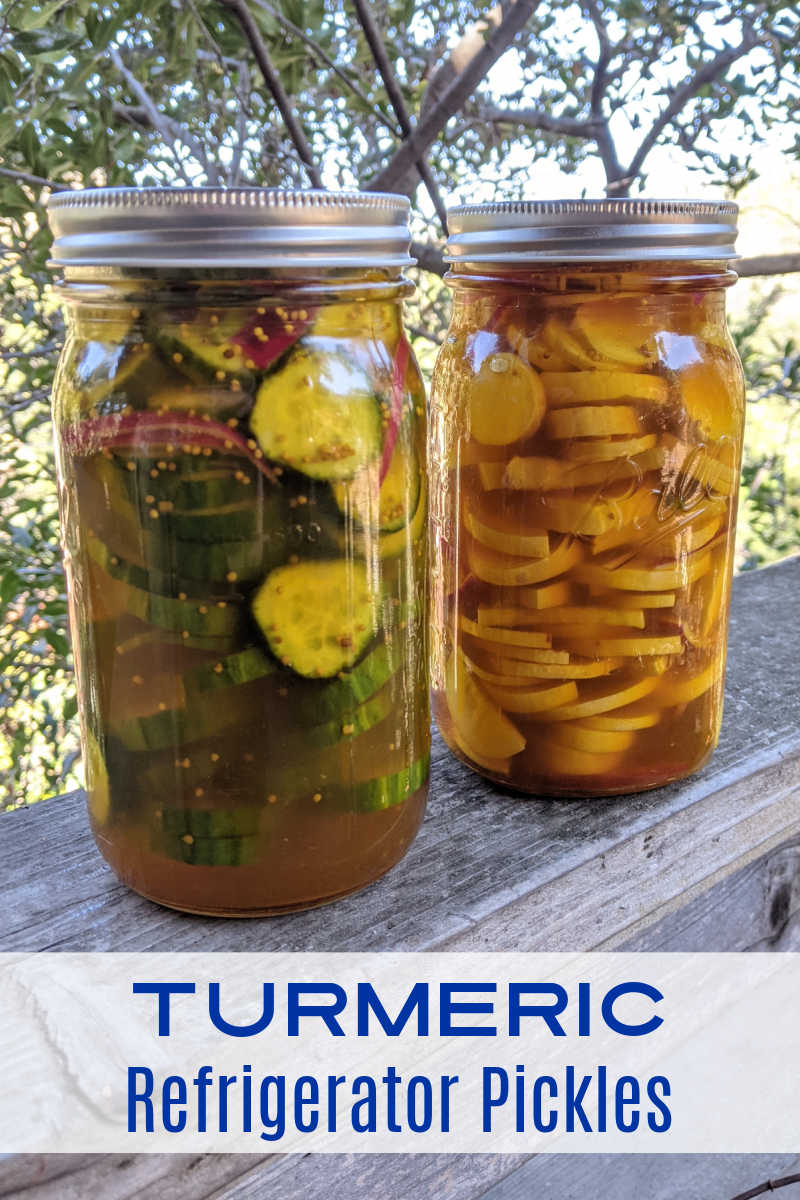 Turmeric is a "trendy" spice, since it contains antioxidants and is thought to help with inflammation and other concerns.
This is great, but turmeric also has a wonderful earthy flavor and adds a pretty yellow color to the pickles.
It is potent, so a little bit of turmeric goes a long way.
My grandmother used to insist upon having pickles with her lunch every day.
I'm not quite that demanding, but have definitely inherited her love for pickles and enjoy them often.
Homemade pickles are definitely a treat, so I like to keep them in a mason jar in my refrigerator for easy access.
They are delicious on sandwiches and make a lovely addition to a cheese plate.
Of course, I have been known to snack on a few pickle slices with nothing else at all.
Make these refrigerator pickles with your excess vegetables or plan ahead knowing that you will be pickling in mason jars.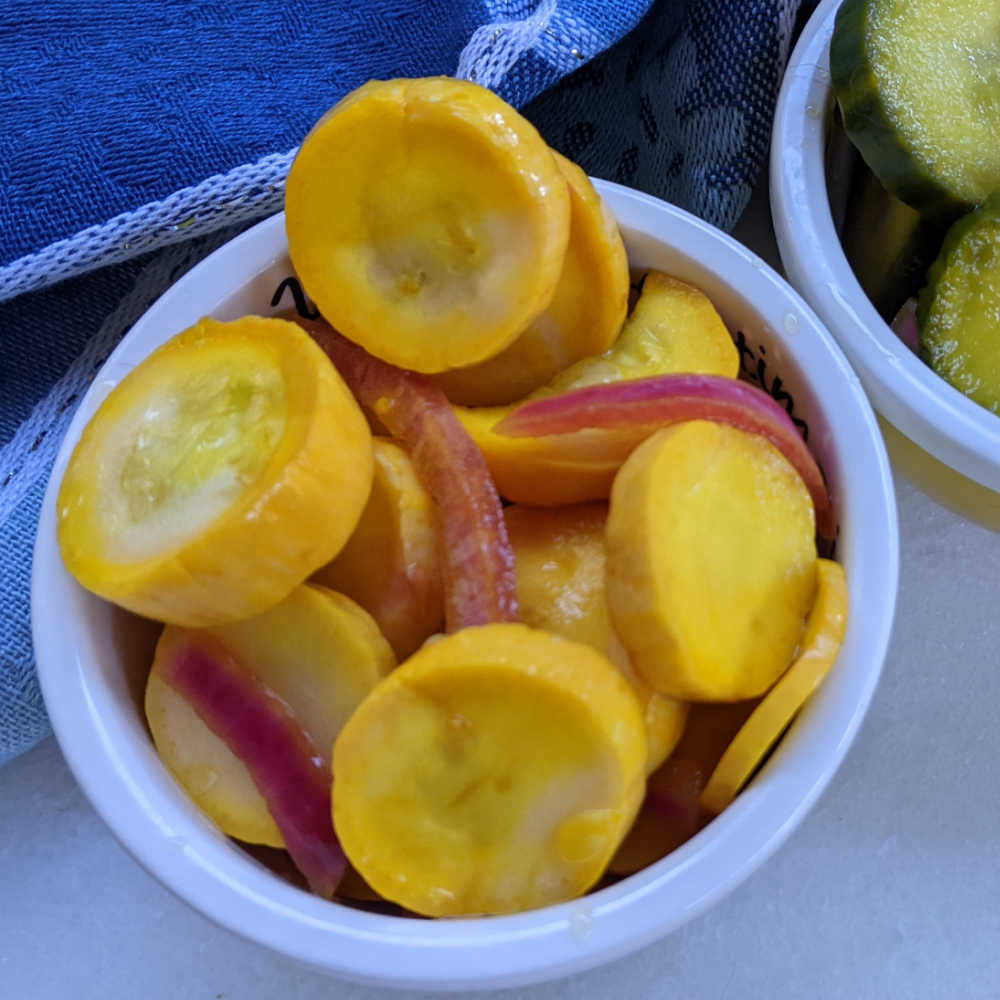 Turmeric Refrigerator Pickles Recipe
Prep time: 20 Minutes
Yield: 2 Quarts
Ingredients
3 lbs. Cucumber, Zucchini and/or Yellow Squash
½ Red Onion
2 cups White Vinegar
2 cups Apple Cider Vinegar
1 cup Dark Brown Sugar
2 cups Granulated Sugar
2T Salt
1 T Pickling Spice
½ t Turmeric, ground
Supplies
Chef Knife
Nonreactive Pan
Measuring Cup
Measuring Spoons
Fine Mesh Strainer (optional)
Quart Mason Jars with Lids
Instructions
1) Add the vinegars, sugars and spices to a nonreactive pan and bring to a boil. Reduce heat to a simmer and cook for about 10 minutes, so that the brine becomes fragrant.
2) Cut the cucumbers and/or squash into ¼" thick slices and thin slice the red onion.
3) Pack the vegetables into mason jars.
4) Pour the brine into the jars over the vegetables. Use a mesh strainer, if you'd like to keep the pickling spices out of the finished pickles. If you are ok with whole spices in your pickles, leave them in.
5) Refrigerate the pickles for at least 24 hours, so that they veggies absorb the flavors of the brine.
6) Enjoy and store any leftovers in the refrigerator.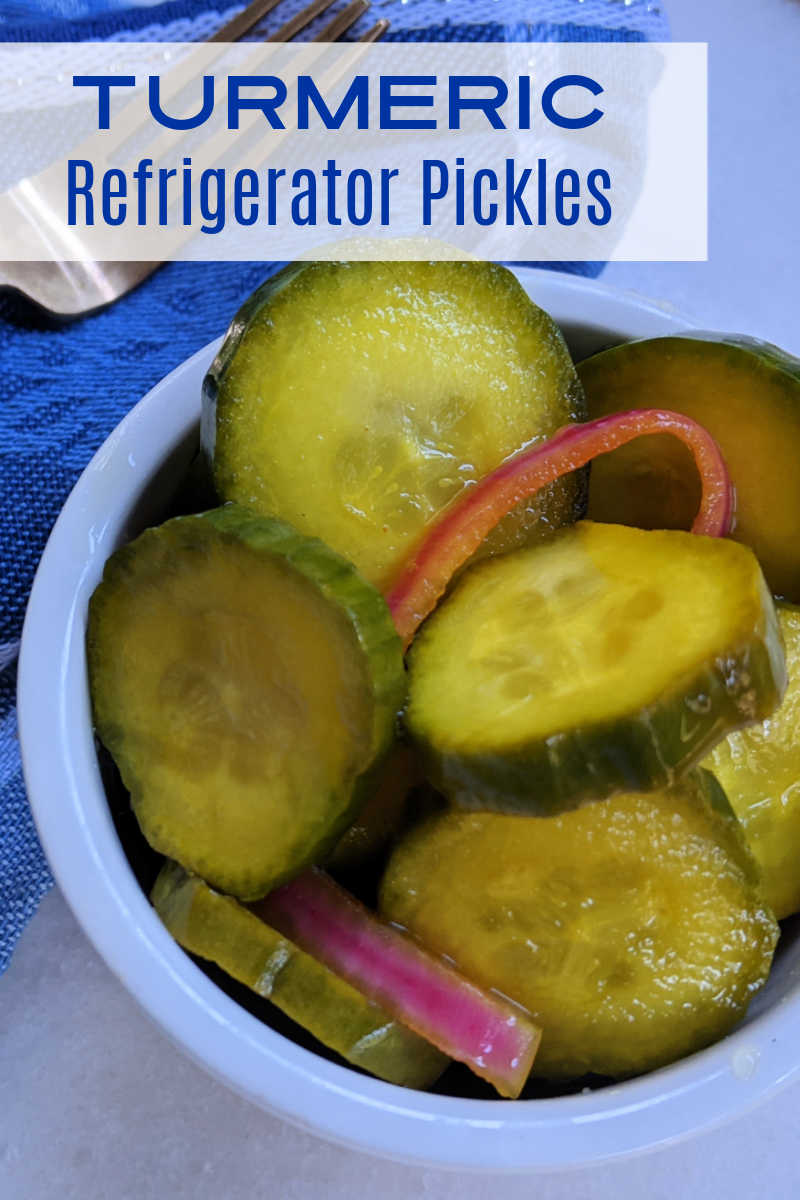 More from Mama Likes To Cook
Check out my recipes, so you can get more foodie inspiration.
Following are some of my dehydrated food recipes:
Then take a look at the rest of my vegetarian recipes, so you can have even more delicious fun in the kitchen!