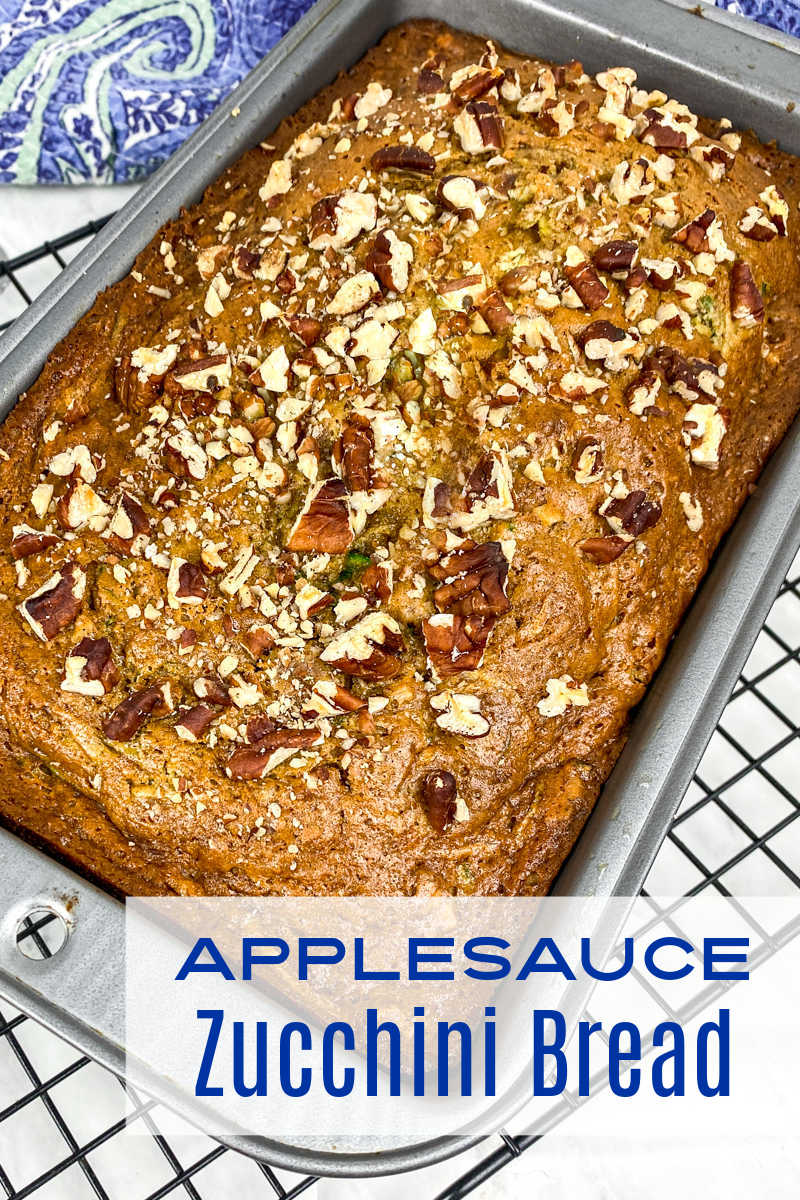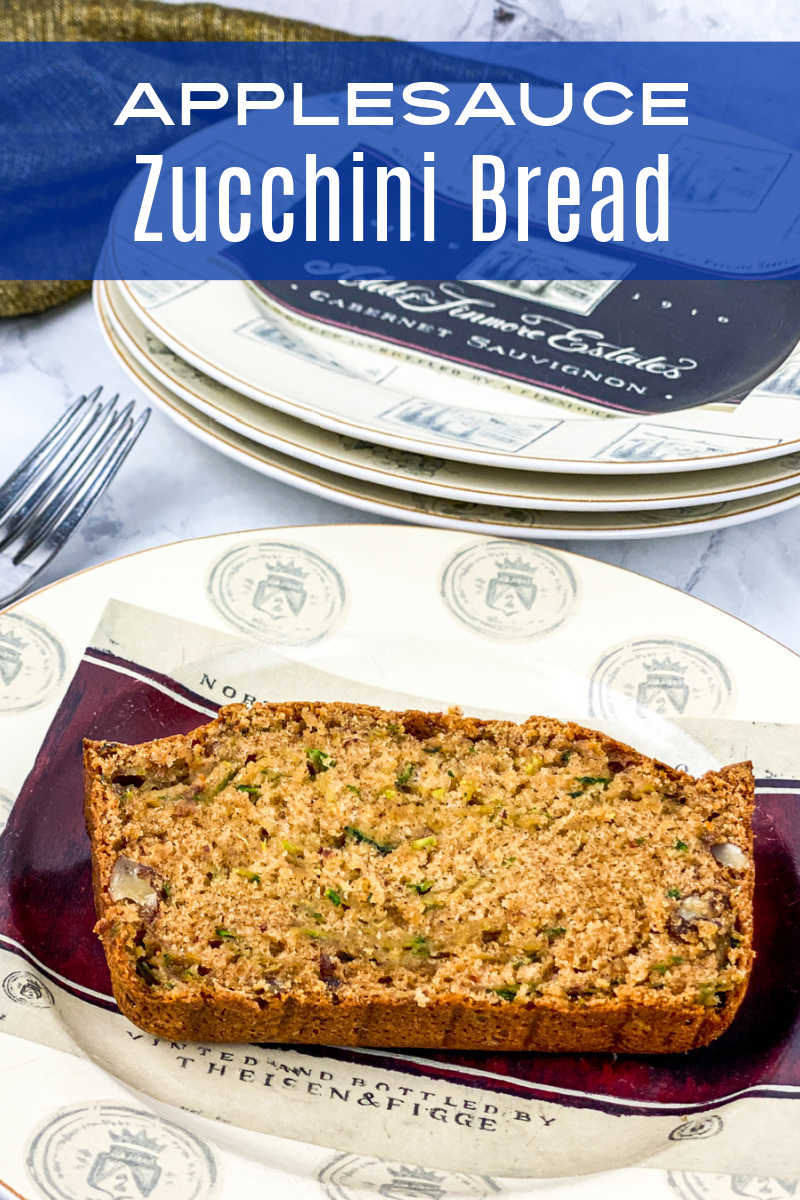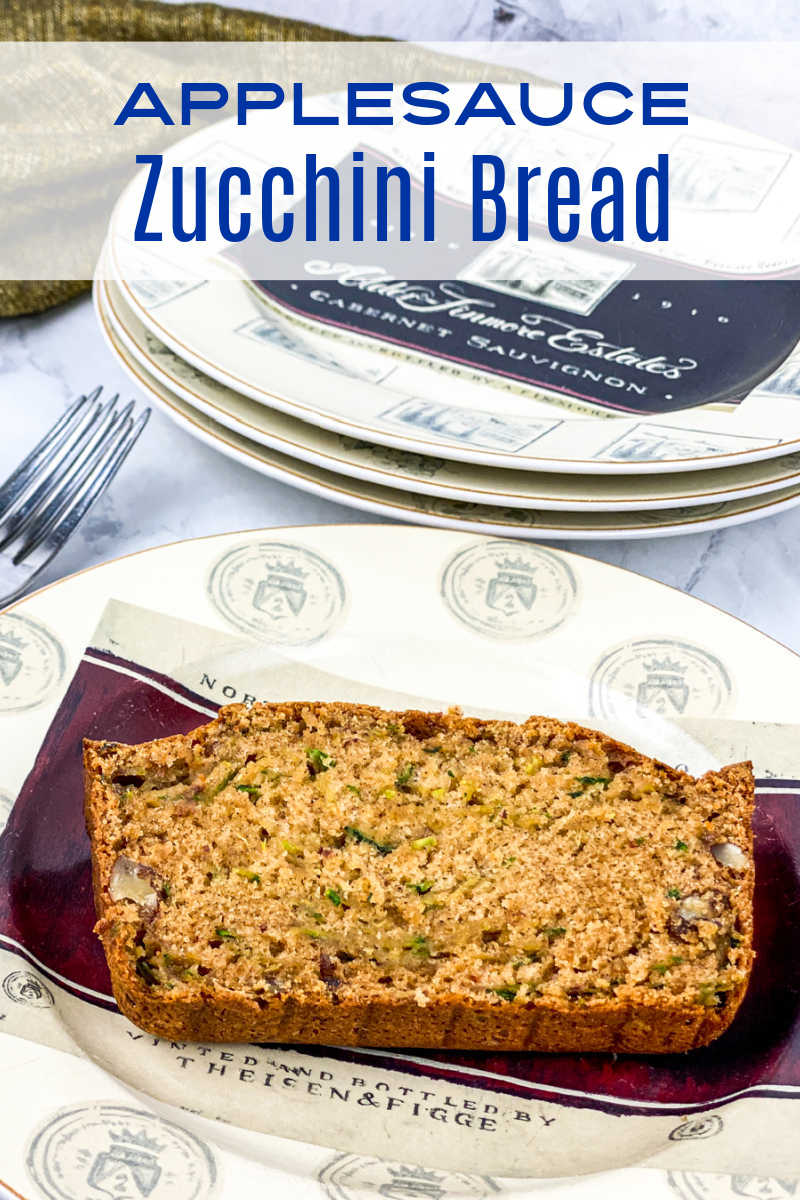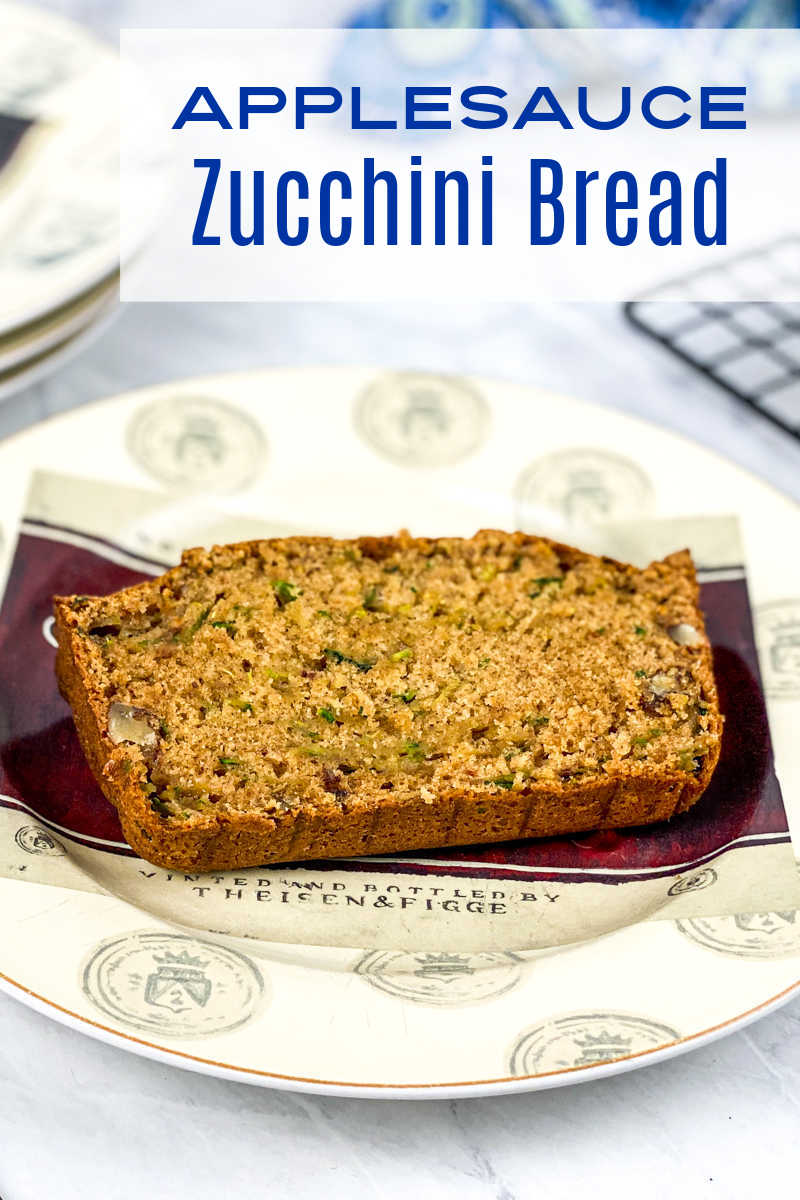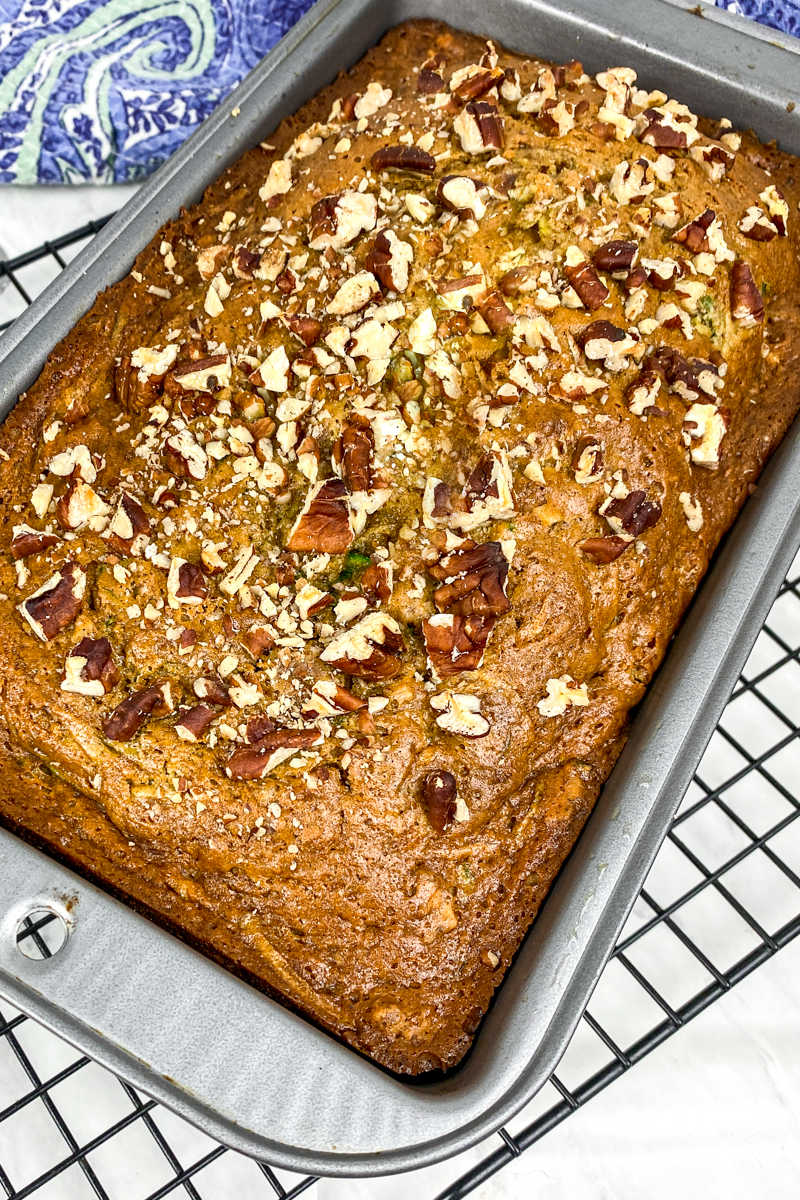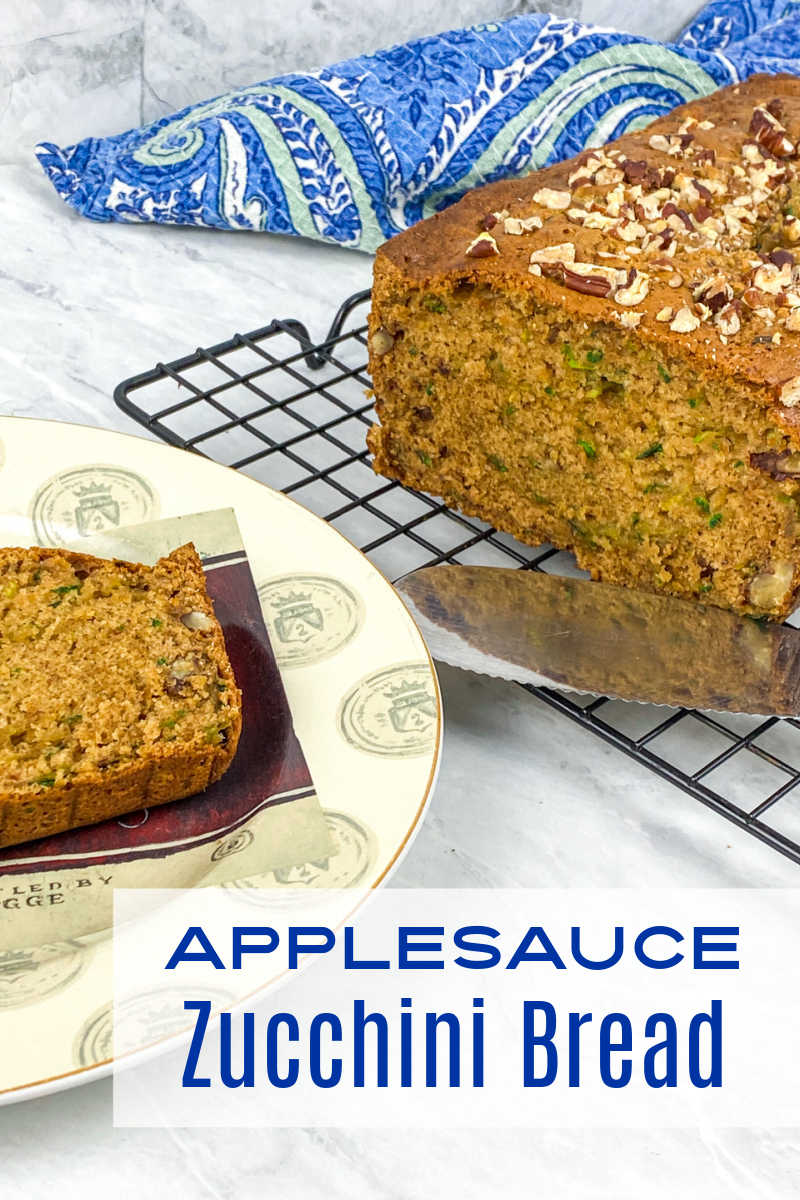 Moist Zucchini Bread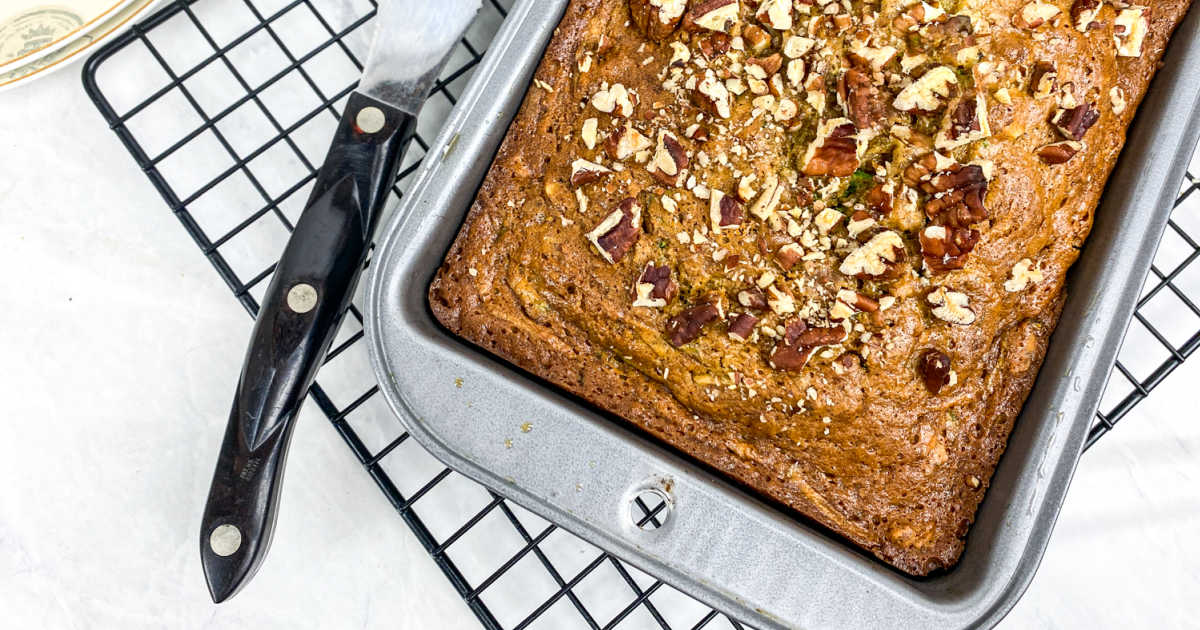 This delicious applesauce zucchini bread has pecans mixed in and on top, so you will want to bake and eat it often.
It's good anytime, but is perfect for when zucchini are at their peak and your garden is overflowing.
All zucchini are not the same, so the bake time on this bread can vary.
Some zucchini are very moist and others are more dry.
If yours is on the moist side, plan on a little extra bake time.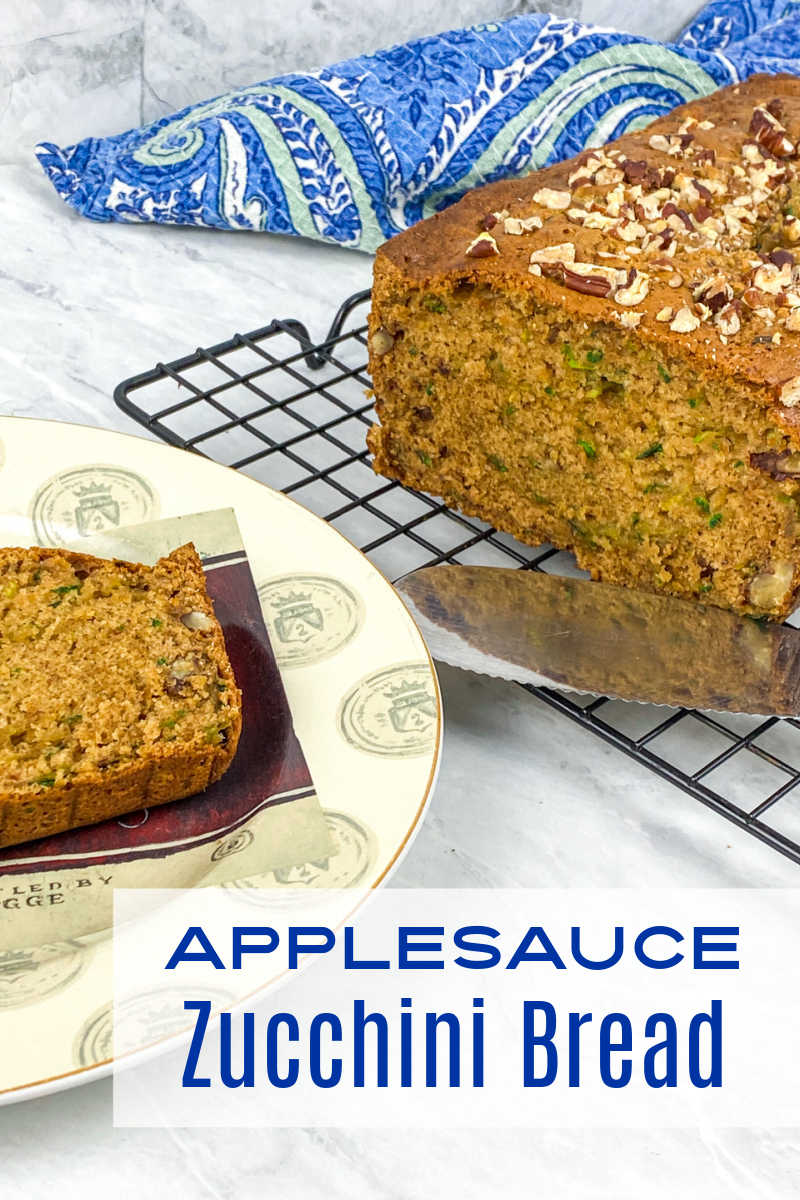 The bread has a great flavor as is, so you can definitely eat a slice plain.
However, I love butter on my zucchini bread.
This is a wonderful bread to bake and then give as a gift.
Wrap it in plastic wrap to keep it fresh, so that you can share the deliciousness.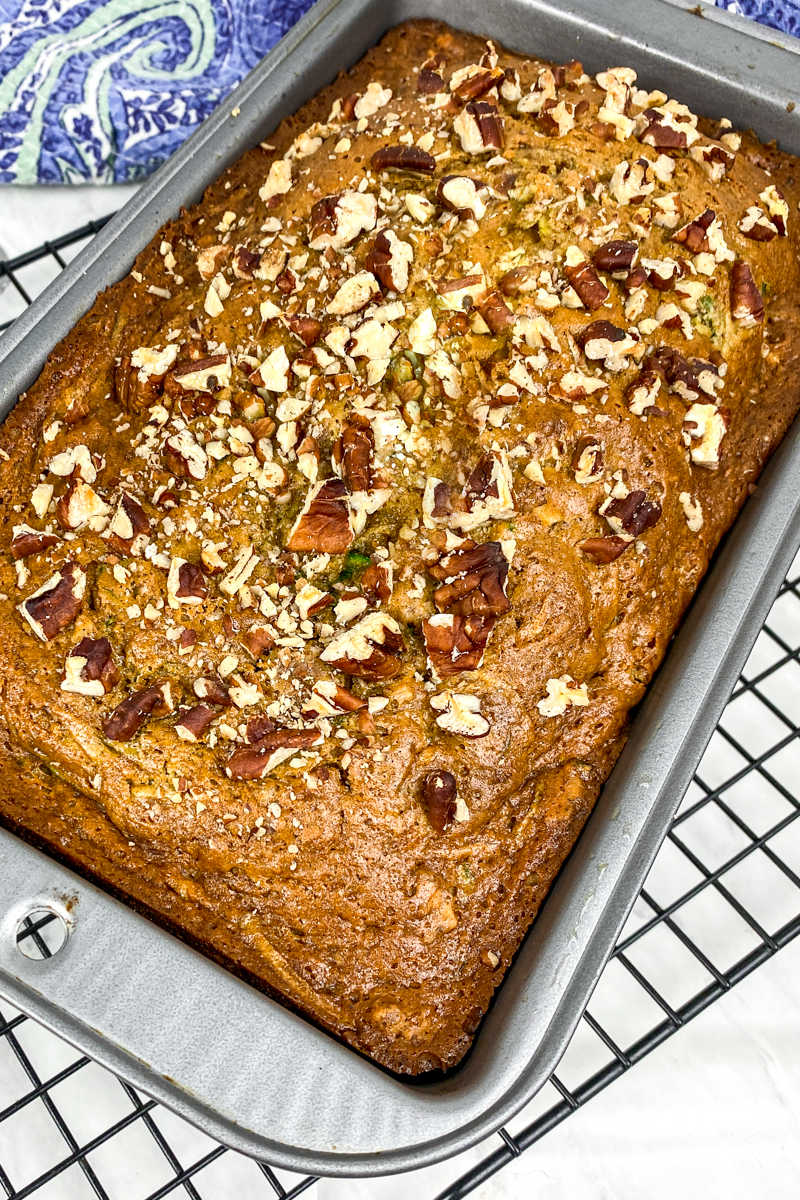 Applesauce Zucchini Bread Recipe
Prep time: 15 minutes
Cook time: 45-65 minutes
Yield: 2 9-inch loaves
Ingredients
2 T Butter, unsalted
3 Eggs
½ cup Vegetable Oil
½ cup Applesauce
¾ cup Granulated Sugar
1 cup Dark Brown Sugar
1½ t Vanilla Extract
3 cups All-purpose Flour
2 t Ground Cinnamon
½ t Ground Nutmeg
1 t Baking Soda
½ t Baking Powder
½ t Salt
3 cups Shredded Zucchini
1¼ cup Pecans, chopped
Supplies
2 9″ Loaf Pans
Grater
Mixer
Mixing Bowls
Measuring Cup
Measuring Spoons
Flour Sifter
Instructions
1) Preheat oven to 325° and generously grease loaf pans with butter. Set aside.
2) Add the eggs, vegetable oil, applesauce, sugars and vanilla to a mixing bowl and mix until just blended.
3) Sift in the dry ingredients (flour, cinnamon, allspice, baking soda and baking powder) a little at a time, mixing to combine.
4) Add the shredded zucchini and one cup of pecans to the batter and fold in by hand.
5) Divide the batter between the prepared loaf pans and place in the preheated oven for 15 minutes. Remove from the oven and sprinkle with the remaining pecans.
6) Bake for another 30 minutes. Check doneness with a toothpick and bake more, if necessary.
7) When done, remove from the oven and cool for a few minutes. Then transfer to a wire rack to completely cool.
8) Serve immediately and wrap any leftovers in plastic wrap and store in the refrigerator.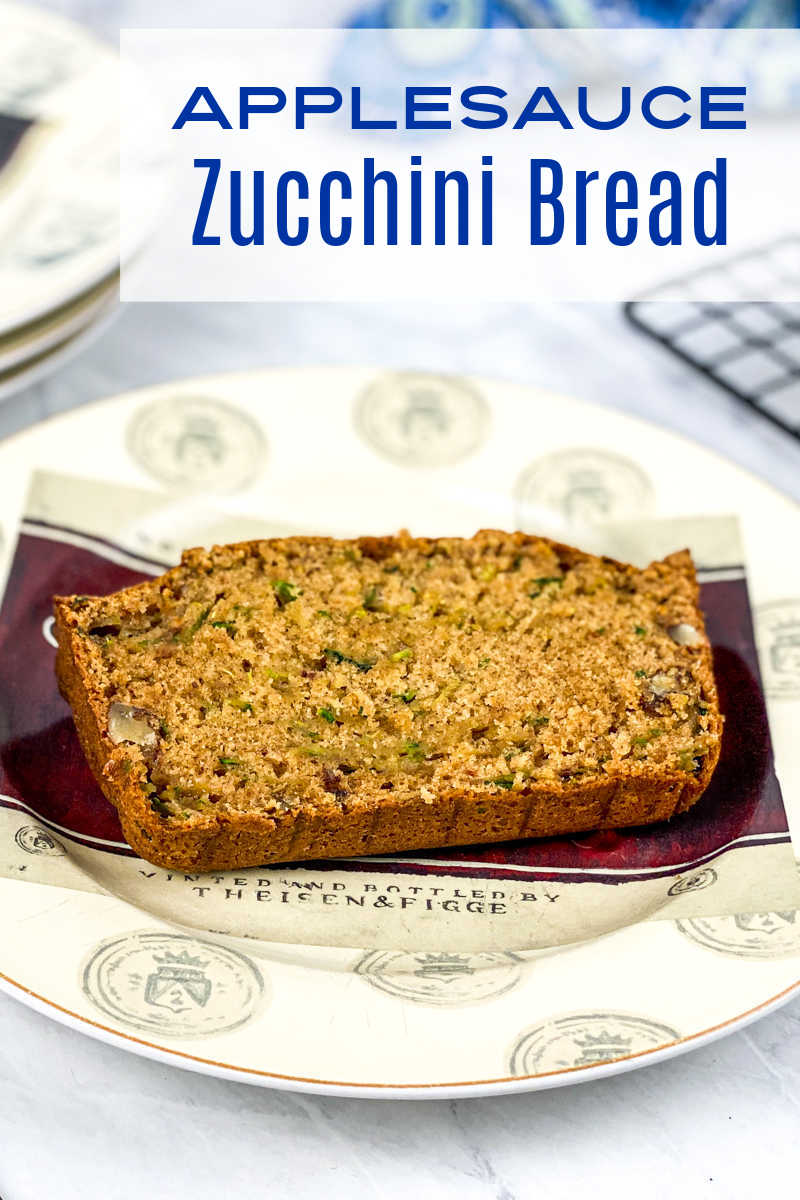 More from Mama Likes To Cook
Check out the rest of my vegetarian recipes, so you can get more great ideas for baking, cooking, blending and juicing.
Zucchini Recipes
Apple Recipes
Caramel Apple Recipes
Shop Now
For a beautiful assortment of kitchen necessities and food gifts for the whole family, check out the current deals at these online stores.
Are you ready to have some delicious fun in the kitchen?