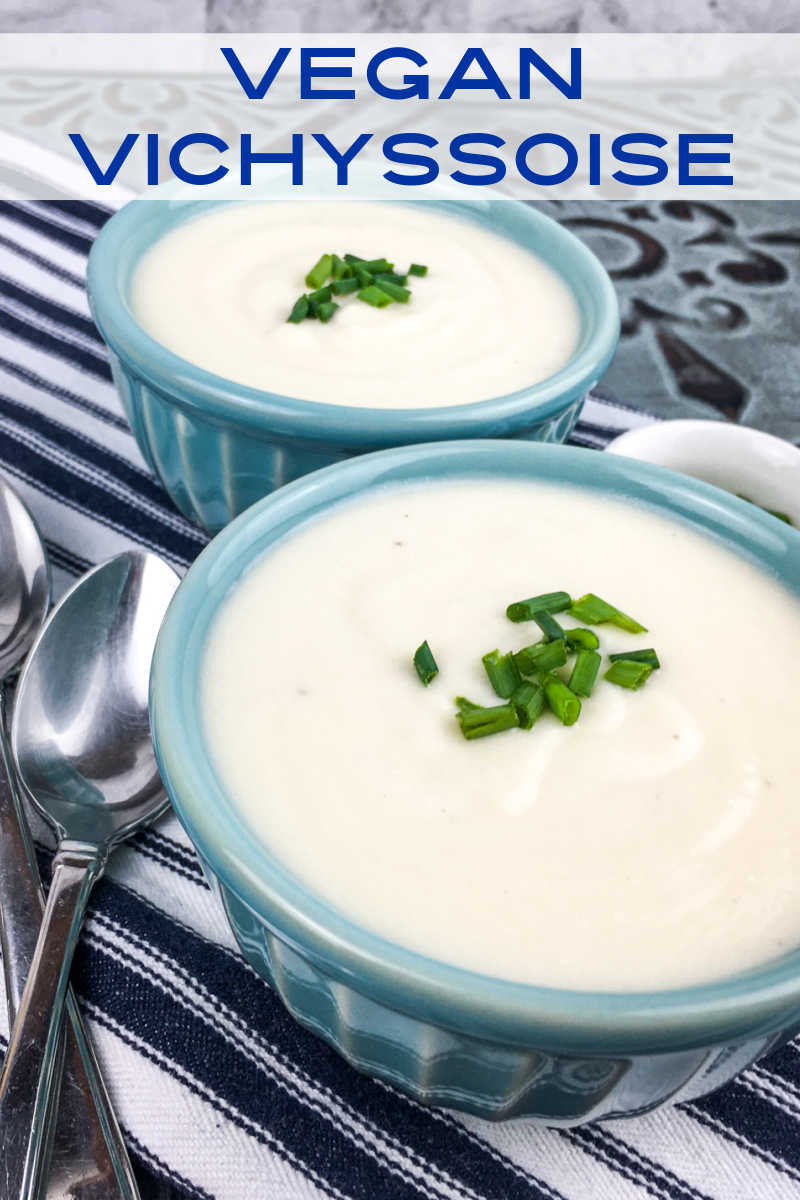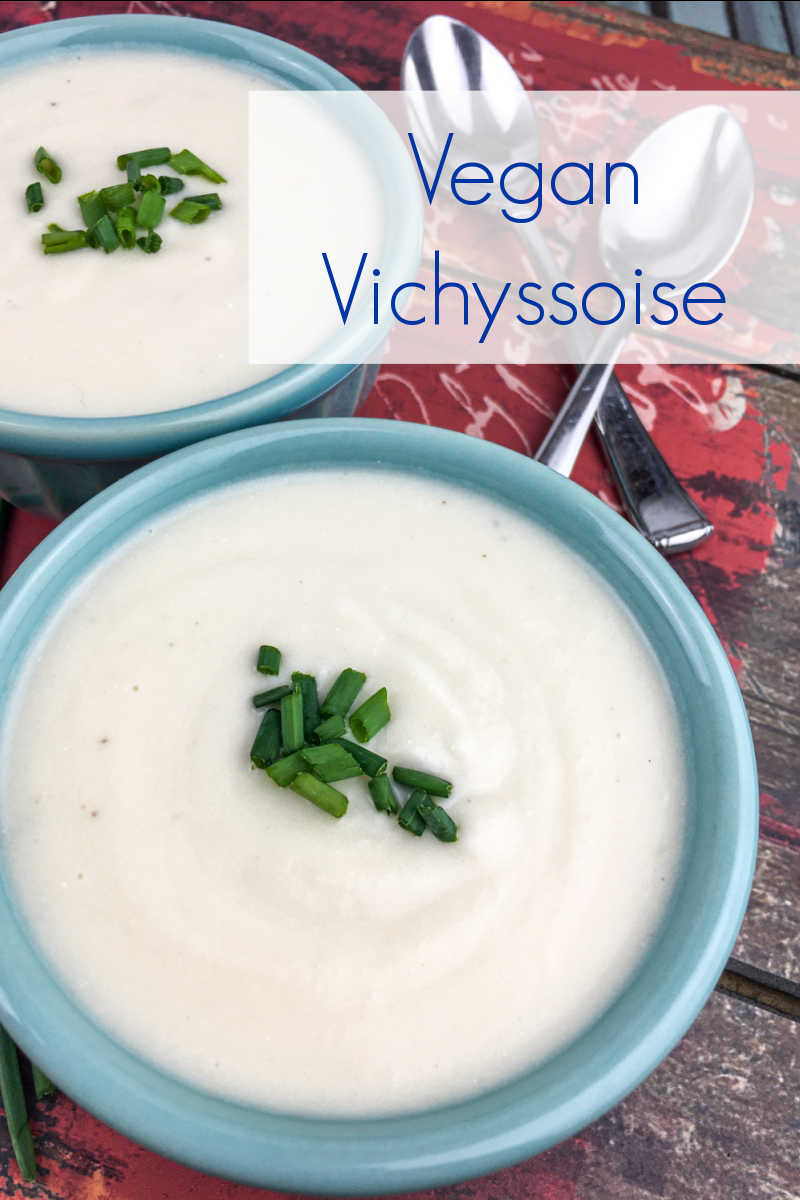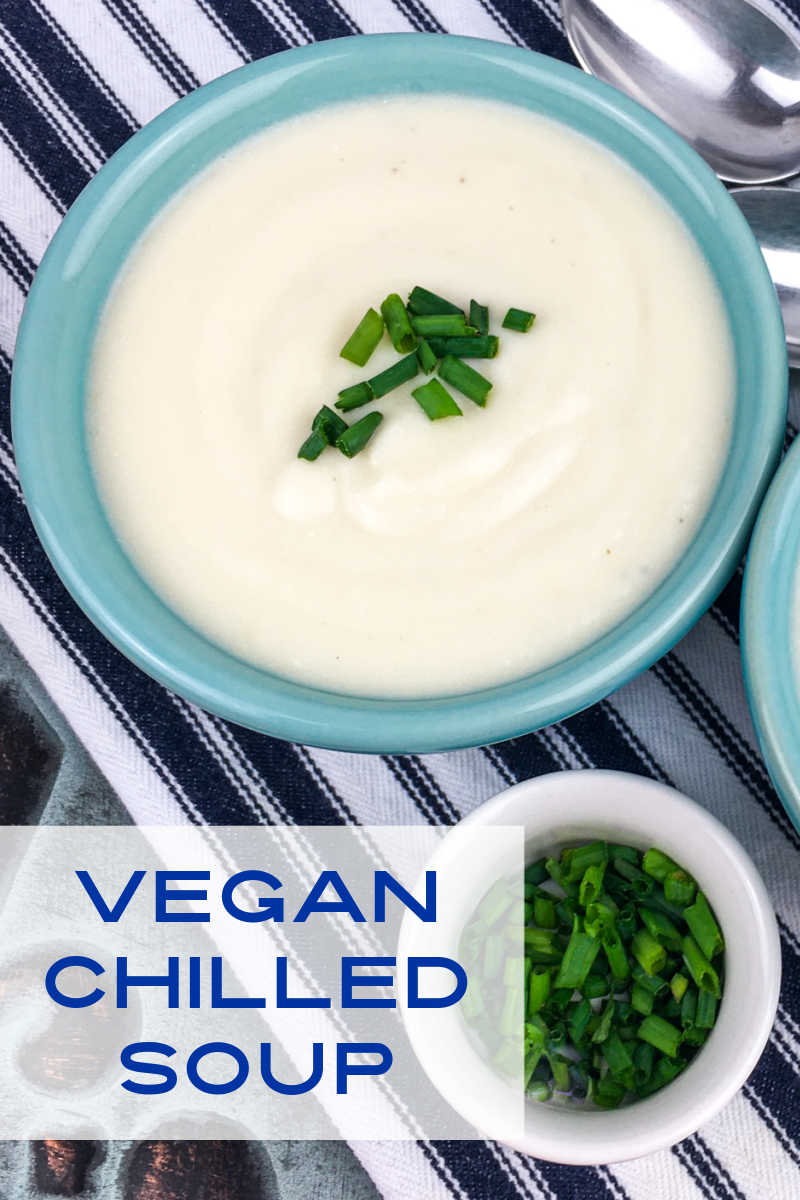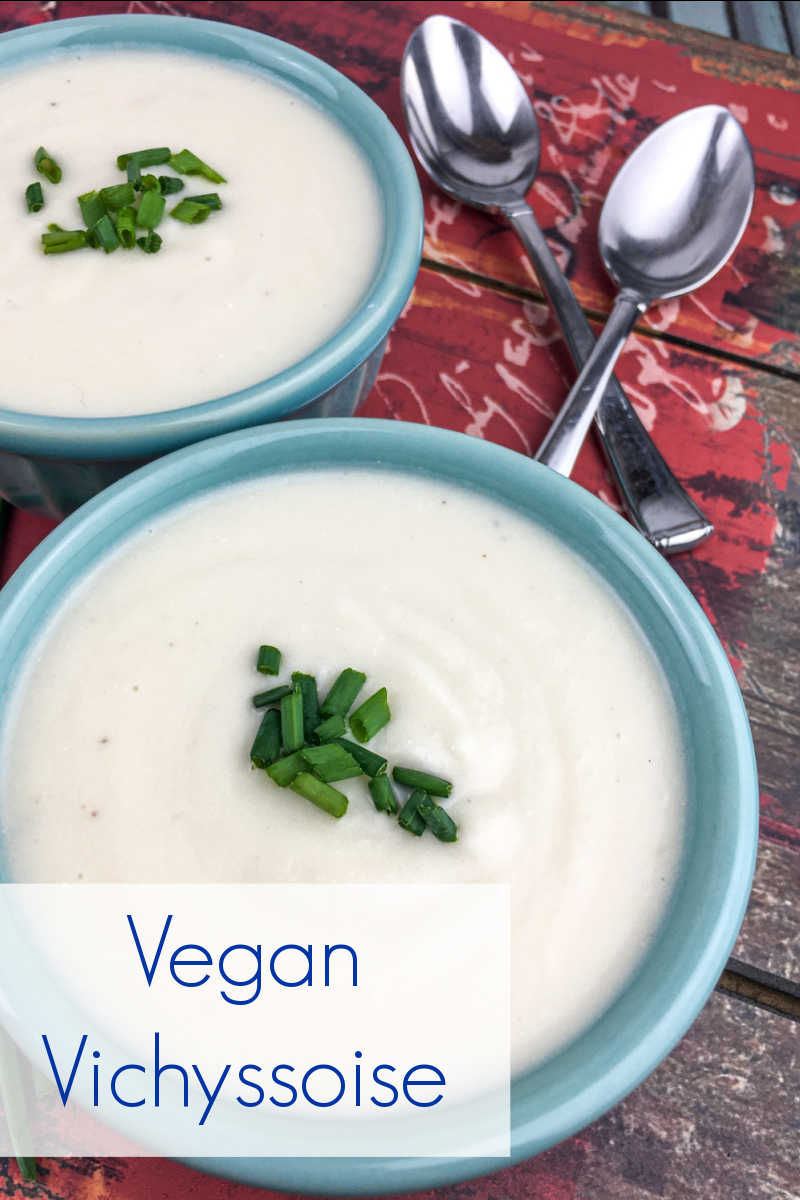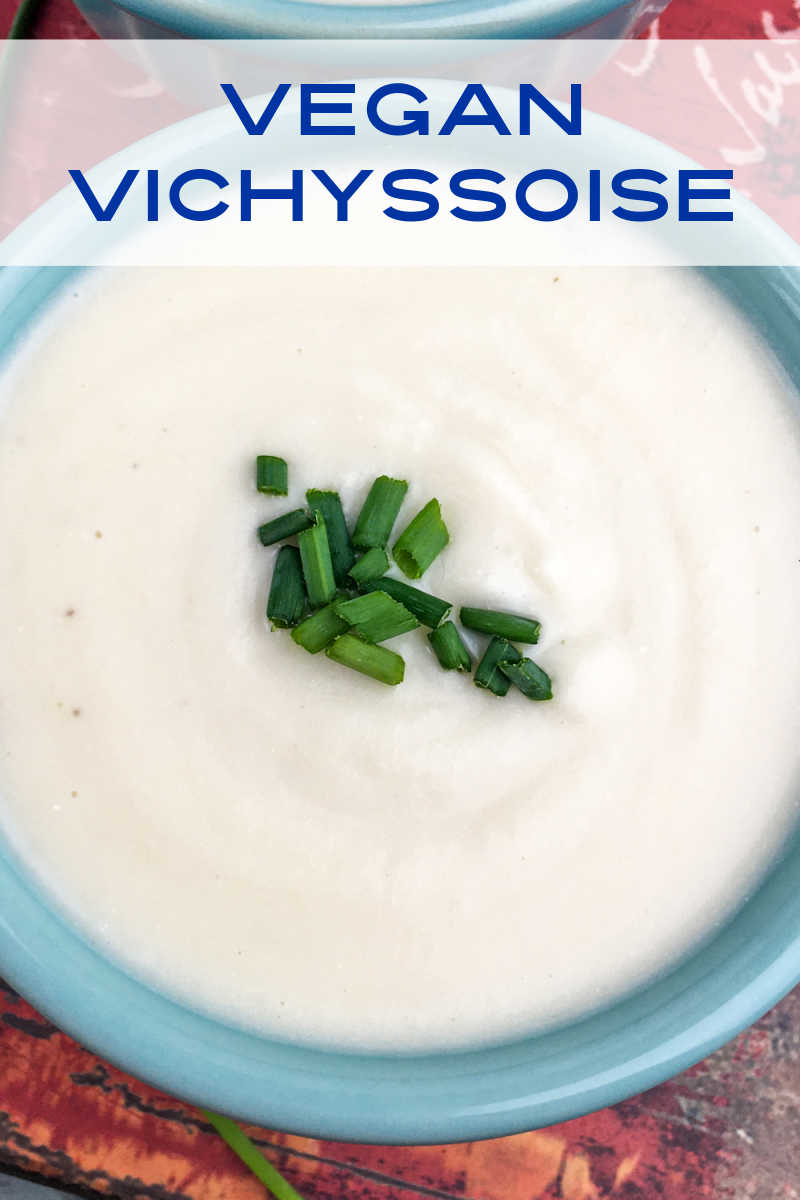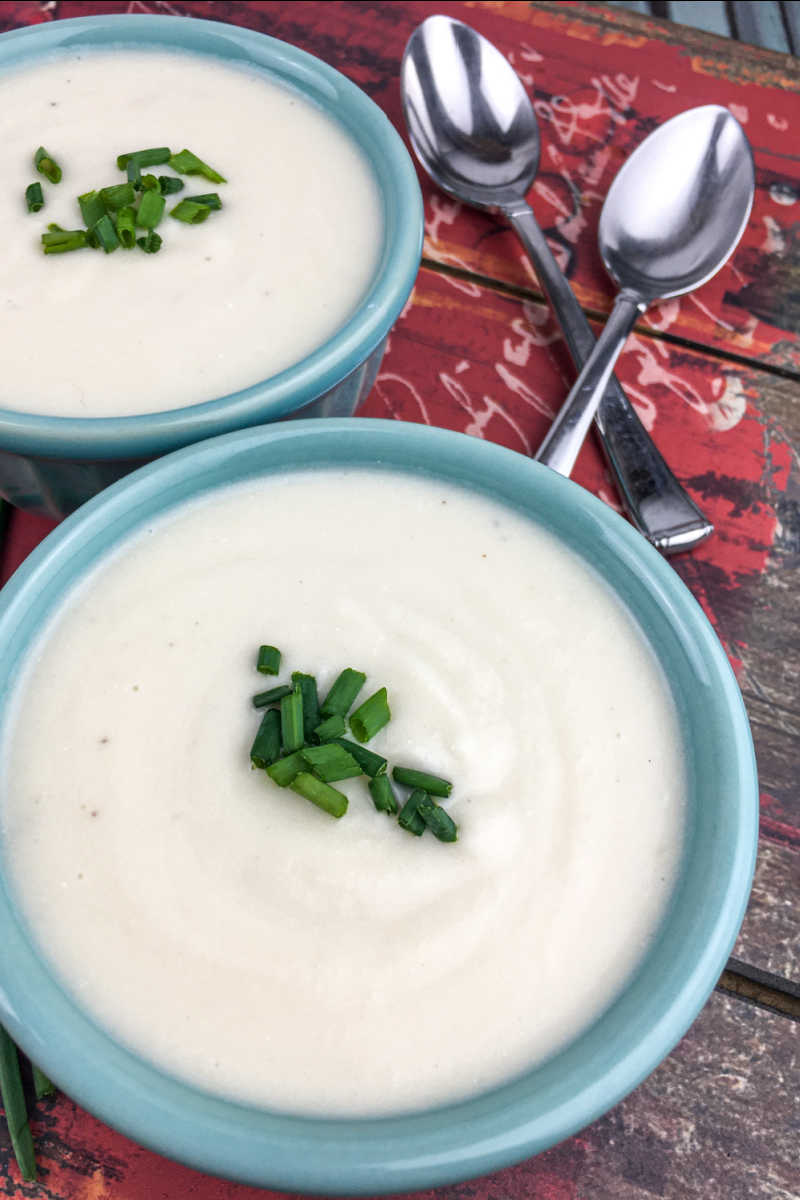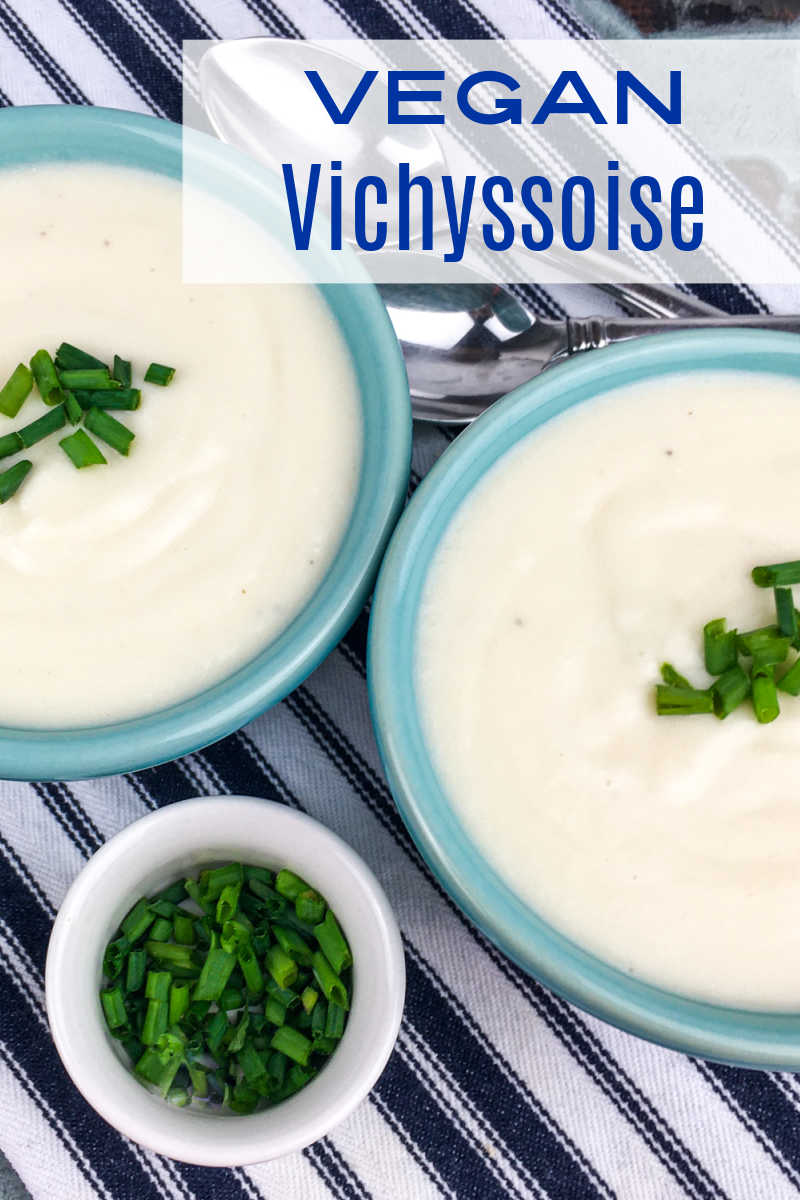 Chilled Soup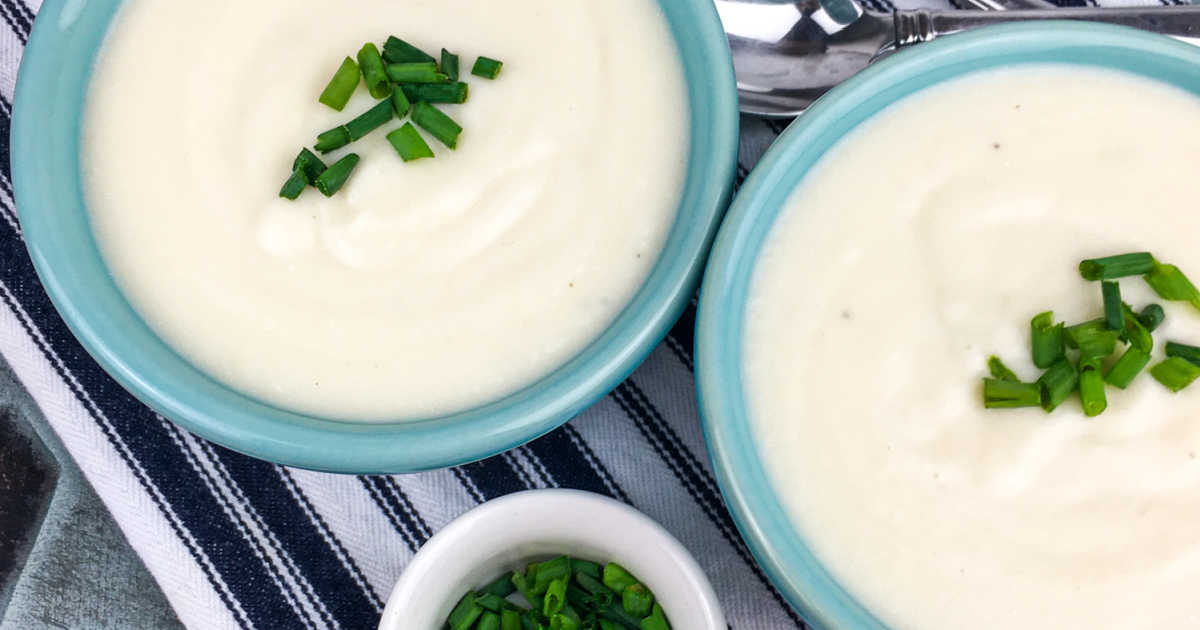 When the weather is cool hot soup is great, but when it's hot outside vegan vichyssoise cold soup is perfectly refreshing.
Traditional French vichyssoise is not vegan, since it typically is made with both cream and chicken stock.
Some recipes aren't quite as satisfying when you make vegan substitutes, but this chilled soup recipe does well.
The recipe calls for vegetable stock, instead of chicken stock.
And coconut milk and coconut yogurt give it good flavor and a creamy texture.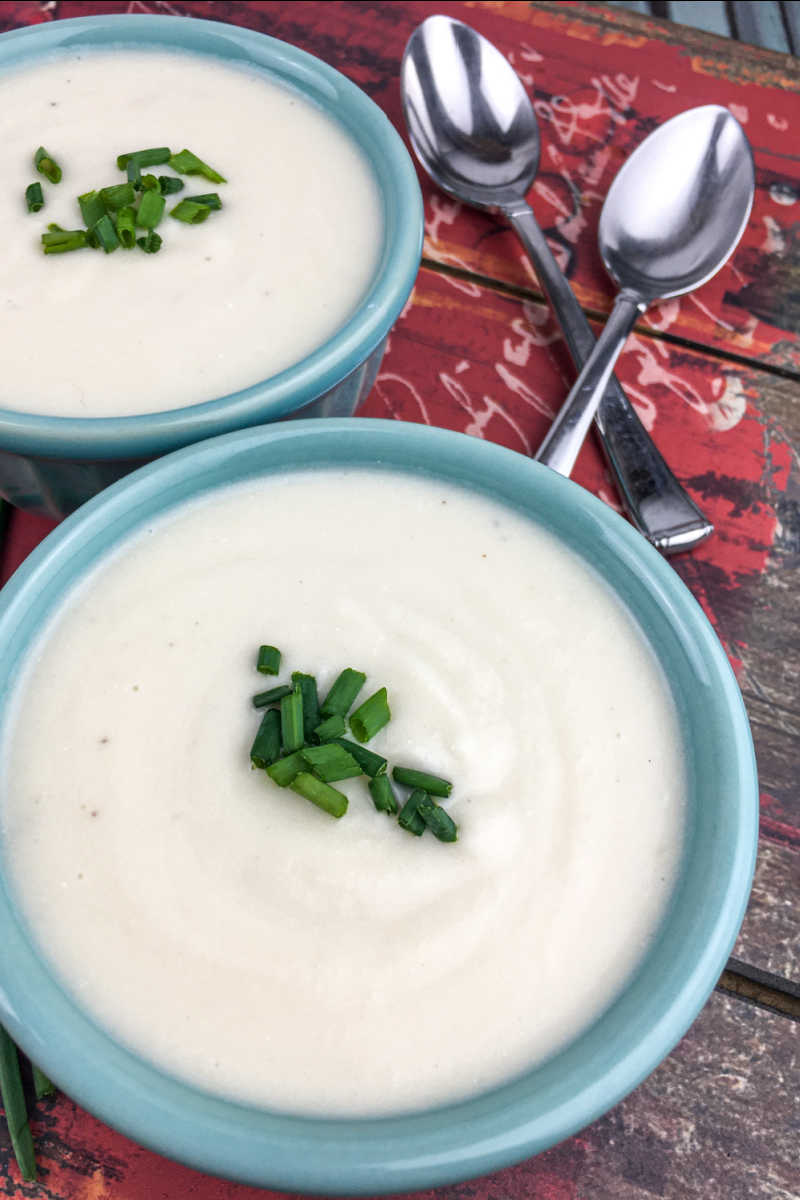 When the weather is really hot, I like to cook early in the morning before the house heats up.
This recipe is perfect for that, since it needs to chill in the refrigerator for a few hours before serving.
If you like to do your cooking at night and let the soup sit in the fridge overnight, that works, too.
The soup is refreshing and filling, so it is wonderful for a Summer lunch or dinner.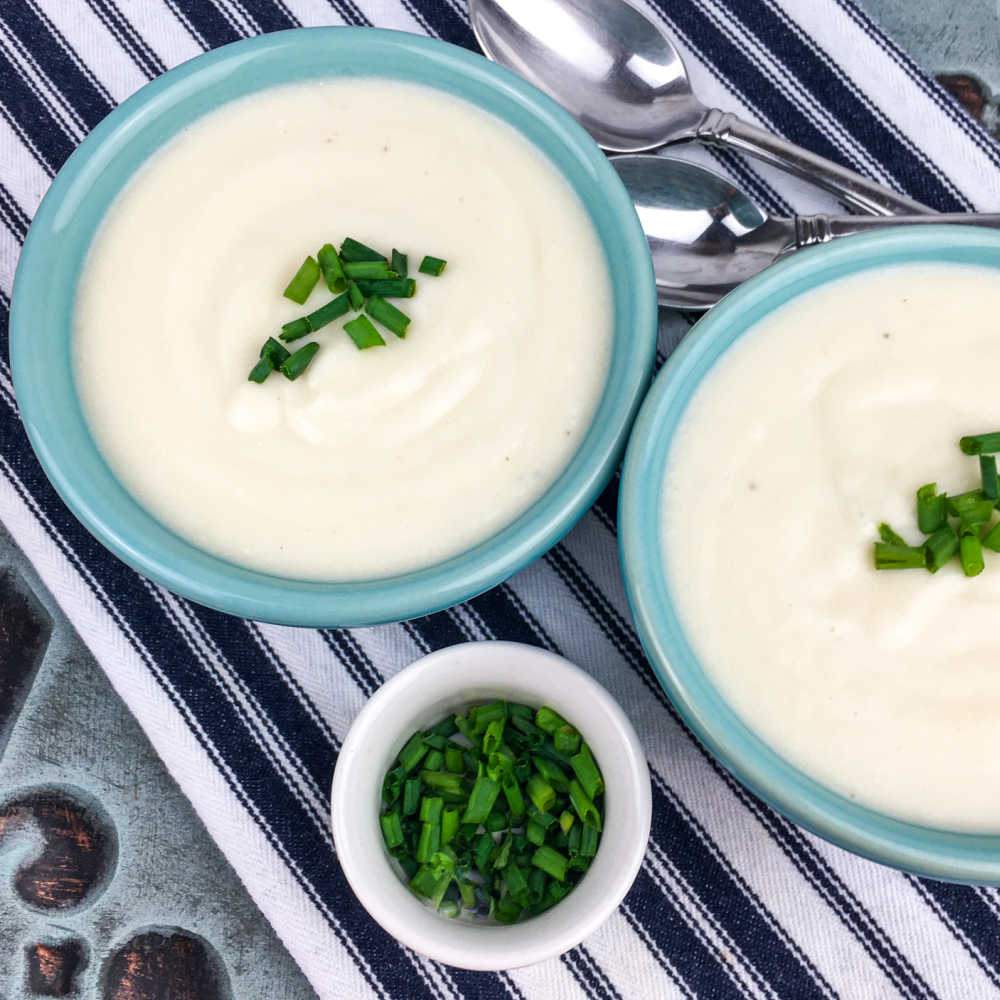 Vegan Vichyssoise Cold Soup Recipe
Prep time: 15 minutes
Cook time: 45 minutes
Serves: 4-6
Ingredients
¼ cup Extra Virgin Olive Oil
2 Cloves Garlic, minced
3 large Leeks, chopped (white and pale green parts only)
4 cups Potatoes, peeled and diced
2 cups Vegetable Broth
2/3 cup Plain Coconut Yogurt
1/3 cup Coconut Milk
Salt and Pepper to Taste
3 T Chives, minced
Supplies
High Sided Skillet
Mixing Bowl
Immersion Blender
Instructions
1) Add extra virgin olive oil, minced garlic and chopped leeks to skillet and set heat to medium. Stir occasionally for a few minutes, so the leeks become tender but NOT brown.
2) Add diced potatoes and vegetable broth to the skillet and increase the heat setting to high. Bring to a rapid boil and then reduce to a simmer. Cover the skillet loosely with a lid and simmer for about 20 minutes, so potatoes are fork tender.
3) While the soup is simmering, add the coconut yogurt and coconut milk to a medium bowl and stir together. Set aside.
4) Remove skillet from the heat and purée with an immersion blender, so it is completely smooth.
5) Stir in the coconut yogurt mixture and season with salt and black pepper to taste.
6) Allow soup to cool completely. Then transfer to an airtight container.
7) Refrigerate for 3 or more hours, so that the soup is chilled.
8) Serve in individual bowls and garnish with chopped chives.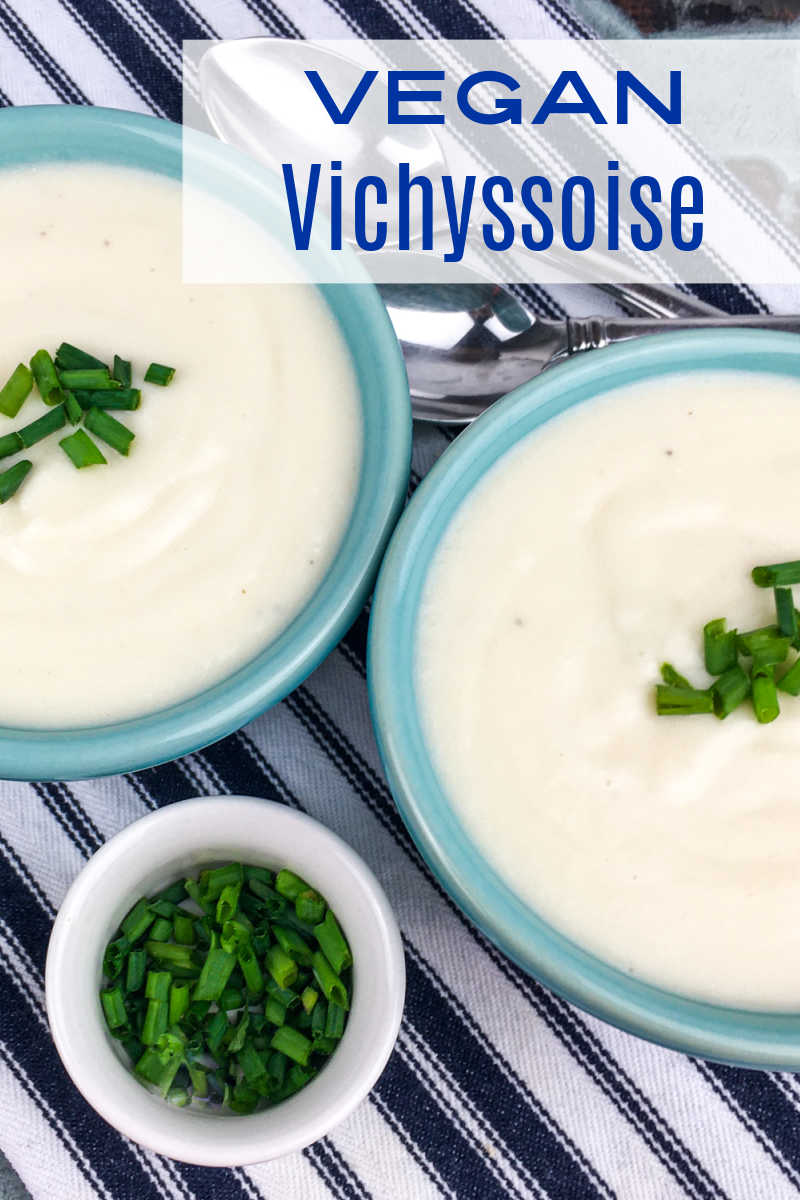 More from Mama Likes To Cook
Check out my vegetarian recipes, so you can get more great ideas for baking, cooking, blending and juicing.
Slow Cooker Soup Recipes
Stovetop Soup Recipes
Instant Pot Soup Recipes
Cold Soup Recipes
Coconut Milk Recipes
Shop Now
For a beautiful assortment of kitchen necessities and food gifts for the whole family, check out the current deals at these online stores.
Are you ready to have some delicious fun in the kitchen?