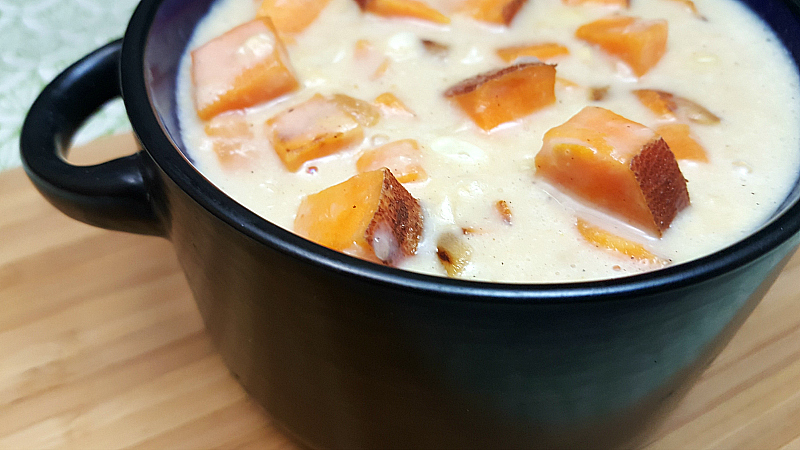 A thick and hearty chowder is an easy, feel good meal. It's tasty right after you make it and also works well as leftovers to eat at home or to pack up to take to work or school.
This Sweet Potato Corn Chowder is vegetarian as is. There are no clams and no chicken or meat stock. Feel free to make it vegan by using butter and milk alternatives. It has plenty of flavor from the nutritious ingredients.
The chowder has a naturally sweet flavor from both the sweet potatoes and corn. It is delicious!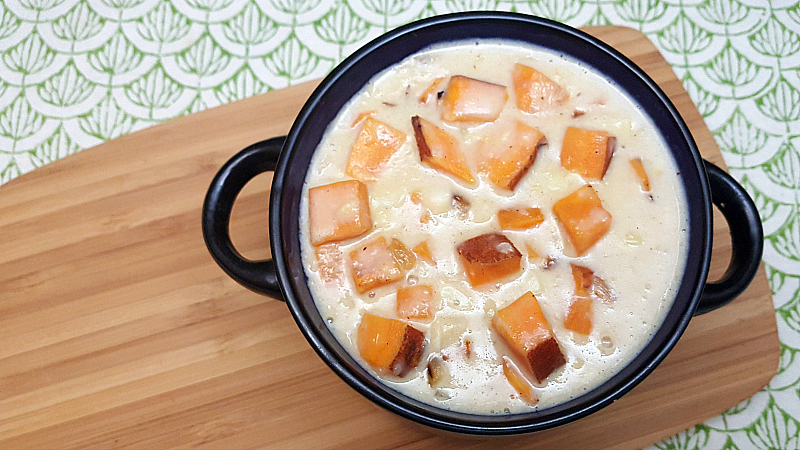 Sweet Potato Corn Chowder
Ingredients:
1 medium Onion, chopped
2 cups Sweet Potato, diced
2 t garlic
2 T Butter
2 15 oz. cans Cream Style Corn
2 cups milk (or more, if you prefer a thinner chowder)
Salt to taste
Instructions:
Saute the onion, sweet potato and garlic in butter in a soup pan. Start on high and then reduce heat as needed, stirring occasionally until onions are translucent and sweet potato is tender.
Add other ingredients to pan. Simmer for 10 minutes.