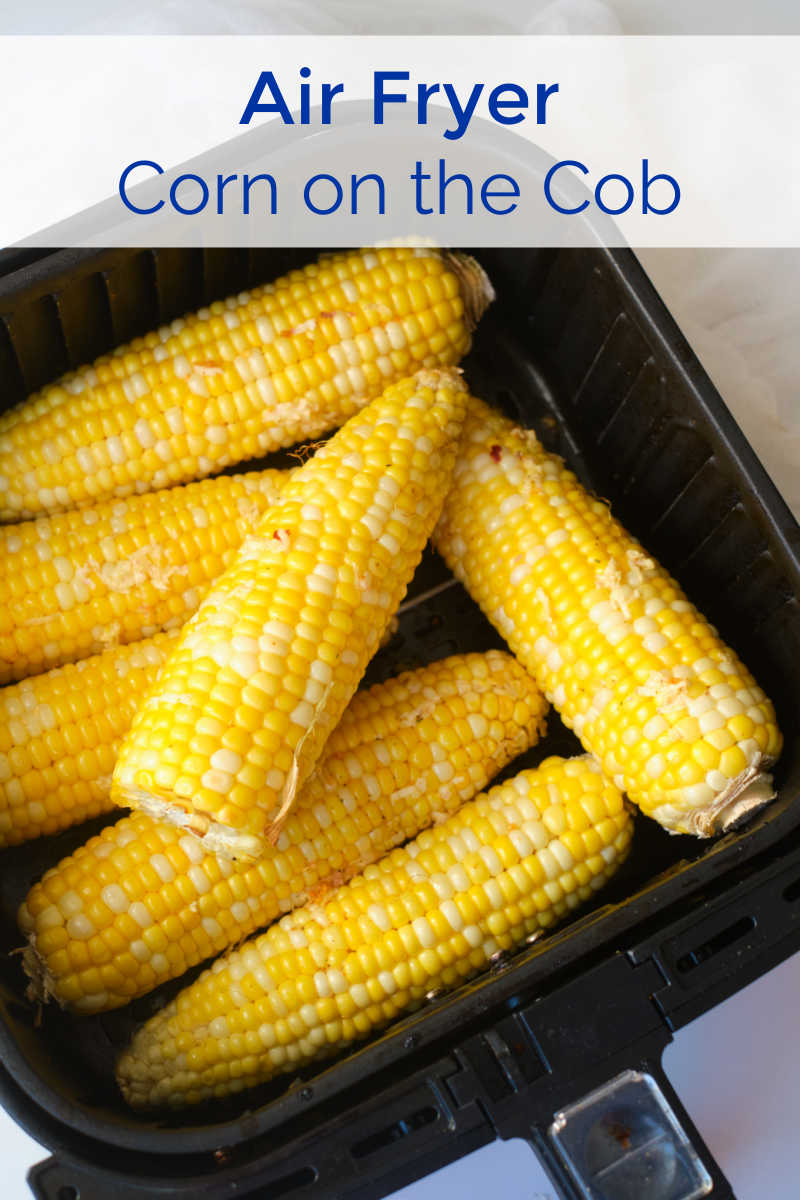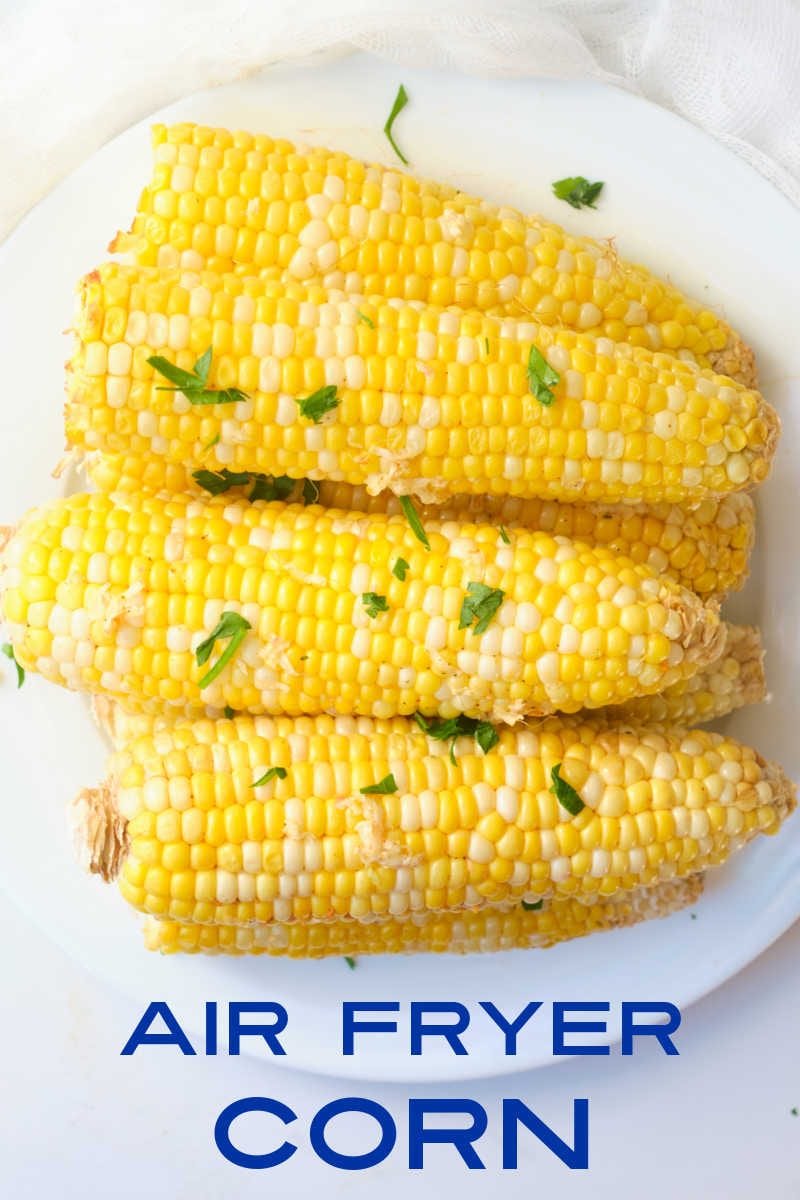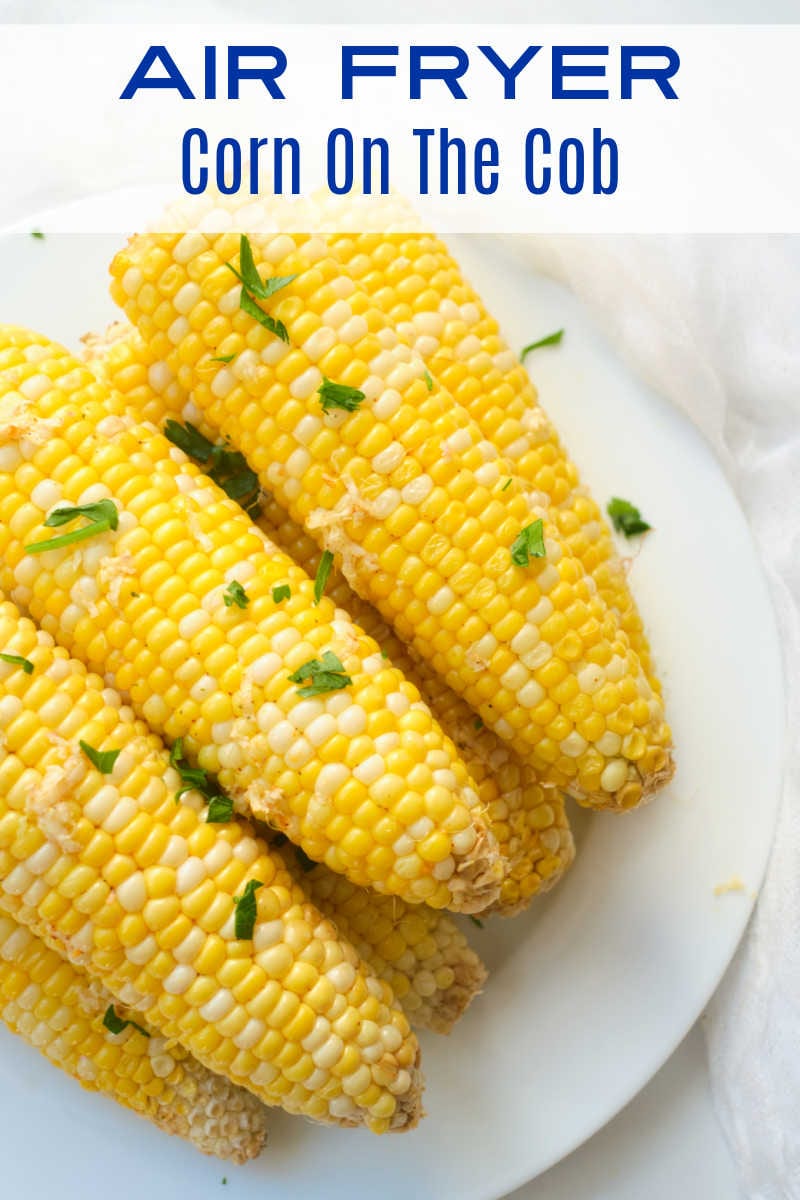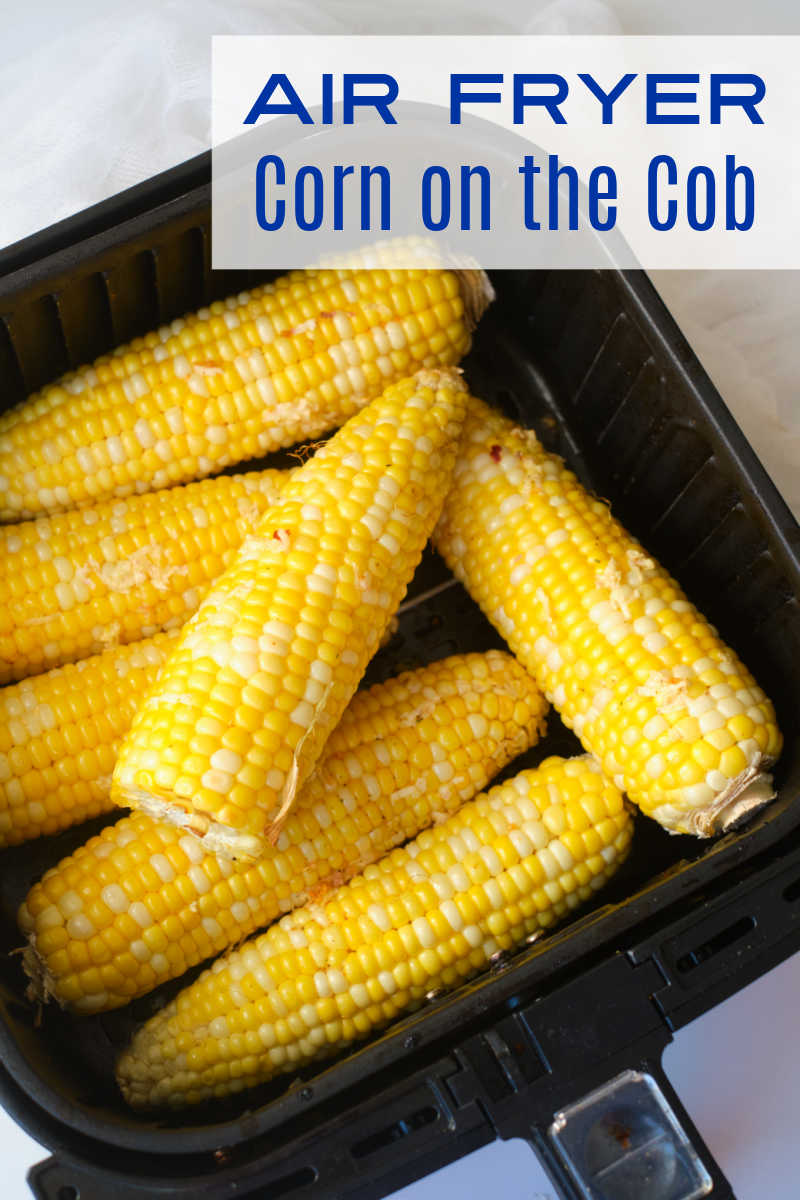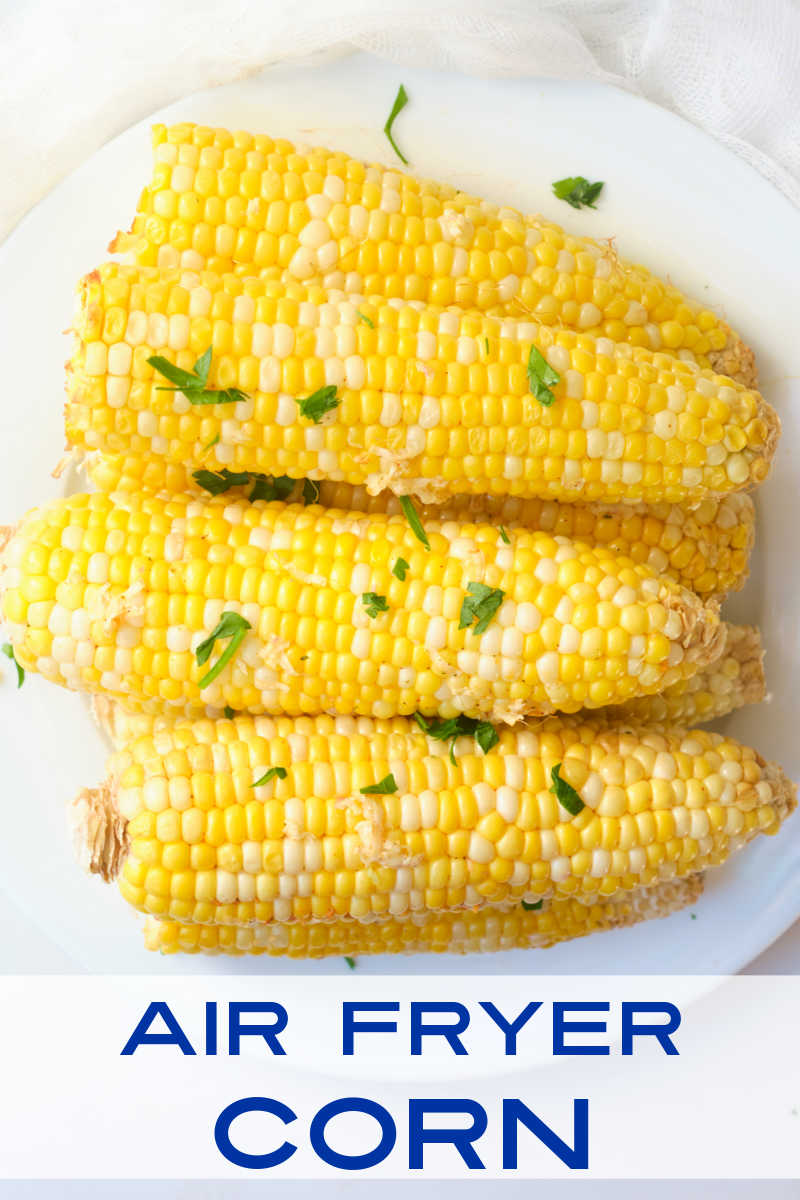 Quick Corn On The Cob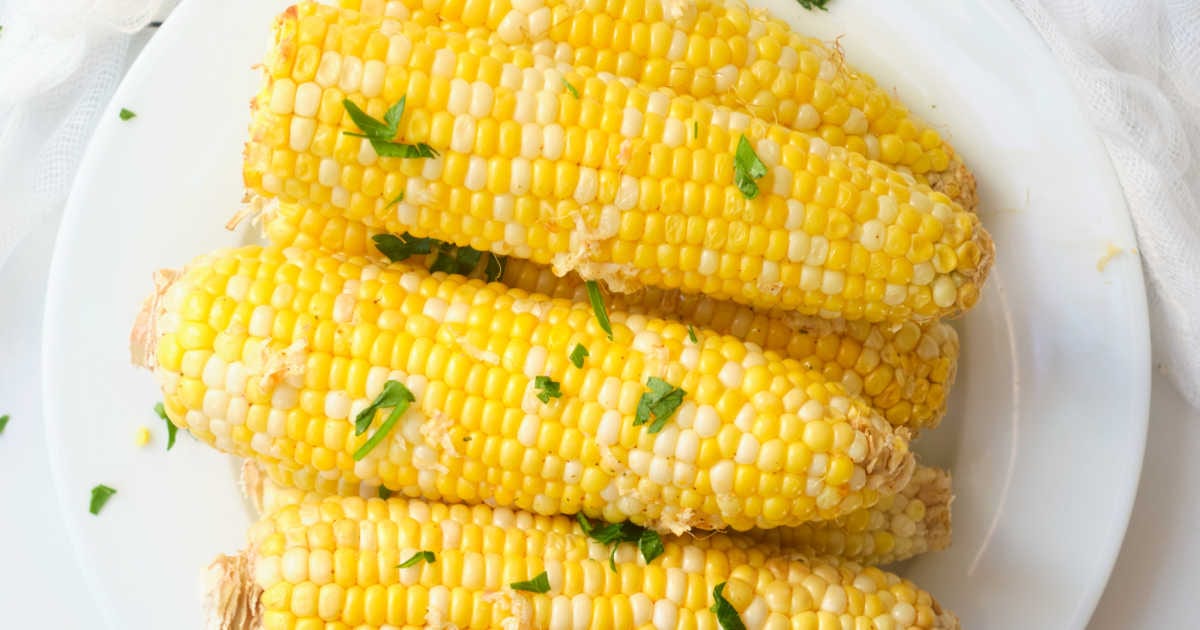 It is quick and easy to make delicious air fryer corn on the cob, so you can enjoy this Summer favorite without working up a sweat.
I love it, when local corn on the cob is in season and at it's peak for freshness and flavor.
Frozen cobs are ok, but fresh is always my first choice.
If you already have the grill fired up, you can toss the corn on the barbecue.
When you want to cook the corn indoors, it is great to have an easy option that cooks the corn to perfection.
Another added benefit is that your air fryer isn't going to heat the house up the way a big pot of boiling water will.
The air fryer cooks corn quickly and won't overheat the kitchen.
It is also easy enough that your kitchen savvy older kids will be able to help or even safely cook corn on their own.
You may need to trim your ears of corn a bit, depending upon the size of the corn cobs and the size of your air fryer.
If your corn is really big, you may want to break or cut them in half.
These are extra flavorful, since they are basted with butter, garlic and Cajun seasoning partway through the cook time.
If you have another favorite way to season your corn, you can adjust this to your liking.
The Cajun seasoning adds a nice little kick that is popular, but we also like garlic salt or lemon pepper, too.
I love being able to enjoy fresh air fryer corn on the cob quickly without overheating my kitchen.
Enjoy!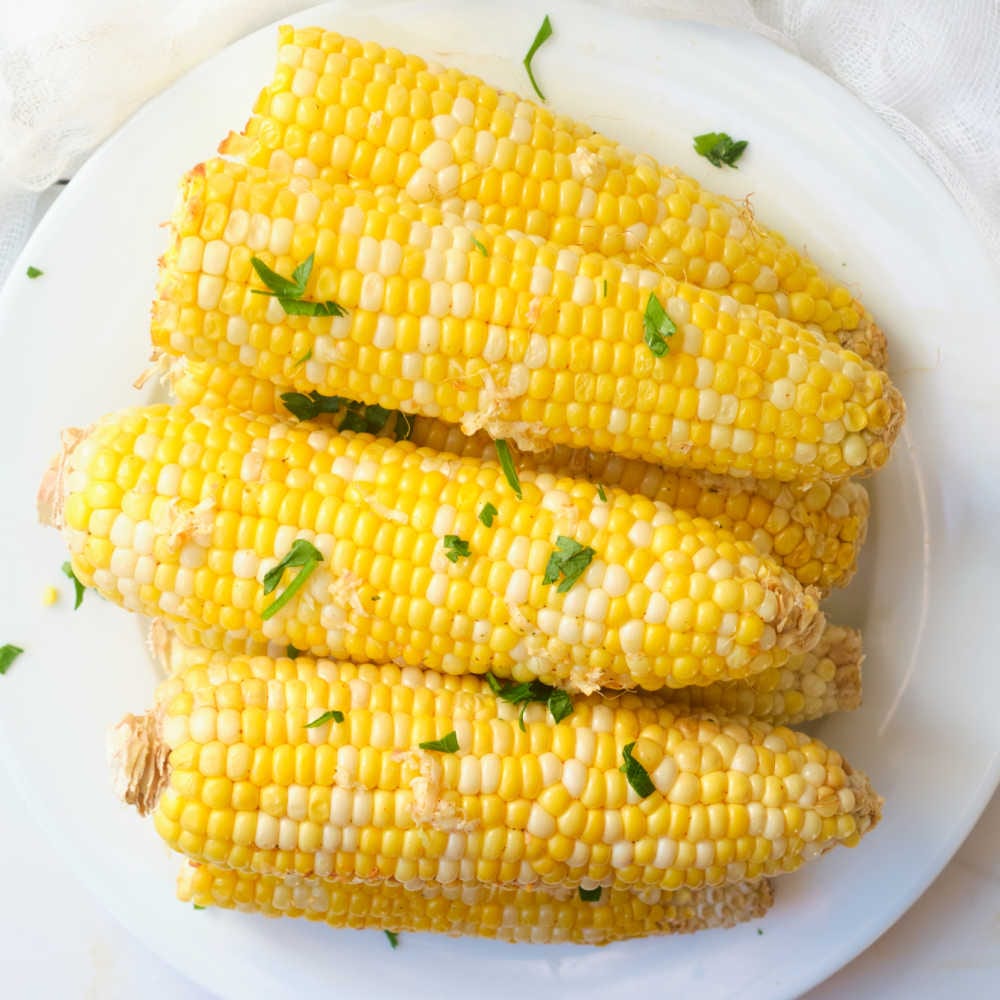 Air Fryer Corn on The Cob Recipe
Prep time: 5 minutes
Total Time: 15 minutes
Serves: 6
Ingredients
6 Corn Cobs, shucked and trimmed to fit in air fryer basket
1 T Butter, melted
1 clove Garlic, minced
½ t Cajun Seasoning
Optional Garnish:
Fresh Cilantro
Supplies
Air Fryer
Measuring Spoons
Knife
Small Bowl
Pastry Brush
Instructions
1) Preheat air fryer to 350°.
2) Mix the butter, garlic and Cajun seasoning, so that they are well combined. Set aside.
3) Arrange corn cobs in air fryer and cook for 4 minutes.
4) Remove corn from the fryer and brush butter mixture evenly on the cobs.
5) Return corn to the air fryer and cook for another 3 minutes.
6) To serve, garnish with fresh cilantro.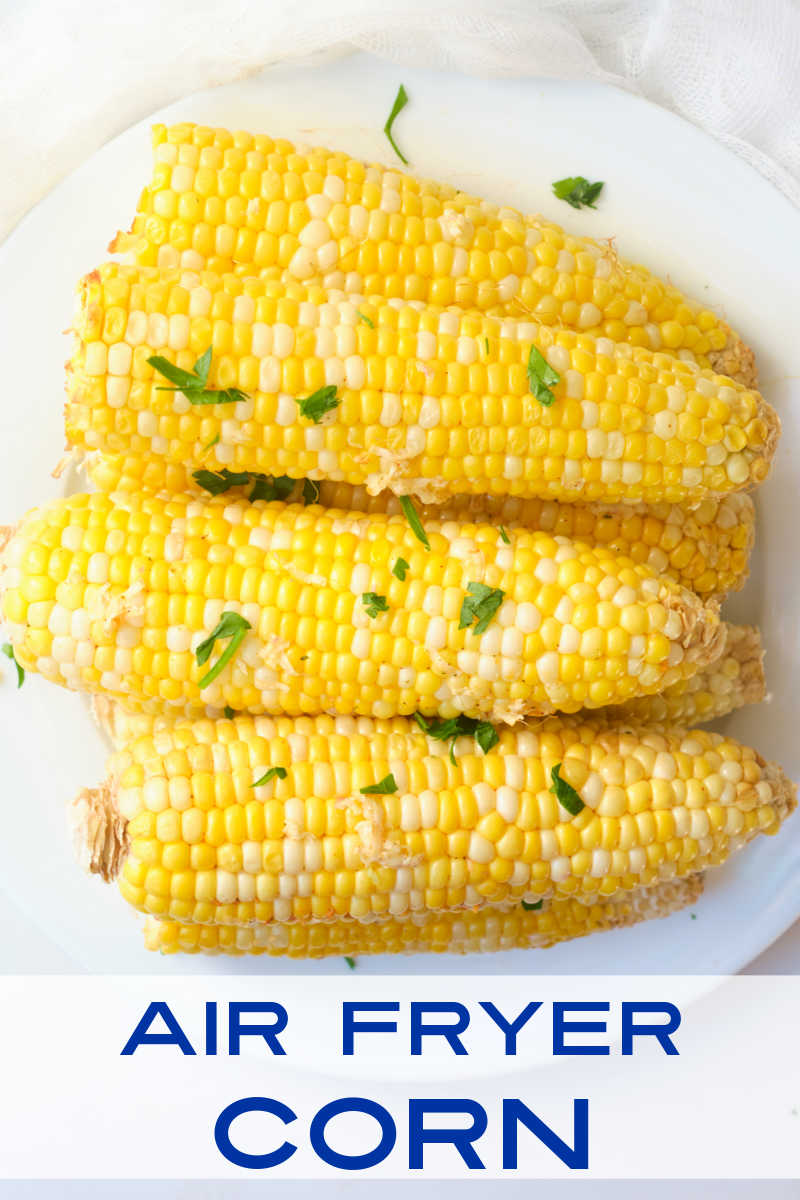 More from Mama Likes To Cook
Check out my vegetarian recipes, so you can get more great ideas for baking, cooking, blending and juicing.
Corn Recipes
Vegetable Side Dish Recipes
Air Fryer Recipes
Shop Now
For a beautiful assortment of kitchen necessities and food gifts for the whole family, check out the current deals at these online stores.
Are you ready to have some delicious fun in the kitchen?