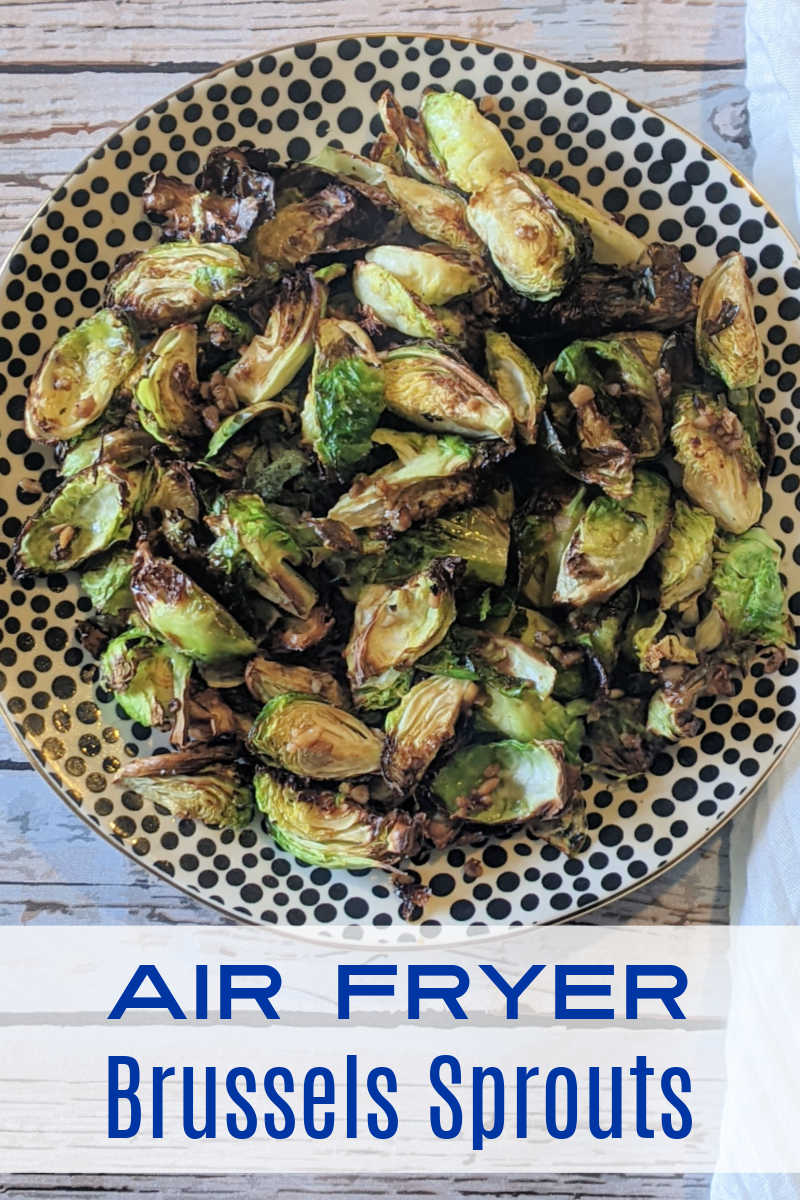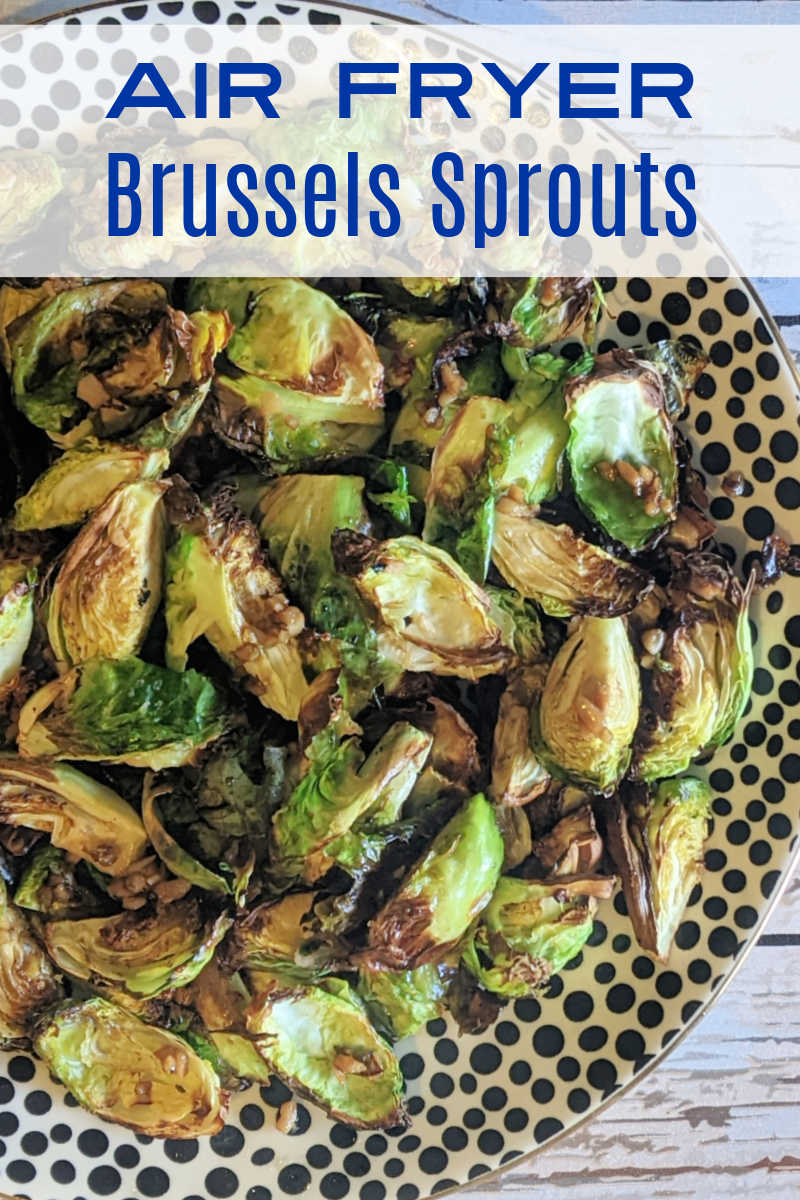 Make Brussels Sprouts with Garlic in an Air Fryer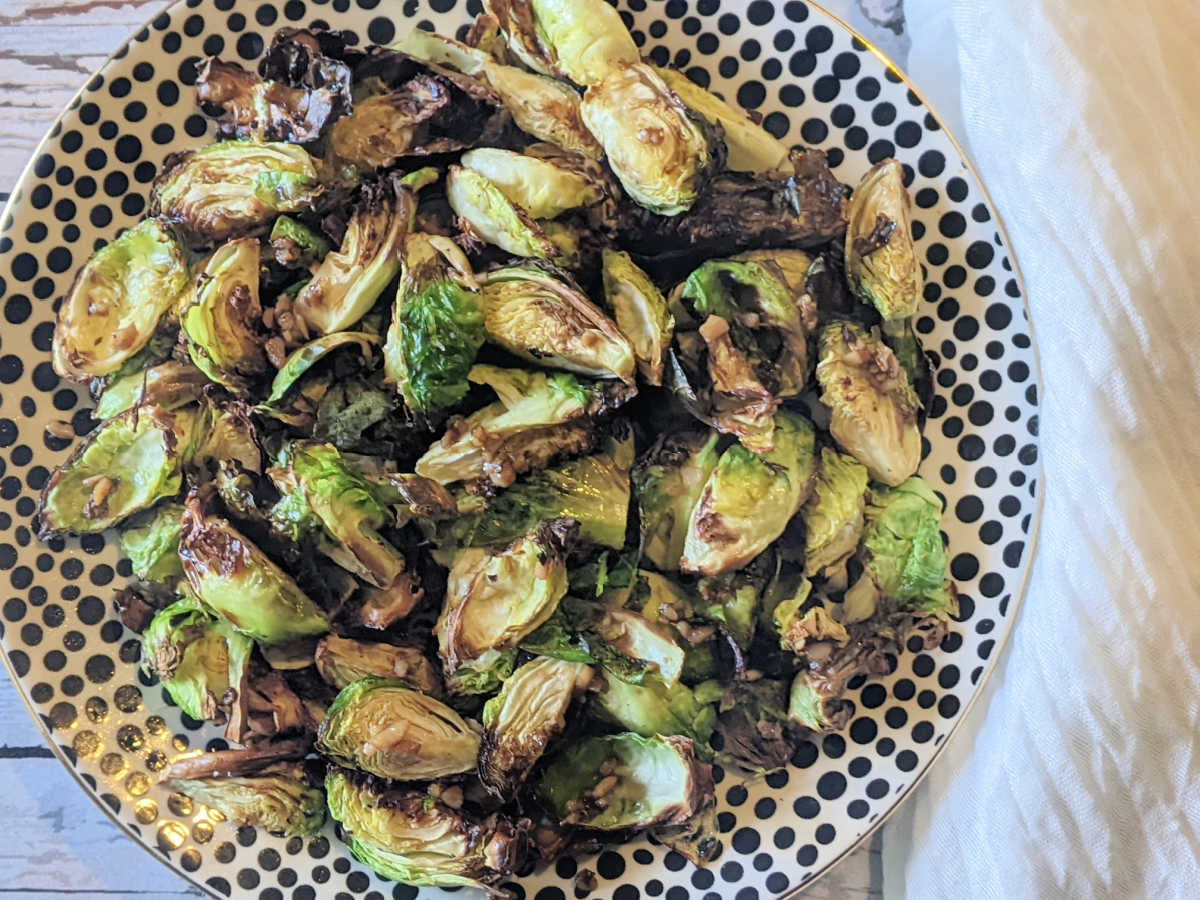 Air fryer Brussels sprouts are a delicious and easy way to enjoy this nutritious vegetable, so enjoy this easy recipe today.
The Brussels sprouts are roasted to perfection in the air fryer, making them crispy on the outside and tender on the inside.
This recipe is also quick and easy to make, requiring just a few simple ingredients.
The addition of garlic and aged balsamic vinegar adds a touch of flavor and depth, making this dish even more irresistible.
Try this recipe today and see how delicious and easy it is to add more vegetables to your diet!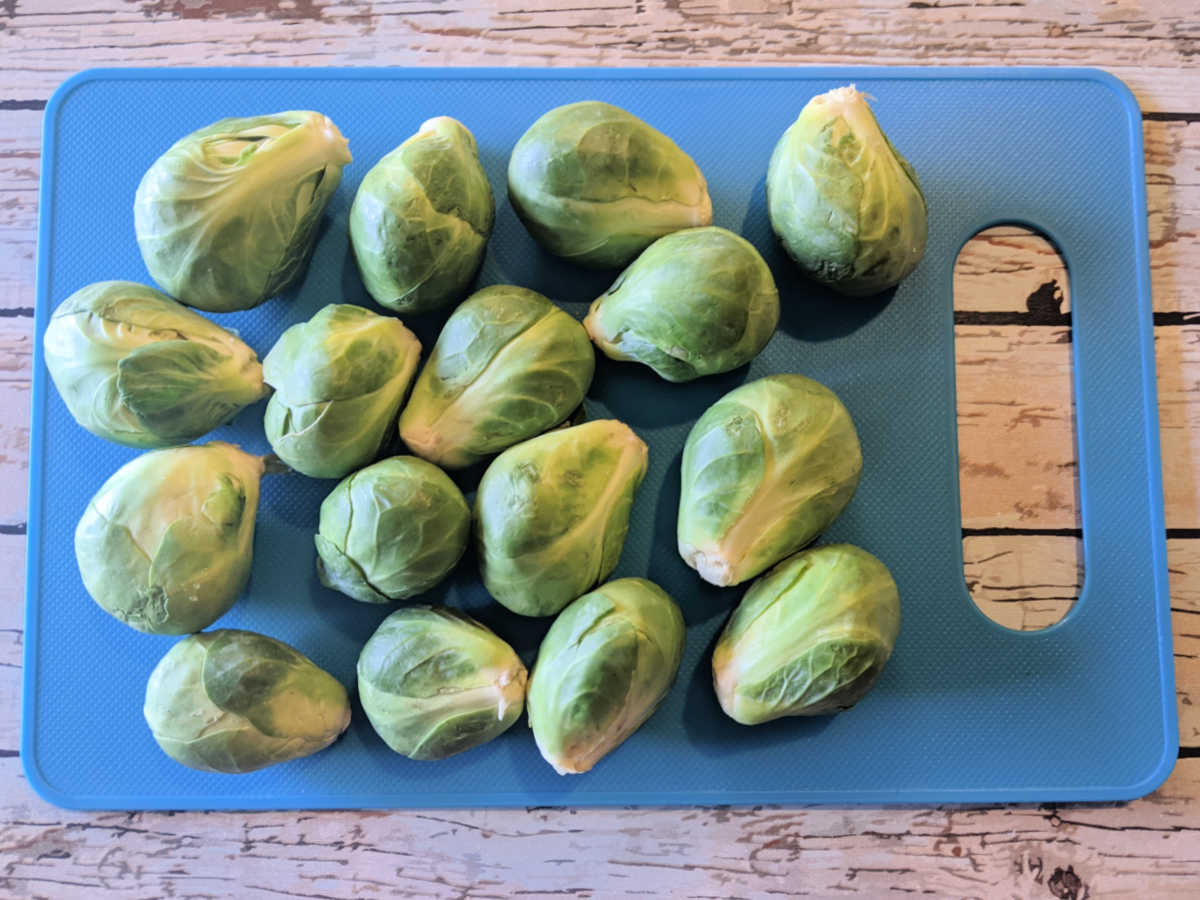 Brussels Sprouts
Brussels sprouts are a small, round vegetable that is related to cabbage.
They are a member of the cruciferous family of vegetables, which also includes broccoli, cauliflower, and kale.
These cute and tasty veggies are a good source of vitamins A, C, and K, as well as fiber and folate.
They are also a good source of antioxidants, which can help protect your cells from damage.
Brussels sprouts can be eaten raw, but they are typically cooked.
They can be roasted, steamed, boiled, stir-fried and, of course, air fried.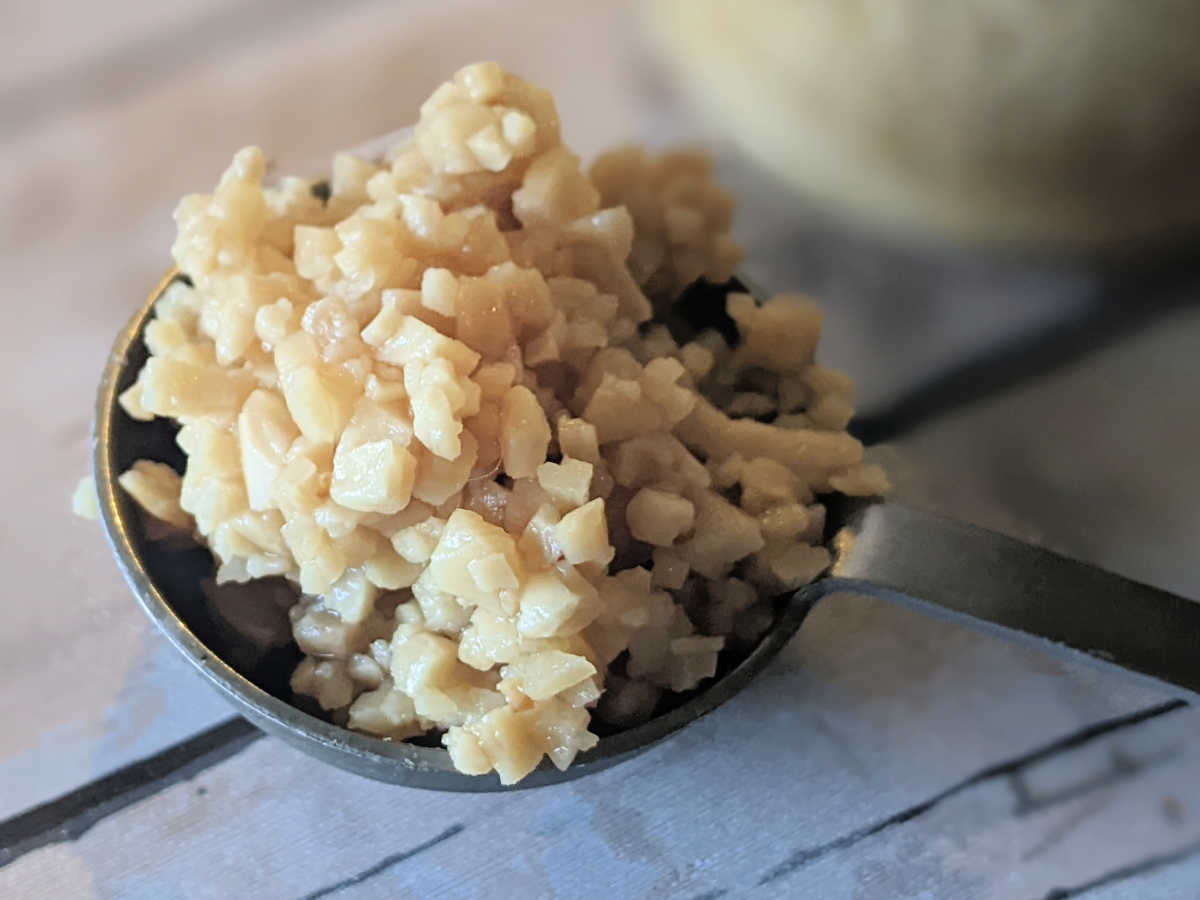 Minced Garlic
Minced garlic is a convenient way to add garlic flavor to your food and is available in both fresh and jarred forms.
If you are using jarred minced garlic, be sure to drain the liquid from the jar before adding the garlic to your food.
Garlic is a member of the onion family and is native to Central Asia.
It has a strong, pungent flavor that is due to the presence of sulfur compounds.
The cloves are a good source of vitamins A, C, and B6, as well as selenium and manganese and it has been shown to have a number of health benefits.
Garlic is a versatile ingredient that can be used in a variety of dishes, so it is a popular ingredient in many cuisines around the world.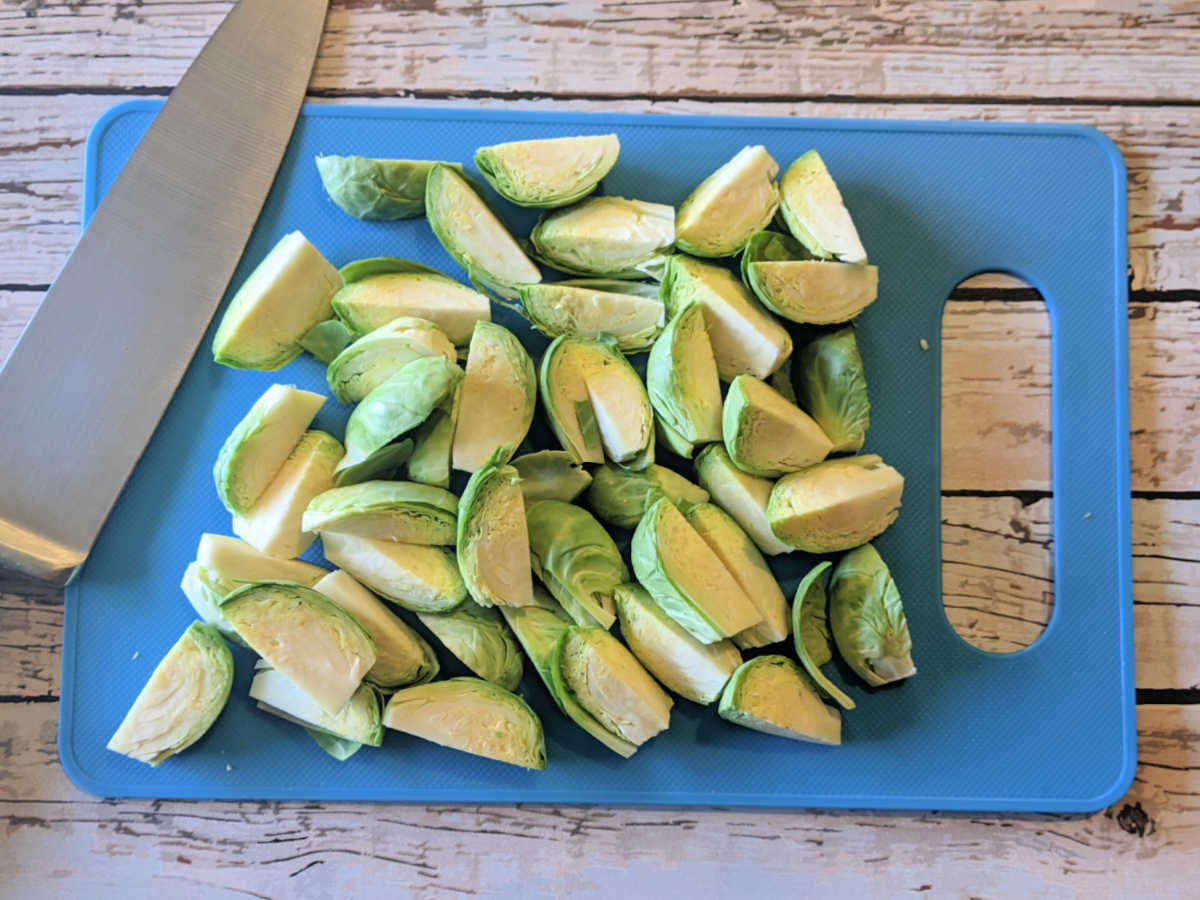 Balsamic Vinegar
When you want to add instant bold flavor to a dish, aged balsamic vinegar is a great way to do it.
It has the "bite" of a regular, distilled white vinegar, but the flavor profile is sweet, rich, and much more complex.
Balsamic vinegar is a type of vinegar that is made from grape must.
It is aged for many years, which gives it a deep, rich flavor.
Balsamic vinegar is often used as a condiment, but it can also be used in cooking.
There are many different types of balsamic vinegar available, so it's important to choose the right one for your needs.
If you're looking for a thick, concentrated vinegar with a deep flavor, choose an aged balsamic vinegar like I used for this recipe.
These vinegars are typically more expensive, since they are aged for many years before they are sold.
If you're on a budget, you can choose a balsamic glaze, which is a type of balsamic vinegar that has been thickened with cornstarch or other ingredients.
Balsamic glazes are typically less expensive than aged balsamic vinegars, but they still have a rich, flavorful flavor.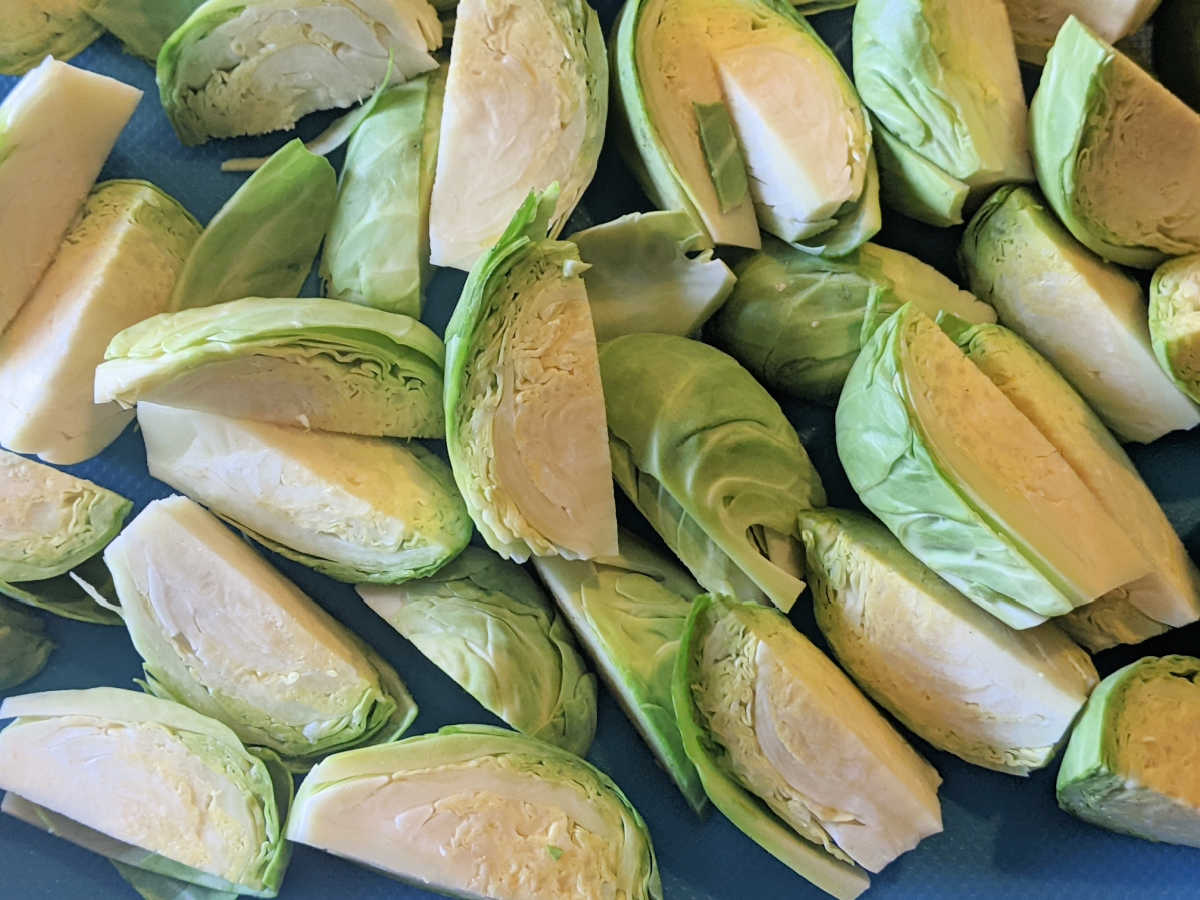 Extra Virgin Olive Oil
Extra virgin olive oil is a type of olive oil that has been produced from fresh olives and has not undergone any chemical processing.
It is the highest quality olive oil and has a distinctive flavor that is due to the presence of natural antioxidants and other compounds.
Extra virgin olive oil is a good source of monounsaturated fatty acids, which are considered to be healthy fats.
The oil is also a good source of vitamin E and other antioxidants.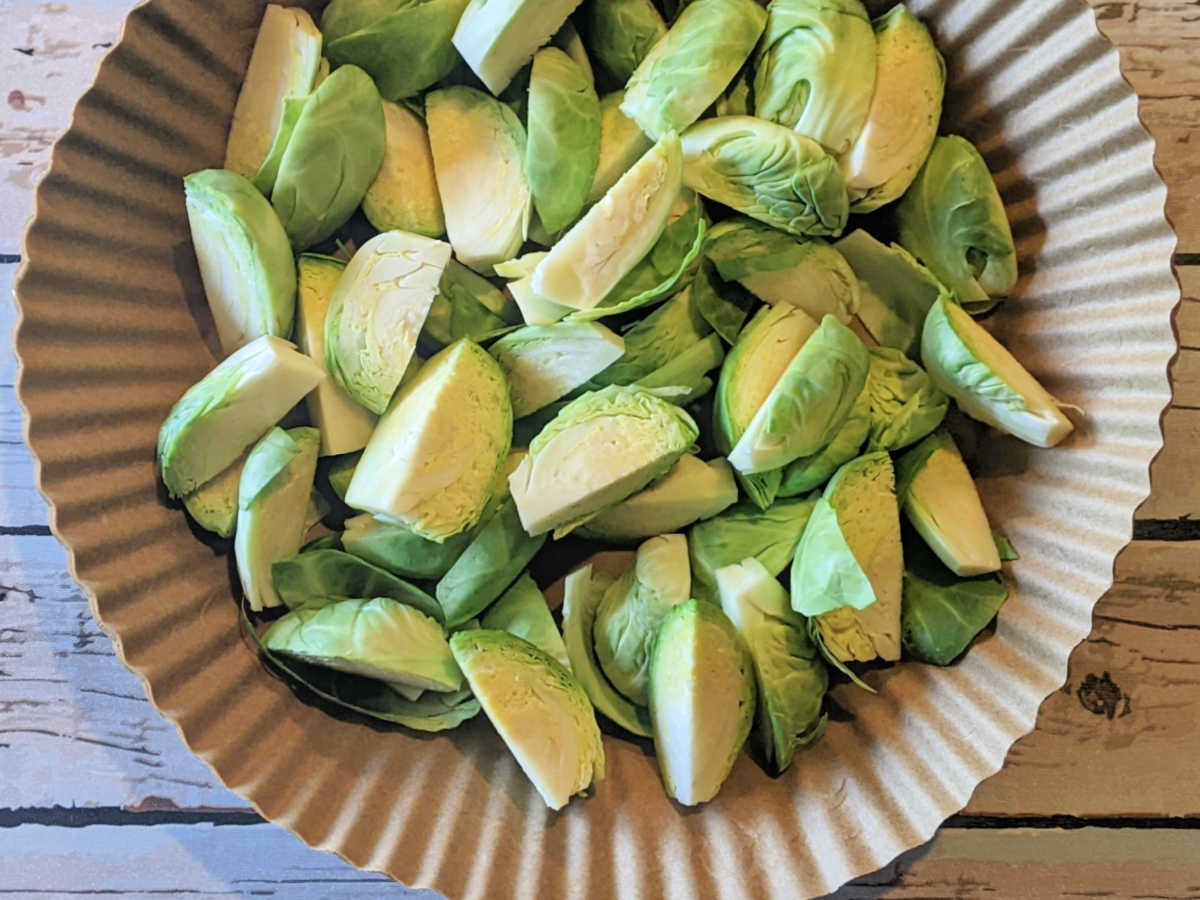 Air Fryer
Air fryers are a type of kitchen appliance that uses hot air to cook food.
They are becoming increasingly popular as people look for healthier and more convenient ways to cook.
Air fryers work by circulating hot air around the food, which cooks it evenly and quickly.
This method of cooking uses less oil than traditional frying, which makes air fried foods healthier.
Air fryers are also very convenient, as they can be used to cook a variety of foods in a short amount of time.
Years ago, I was content with what I had and thought I did not need another kitchen appliance cluttering up my kitchen.
Then I tried an air fryer and was hooked.
Now, we used ours just about every day.
It gives food a crispy texture that tastes great.
And it allows us to cook small batches of food quickly without using the oven.
This is my favorite feature during hot Summer weather when I absolutely do not want to turn on the oven.
There are plenty of air fryers to choose from ranging from inexpensive to pricey ones with extra features.
My air fryer is a basic cheap one that I haven't had any issues with for the years we have been using it.
This recipe works just fine in a basic air fryer, but you may need to adjust the time a bit depending upon how powerful yours is.
If you are looking for a healthy and convenient way to cook, an air fryer is a great option.
They are becoming increasingly affordable, and there are many different models available to choose from.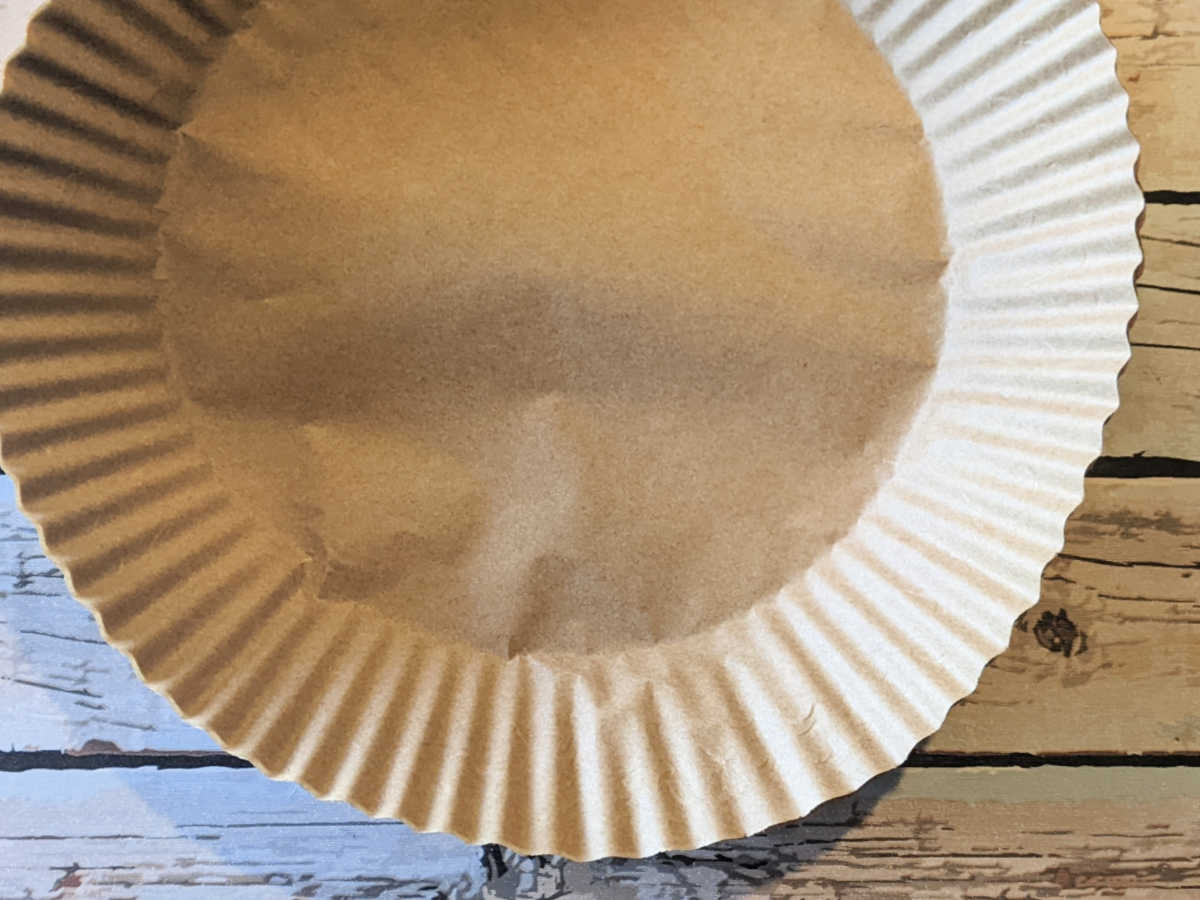 Parchment Paper for Air Fryers
Parchment paper is a great way to keep food from sticking to the air fryer basket and make cleanup a breeze.
It comes in pre-cut sizes to fit round or square air fryer baskets, and you can choose between solid sheets or sheets with ventilation holes.
This recipe uses basket style parchment paper without ventilation holes, so the liquid and minced garlic don't fall through.
When you're finished cooking, simply remove the parchment paper and discard it.
If you're looking for an easy way to make air frying even easier, try using parchment paper.
It's a simple and effective way to improve your air frying experience.
This recipe is quick, easy, and delicious.
It's the perfect way to get healthy and flavorful vegetables on the table in no time with the help of an air fryer.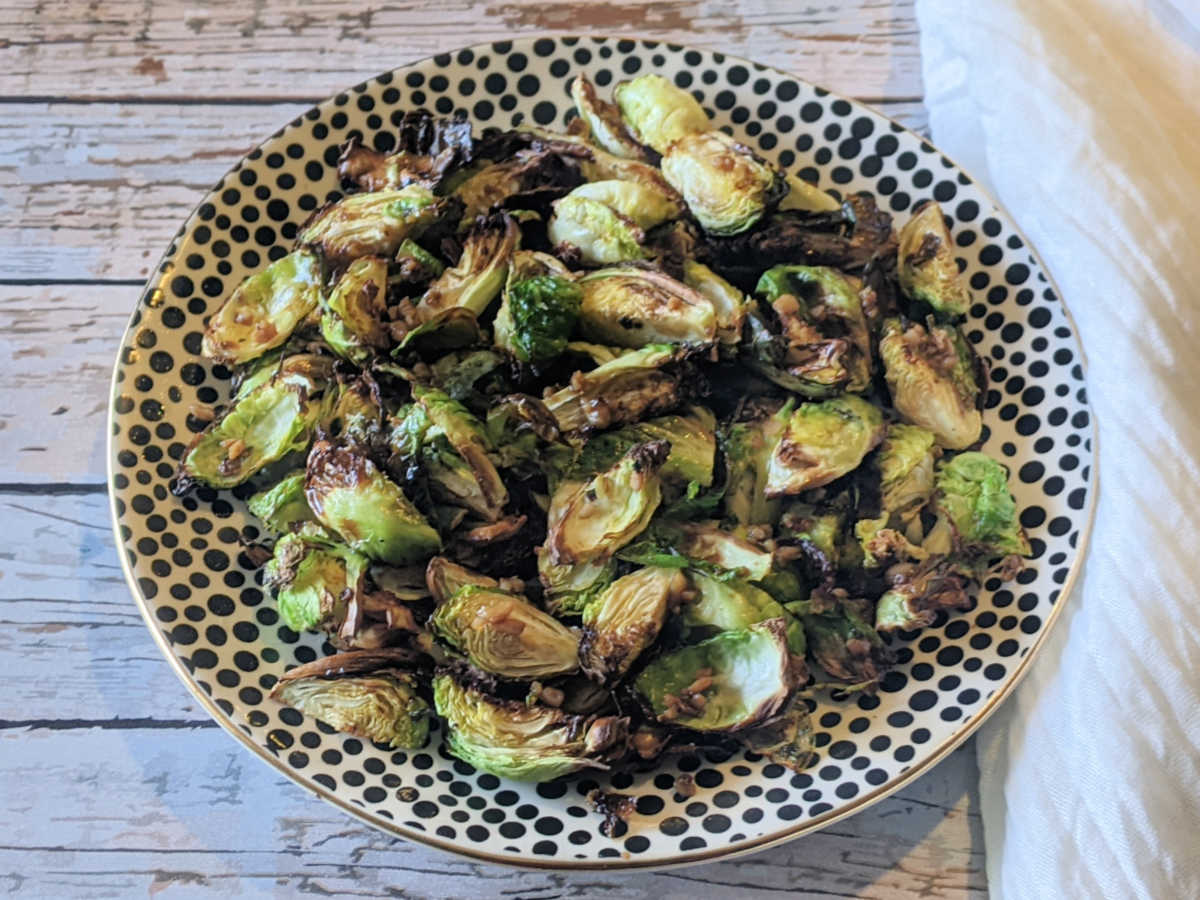 Garlic Air Fryer Brussels Sprouts Recipe
Prep Time: 5 minutes
Cook Time: 15-18 minutes
Yield: 2-4 servings
Ingredients
16 Brussels Sprouts
1 T Extra Virgin Olive Oil
Salt to Taste
1 T Minced Garlic
1 T Aged Balsamic Vinegar
Supplies
Air Fryer
Knife
Air Fryer Parchment Paper (Basket Style)
Tongs
Instructions
1) Trim the Brussels sprouts and cut into quarters lengthwise.
2) Put the parchment paper basket liner into your air fryer and add the prepared Brussels sprouts. Drizzle with extra virgin olive oil and salt to taste.
3) Set your air fryer to 400 and cook for 15 minutes. Use tongs to toss about halfway through the cook time. Even with the temperature set, cook time can vary so check and adjust up or down as needed.
4) Add minced garlic and balsamic vinegar and gently toss. Cook for another 2-3 minutes.
5) Serve and enjoy!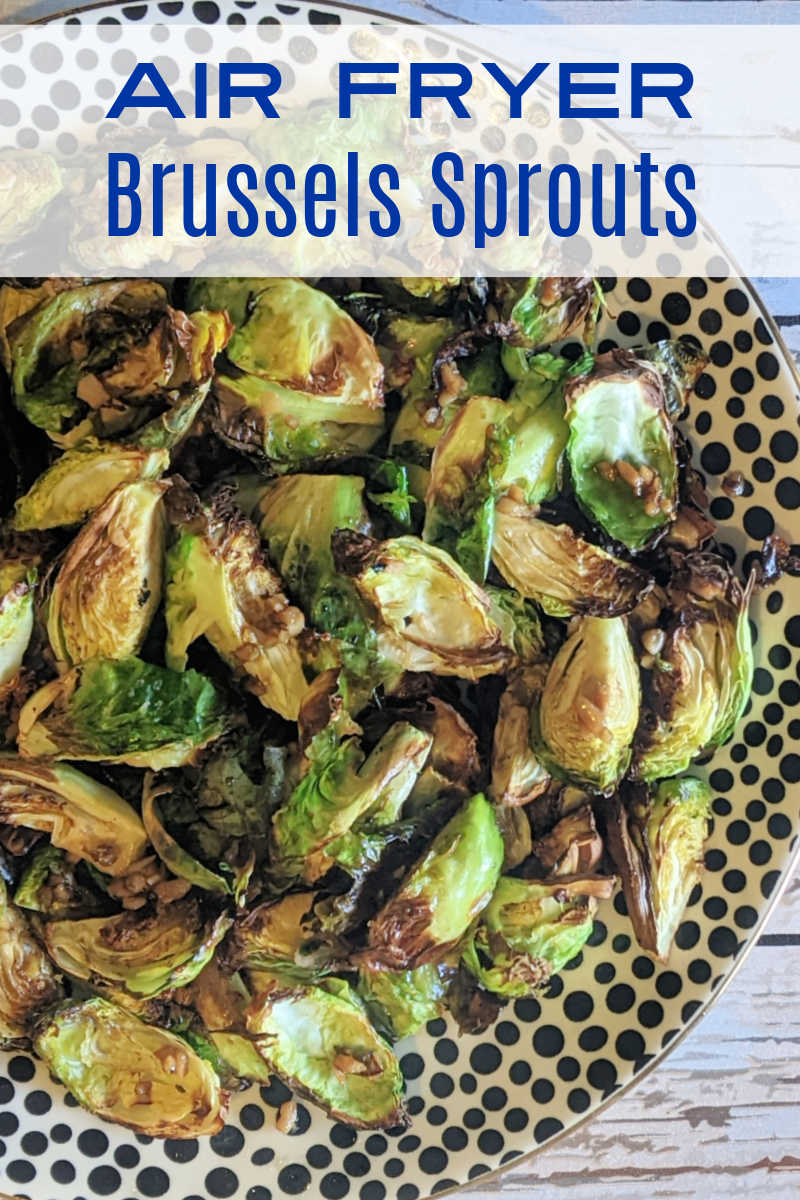 More from Mama Likes To Cook
Check out my vegetarian recipes, so you can get more great ideas for baking, cooking, blending and juicing.
Air Fryer Recipes
Brussels Sprouts Recipes
Garlic Recipes
Balsamic Vinegar Recipes
Shop Now
For a beautiful assortment of kitchen necessities and food gifts for the whole family, check out the current deals at these online stores.
Are you ready to have some delicious fun in the kitchen?