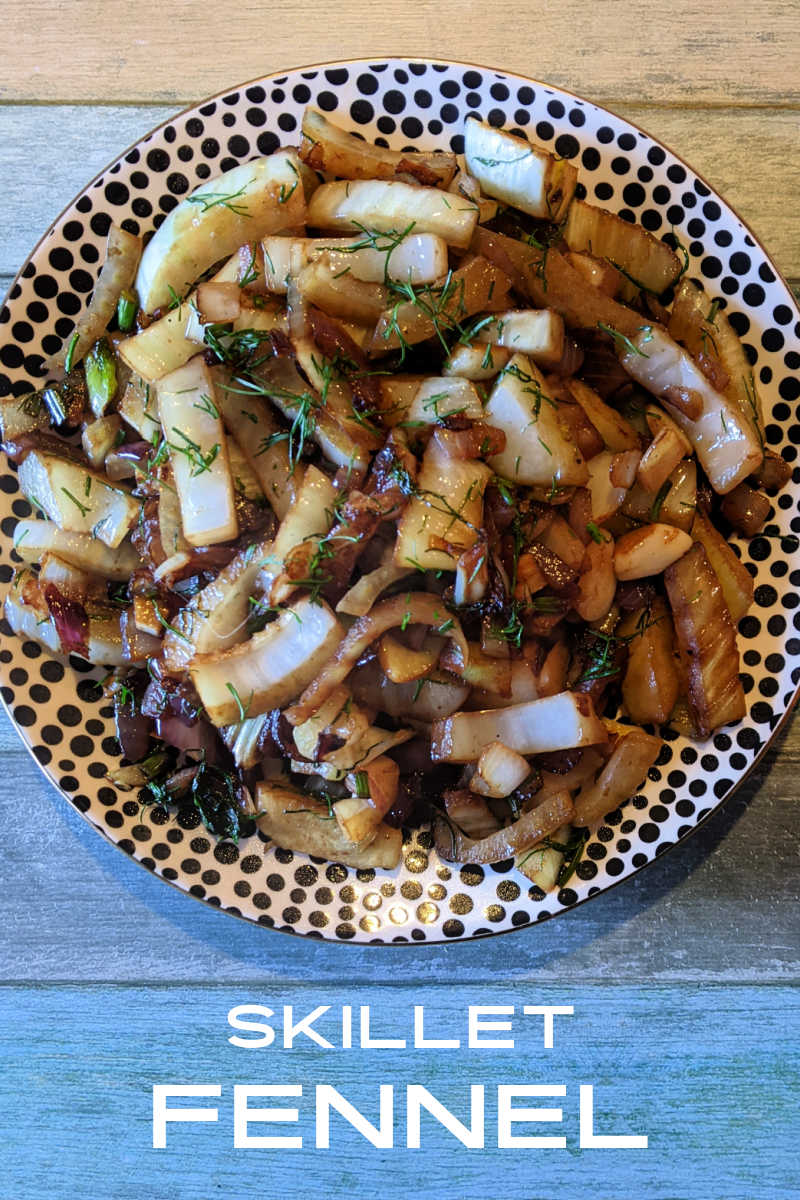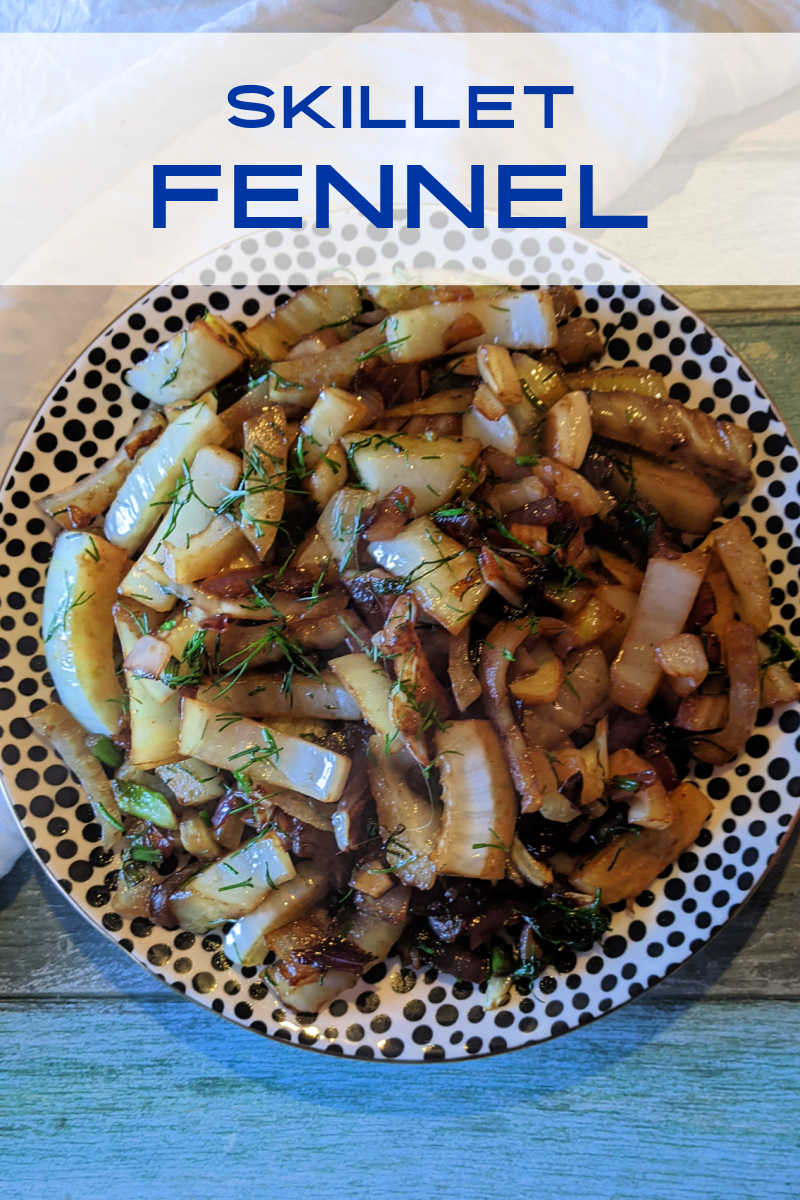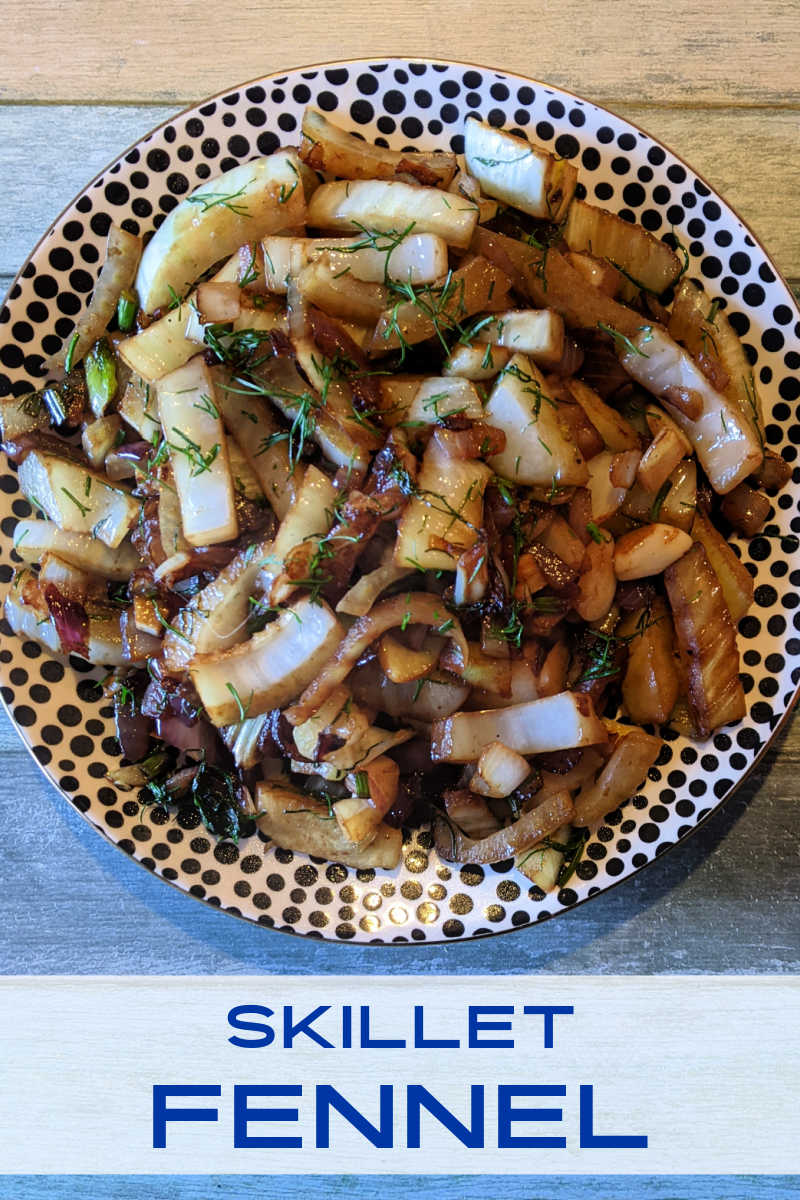 Simple Fennel Side Dish Cooked in a Skillet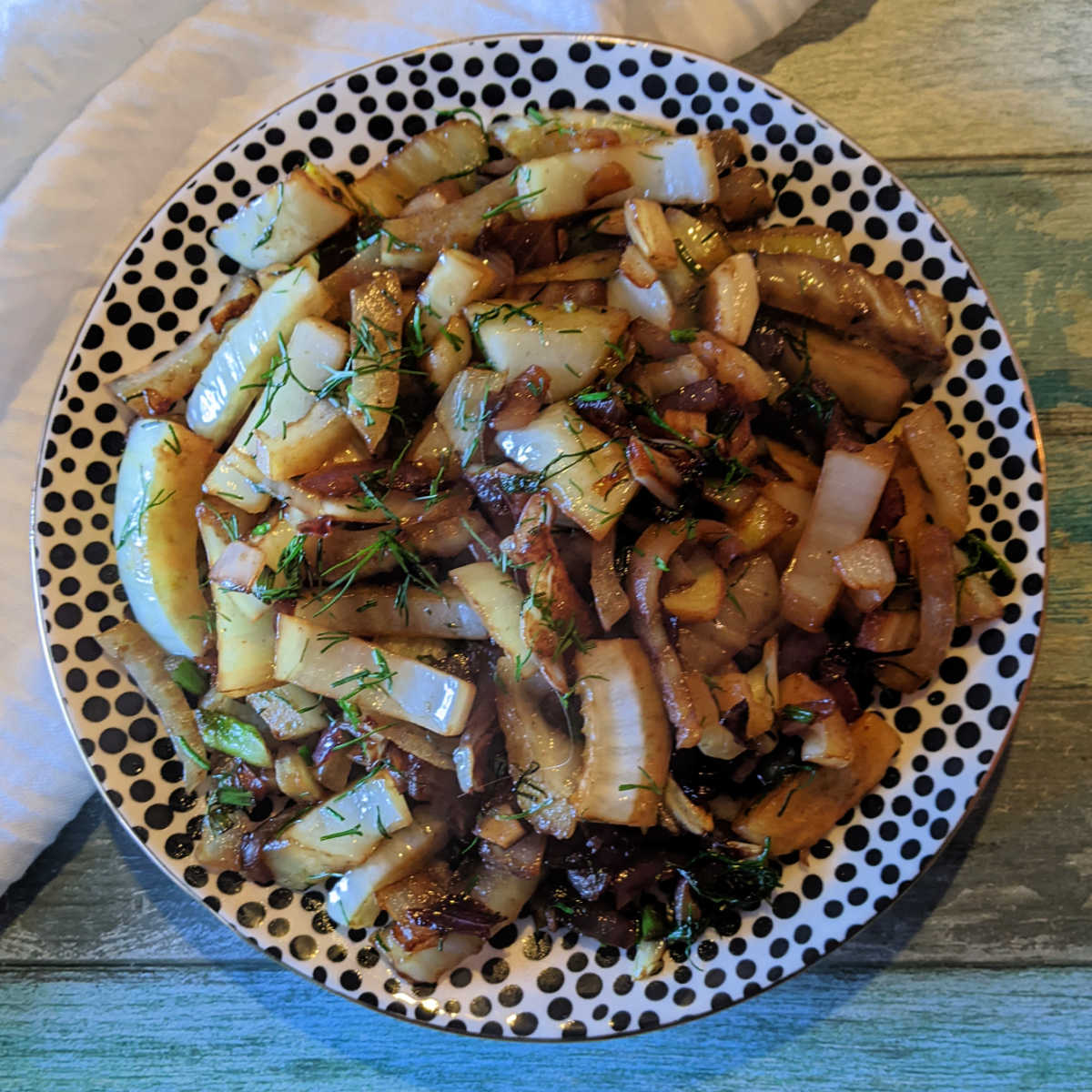 Try this easy skillet fennel recipe for a nutrient rich plant based vegetable side dish that is bursting with fresh flavor.
This recipe really is simple to make, but it doesn't feel at all boring.
It's good for a last minute addition to a weeknight family dinner, but can also be nice enough for company or a special occasion.
And, other than the fennel, you may already regularly have the ingredients on hand.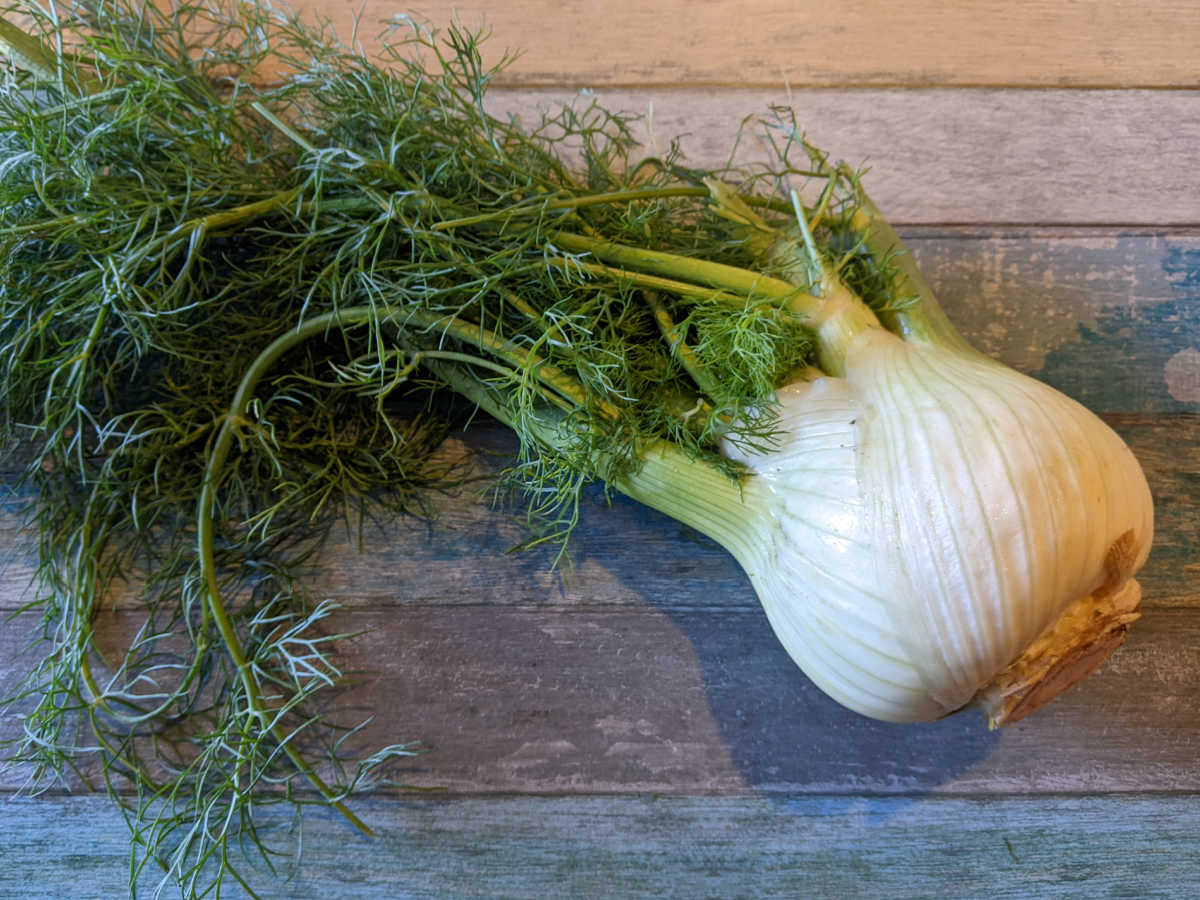 Fennel
There is no other veggie quite like fennel.
This unique vegetable consists of a bulb and fern-like leaves, both of which are edible.
Fennel tastes a bit like anise or licorice and has a natural sweetness to it.
I was surprised, when I learned that fennel is in the carrot family.
They are very different vegetables, but you'll notice similarities between carrot leaves and fennel leaves.
For this recipe you'll use the bulb and some fennel leaves.
As you can see, my fennel bulb has lots of leaves on it, so I didn't need all of them for this recipe.
Some fennel bulbs have most of the leaves trimmed off and the dish will be good, if you only have a small amount of fennel leaves to use.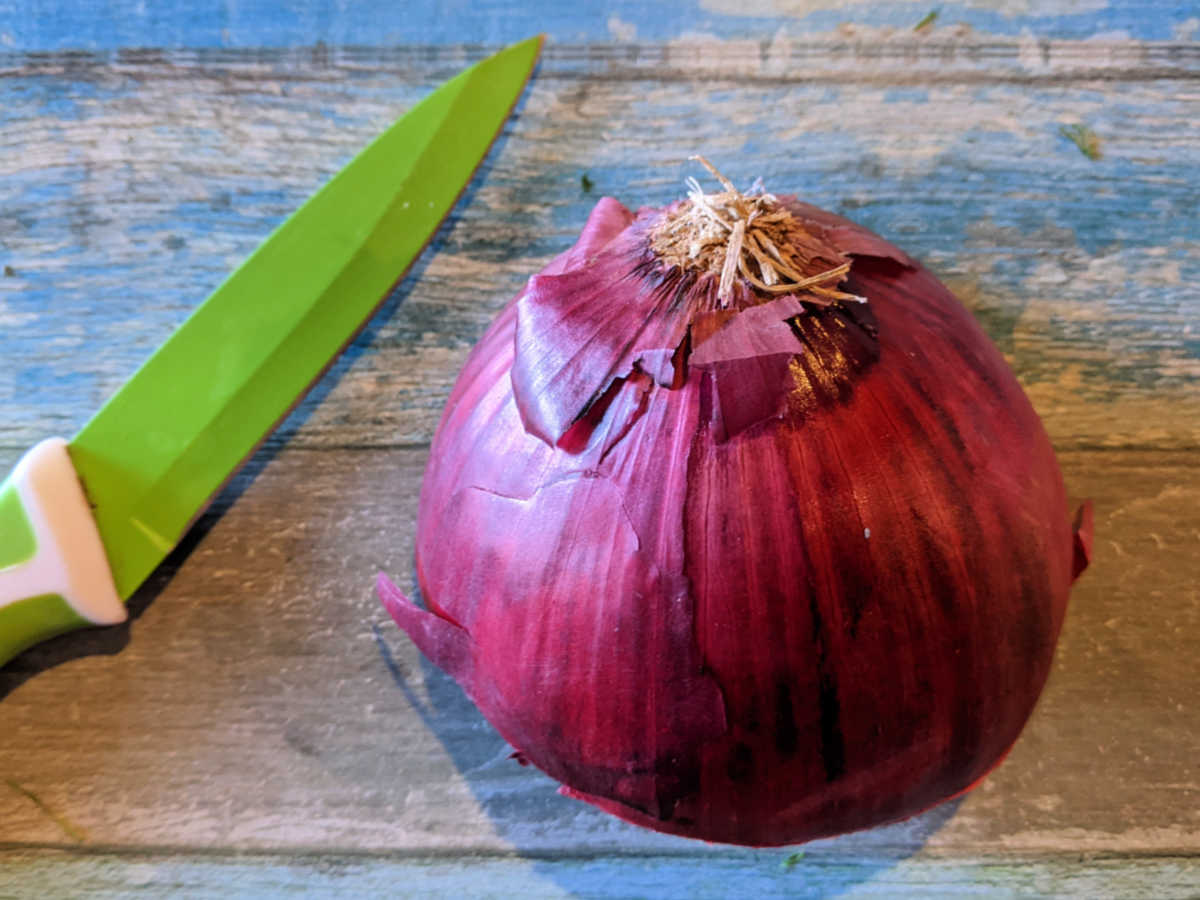 Onions
I used a red onion, when I made this recipe.
Red onions have a nice flavor and, also, look pretty.
However, you can use another type of onion that you have on hand.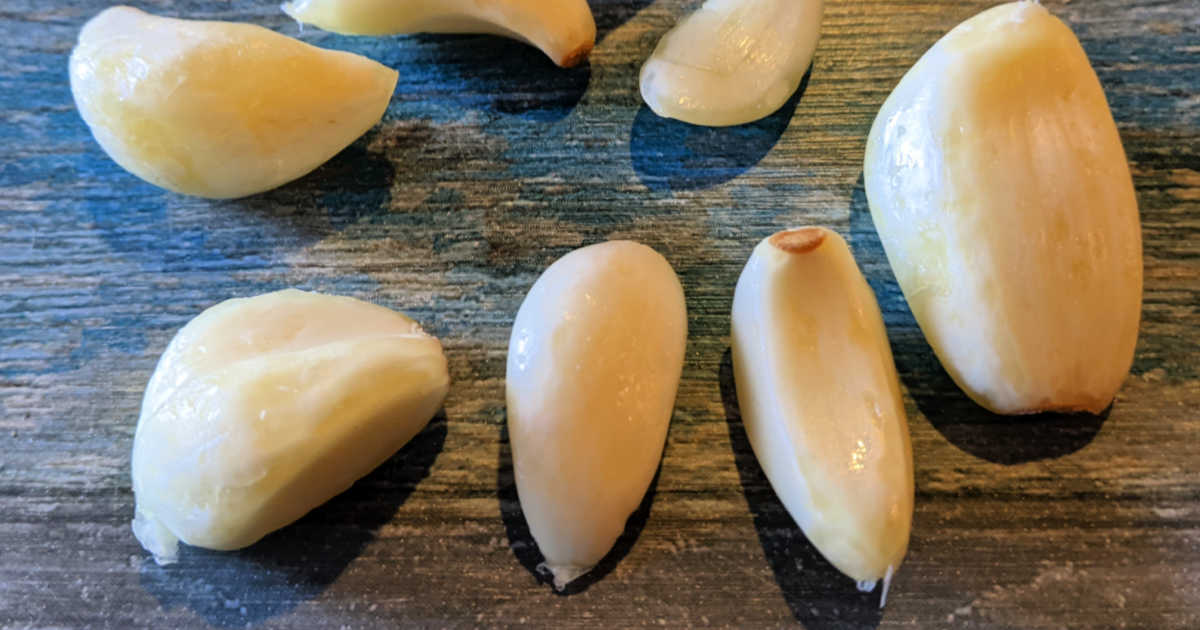 Garlic
Fresh garlic gives wonderful flavor to this dish.
You can either buy a whole garlic bulb and peel the cloves or you can opt for packaged fresh garlic that is peeled and ready to use.
If you don't have fresh, minced garlic in a jar can be substituted.
Fresh is always my first choice, but jarred garlic is good to keep on hand for those times when you are out of fresh.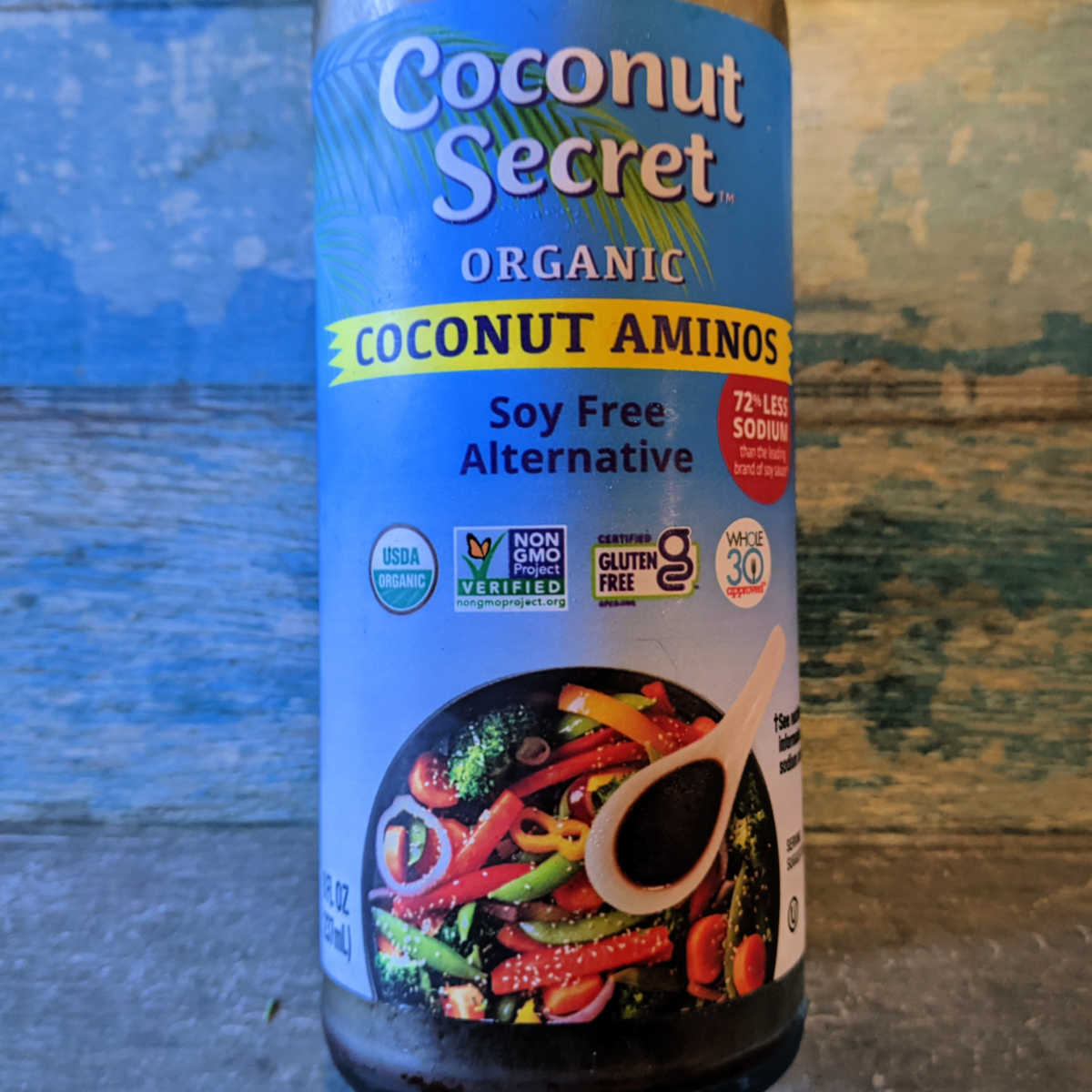 Coconut Aminos
Delicious coconut aminos are a brown sauce that are similar to, but not identical to soy sauce.
The aminos have a rich flavor that is sweet and less salty than soy sauce.
The main difference, which is important to many, is that coconut aminos do not contain soy.
This makes it a great choice for anyone who completely avoids or just tries to limit how much soy they consume.
I use coconut aminos anywhere I'd use soy sauce and enjoy the flavor it adds.
You can use soy sauce as a substitution in this recipe, but I recommend the coconut aminos.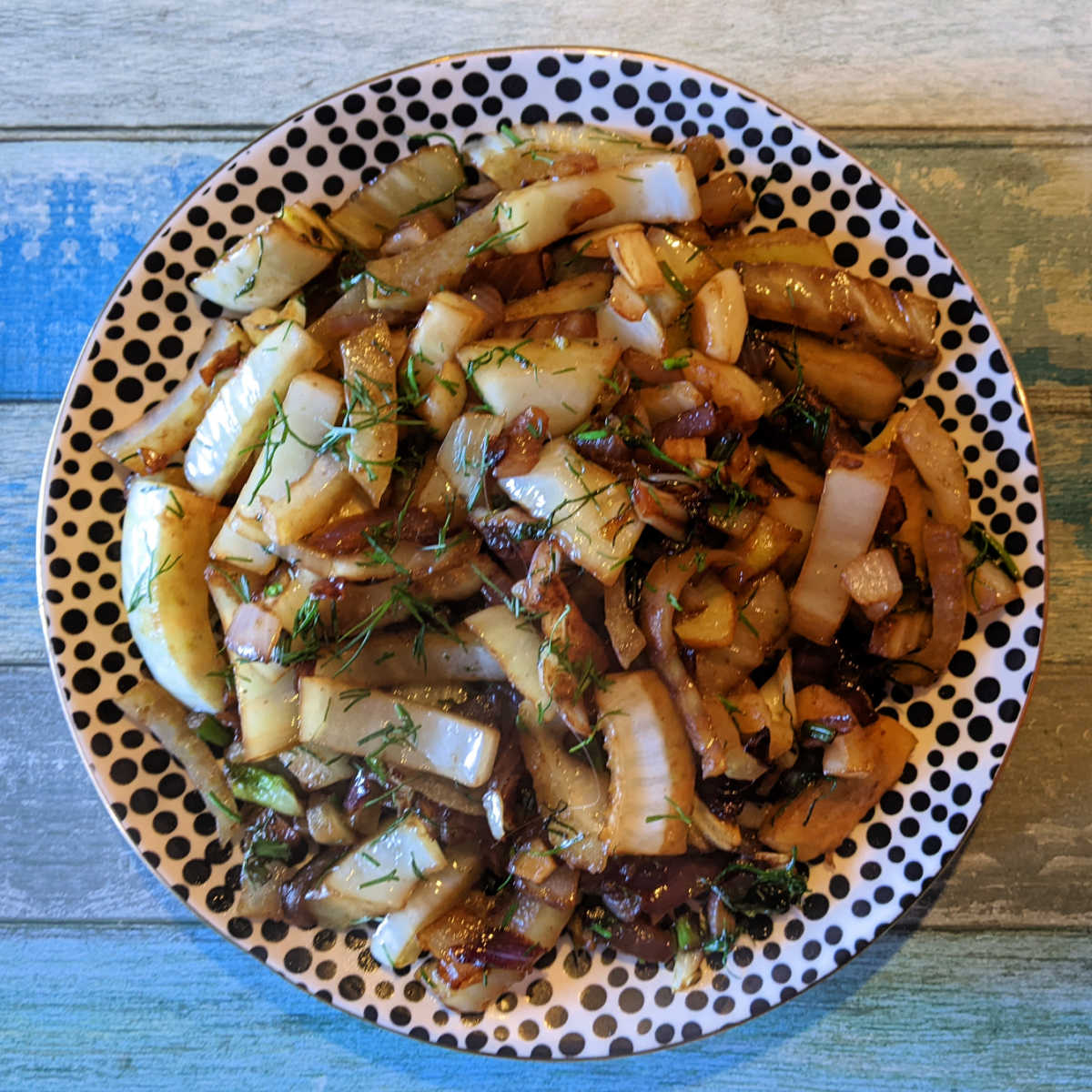 Easy Skillet Fennel Recipe
Prep Time: 5 minutes
Cook Time: 10 minutes
Yield: 2 to 4 servings
Ingredients
Fennel Bulb with leaves
1/2 Onion
4 cloves Garlic
Extra Virgin Olive Oil
Coconut Aminos
Supplies
Chef Knife
Skillet
Turner
Instructions
1) Prepare the vegetables. Trim and chop the fennel bulb into bite sized pieces and mince a couple tablespoons of fennel leaves. Mince the onion and garlic cloves.
2) Heat the olive oil in the skillet. Saute the minced onion for a couple minutes until soft.
3) Add minced garlic to the skillet and cook briefly until the garlic starts to brown.
4) Add the chopped fennel bulb to the pan and cook for a about 5 minutes, stirring occasionally.
5) Reduce heat and stir in coconut aminos. Cover and cook for a few minutes more.
6) Stir in minced fennel leaves.
7) Serve immediately as is or with rice or noodles.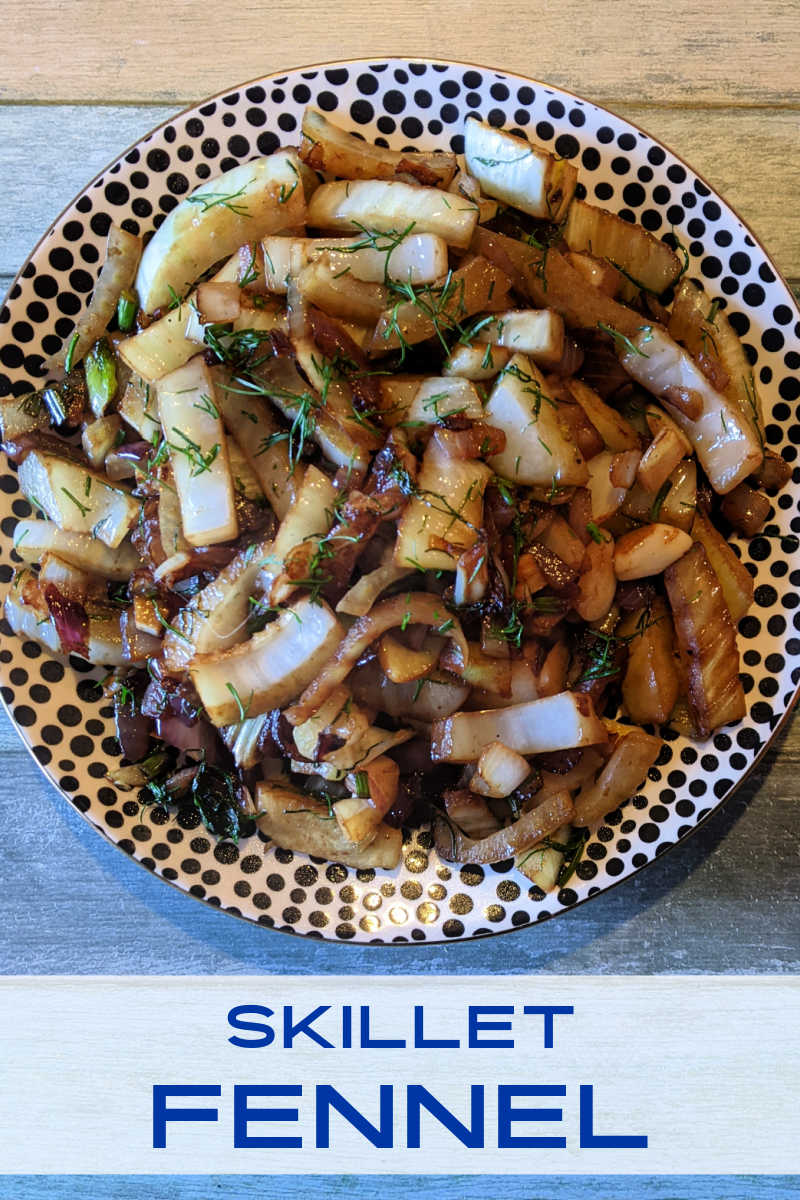 More from Mama Likes To Cook
Check out my vegetarian recipes, so you can get more great ideas for baking, cooking, blending and juicing.
Fennel Recipes
Garlic Recipes
Shop Now
For a beautiful assortment of kitchen necessities and food gifts for the whole family, check out the current deals at these online stores.
Are you ready to have some delicious fun in the kitchen?